Holiday Gifts For Him From Harry & David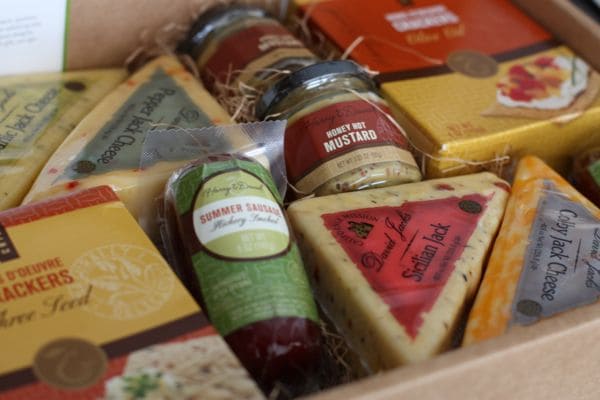 Every year around this time as I'm getting to the end of my Christmas shopping list I seem to run into the same problem. There are always a few people on my list (translate: the men) that I seem to struggle finding the perfect gift for. And don't take this the wrong way, but it's mostly because they already have everything they want or need. They are grown men after all, and don't really hesitate when it comes to purchasing something they need or want for themselves – and usually it's way before the holidays approach.
My husband, Larry, definitely falls into this category (along with my dad, my grandpa and my brother).
Lucky for me, all the men (including my husband) in my family have something in common – they like to eat. I mentioned the other day that I like to make things like spice blends and other homemade food gifts to gift some of the hard to shop for men in my family, but I have to say, when my friends at Harry and David offered to send the man in my life a gift (to review) I knew he would be thrilled.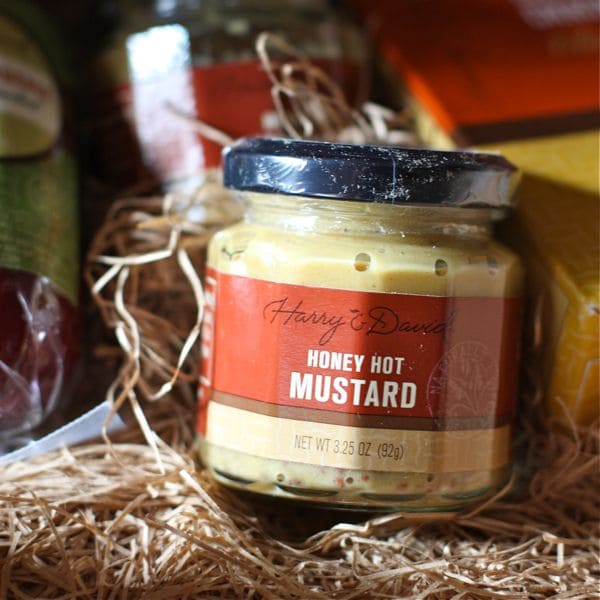 My husband's tastes definitely fall into the meat and cheese category when it comes to food. He also loves collecting gourmet mustards and condiments to dress up that meat and cheese any time we are traveling or just visiting a specialty food store. Knowing this, and being able to send him a nice package full of everything he enjoys from Harry and David made me a happy gift giver.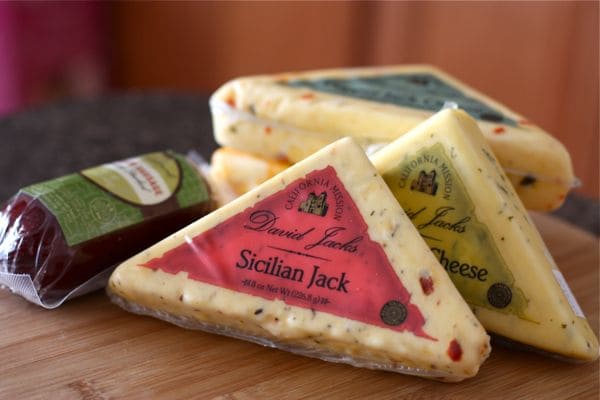 Can you imagine all the glorious grilled cheese goodness that can happen with this beautiful cheese?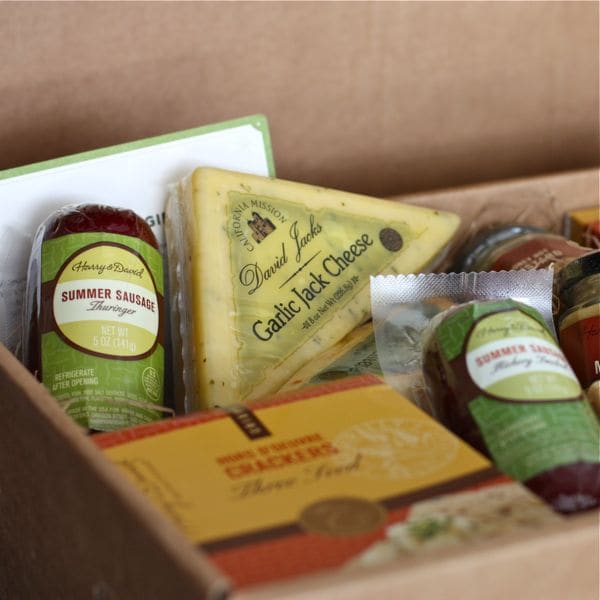 I know there's always a few (translate: men) in the family that tend to linger on the holiday shopping list too long. If they like food, then most likely you'll be able to find a sausage and cheese snack box like this one  to send. It's something they'll be able to enjoy snacking on throughout the holidays and even for some time after the holidays are over.
A few more gift options for him to consider:
Salmon Trio
Table Rock Turkey or Ham Buffet Gift
Holiday Founders Favorite
(This post was sponsored by Harry and David, but as always my opinions are 100% my own.)
Are you following me on Instagram, Twitter, Facebook and Pinterest? If you'd like to subscribe to Aggie's Kitchen and have each post delivered straight to your e-mail box, then please add your email here. Happy cooking!
There are affiliate links in this post. I make small earnings through any purchases made through these links. Thank you for supporting Aggie's Kitchen!