Hello 2012…and The 17 Day Diet
Well hello there 2012, you kind of snuck up on us didn't you? Seriously though, can you believe it's already January 1?! I'm not trying to stir up any envy here, but it certainly doesn't feel like January 1 in my neck of the woods, we've been in the 80s most of this week and if we didn't already have tickets to an Orlando Magic game this afternoon I promise you that I would have my family packed in the car headed to the beach right now. Before it gets cold…tomorrow? (The weather here is seriously bizarro – but beautiful – this time of year).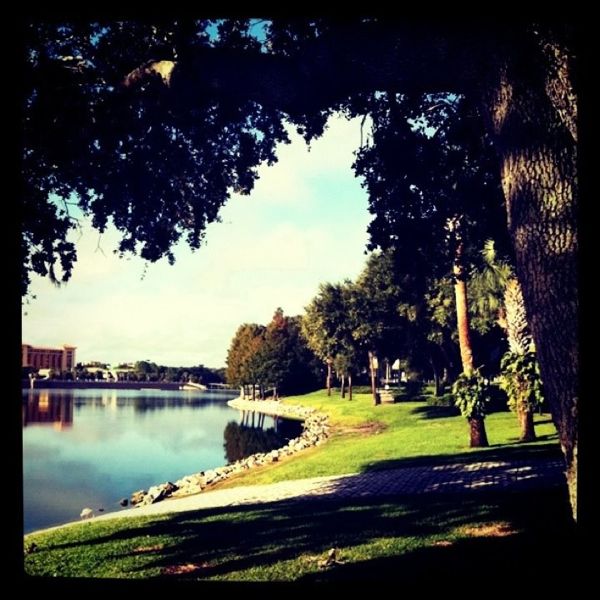 So, it's not a surprise that most of us start the new year off with resolutions and goals. While on that note, I'll go ahead and share mine since one of my goals this year is to actually start writing down my goals and making them real:
Write down my goals regularly
Work smarter
Use my calendar
Practice patience with my children…and become less of a 'yeller'
Wake up earlier in the morning
Meal plan better (2 – 3 days at a time works best for me I have finally learned)
Create a 'space' for myself in my home
Get strong (with weight training and pilates)
I love making lists like this. I have one I refer to daily taped on my my bedroom mirror that reminds me of the things I should do daily to make myself feel good. It's probably time I move that list to a new place though, because I'm noticing I haven't been 'seeing' it lately if you know what I mean.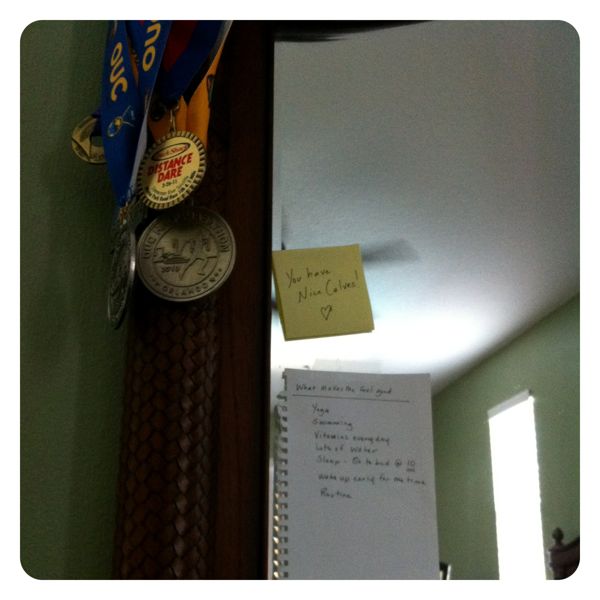 So let's talk about this 'make myself feel good' stuff. The whirlwind of the holidays are behind us now (barely, but they are back there, I promise). It's time to clean up our homes, our minds and get back to routines. For some of us, it's time to clean up our bodies too. I'm definitely in that club. I've indulged heavily on some yummy food and drinks this past month and with no regrets, I loved it all. But I'm really feeling the effects of it. I think I've 'tasted' more meat this past month than I have all year long (I cut out most meat over a year and a half ago, not fish, and have felt great because of it). It's been fun, but I'm ready to get back to what works for me…eating clean, light, heavy on veggies, fruits, beans and fish…and of course daily exercise.
My SIL brought the 17 Day Diet to my attention last week…and as I read the book myself, I got motivated. I don't like to ever say that I'm on a 'diet'…I actually cringe at the word. I tend to rebel when I'm told what I can and can't eat on a 'diet'. But, in all honesty, I've been on a few with success and I know that's exactly what I need right now. So 17 Day Diet, here I come.
The 17 Day Diet reminds me a lot of South Beach Diet (which I did after both my kids, and loved it)…it revolves around 17 day cycles where you adjust your eating habits and rev up your system. What I like about this program is that is heavily based on eating real food and creating good eating habits, and knowing I'm only thinking 17 days at a time helps. Yes, the first 17 days is going to be tough (it's limited to veggies, fish or poultry, 2 servings of fruit and little to no sugar)…but after all the sugar and 'crap' I put in my body the past few weeks, I'm all for this healthy little detox. (to be clear, the book/diet has 4 different cycles, I plan on doing the first one and then deciding what I want to do from there…I'll keep ya posted, I promise). I want to lose 10 lbs. And I've learned that when it comes to dieting, it's about how bad you want to lose the weight, and I REALLY want it bad this time around.
I hit the grocery store yesterday, and this is what I came home with:
frozen mahi and salmon
lots of veggies: broccoli, green beans, asparagus, zucchini, tomatoes, celery, cucumbers, kale, lettuce
eggs and egg whites
non fat plain Greek yogurt
kefir
frozen blueberries, grapes and oranges
For the most part (other than the kefir), this is what I come home from the grocery store with often. Now it's time to figure out how to eat it all over the next 17 days. This is the tricky part….finding recipes, ideas and techniques to cook it all up.
If anyone wants to jump on board this little 17 day journey here…please, chime in. The more the merrier. Here's the site about the book itself (I have absolutely no affiliation with them by the way, these people have no idea who I am) and here's a little resourceful forum I found on The Doctors website that can help answer any questions.
And for the sake of inspiration, motivation and ideas on what to cook up…here are a few ideas I found here on my blog. Also, I will be spending a lot of time over on Kalyn's Kitchen looking for healthy recipes, I've been following her for years and she's got an incredible collection of great food over there.
So here's what I'll be eating a lot of over the next couple of weeks: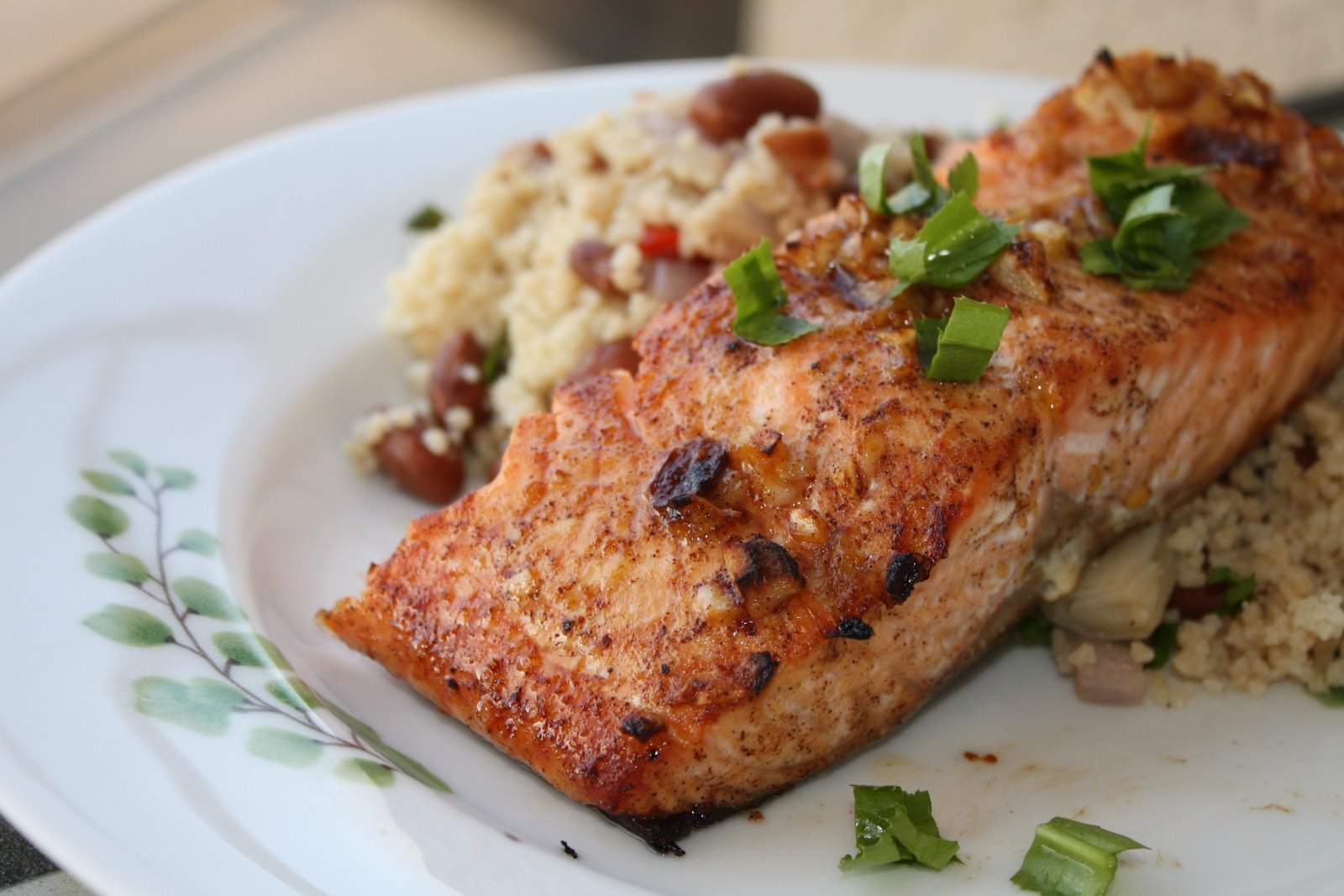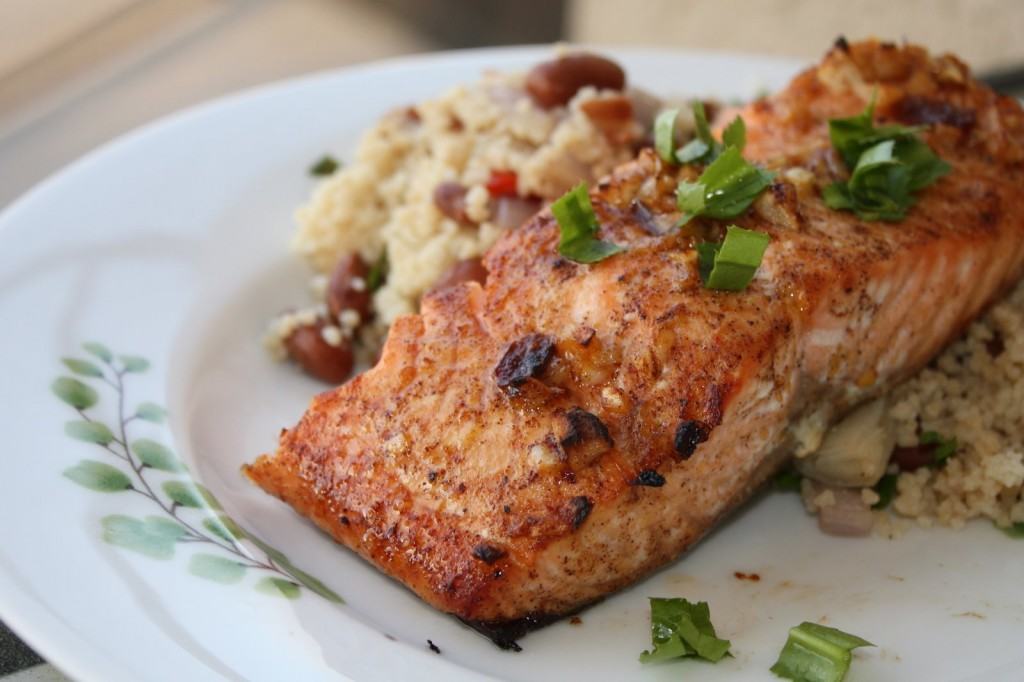 Chipotle Salmon (with a side of sauteed peppers and onions and a green salad)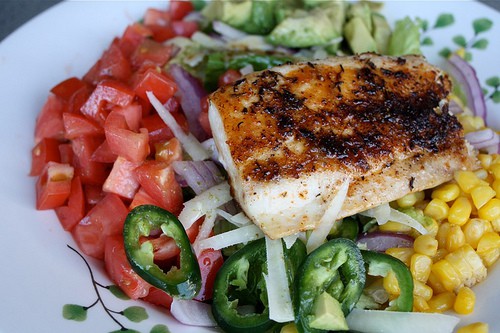 Blackened Fish Taco Salad (minus the corn and avocado, and light on the dressing)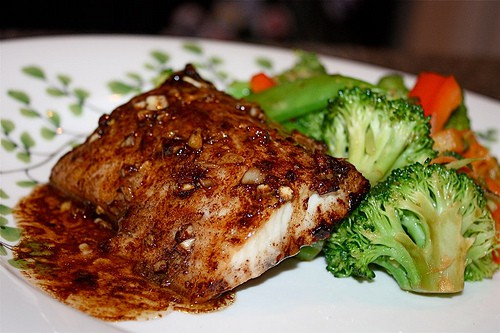 Baked Asian 5 Spice Mahi Mahi (with a quick stir fry of broccoli and red peppers)
Now I won't be eating any chicken, but here's a great grilled chicken recipe (that I'll probably make for my husband while I enjoy one of the vegetarian swaps, most likely beans or lentils), this chicken is great sliced up on a salad for lunch or dinner.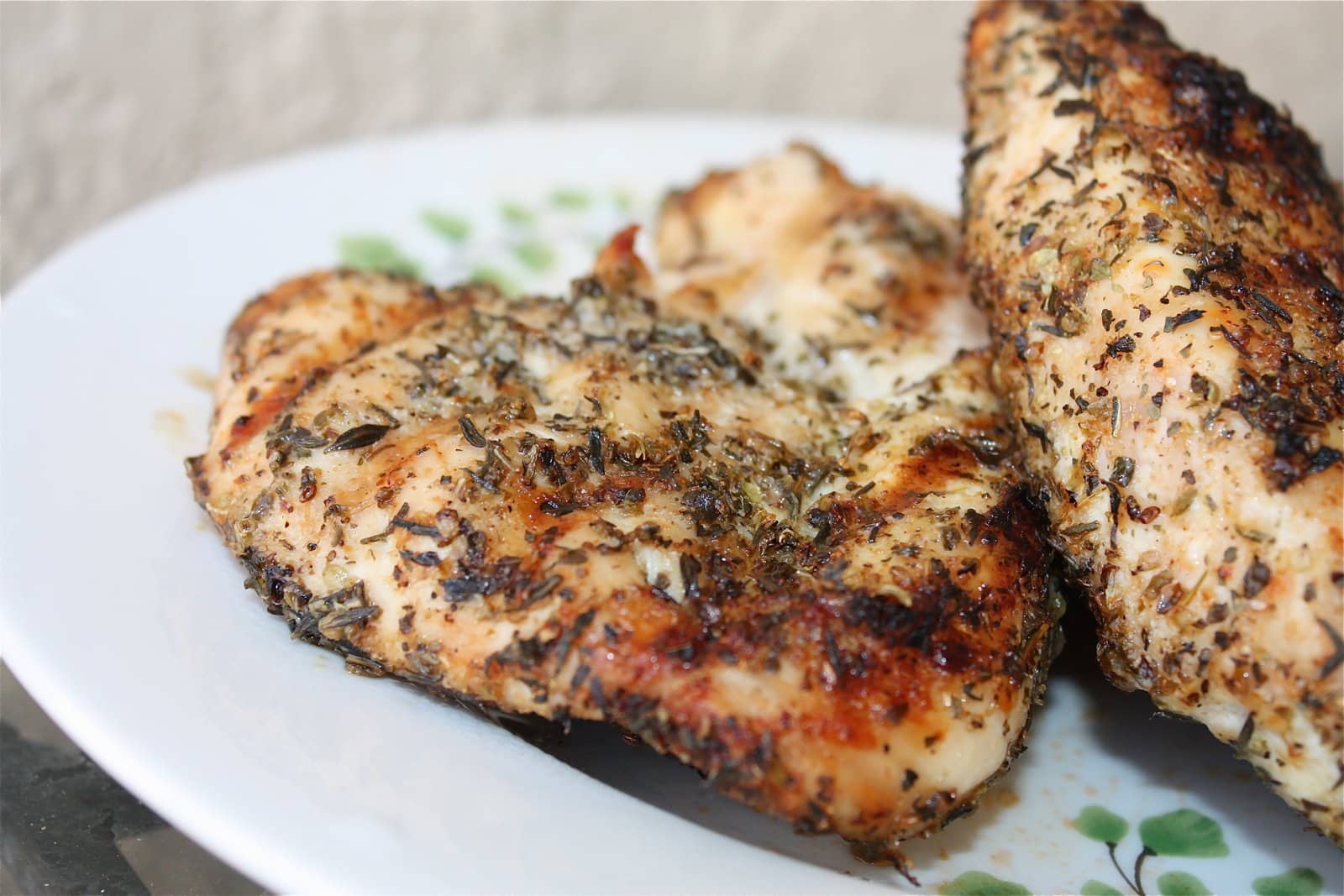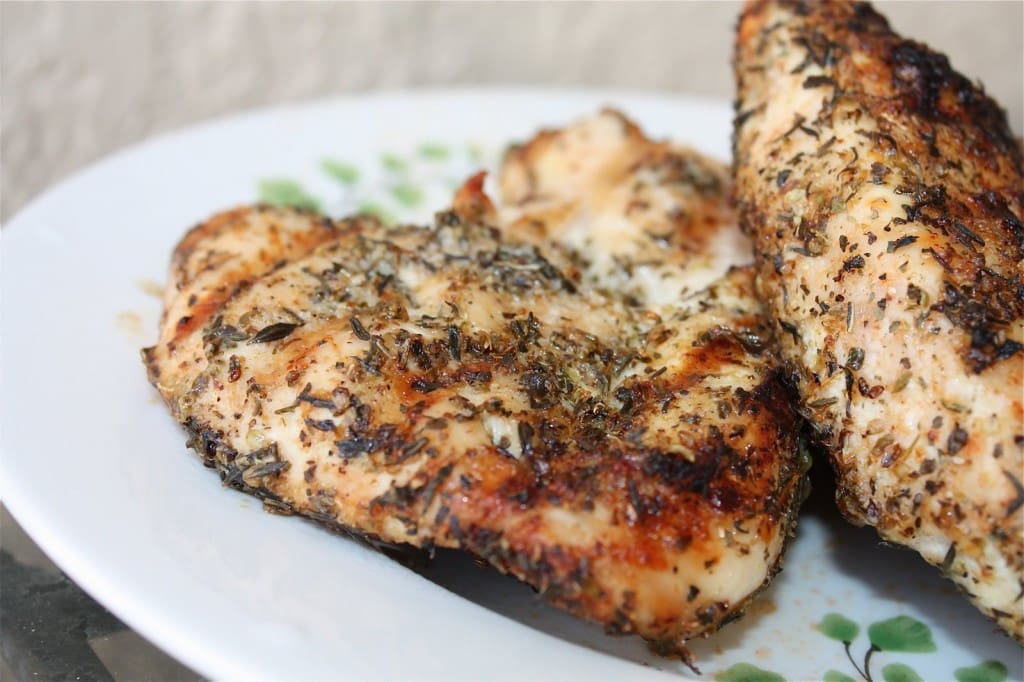 And of course we will be eating a lot of veggies like these: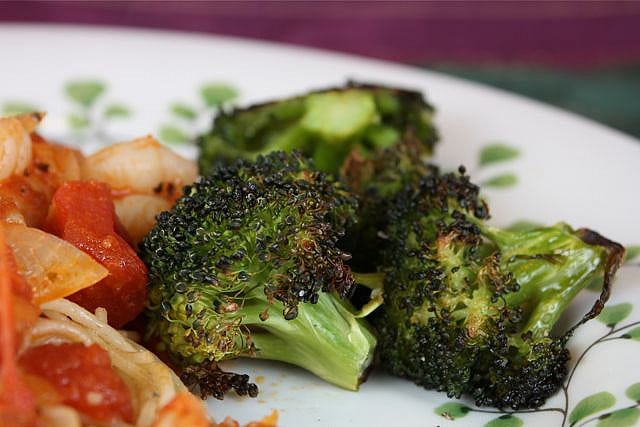 Roasted Broccoli (use less oil or even spray it with non stick spray as an option, I'll just go easy on oil)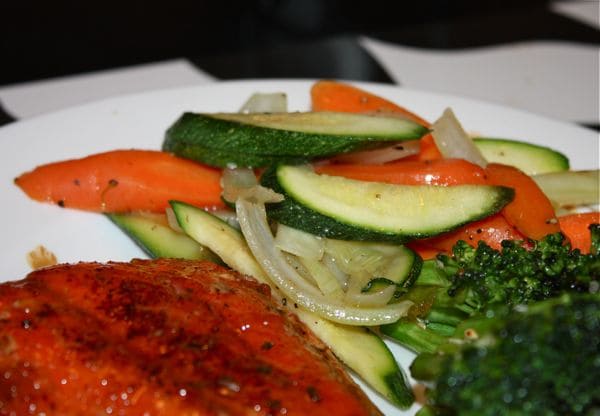 Quick Stir Fry Veggies (light on the oil, hot wok!)
I will definitely be enjoying a lot of eggs and frittatas…I believe the diet states only fat free cheese, but I draw the line at reduced fat cheeses…I'll just use a little less (Cabot makes really good melty reduced fat cheese by the way)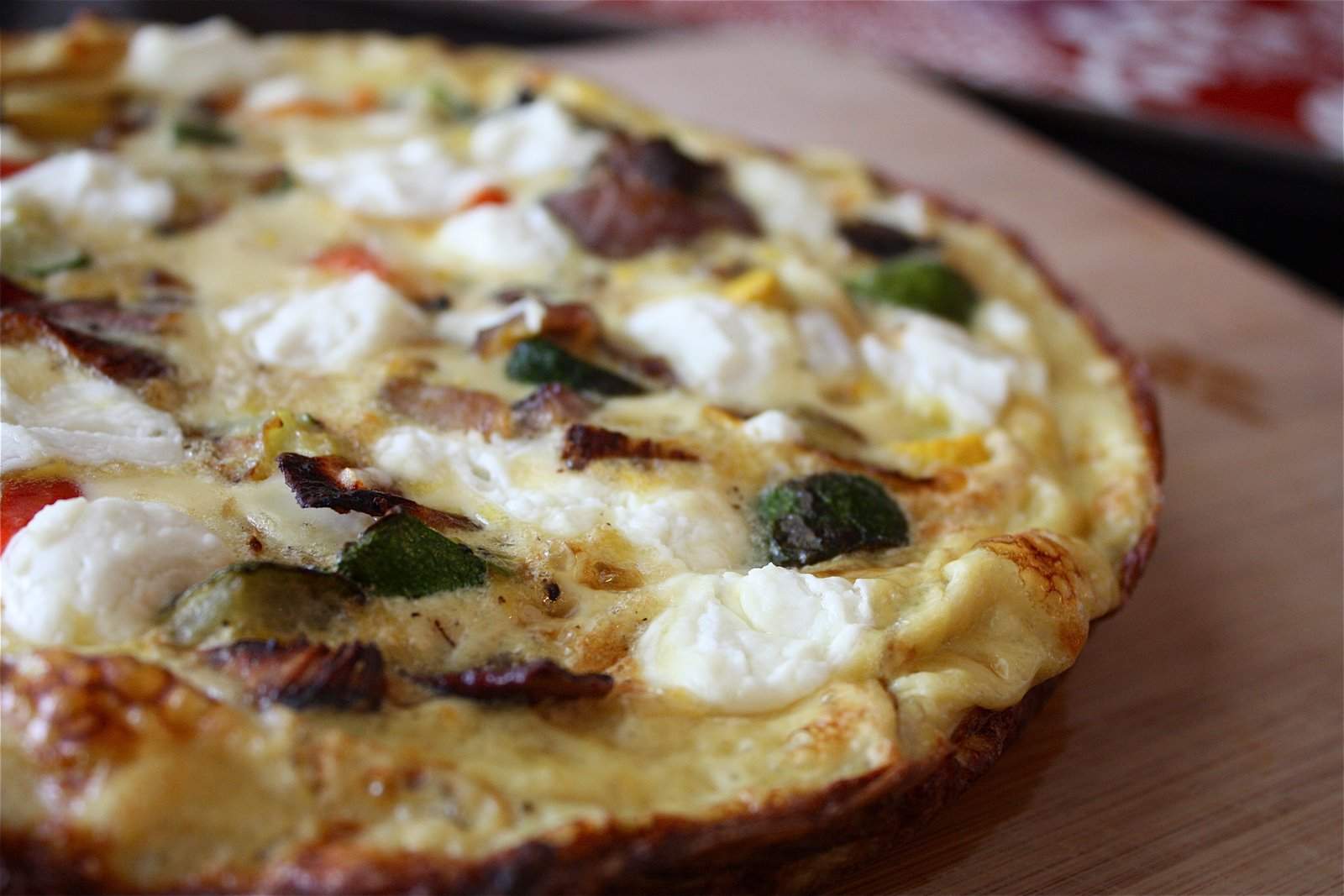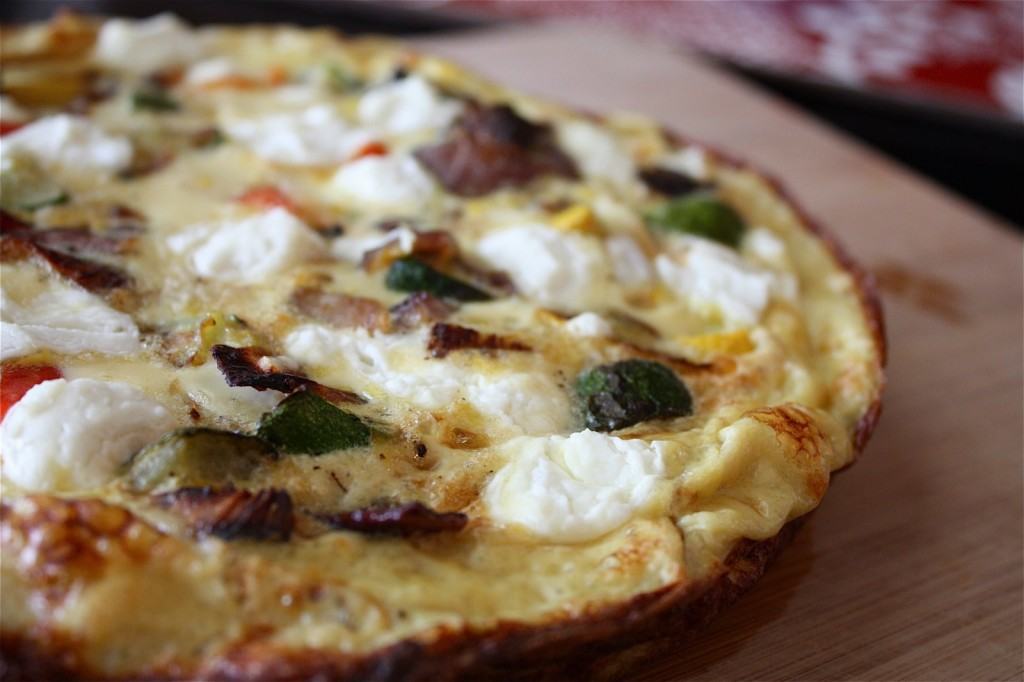 Roasted Vegetable Frittata (with less cheese, or reduced fat cheddar or parmesan or none at all!)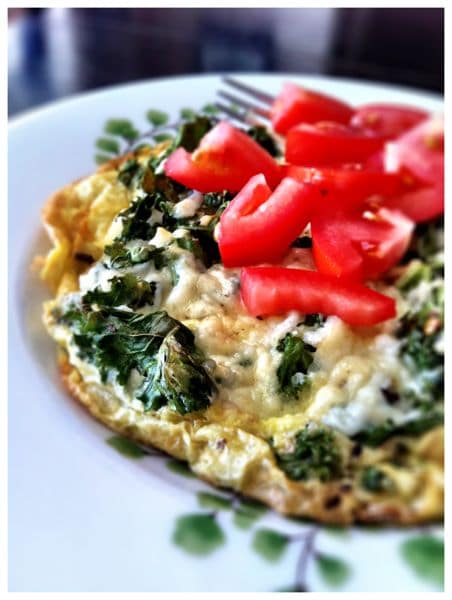 Kale and Parmesan Frittata (again…a lot less cheese)
*************************************************************************************************
Ok, so there you have it. This is how I'm starting out my new year. Eating good and feeling good. I'm going to take this motivation and inspiration to create new recipes to share with you all.
By the way…this all officially starts tomorrow (Monday)…today I'm going to enjoy an evening out with my hubby at my first Orlando Magic game of the season, and with that there will probably be a few good beers and munchies!
Here's to GOOD HEALTH and BALANCE for all of us in the New Year!
Are you following me on Instagram, Twitter, Facebook and Pinterest? If you'd like to subscribe to Aggie's Kitchen and have each post delivered straight to your e-mail box, then please add your email here. Happy cooking!
There are affiliate links in this post. I make small earnings through any purchases made through these links. Thank you for supporting Aggie's Kitchen!