Harissa Steak Sandwich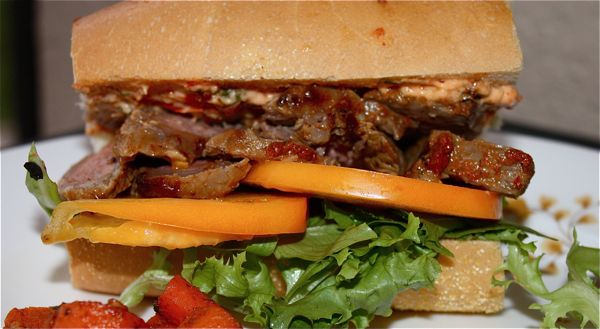 I really don't cook much. (This is Larry, Aggie's husband, by the way.) And when I say I don't cook much, I should probably say I never really ever cook. Sure, I can bust out some fried egg and cheese sandwiches with the best of them, and "Daddy's Pasta" made with only the finest butter, salt, and pepper is one of our kids' favorite meals (or at least top 5). But when it comes down to it, I sadly have to admit that Aggie does pretty much 99% of the cooking in our house. So when Aggie asked me if I ever wanted to be a guest blogger on aggieskitchen.com, I said "Oh yeah definitely". Pretty much the same "Oh yeah definitely" response she usually gets when she asks if I have plans on cleaning the garage anytime soon. Needless to say, I wasn't really sure what I was planning on cooking, or blogging about.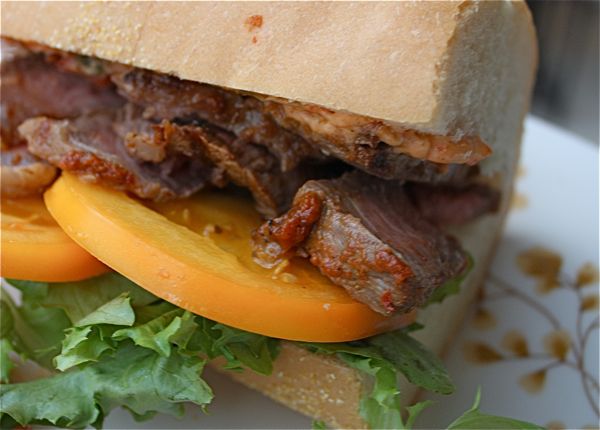 So a few weeks went by, and my guest blogging gig was falling lower and lower on my "to do" list. But then it hit me. I saw the finale of "The Next Food Network Star", and my mouth was absolutely watering over Jeffrey Saad's Harissa Steak Sandwich. I told my wife "THAT IS WHAT I AM GOING TO DO FOR YOUR BLOG!!!", with the same enthusiasm that our four-year son exclaimed to us when he first decided he is going to be a professional basketball player when he grows up. So now I had to just follow through. I wasn't going to let myself down. I was going to step up to the challenge, and prove all the naysayers wrong. Okay, so there really weren't any naysayers, but come on!! I want you to feel my excitement here!!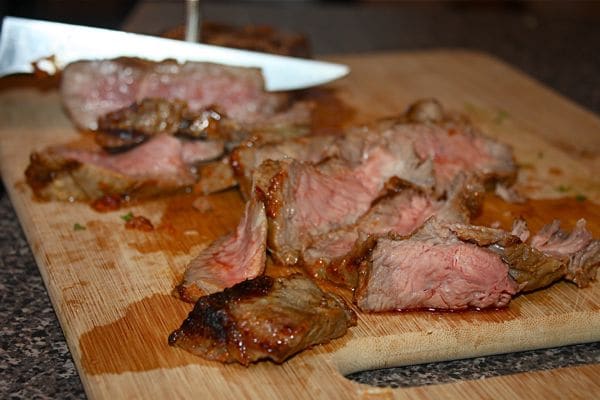 I found Jeffrey's recipe here. The next step was actually finding Harissa paste.

For those who didn't watch the finale, you may be asking what is Harissa?
Harissa is a North African hot red sauce or paste whose main ingredients are chili peppers (often smoked or dried) and garlic. Though most closely associated with Morocco, Tunisia, and Algeria, it is a standard ingredient of North African cuisine.
So I called around to a few different local specialty markets in my area, with no luck. But low and behold, I ended up finding it at Petty's Meat Market in Longwood, FL, on Friday. (who also by the way sells the most incredible Bourbon Pecan pies). I also purchased the NY Strip Steak from Petty's. Petty's ROCKS!! Also, the recipe calls for sandwich rolls or bread of your choice. I went with Cuban bread. Not because I meant to. I meant to pick up French bread, but picked up Cuban bread by accident.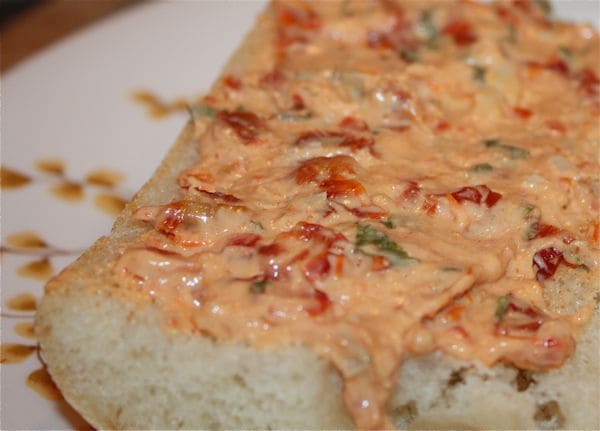 So now I needed a side dish, so I did what any other amateur cook would do who was cooking a North African steak sandwich, I googled North African side dishes, and found the recipe of North African Spiced Carrots.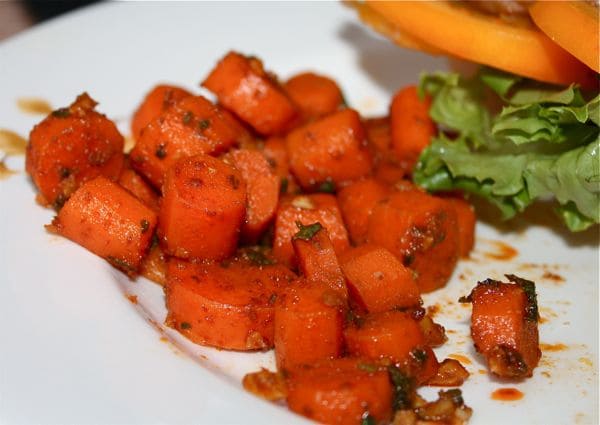 So here I was early Saturday evening. I had my ingredients lined up, I had Harissa paste, I had my steak, I had my carrots, I was ready to do this!!! I really wanted to show Aggie I could do this myself, but I pathetically had to admit I never peeled a carrot. Honestly, I didn't even know I was supposed to peel carrots. So, Aggie peeled one for me and I was on my way. UH OH!! Another roadblock. I never minced garlic before. So Aggie showed me how to smash the garlic clove with a knife then peel the rest until the middle comes out. At this point, I am looking at my wife like she is a freaking culinary genius. So this went on for a little bit. How do you not bruise mint? What's the best way to squeeze a lemon to get lemon juice? How do you rehydrate sun-dried tomatoes? So after all of the tutorials from Aggie, I was on my way. Aggie went outside to the pool with the kids, and I was ready to roll solo. I was pretty excited. I had picked up a couple six packs of Gordon Biersch beer. I had some 90s R&B music blasting on the Pandora machine. I even was wearing my 3W1M shirt for the extra power and internal agility.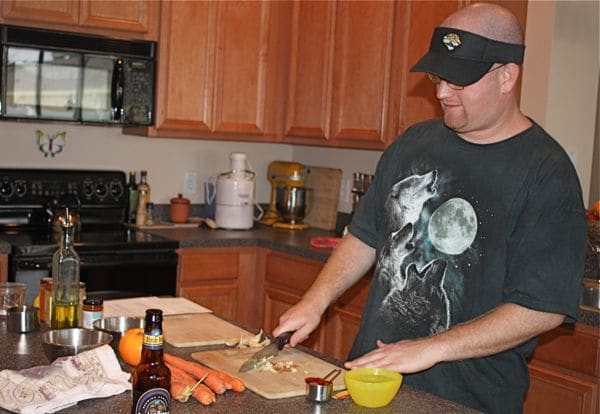 So then an awful thing happened. My A.D.D. kicked in. While I was peeling the carrots, I looked at all of the ingredients, then I Iooked at the recipes, then looked at the Harissa paste, then I turned the music lower, then went back to peeling carrots, then I looked back at the recipes and I wasn't sure what to do first, then I went and got another beer, and then I turned the music up louder.

This went on for a while.

Then finally after a couple hours, the meal was complete. And I have to admit, I did a bang up job. The steak sandwich was probably even better than it looked on TV. The Cuban bread perfectly soaked up the juice from the steak, and tasted great with the Harissa mayo. The carrots were very tasty and had lots of sweet heat.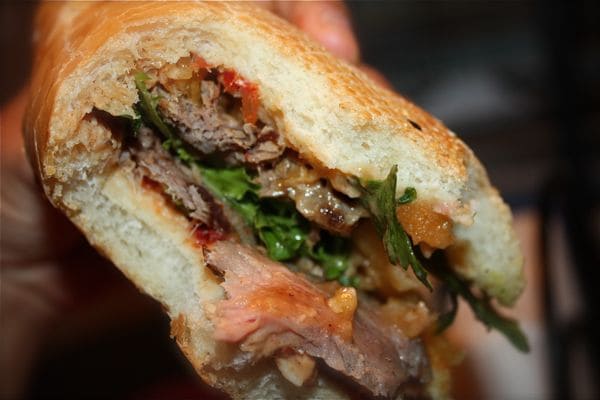 So in summary, Jeffrey didn't win. (which made me very Saad). LOL. But one thing he did do was get 'ol Larry more involved in the kitchen. I hope they give him a show on the Food Network, because I'll totally tune in. I think I may give this guest blogging thing another whirl. I had a lot of fun last night, and the best part of it all?? Aggie loved it! She was so proud of me and was so happy, and that made me very happy. As for my son?? I think the Orlando Magic may still need a back-up Point Guard. Never say never!
If you want to make this awesome sandwich, and side dish for yourself, you can find the recipes here and here.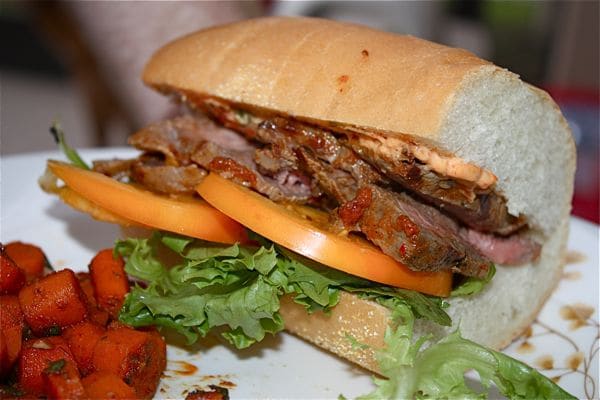 Are you following me on Instagram, Twitter, Facebook and Pinterest? If you'd like to subscribe to Aggie's Kitchen and have each post delivered straight to your e-mail box, then please add your email here. Happy cooking!
There are affiliate links in this post. I make small earnings through any purchases made through these links. Thank you for supporting Aggie's Kitchen!