Grilled Chicken Sausage and Pepper Pita Sandwiches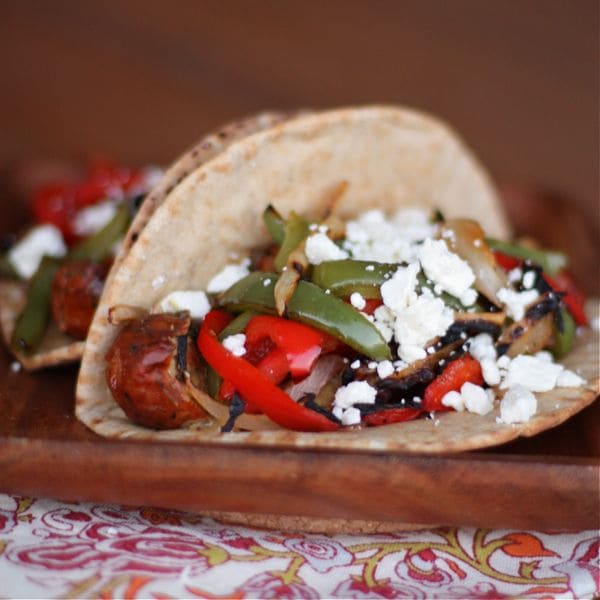 This idea for dinner slapped me in the face the other day as I was sitting in car line waiting to pick up my kids for school. I had no plan for dinner, and the lack of plan was occupying my mind…I knew I had to think of something quick.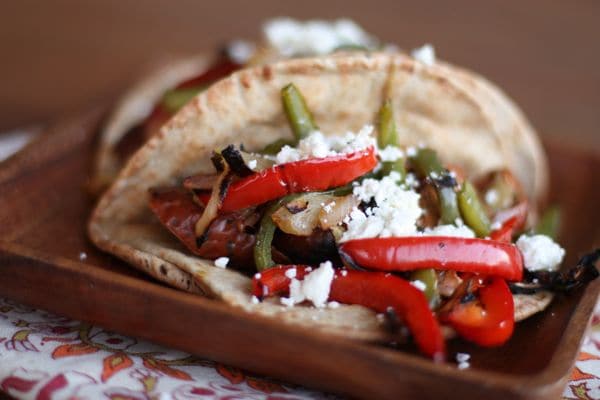 When I find myself in this last minute "what do I make for dinner" situation it can easily go either way…it can go in the direction of giving up and ordering pizza or Greek take-out or in the direction of digging through the freezer for the main ingredient and everything else falling into place because of that main ingredient. In this case, I dug through the freezer. I knew that I had these great Roasted Red Pepper and Spinach Chicken Sausages that I always pick up when I go to Costco. They are so quick to defrost at the last minute and easy to cook up on the grill, and the best part, everyone in the family likes them.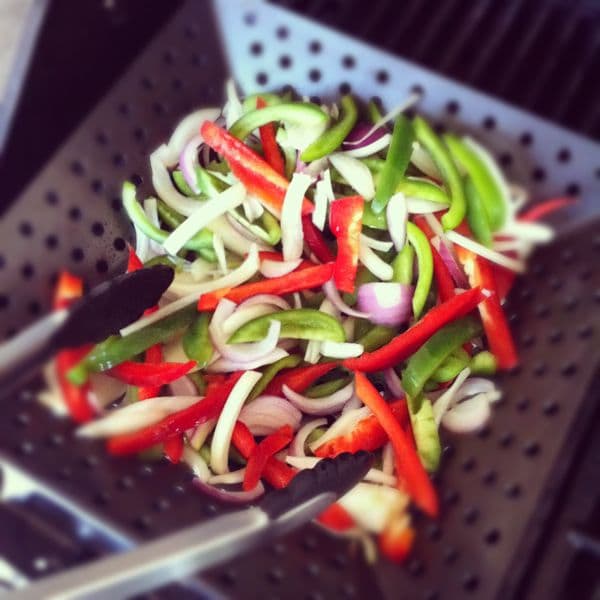 I almost always have peppers and onions on hand. And they pretty much go hand in hand with grilled sausages in my opinion. Just look at that beautiful basket of veggies. Makes your mouth water a little doesn't it? I love that grill basket wok by the way, it's becoming one of my favorite gadgets to cook with. I picked it up at Target and have grilled so many different veggies in it. Grilled carrots are so delicious and I'm going to try broccoli next.
Do you use a grill basket? What's your favorite grilled veggie?
You can find the recipe for Grilled Chicken Sausage and Pepper Pita Sandwiches over on Babble. Have a great week!
Follow Aggie's Kitchen's board Sandwiches on Pinterest.
Are you following me on Instagram, Twitter, Facebook and Pinterest? If you'd like to subscribe to Aggie's Kitchen and have each post delivered straight to your e-mail box, then please add your email here. Happy cooking!
There are affiliate links in this post. I make small earnings through any purchases made through these links. Thank you for supporting Aggie's Kitchen!