Garden Update: Grow Baby Grow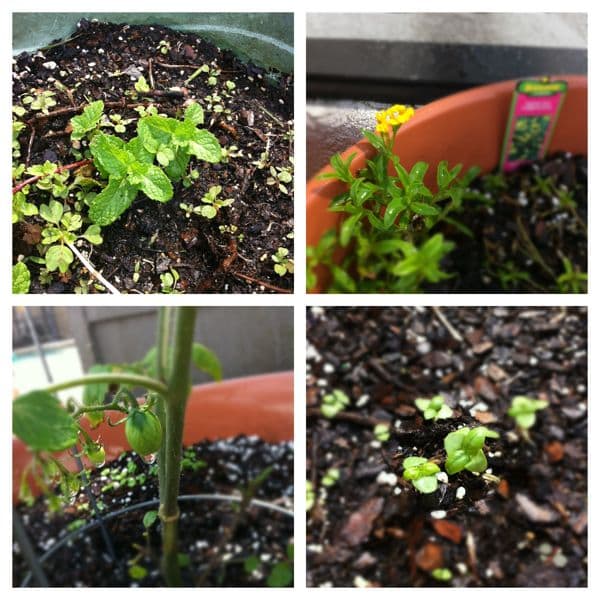 (From top left clockwise: mint, Mexican tarragon, baby basil, baby grape tomato)
This past week has been a complete blur I tell you. Busy is in the air. Whether I like it or not.
When I start to feel  a little (a lot) overwhelmed, I tend to initially go backwards instead of forwards – and what I mean by that is initially I complain, I kick and I scream and I pout about what's making me busy. But eventually an "aha" moment knocks me in the head and I realize it's time to get 'er done. (And to be clear, I'm not referring to anything major here, just the everyday kind of busy, the kind that piles up if you start to ignore it, the not so fun kind.)
Sometimes all it takes is a little fluttering around the house picking up things here and there and accomplishing completely random and unrelated tasks (writing them on a sheet of paper with a line crossed through them after the fact feels incredibly therapeutic too by the way).
What does being busy have to do with my garden you may be thinking? A lot. Being busy has meant that I haven't been really hanging out with my garden a whole lot lately. And I don't recommend it one bit.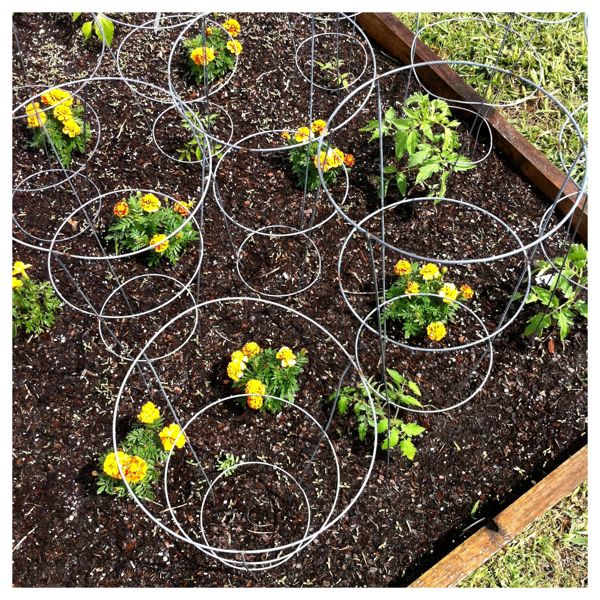 (The tomato section of the garden scattered amongst their pom-pom friends. I lost 4 small plants due to watering neglect this past week. They were victims of "busy".)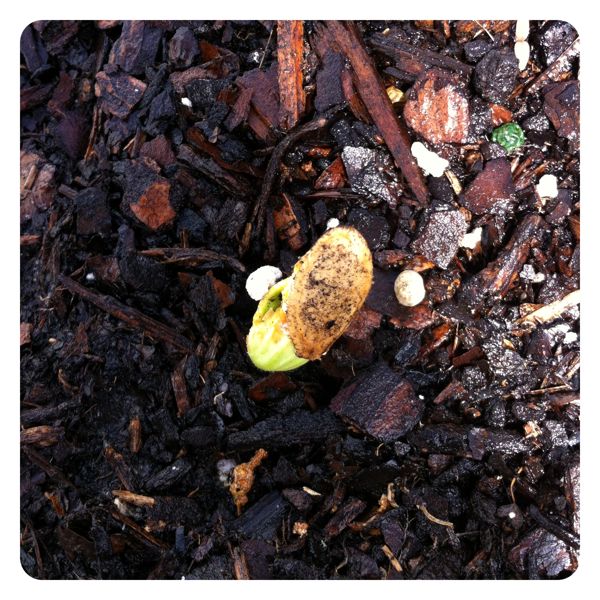 (I did get excited by this "in the moment" action – zucchini sprouting from seed.)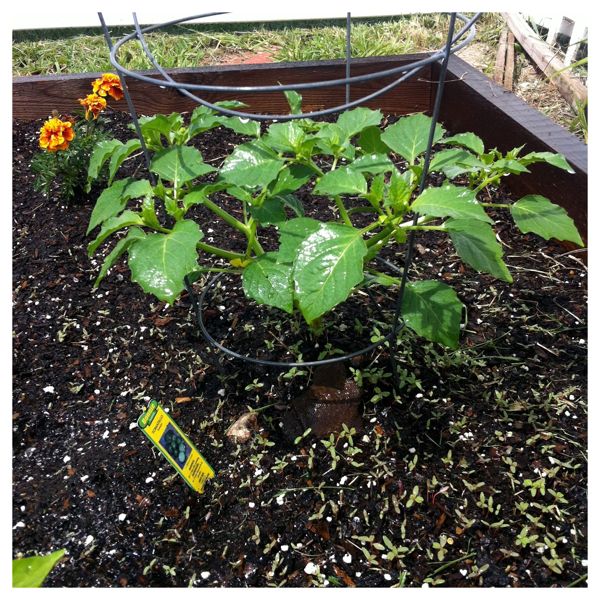 (Mr. Tomatillo plant doing well – apparently so are the little weeds that are already trying to take over.)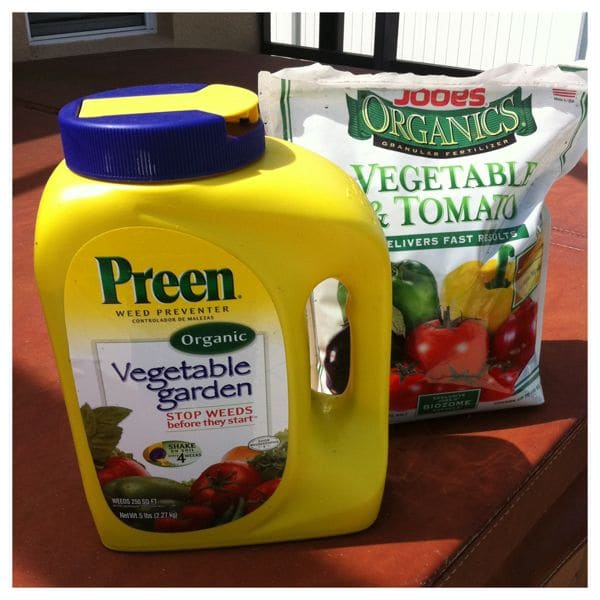 (Recently purchased – first time using)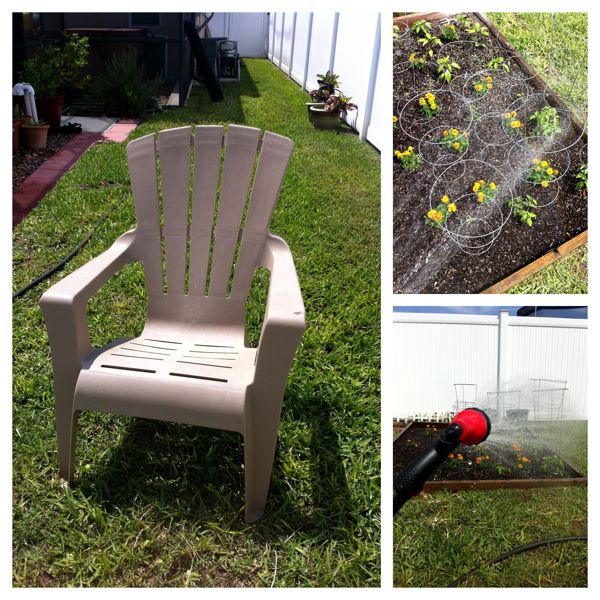 (My Watering Chair – this is where I hide sit when things are a little crazy in the house. Everyone needs one. Go out and get yourself one as soon as possible please.)
It felt good to be outside (although my allergies are a killer this week) and experience garden progress. Now that's something I highly recommend.
What's your garden update? Are you getting planning one? Getting started this weekend? Still thinking about it?
Past garden posts:
Garden updates from friends:
How to Plant Seascape Strawberries from Reluctant Entertainer
Herb Garden from Mommy Hates Cooking
Building a Garden from Mommy Hates Cooking
Planning a Garden from She Wears Many Hats
Are you following me on Instagram, Twitter, Facebook and Pinterest? If you'd like to subscribe to Aggie's Kitchen and have each post delivered straight to your e-mail box, then please add your email here. Happy cooking!
There are affiliate links in this post. I make small earnings through any purchases made through these links. Thank you for supporting Aggie's Kitchen!