Garden Tour and Gardening Questions
I think gardening is making me smarter. There is so much to learn when you have your own garden. I really know this now. It's not just the cutesy stuff like picking out your plants and seeds at the store, playing in the dirt with your new gardening gloves, sitting back and admiring the new bud flowers pop up as you are watering. There's some down and dirty stuff too. Stuff that kinda upsets you because it's interfering with all your hard work. Before you know it you are waking up to find holes in your basil leaves and white powdery stuff on your zucchini plants. Or how about that my spinach and swiss chard disappeared and there is something munching on my lettuces. There's a lot going on in the phase of gardening that I'm in right now. I actually am starting to consider this phase "defensive gardening".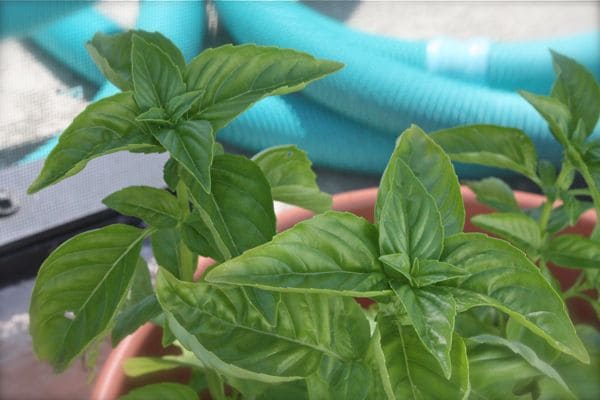 It's not all bad right now, please don't get me wrong, there's actually a lot of good going on. For instance check out my container tomato plants…I've got one grape and one cherry plant going strong…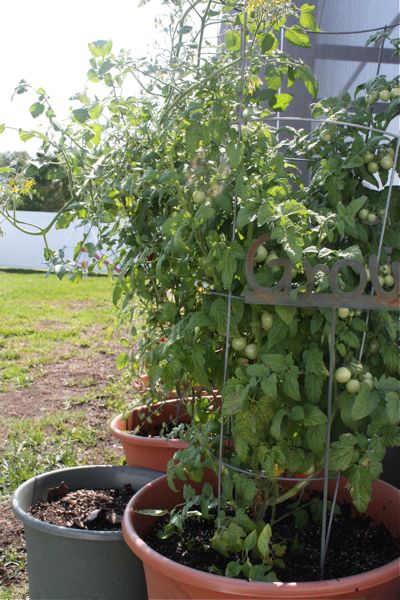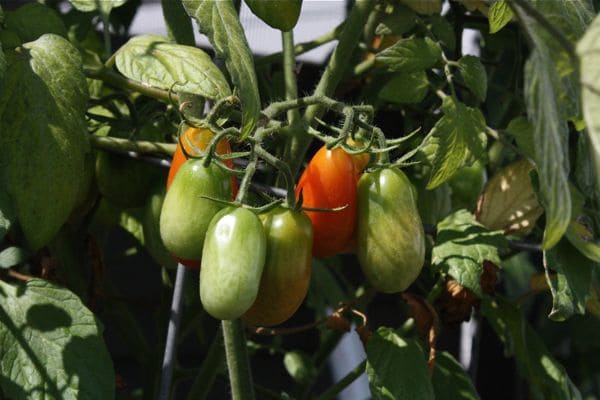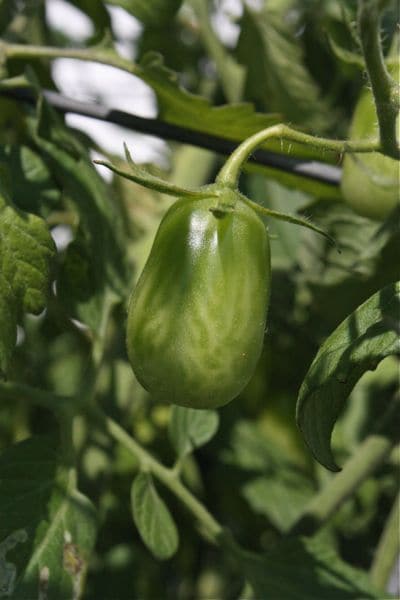 But wait. Who is this guy and is it okay that he's here? I know there is a scary looking caterpillar out there called the Tomato Hornworm (I met him last year, I'm not kidding, he's scary looking, more like a monster than a bug and he eats your tomatoes!) But this guy looks quiet and innocent…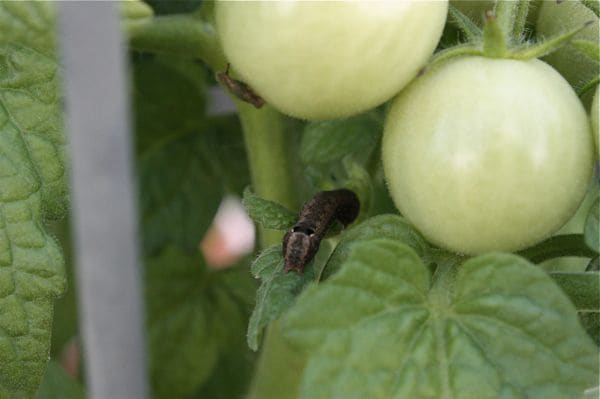 (bug #1)
Can he stay? Does anyone know??
Let's move on to the main garden bed…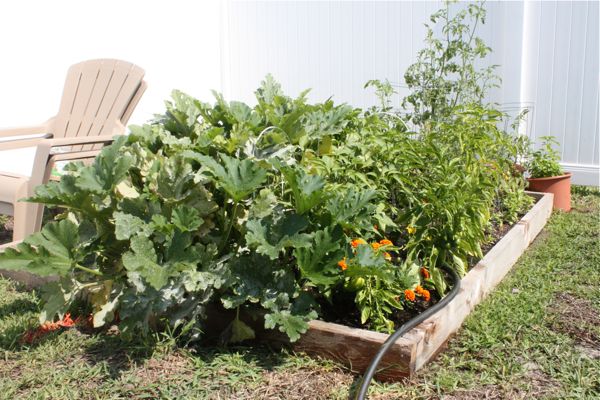 uh…whoever said my zucchini plants were going to take over was not kidding! It's hard to see but I put in some thin wire fencing to kind of control them and keep them from smothering my pepper plants. They are quite plush.
Now I don't know if you remember or not, but this is how it all started…kind of looked like this:
Crazy huh? Definitely proud.
In here we've got some good stuff growing…
jalapenos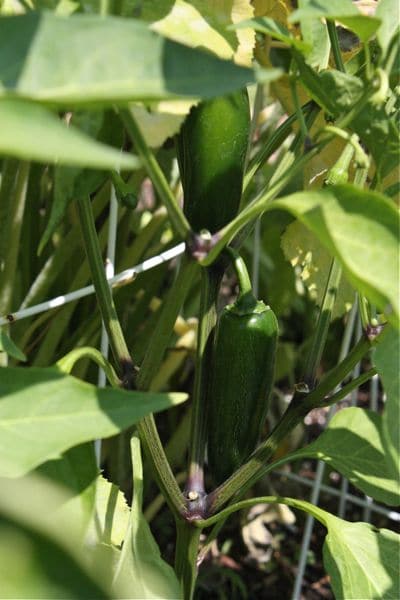 Japanese eggplant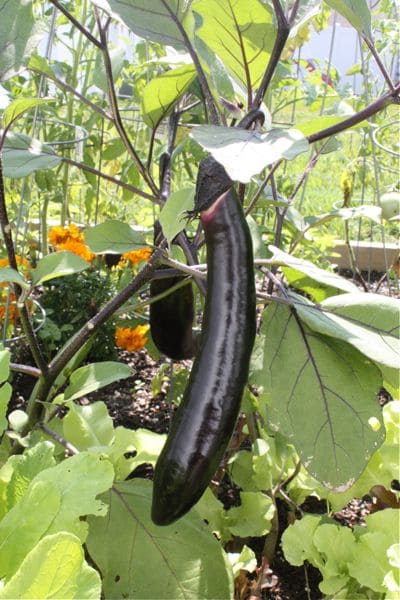 mixed lettuces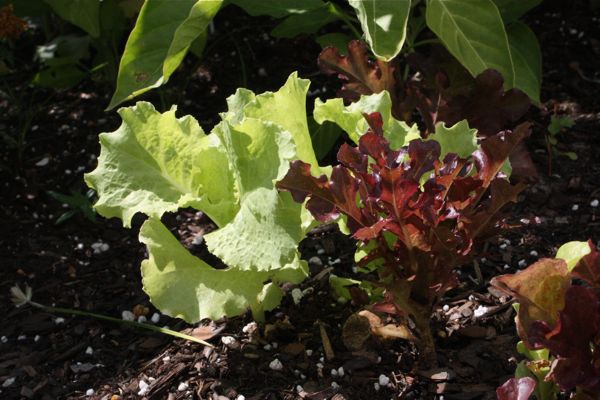 more tomatoes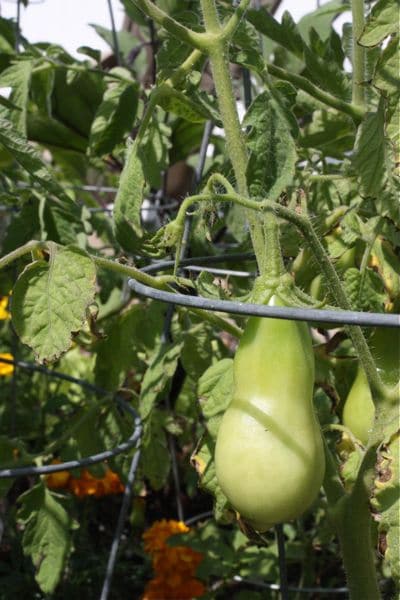 the pom poms are doing well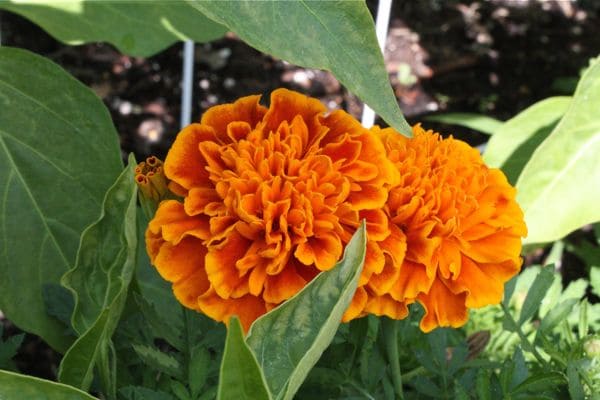 and look, I spy a green bell pepper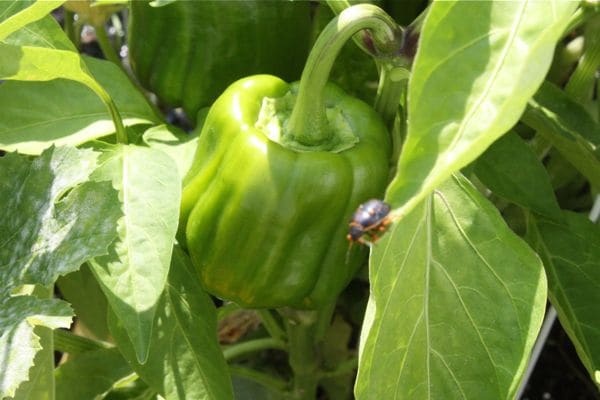 and a friend.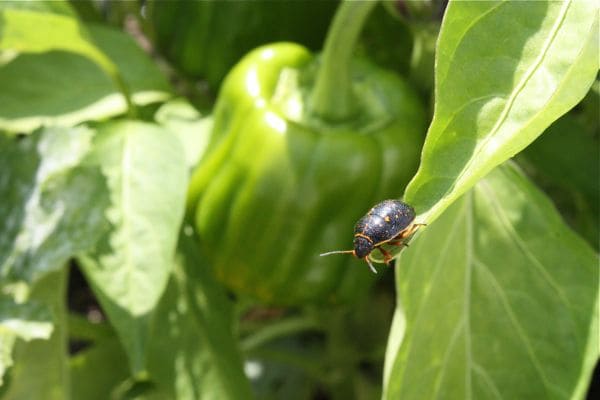 (bug #2)
I actually did not see this guy until I was focusing in on the pepper. Kinda cute. But tell me, is he a friend or do I need to relocate him?? I need bug help people.
In addition to bug help, need to figure out two other things.
What's happening to my basil? This is a first for me.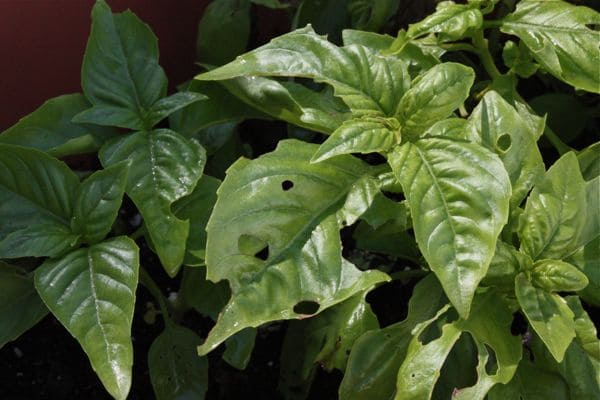 and why so many flowers on my cilantro? I keep cutting the flowers down, but more come up! I need cilantro not flowers.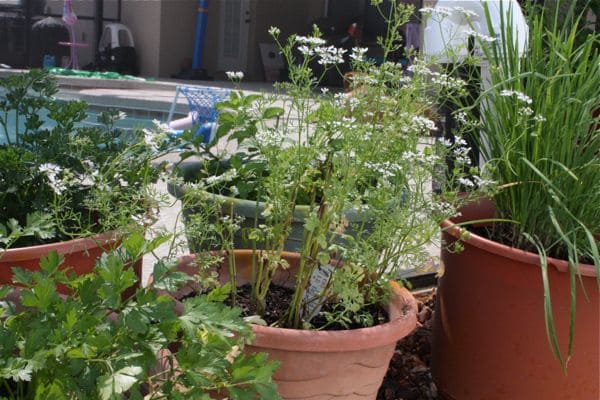 So like I said, gardening is making me smarter. I'm asking questions, I'm doing research, and I'm learning. And I'm constantly making mental notes on what to do and not do "next time". A lot of it may not be rocket science but it keeps me entertained.
It's a pretty cool thing.
If you have any advice or can tell me more about my "issues" please help! Thanks! 🙂
* Need to identify bug #1 and find out if he's a friend
* Need to identify bug #2 and find out if he's a friend
* Need to find out what is causing holes in my basil
*Need to find out how to control the cilantro flower situation
Are you following me on Instagram, Twitter, Facebook and Pinterest? If you'd like to subscribe to Aggie's Kitchen and have each post delivered straight to your e-mail box, then please add your email here. Happy cooking!
There are affiliate links in this post. I make small earnings through any purchases made through these links. Thank you for supporting Aggie's Kitchen!