Friday Vibes #3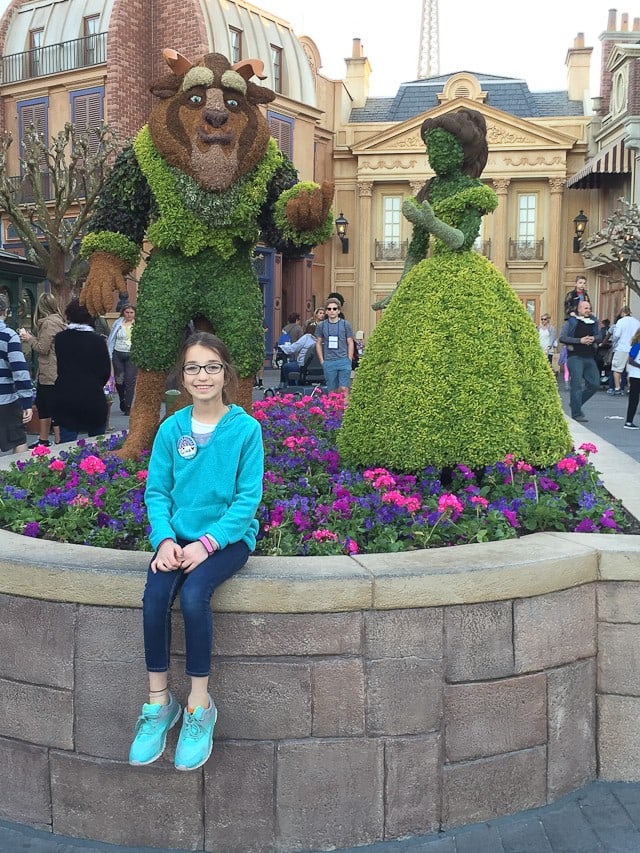 Friiiiday! Where do I begin? This week was filled to the brim as always, all good stuff. Last weekend we celebrated my baby girl's 9th birthday!! 9 years old, can you believe it? I started this blog when she was just a year old, it's crazy to see the time literally flying by before our eyes (I had to look back at when I shared pictures from her 2nd and 5th birthdays, sniff sniff). When you have kids I think you honestly notice the time flying even more so while watching them grow up. It's something I'll never get used to.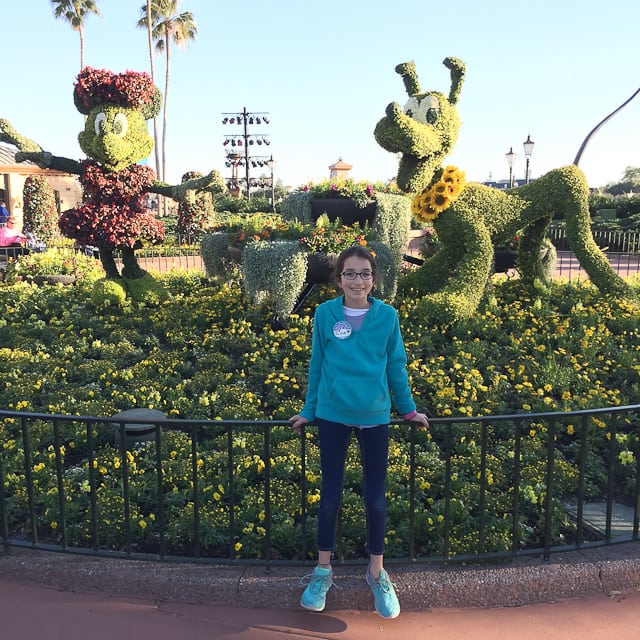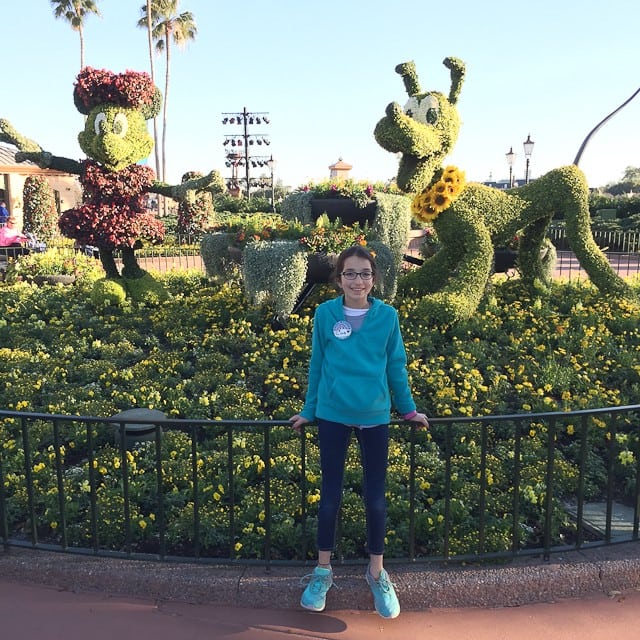 What did my little girl want to do to celebrate her birthday? Well, go to Paris of course! So off to Epcot we went. 🙂 We have annual passes to Disney World so we spent quite a bit of time there, Epcot is one of our favorite parks and my kids love exploring the countries. France is not one we've spent a lot of time in before so it was fun to do something new. We ate lots of croissants and baguette sandwiches and had a napoleon and chocolate mousse for dessert. It was all heavenly.
The Flower and Garden Festival is starting at Epcot today so we got lucky to be able to see a few of the topiaries they were putting out last week. This is my absolute favorite event at Epcot (yes I love it more than Food & Wine), I can't wait to go back and stroll on a sunny day to check it all out. They have incorporated more food & beverage booths over the years so it's definitely the perfect combination of all the things I love.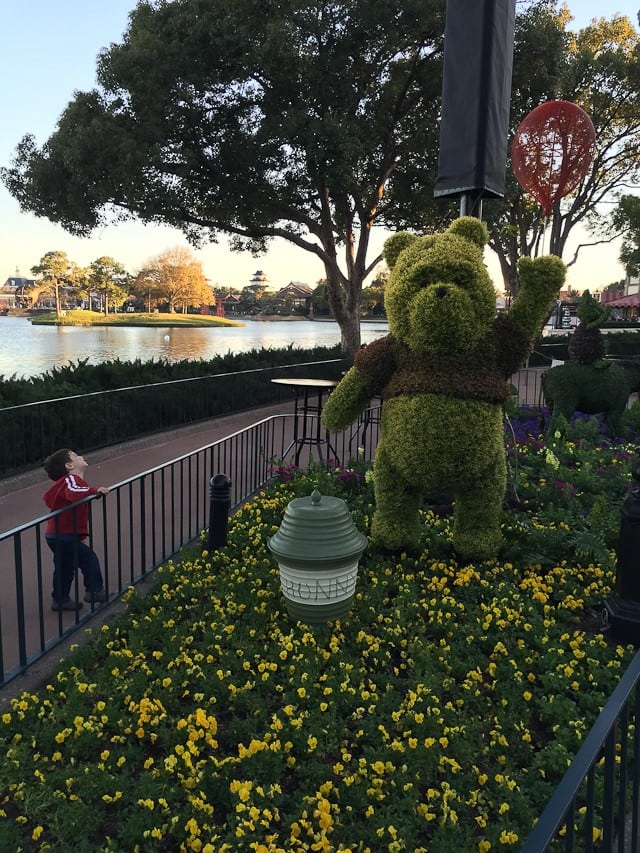 Pooh!
My daughter's birthday marked the end of the 1st wave of birthdays in our family (January and February are packed with birthday and anniversary celebrations), so needless to say I've got a few extra pounds that I'm trying to get rid of. Those birthday celebration calories definitely add up!! I'm back on My Fitness Pal (I'm aggiegoodman there if you want to connect) and hitting the gym regularly and wearing my Fitbit. My trifecta to battle these uncomfortable lbs that I'm ready to shed since it's warm enough to start wearing shorts again.
I've been trying to post more photos of what I'm eating on my Instagram to hold me accountable. Here are a couple of good eats this past week: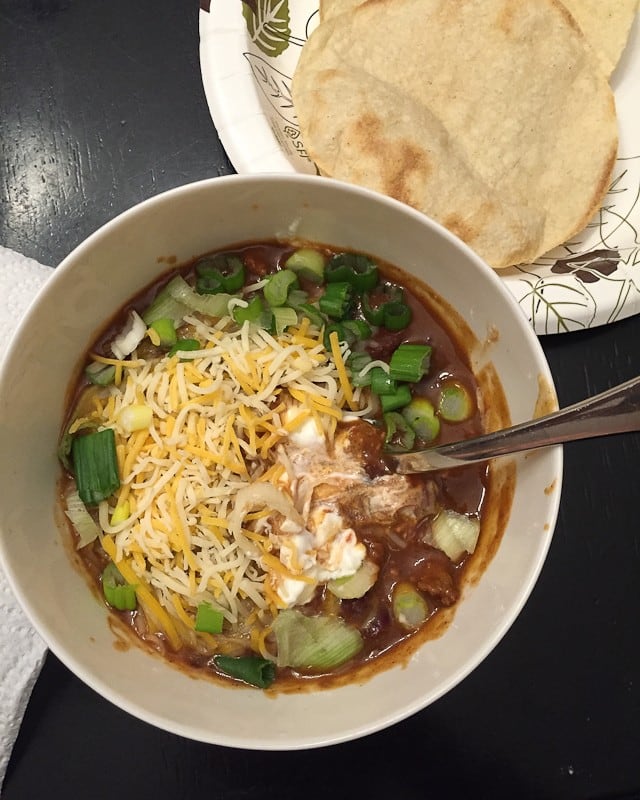 Leftover Chipotle Chicken Chili I found in my freezer, with toasted corn tortillas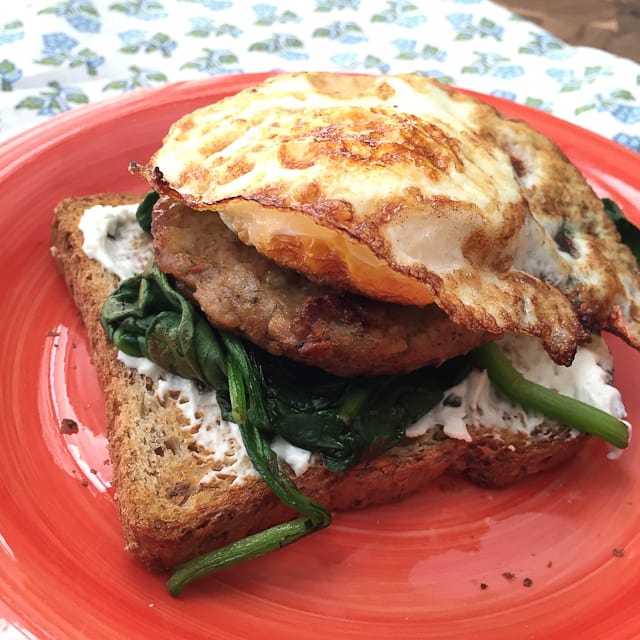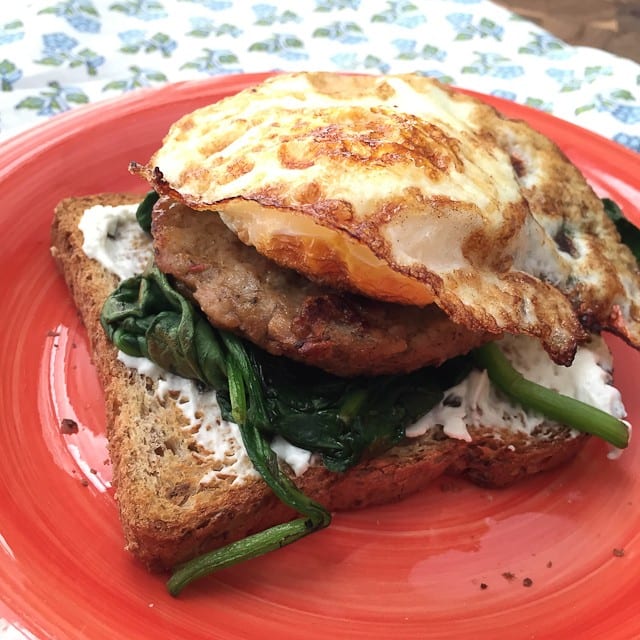 Sprouted toast from Trader Joe's, whipped chive cream cheese, spinach, chicken breakfast sausage & an egg (only about 250 calories for this deliciousness!)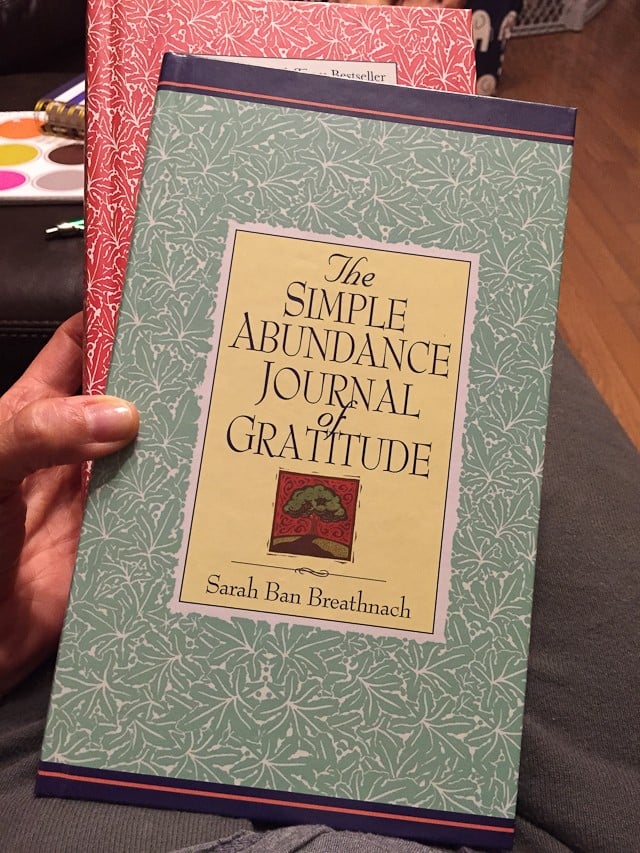 If you are looking for a spiritual pick me up, I highly recommend these two books I bought a couple of weeks ago and started reading and writing in regularly – The Simple Abundance Daybook of Comfort and Joy and The Simple Abundance Journal of Gratitude. For Lent this year I have chosen to actively involve more gratitude into my days. Obviously I have gratitude in my life, however I don't feel like I'm living with gratitude on a daily basis if you know what I mean. You don't need a fancy journal for this, but try writing 5 things you are grateful for on a daily basis and see how that starts to make you feel. It's a great reminder and activity that I hope I will continue even after Lent.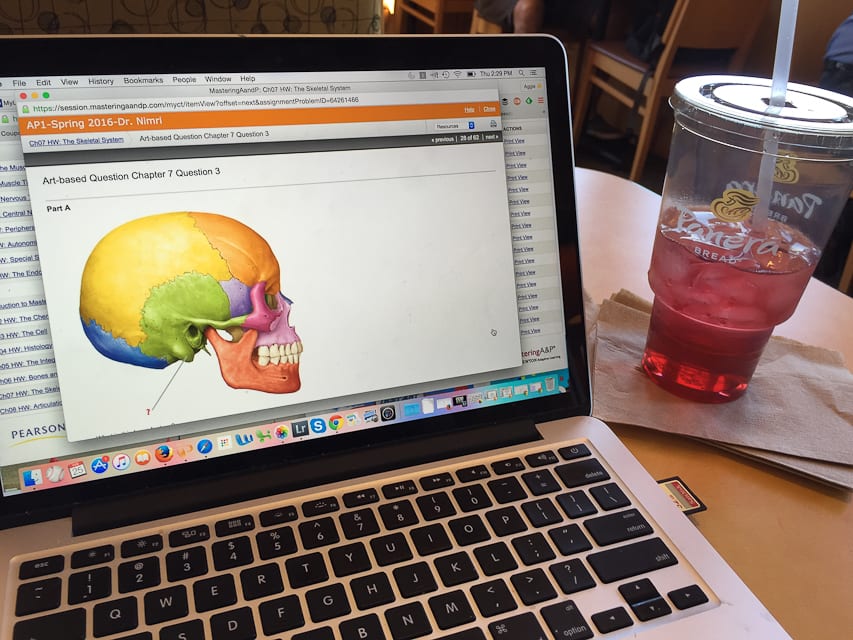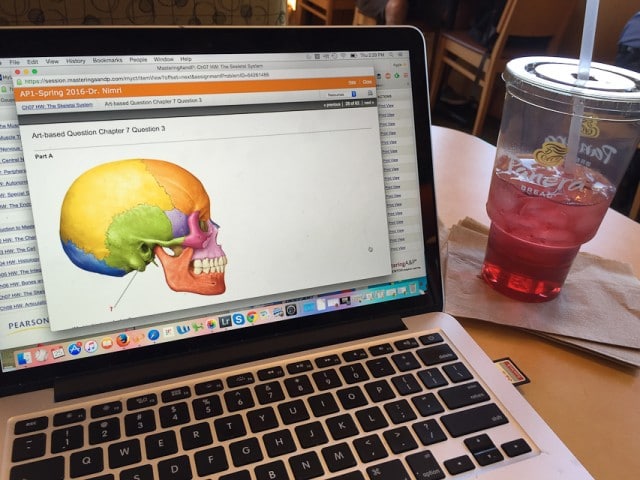 In case you are wondering why I haven't been posting much lately….this. Friends, I'm going to be honest with you, I am struggling with figuring out how much time to put into all the things I love to do. I have pulled back from blogging a bit because I'm trying to find more time to study. I'm also cooking a lot less than usual. So it's been hard to share recipes here, although I do have quite a few photographed and ready I just don't always have the energy to write. I woke up this morning missing my blog, and missing writing. So here I am writing quickly and spontaneously and it feels great, just the way I like it. So I hope you'll be patient with me as I get through the rest of my first semester and try to figure out this whole balance thing (does anyone ever really figure it out??)
Before I leave you, let me share some sunshine on a plate that has caught my eye lately: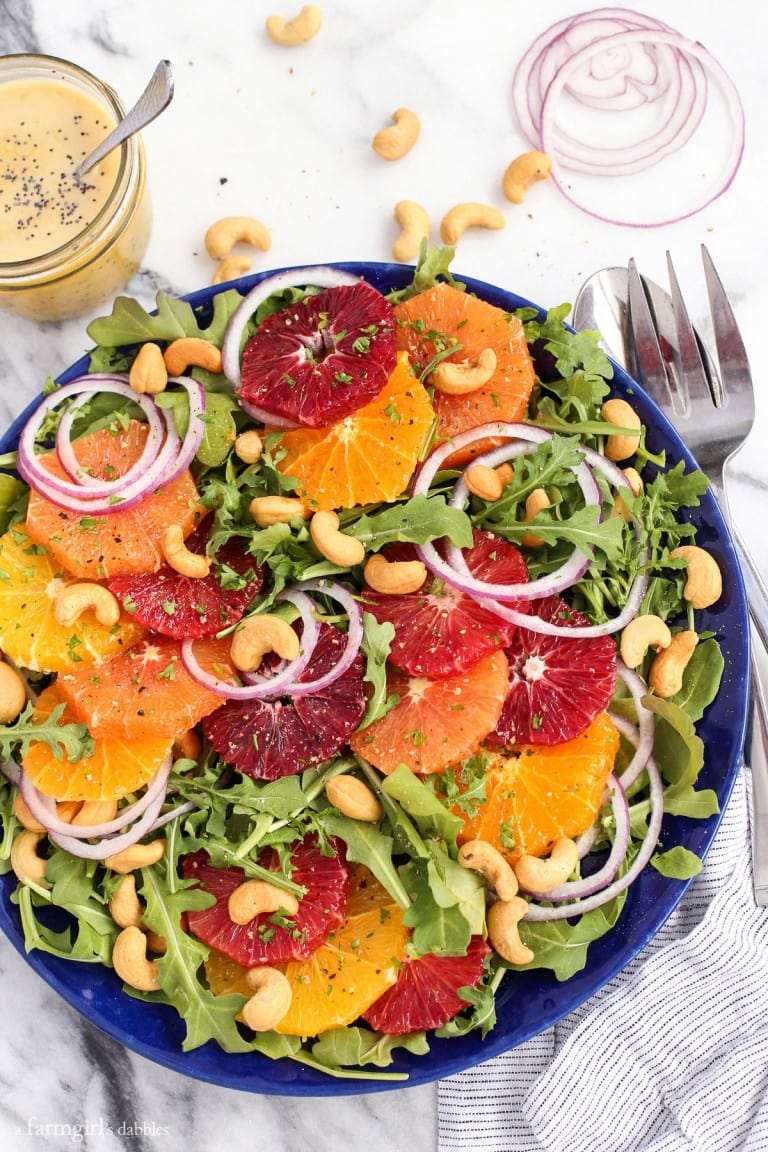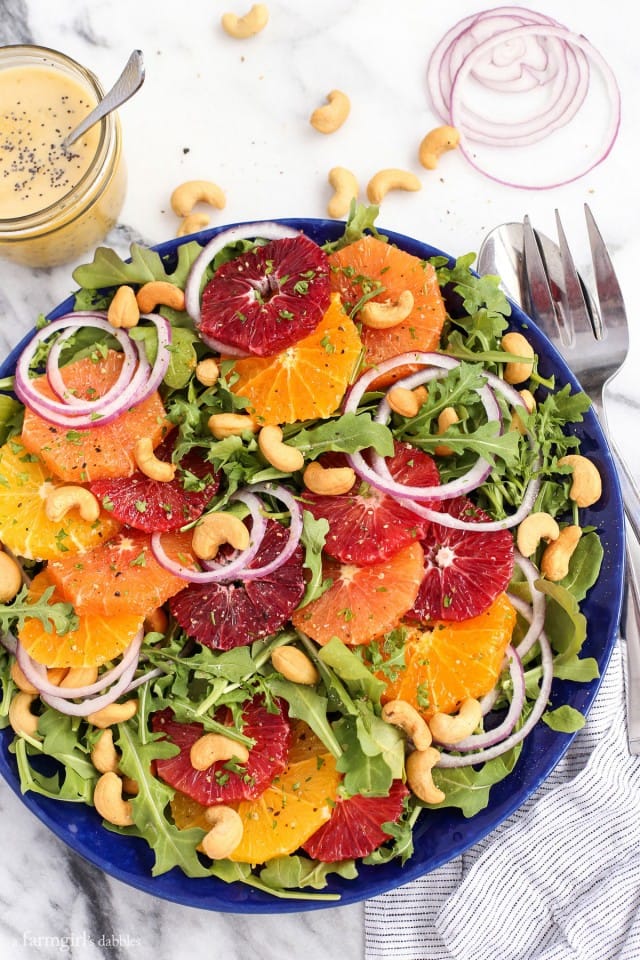 Citrus Salad with Orange Poppyseed Dressing from my friend A Farmgirl Dabbles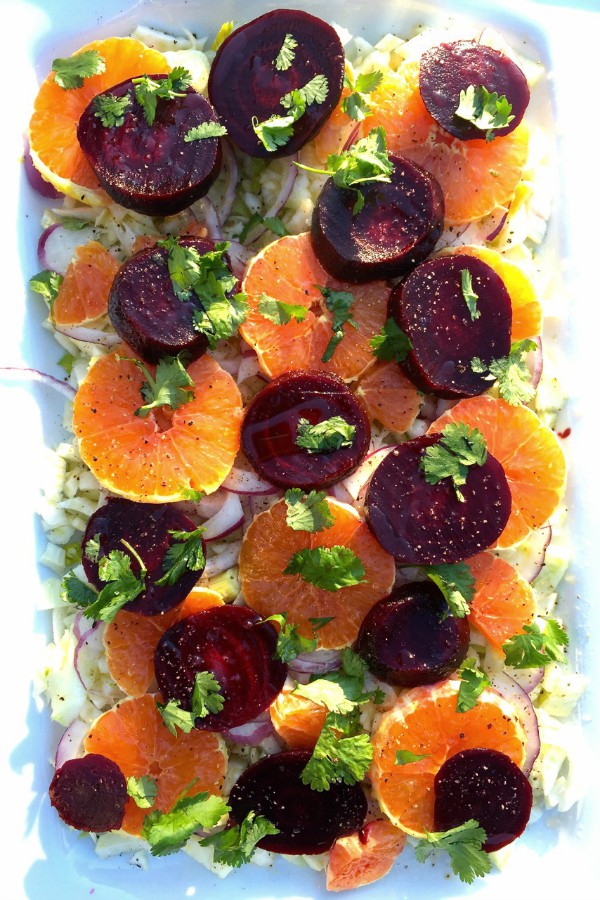 Orange Beet Fennel Salad from my friend Reluctant Entertainer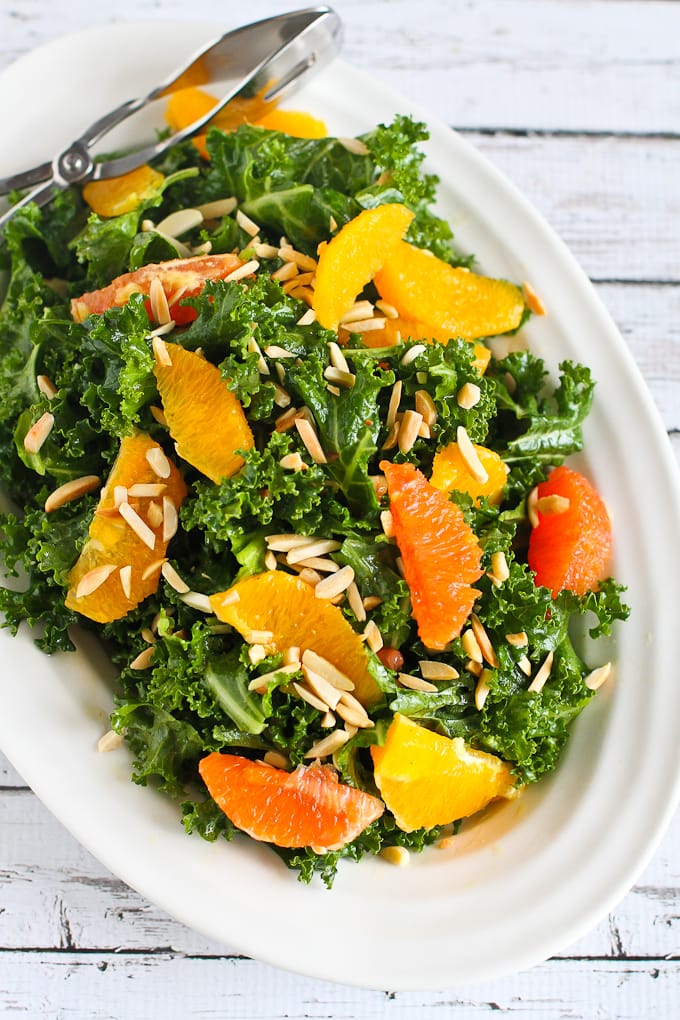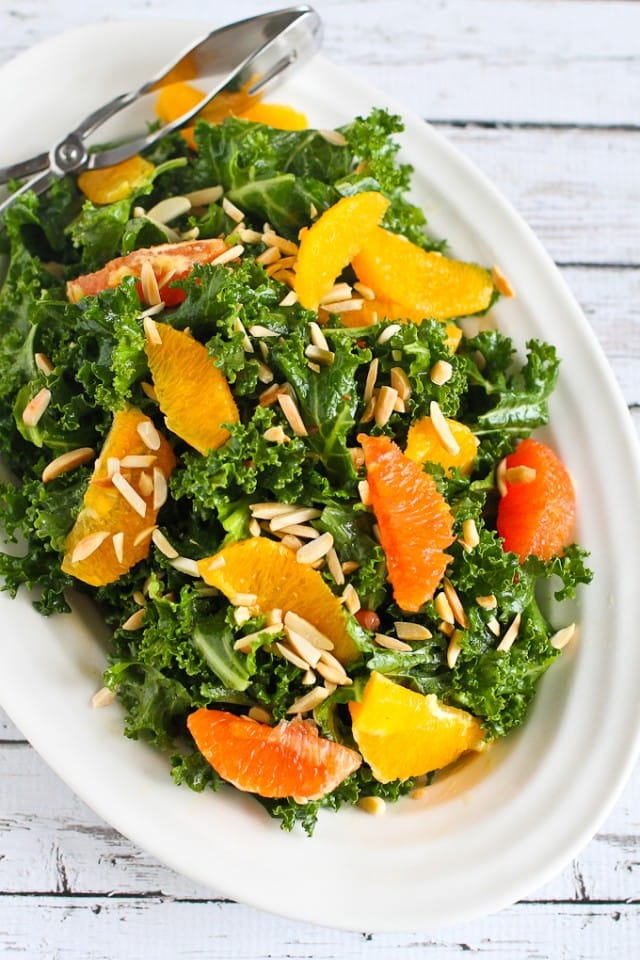 Kale, Toasted Almond and Orange Salad from my friend Cookin' Canuck
Have a GREAT weekend everyone!! xoxo
Are you following me on Instagram, Twitter, Facebook and Pinterest? If you'd like to subscribe to Aggie's Kitchen and have each post delivered straight to your e-mail box, then please add your email here. Happy cooking!
There are affiliate links in this post. I make small earnings through any purchases made through these links. Thank you for supporting Aggie's Kitchen!