Feed Your Soul: Book + $25 Starbucks GC Giveaway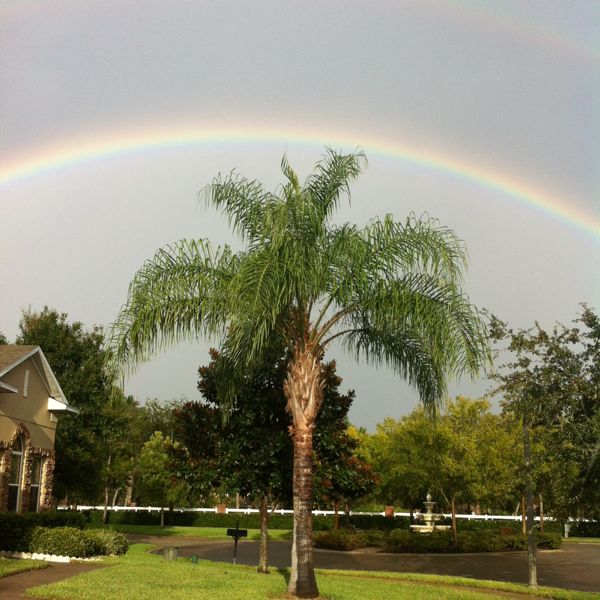 Let's kick off a new week and a new season with a little giveaway!
I am a true believer of living out life in the most positive way possible….which for me includes filling yourself with positive thoughts and daily affirmations as well as surrounding yourself with those that lift you up and truly want the best for you. I am not always a perfect example of living by this philosophy (we all have our days right?) but it is something I strive for and have most definitely reaped the rewards from when I do.
I was recently contacted by a long-time reader, Keri Nola, who I've gotten to know a little better through our Facebook pages (apparently she was introduced to my blog by an old coworker/friend that I personally haven't seen in years – the power of social media can be pretty awesome like that don't you think?). Keri is a licensed mental health counselor in my area and recently published her first book, A Year on Your Path to Growth – which ultimately began from postings to her Facebook page she started for her business in 2010. What I love most about Keri's Path To Growth Facebook page are the uplifting positive message she shares with her readers each day. If you are a follower of her page you'll get a daily dose of great stuff like this: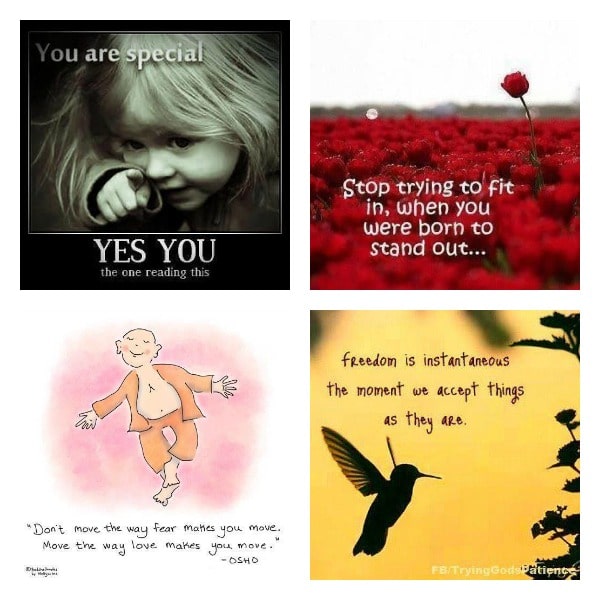 Feel good stuff, wouldn't you agree? I find messages like this are always a welcome break from all the news and sometimes icky stuff that can be found floating around the internet via news and social media. Keri's book is based on the same messages, but goes a little deeper. The book is set up in themed chapters, but also in a way that reads like a daily calendar. As I began reading it, I immediately felt like I was being hugged by a friend. A lot of food for thought packed in these pages that I think all of you will find inspiring.
I thought it would be fun to introduce Keri and her book to all of you and in the spirit of kicking off a new week and a new season on a positive note I am hosting a giveaway for a signed copy of her book along with some pretty "Good Morning" sticky notes and a $25 gift card to Starbucks (because I love and appreciate you all so much and know most of you are craving Pumpkin Spice Lattes right now!!) 😉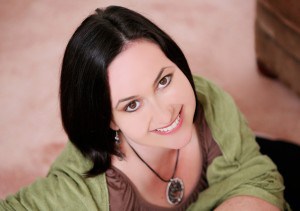 A little more about Keri Nola and her book, A Year on Your Path to Growth:
1 – What inspired you to write your book?

While I always anticipated that writing a book would be a part of my career, the catalyst for beginning to take pen to paper was my intention of finding peace in my own life after the tragic death of a dear friend. As I began my journey of grieving, I found myself searching for answers to questions about my life's purpose and how to make meaning of such pain and it was in this struggle and healing that I found the courage to share my words with the world. The book evolved over time from daily doses of inspiration that I needed to hear and was writing and posting on Facebook over the course of several years and then decided to transform into this book.  While the book isn't specifically about grief, it offers people ways to embrace living from a perspective of wholeheartedness, love, and joy while also learning how to face the pain that is part of the human journey.

2 – What has surprised you most about the book writing process?

Definitely the intense personal growth that it has stirred at each phase of the process—from moving through the self doubts and fear before  deciding to publish it, to experiencing heart palpitations and nausea the day I sent the final manuscript to my publisher, to crying when I held the first copy in my hands, to learning how to accept compliments and gratitude when people tell me how it's impacting their journey of self discovery—wow, it's been an emotional roller coaster! And yet I wouldn't change it for the world because it has been one of my greatest growth opportunities so far and I am infinitely grateful.

3 – How do you like to "feed your soul"?

Oooohhh, love this question! I feed my soul in so many ways–spending time in meaningful, authentic conversation and relationships, journaling, yoga, music, painting, cooking, and spending time with my niece and nephew just to name a few:)

4 – For fun, what's your favorite type of meal to cook? Any favorite recipe you'd like to share?

I love cooking a meal that I'm excited to eat!  For me, when I'm taking gentle care of myself, meals are such a mindful process of tuning into my body and discovering what will nourish me most.  I love cooking meals with fresh, colorful ingredients with a variety of flavors and textures.  I generally use others recipes and then put a little spin on them so I get to use my creativity and ingredients that resonate with my mind, body, and spirit.  One of my favorite recipes is Aggie's Lemon Pepper Chicken with Artichokes, Mushrooms and Asparagus. Although I substitute organic baby spinach instead of asparagus and use Rice Flour to make it gluten free.
(Thank you Keri!!) 🙂
Keri got me thinking about ways I like to feed my soul too. For me, it can be as simple as sitting out in the backyard completely unplugged and watching my kids run and play, to spending a Sunday afternoon after church cooking a good meal for my family and/or friends.
8 Ways I Feed My Soul:
Cook good, healthy food for someone else.
Spend time outdoors and near the water.
Go to church.
Unplug (for the afternoon, a day, a few days…).
Reading a good book.
Do something fun and spontaneous with my family.
Drop in for a yoga class at my gym.
Connect with people, friends and family face-to-face (as opposed to through social media)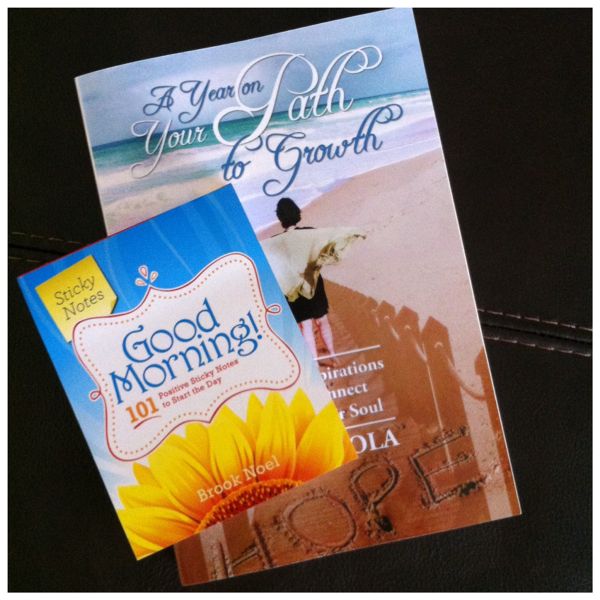 (Starbucks gift card not pictured, but included in giveaway)
Giveaway Details:
One lucky reader will receive:
A signed copy of A Year on Your Path to Growth by Keri Nola
Pack of inspirational Good Morning sticky notes
$25 gift card to Starbucks
Starts today, Monday, September 24  and ends Thursday, September 27 at 12 noon (EST)
(Sorry, giveaway open to US readers only. Winner will be chosen randomly using Pick Giveaway Winner plugin application – winner will be notified by email and have 48 hours to claim prize or another winner will be selected.)
To enter into the giveaway:
Leave a comment on this post telling me your favorite way to "feed your soul".
Additional Entries can be earned by:
(leave a separate comment after you complete each item, each comment will count as an entry)
1. "Like" Path To Growth on Facebook (if you are already a fan, leave a comment letting me know to count as an entry)
2. "Like" Aggie's Kitchen on Facebook. (if you are already a fan, leave a comment letting me know to count as an entry)
3. Follow @PathToGrowth on Twitter (if you already follow, leave a comment letting me know to count as an entry)
4. Follow @AggiesKitchen on Twitter (if you already follow, leave a comment letting me know to count as an entry)
5. Share about giveaway on Facebook with link to this post.
6. Tweet about giveaway: "I want to win a Starbucks gift card & book from @pathtogrowth & @aggieskitchen http://su.pr/4ThIgK #giveaway"
7. Subscribe to Aggie's Kitchen RSS feed.
Connect with Keri Nola through her website, Facebook, or Twitter. You can purchase her book here.
Disclaimer: I have received a copy of this book for review. A copy of this book is being provided to the winner by the author. I am providing the items for the rest of the giveaway.
Are you following me on Instagram, Twitter, Facebook and Pinterest? If you'd like to subscribe to Aggie's Kitchen and have each post delivered straight to your e-mail box, then please add your email here. Happy cooking!
There are affiliate links in this post. I make small earnings through any purchases made through these links. Thank you for supporting Aggie's Kitchen!