Epcot's International Festival Of The Arts 2018
A day spent exploring the art and exhibits at the second annual Epcot International Festival of the Arts. Festival runs from January 12 to February 19.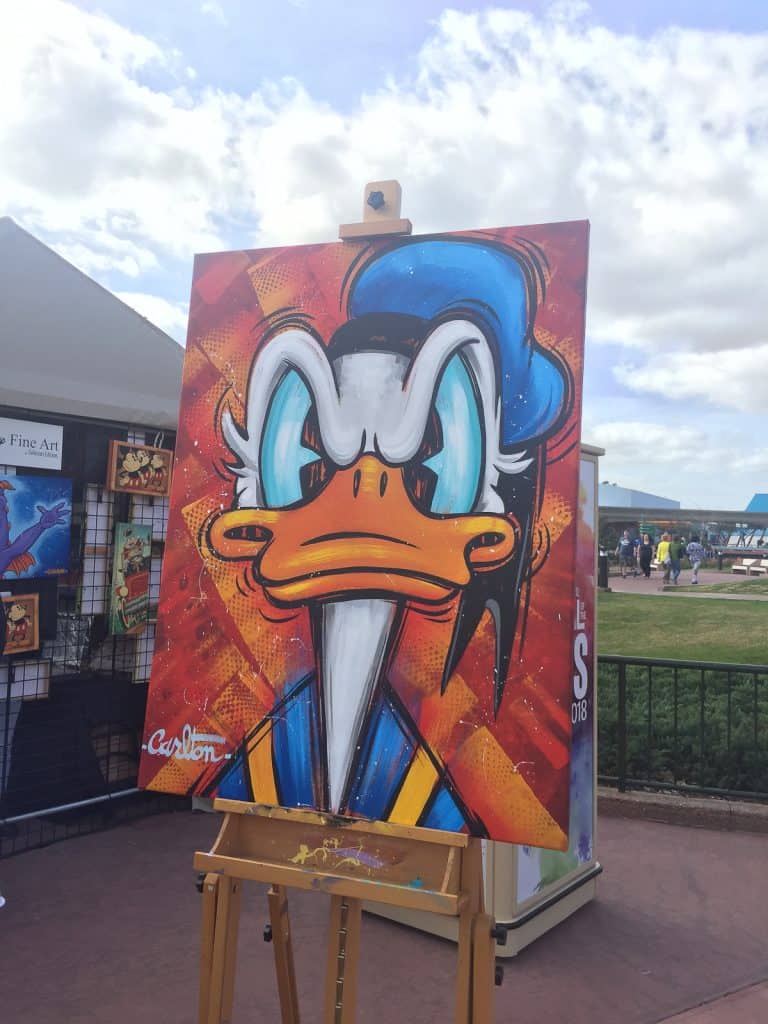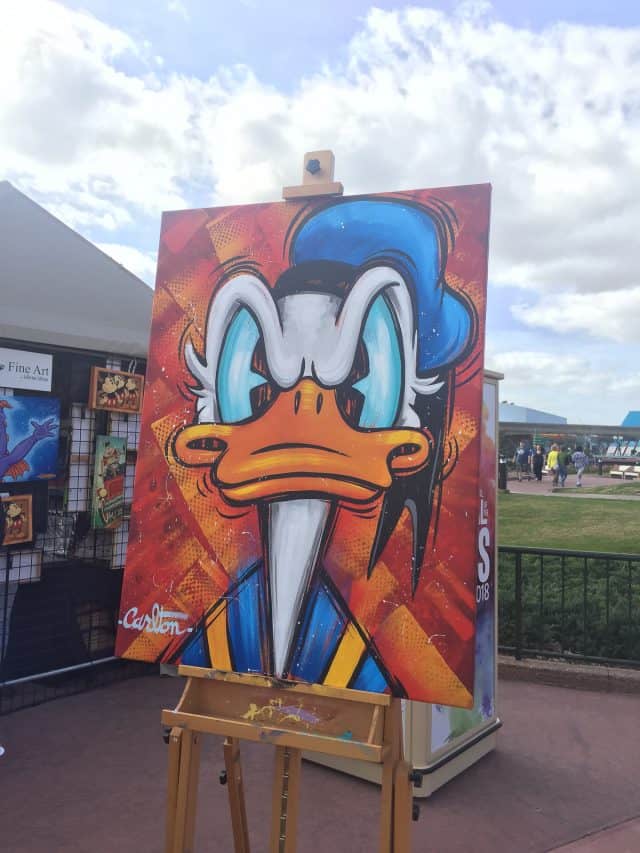 One of the huge perks of living in the Orlando area is having access to the Disney parks. A few years ago my husband surprised me with annual passes for our anniversary and it was honestly one of the best gifts of my life – he knows me well. It's been hard not to renew our passes, especially with all the constant new and fun events Disney keeps adding to their parks.
Epcot is my favorite of the Disney parks, I never get tired of it – there is so much to experience! We love visiting when Food and Wine Festival is happening in the fall but my absolute favorite is the Flower and Garden Festival which is just around the corner. The International Festival of the Arts event is fairly new, this is the second year and I was super impressed and am hoping to go back before it ends February 19 to see more.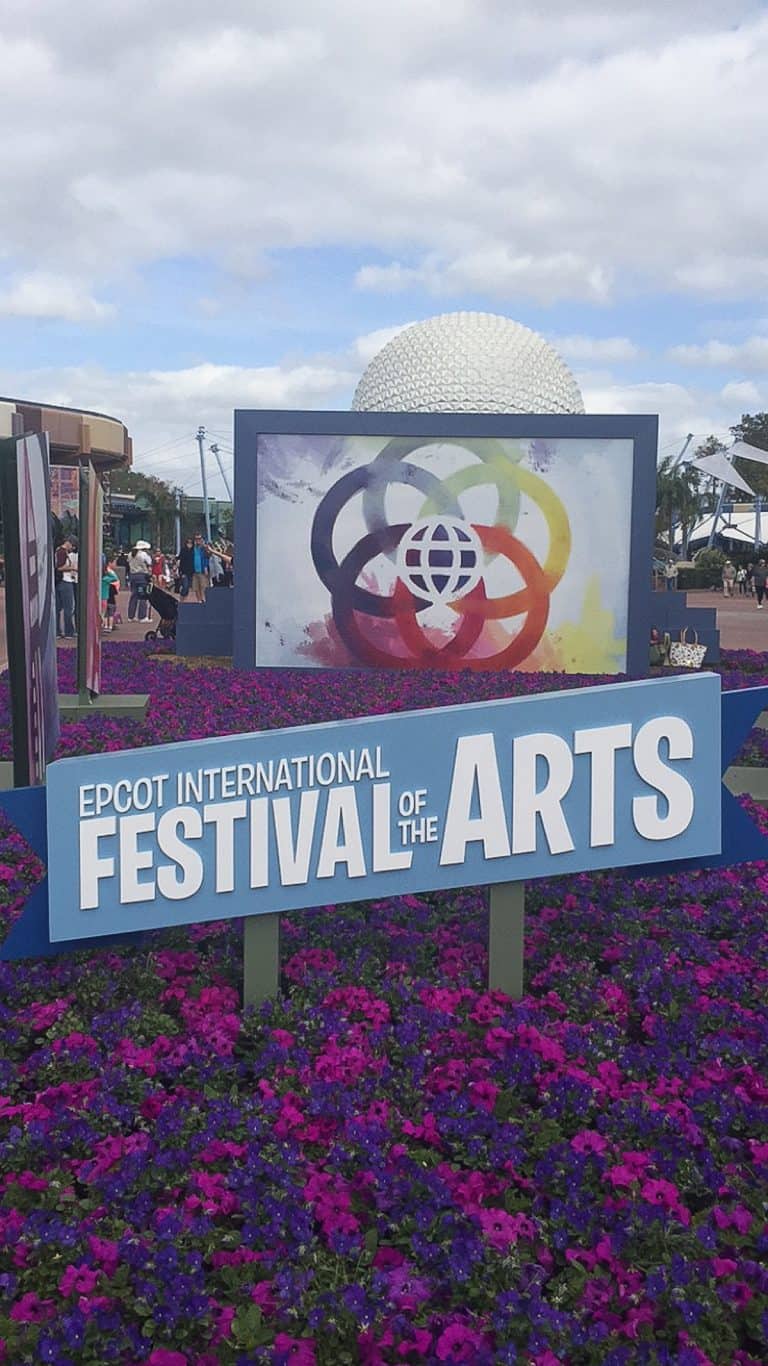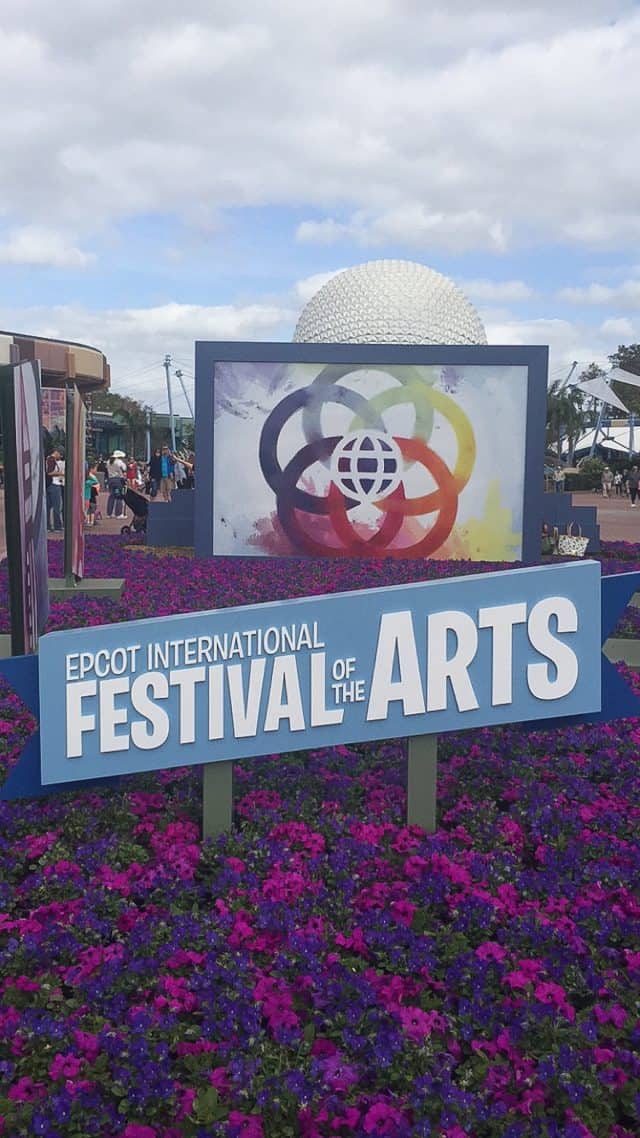 I spent a few hours there last week with my youngest and we had so much fun exploring.
There were tents and kiosks set up throughout the park with featured art from some of the shops at Disney Springs, but also local artists! I was surprised and excited when I realized I was actually talking with the artist himself at one of the tents – so cool.
Some of the art we loved: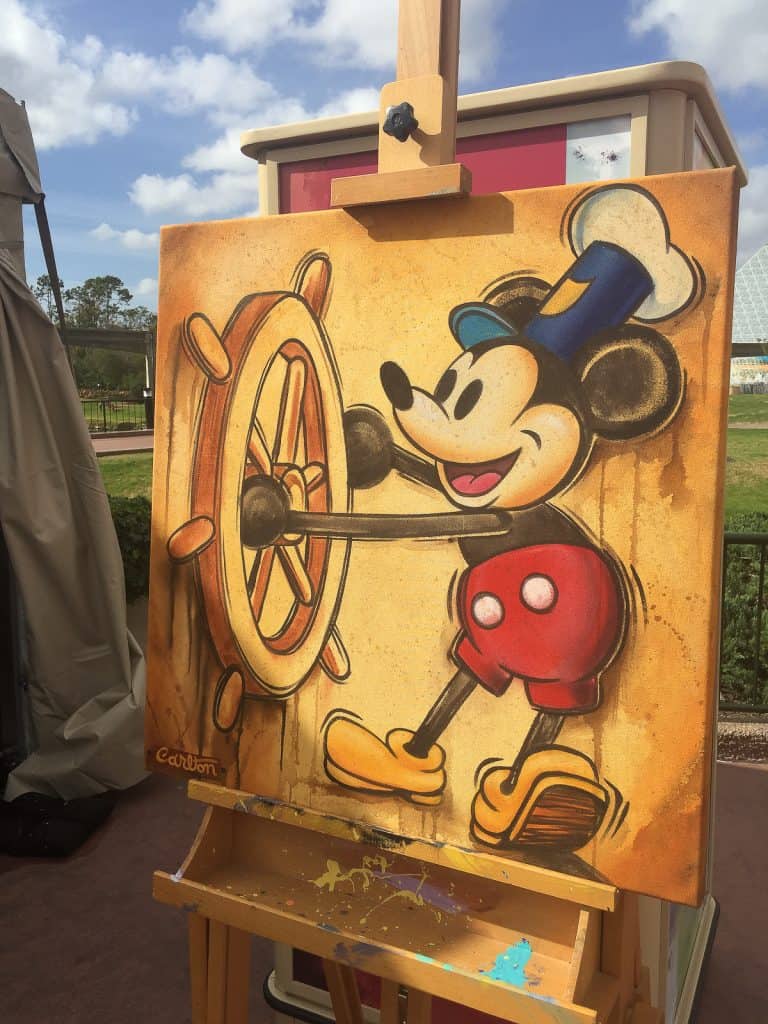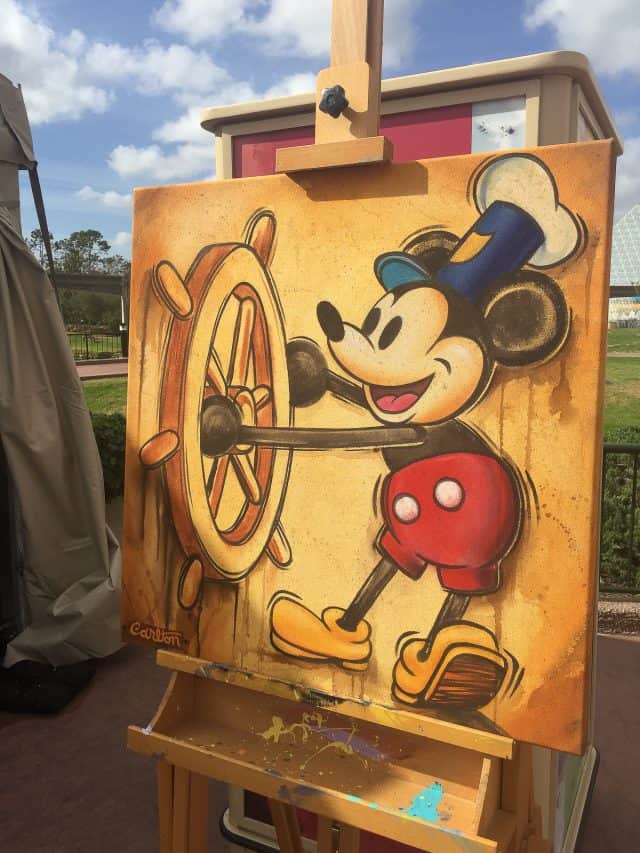 Trevor Carlton
(I learned that this well-known Disney artist is not only recognized by his beautiful work, but by his painting of Disney characters in a matter of minutes set to music – he performs during the festival on the Fountain View Stage in Future World at 10:35 am and 3:10 pm each day)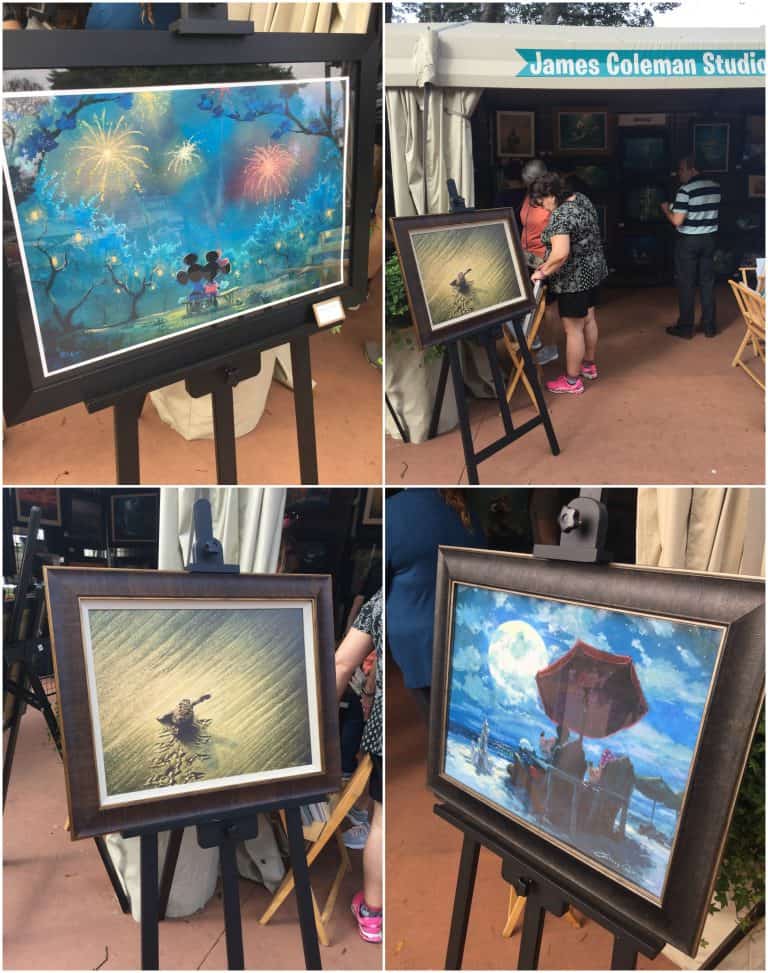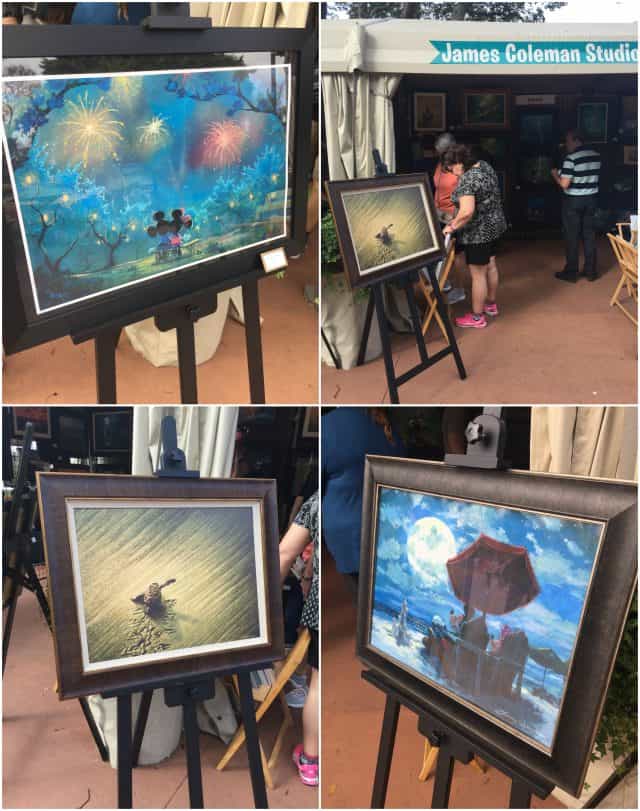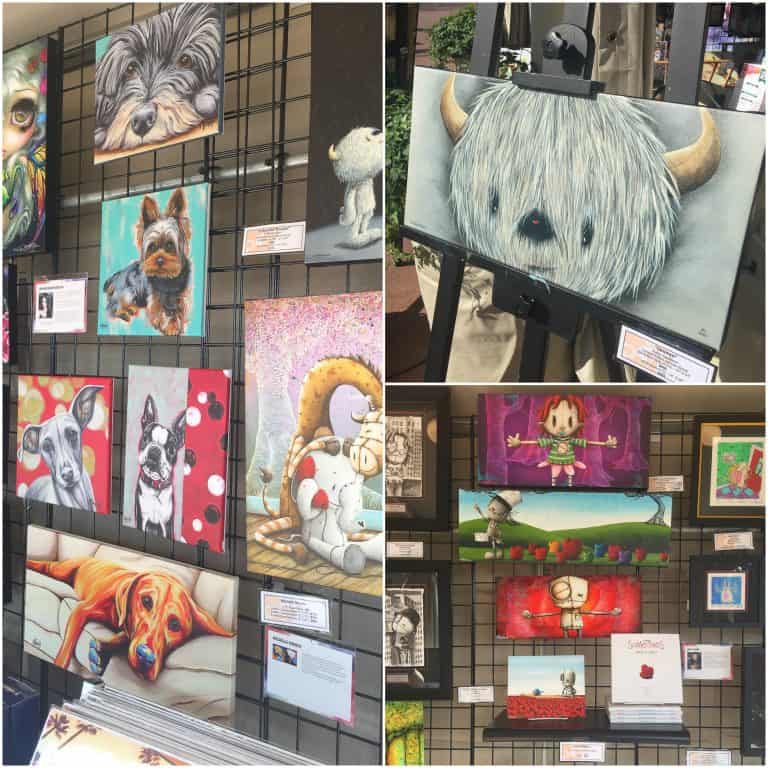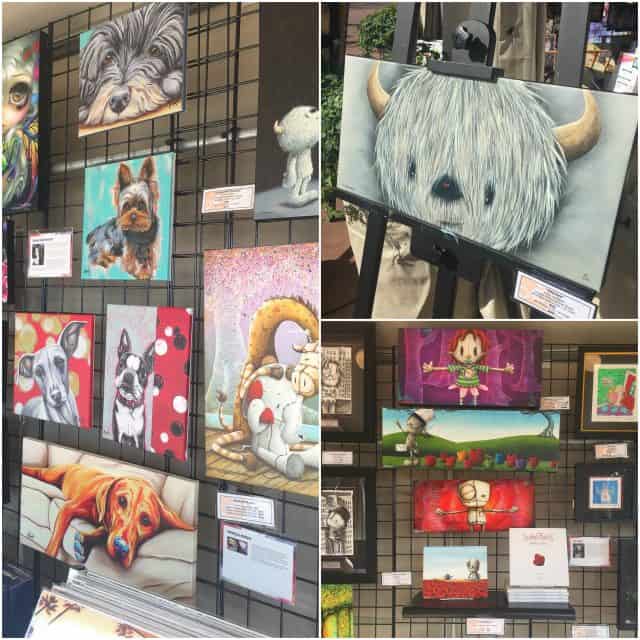 Pop Gallery (located at Disney Springs)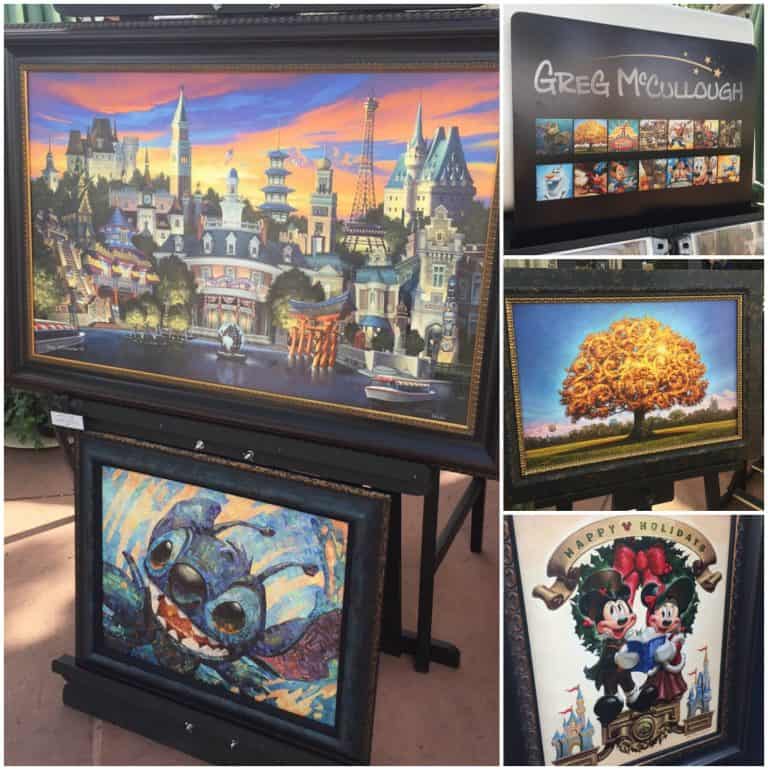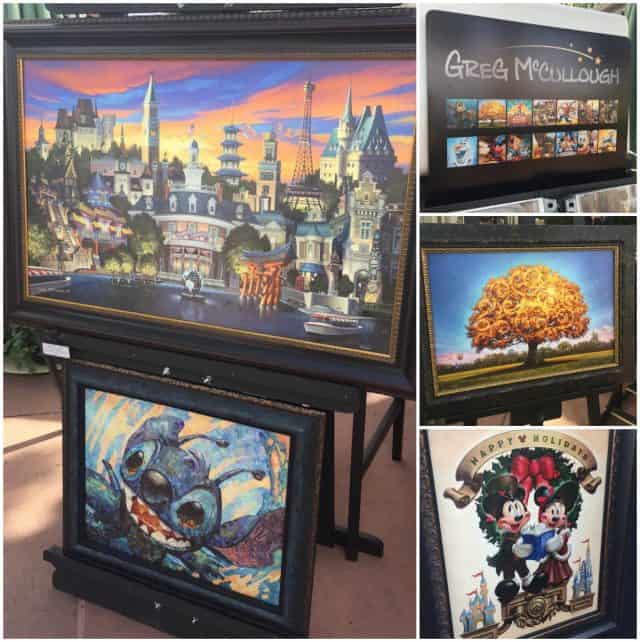 (he was there in person selling his art, which is the only way he sells it he told me)
In the photo on the left above, the top print is the official festival poster – a tribute to the Epcot's 35th Anniversary. If you look at it closely, you'll see he included 13 countries from the World Showcase and the best part – 35 Hidden Mickeys, among other little character gems he hid throughout. So fun, right?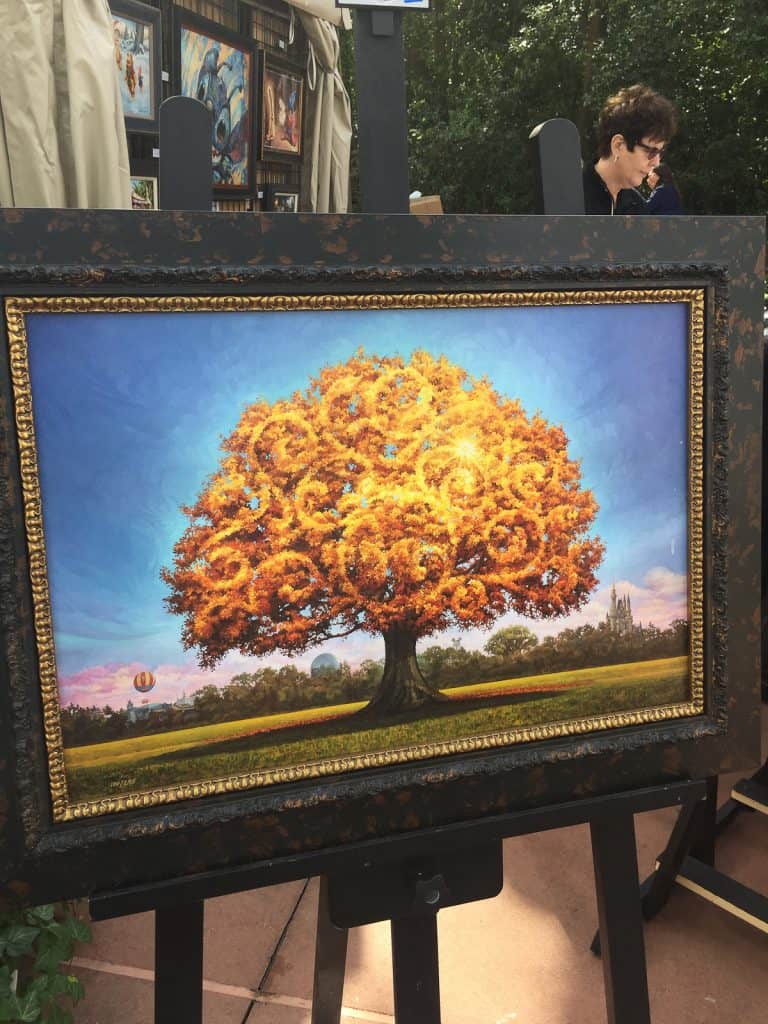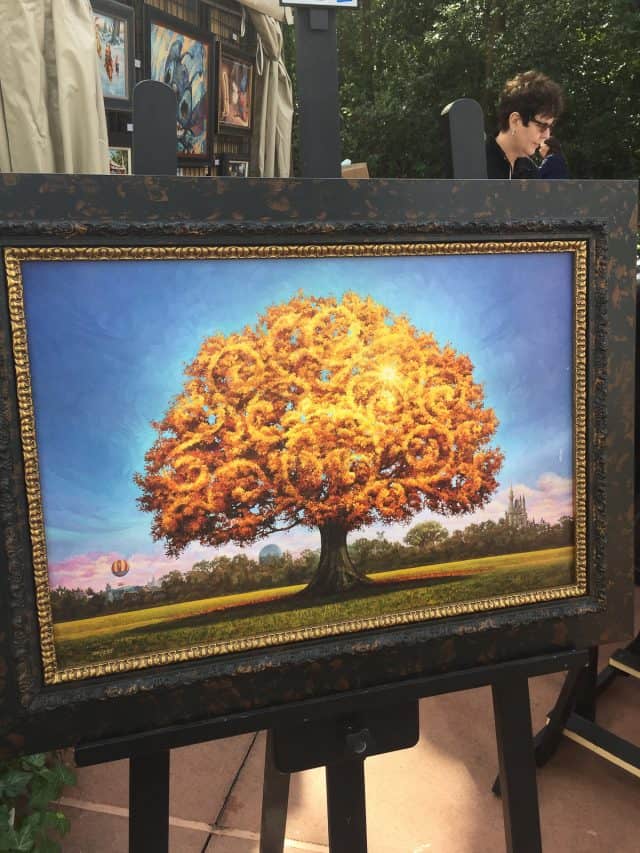 This was one of my favorites of the day…can you spot the Hidden Mickey?
In addition to the art featured around the parks, there were plenty of interactive workshops, exhibits and experiences. I spotted Chalk Art in the festival guide and was so pleased to see this section set up for kids! It's a great place to take a little break from walking (if you're a parent, it's a great time for a beverage break if you know what I mean!).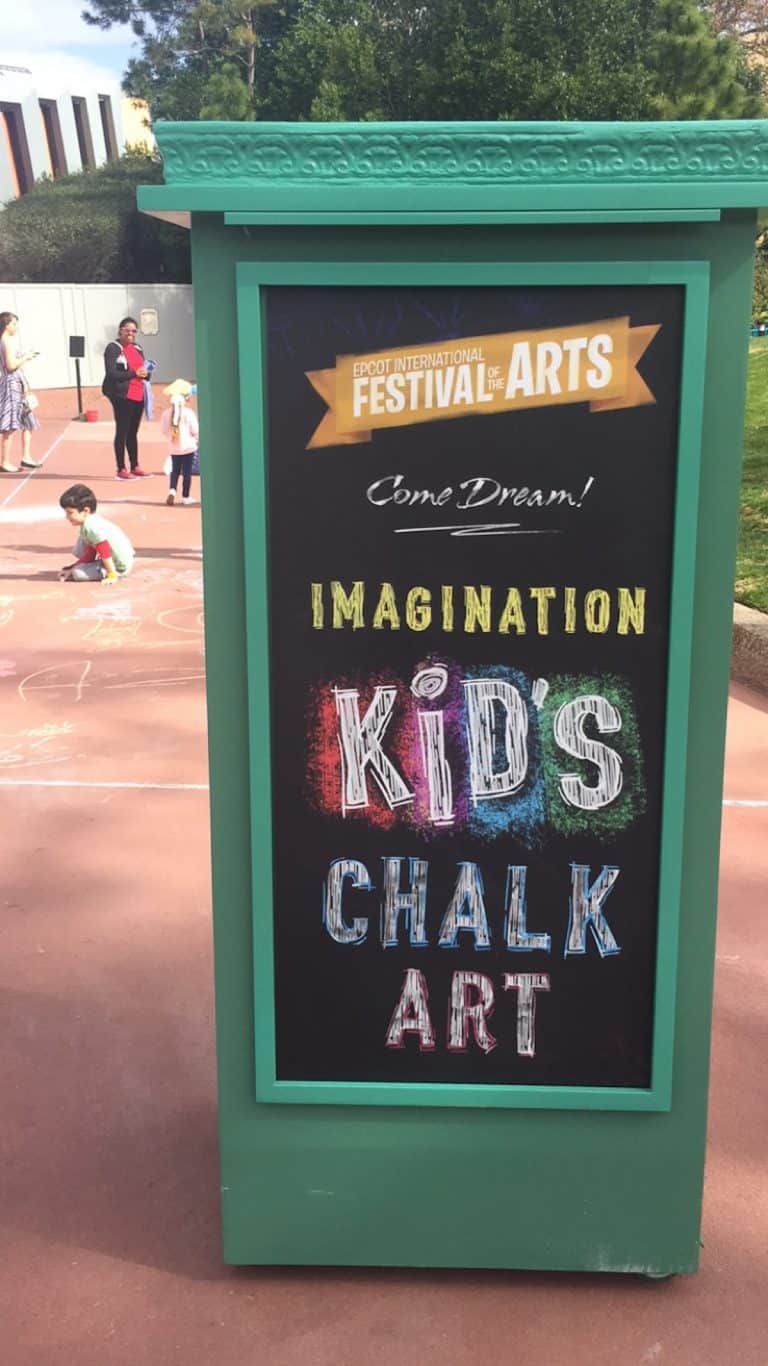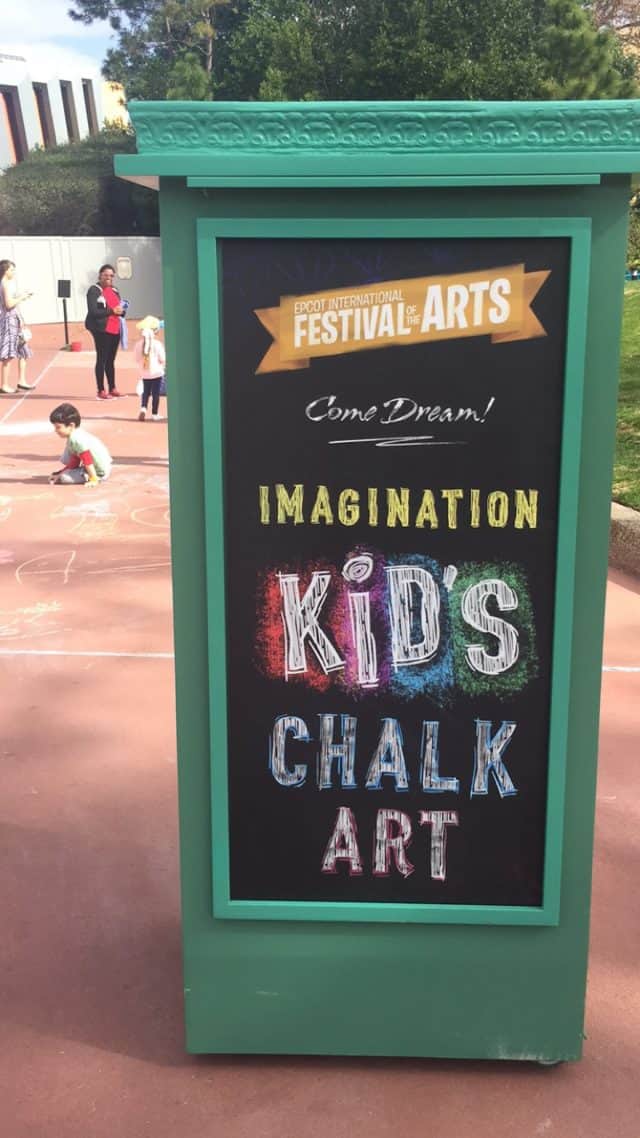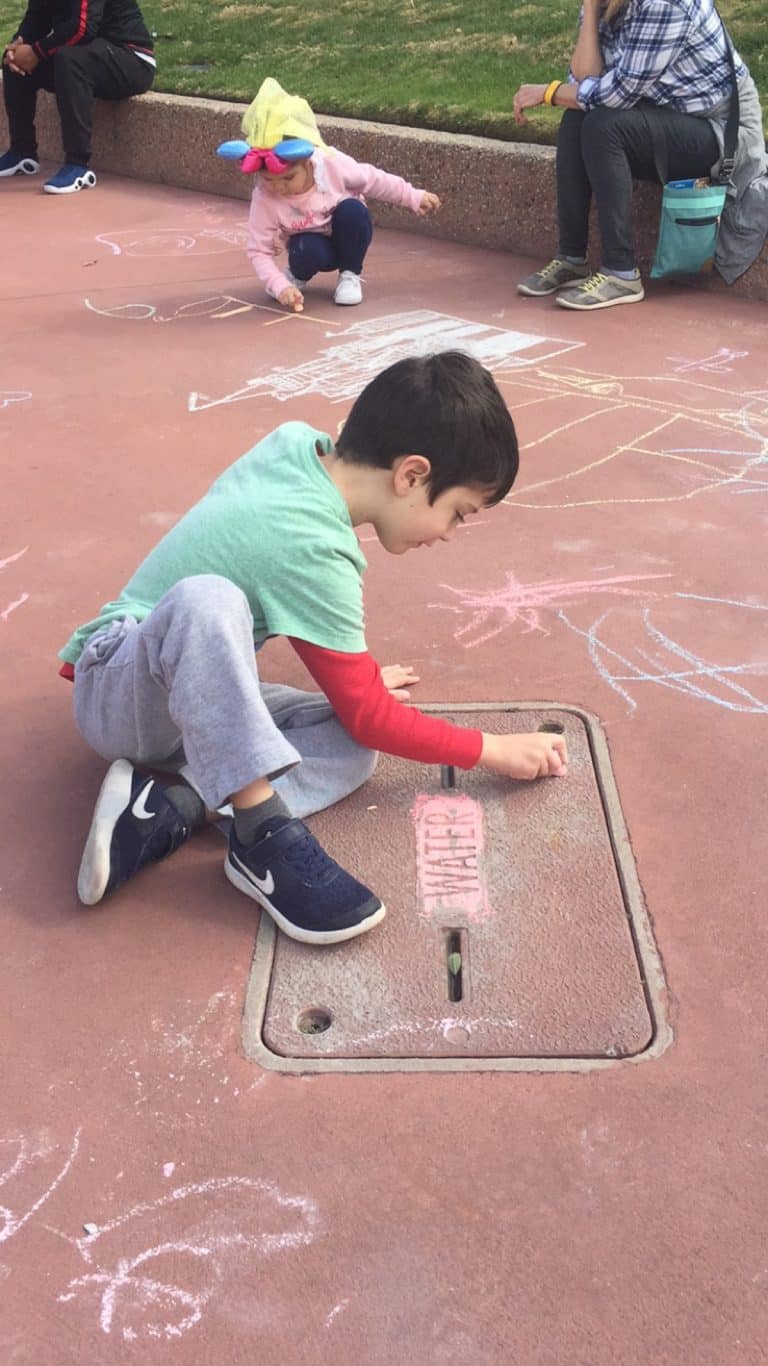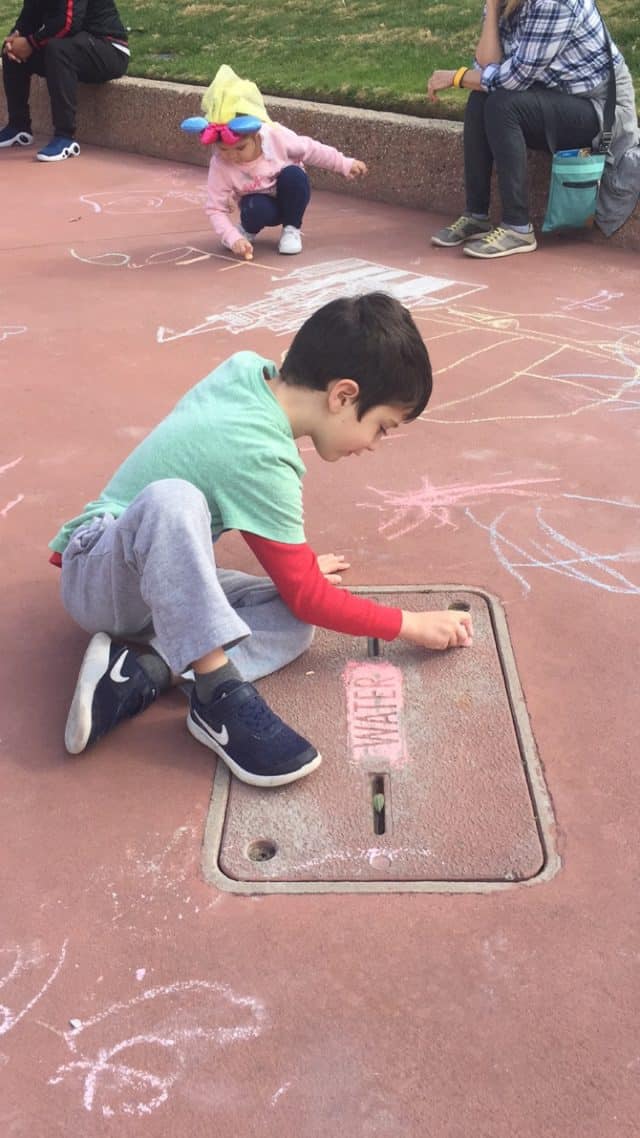 Chalk Art isn't just for kids…so much talent. I was mesmerized!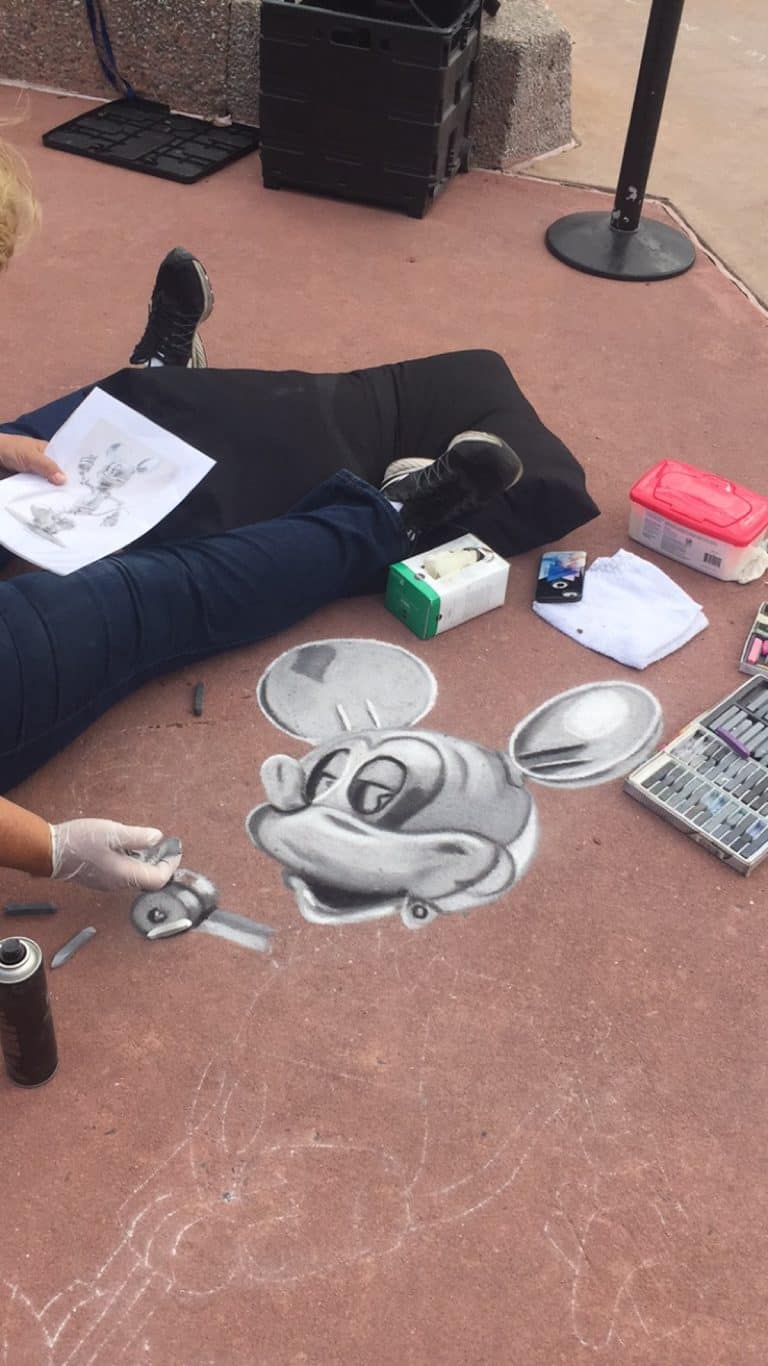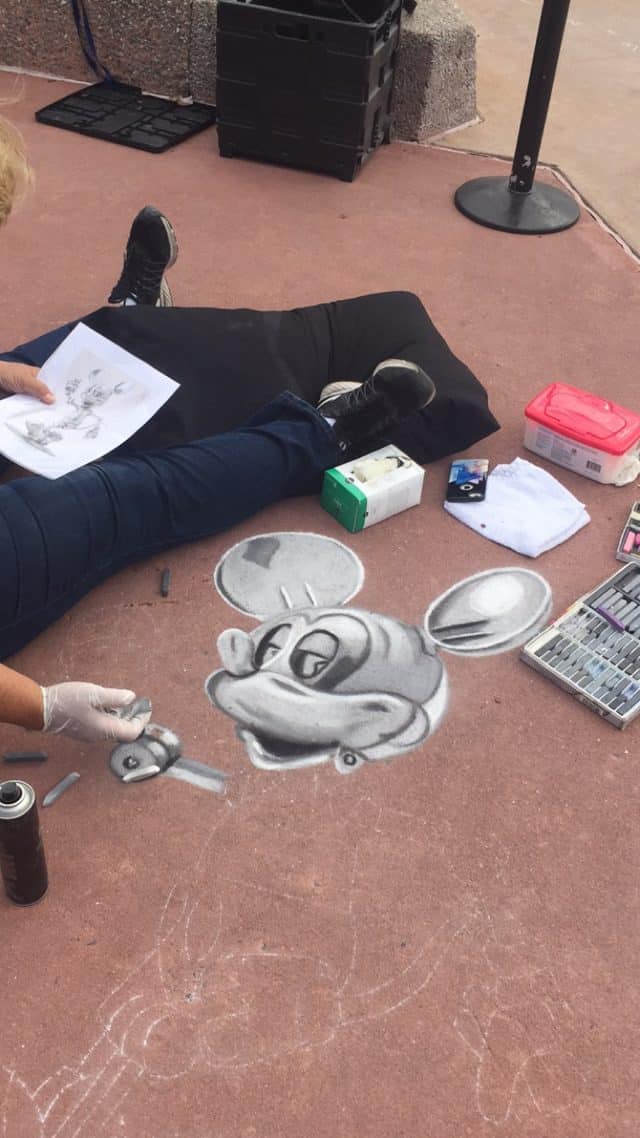 Fun with Living Statues…this one kept messing with my hair when I wasn't looking.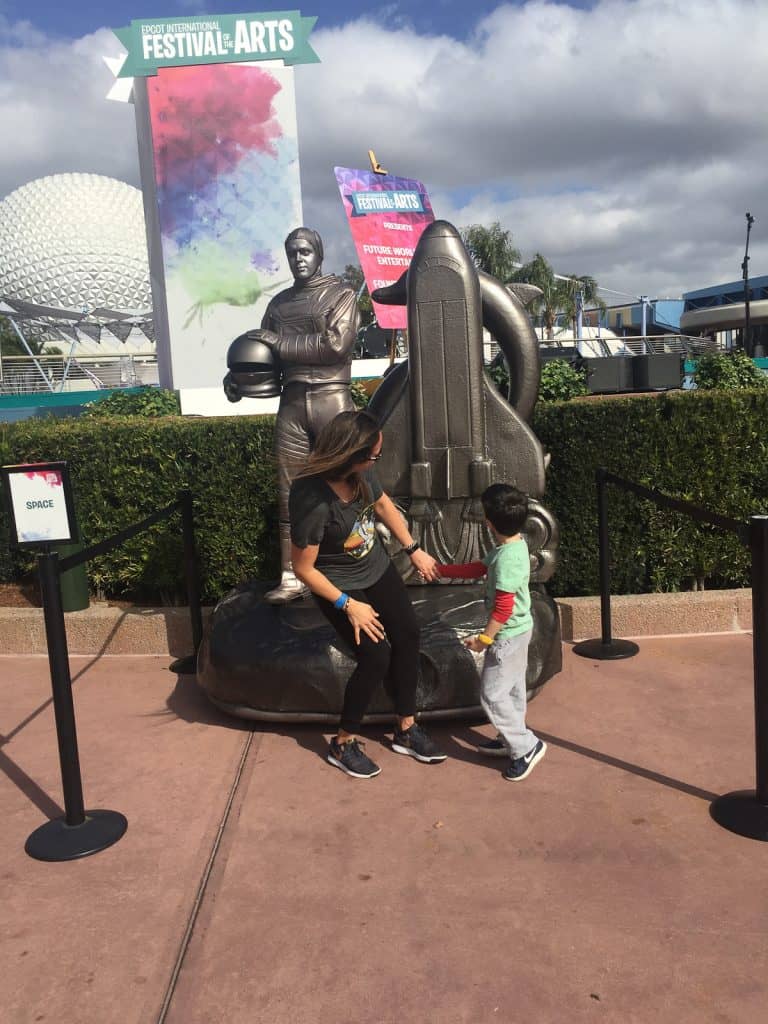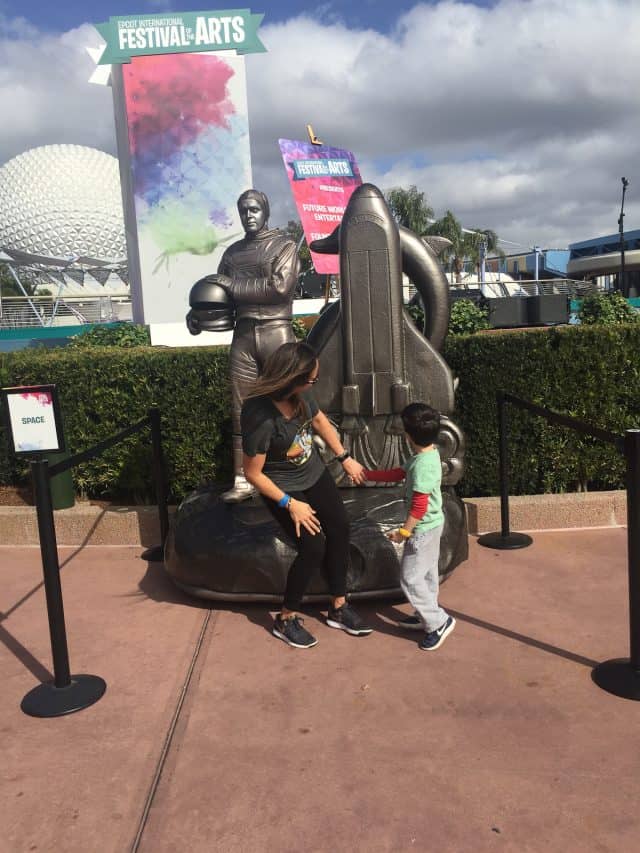 And of course there was food…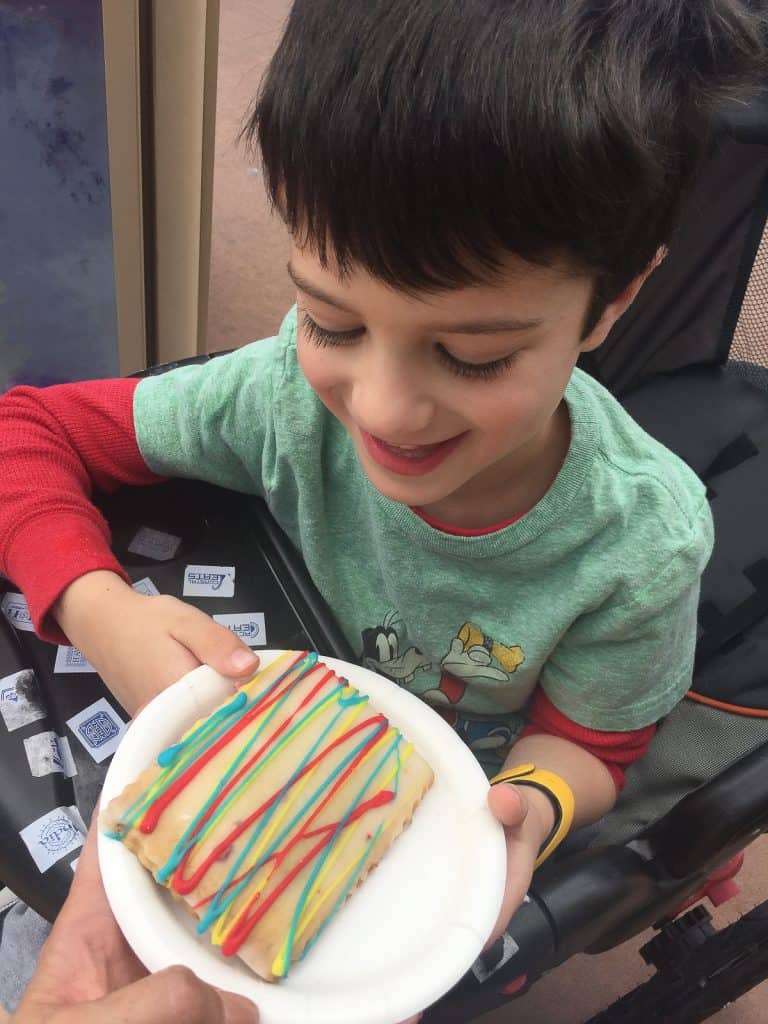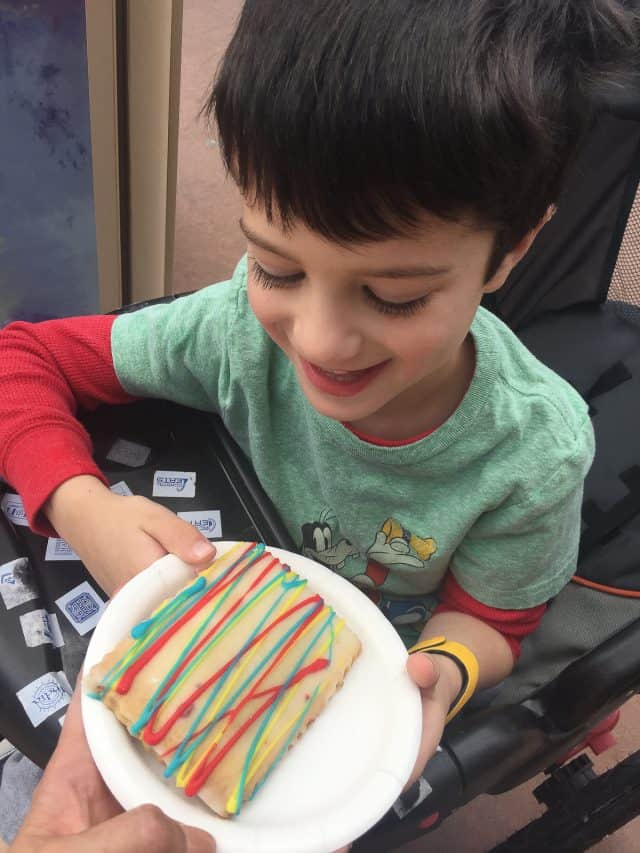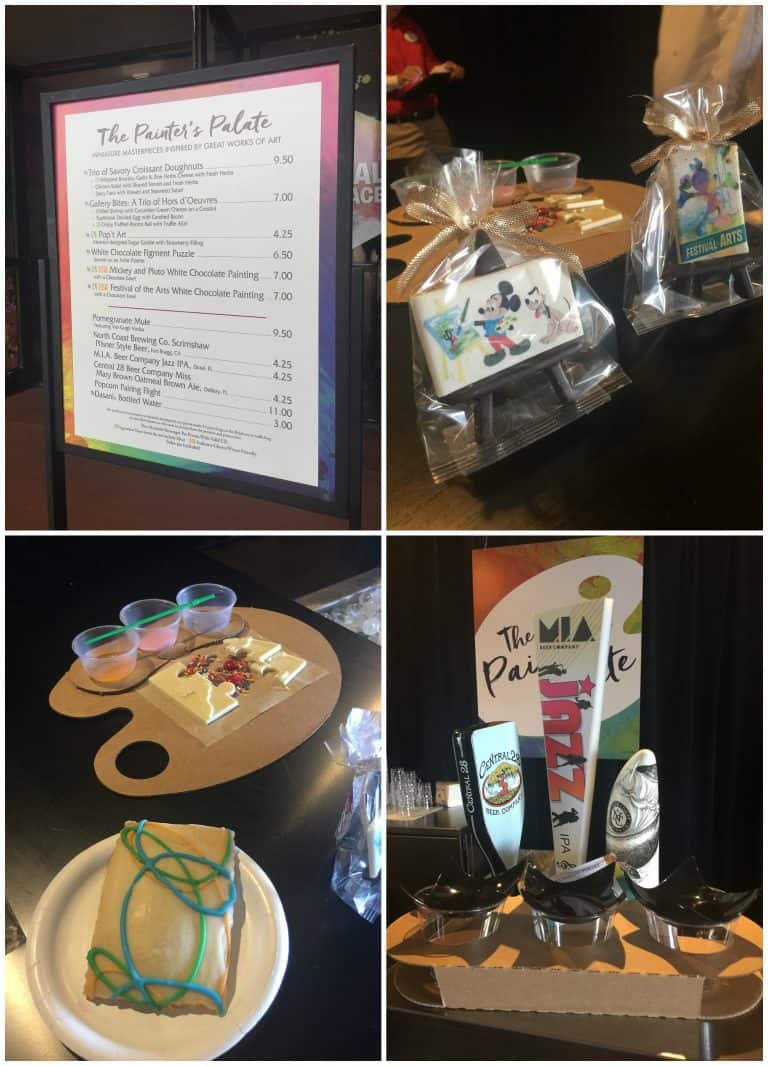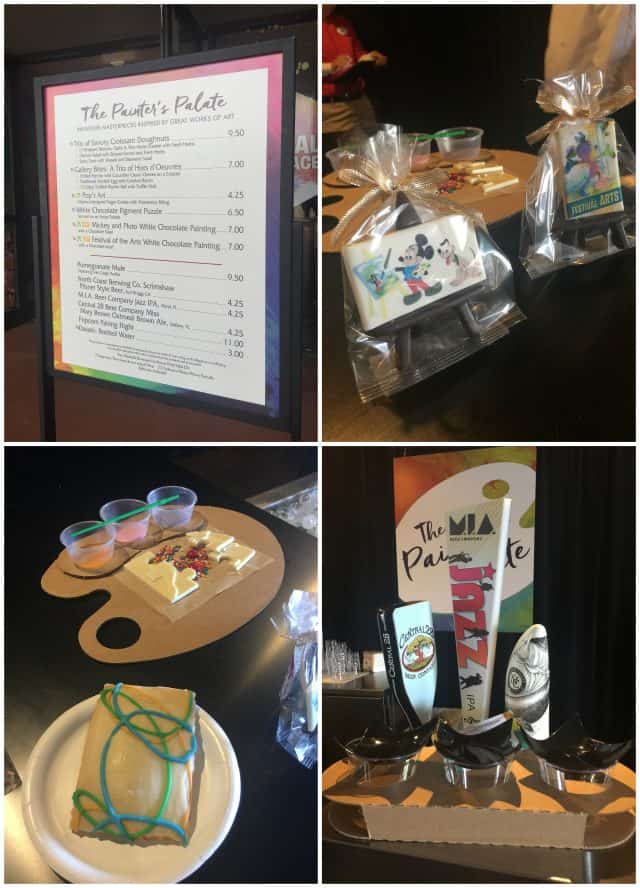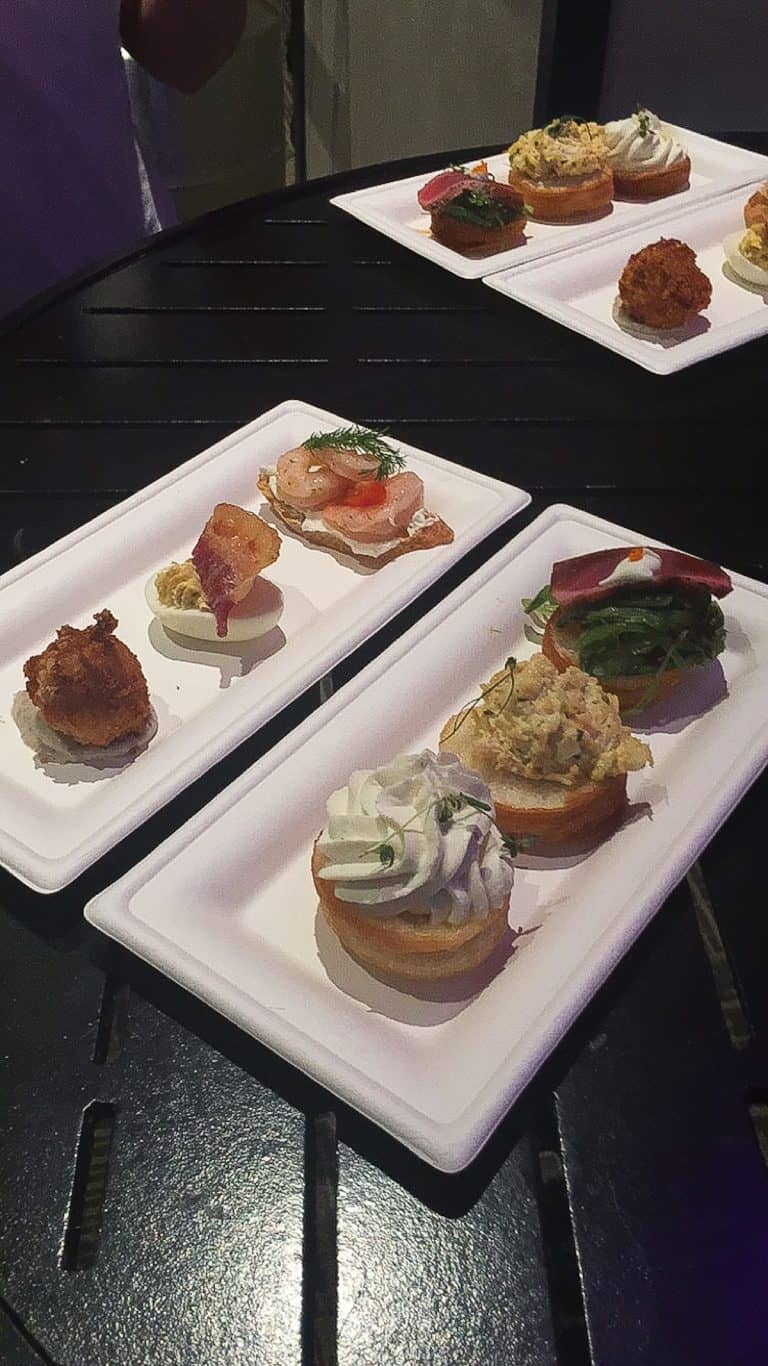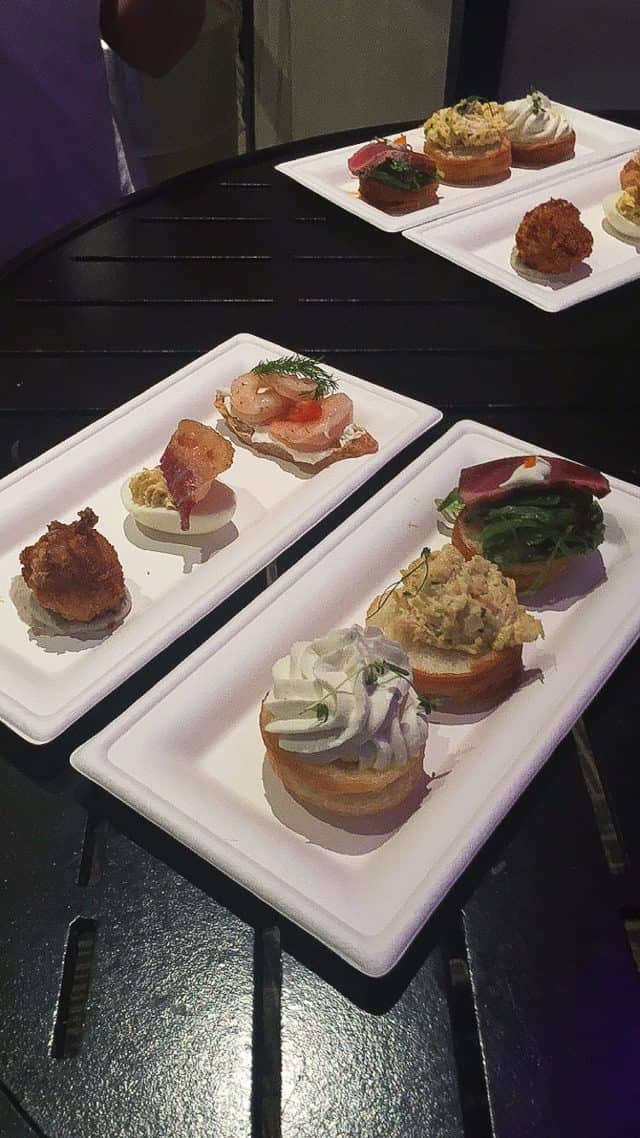 I did not get the chance to sample the food on this day, but it gives me another reason to come back. 🙂
More fun around the park with my little man…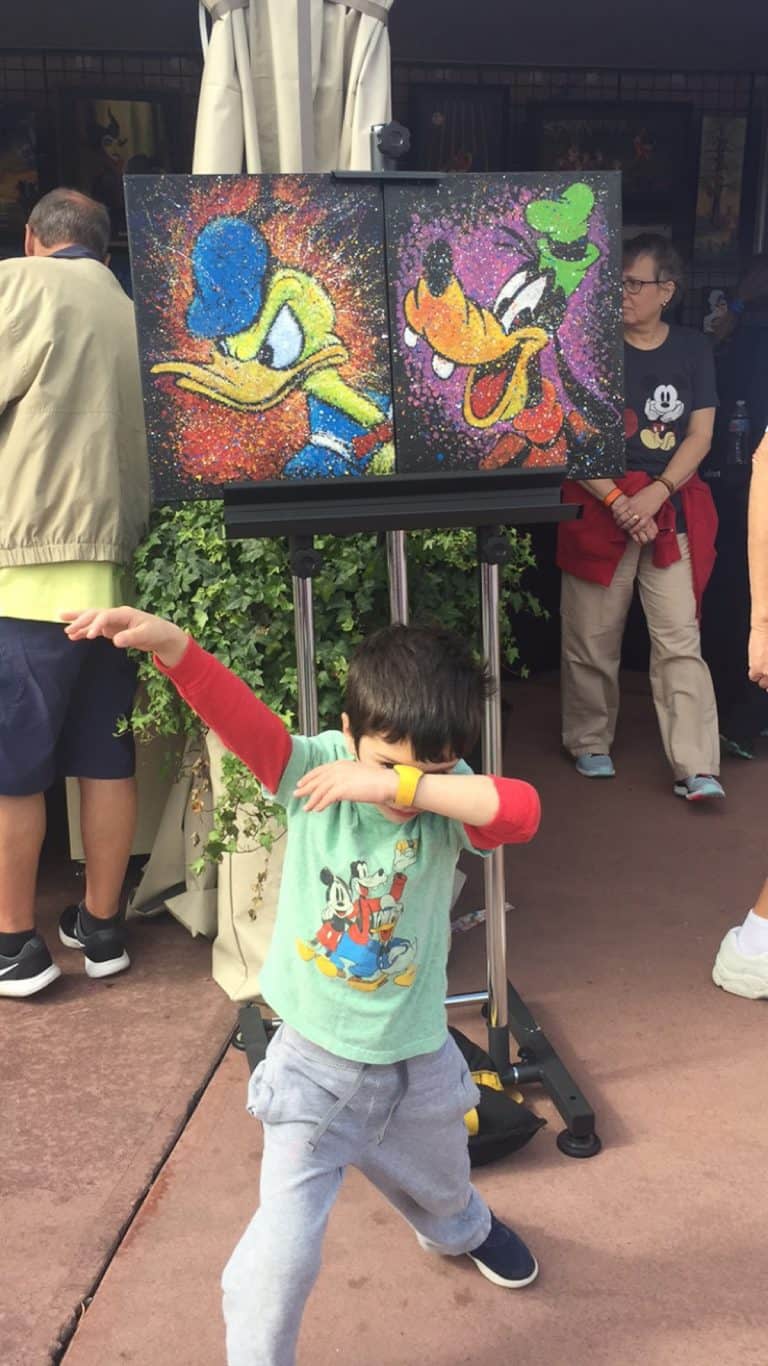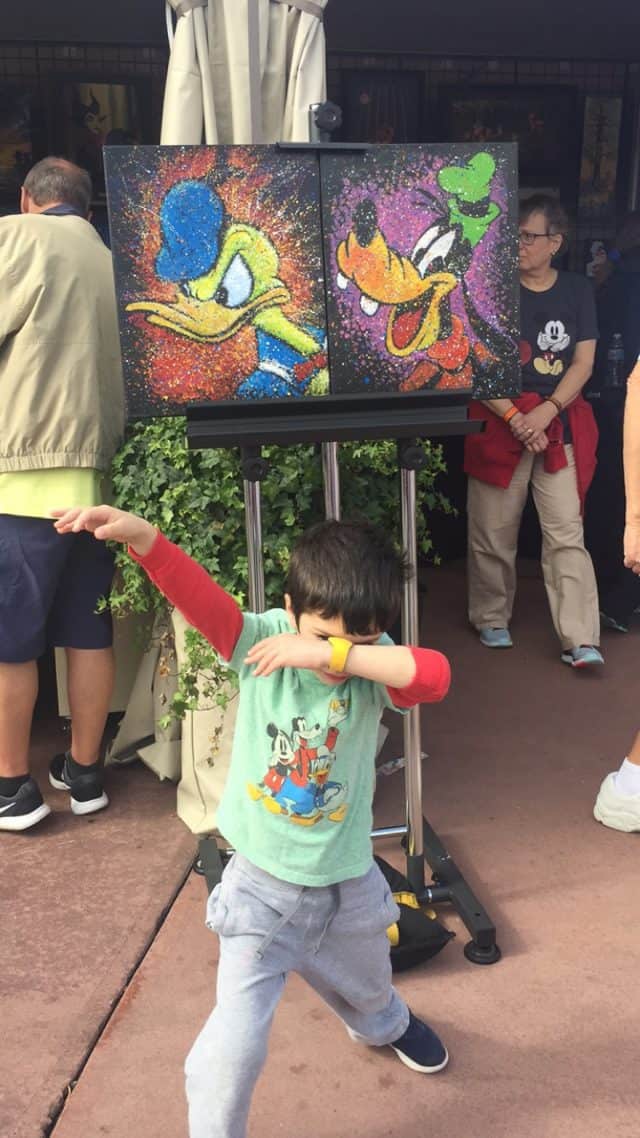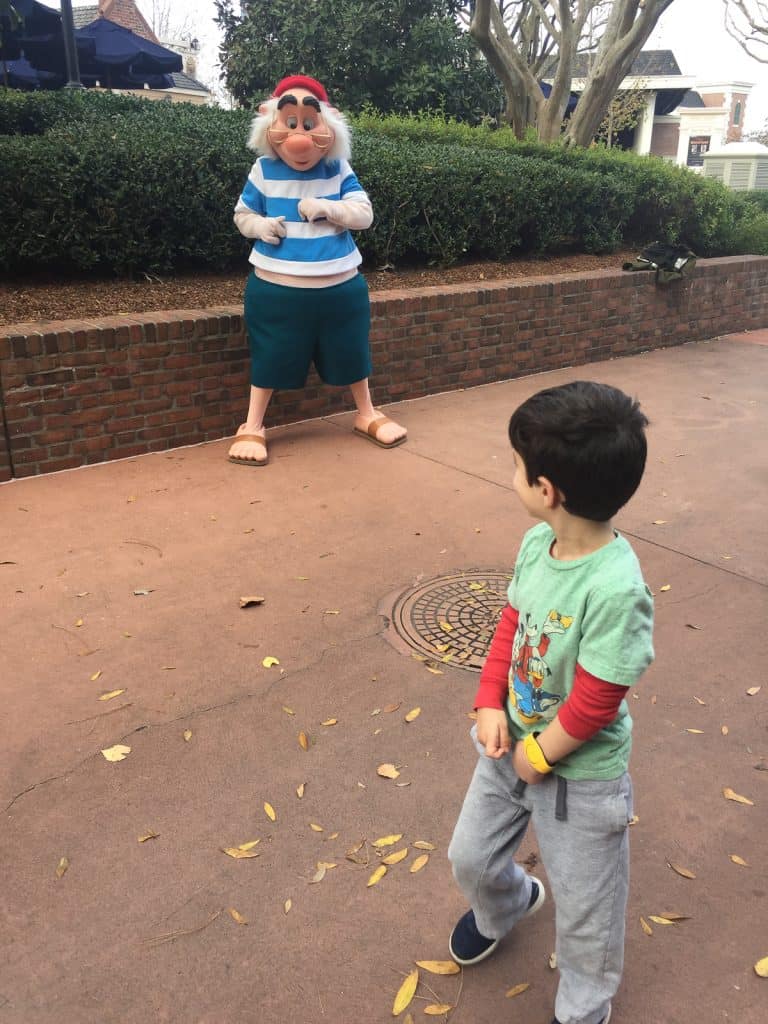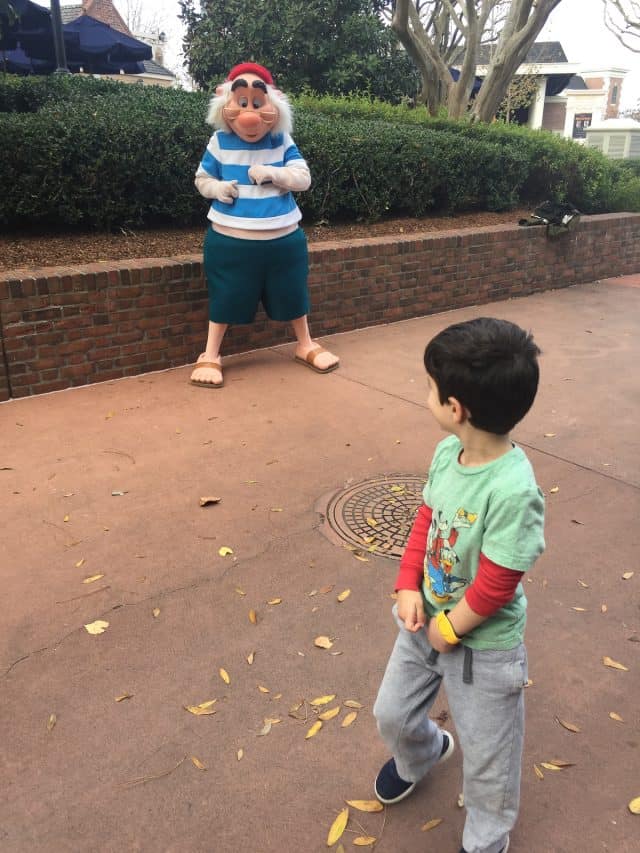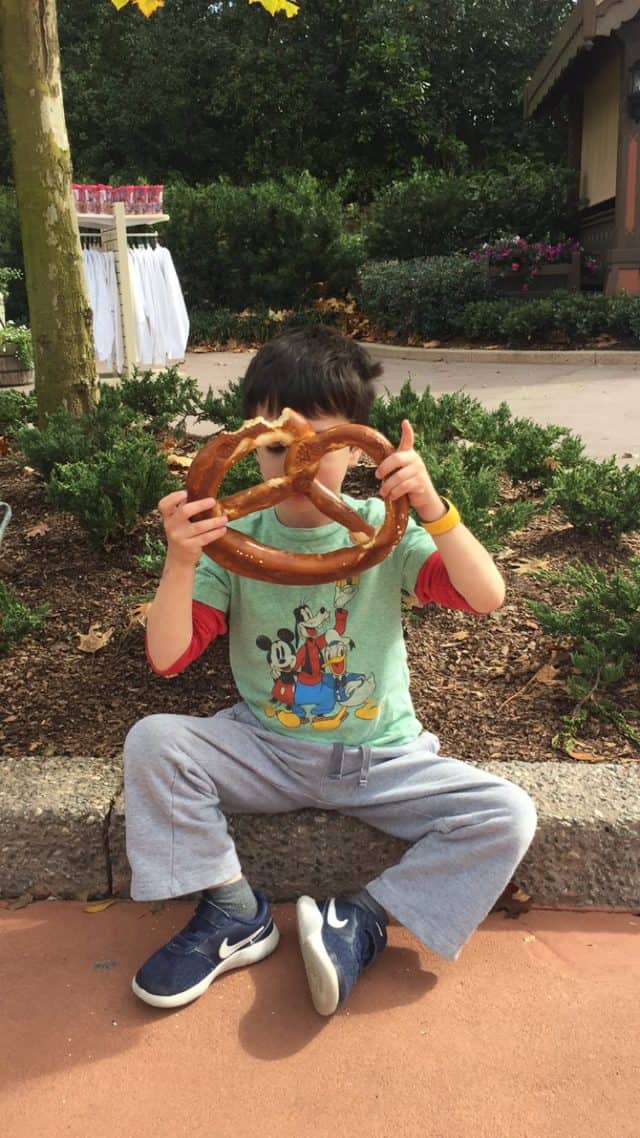 Alright, that's all for now…until next time!
If you are headed to Epcot during The International Festival of the Arts be sure to read the Top 5 "Can't Miss" Experiences and Foodie Guide before you go!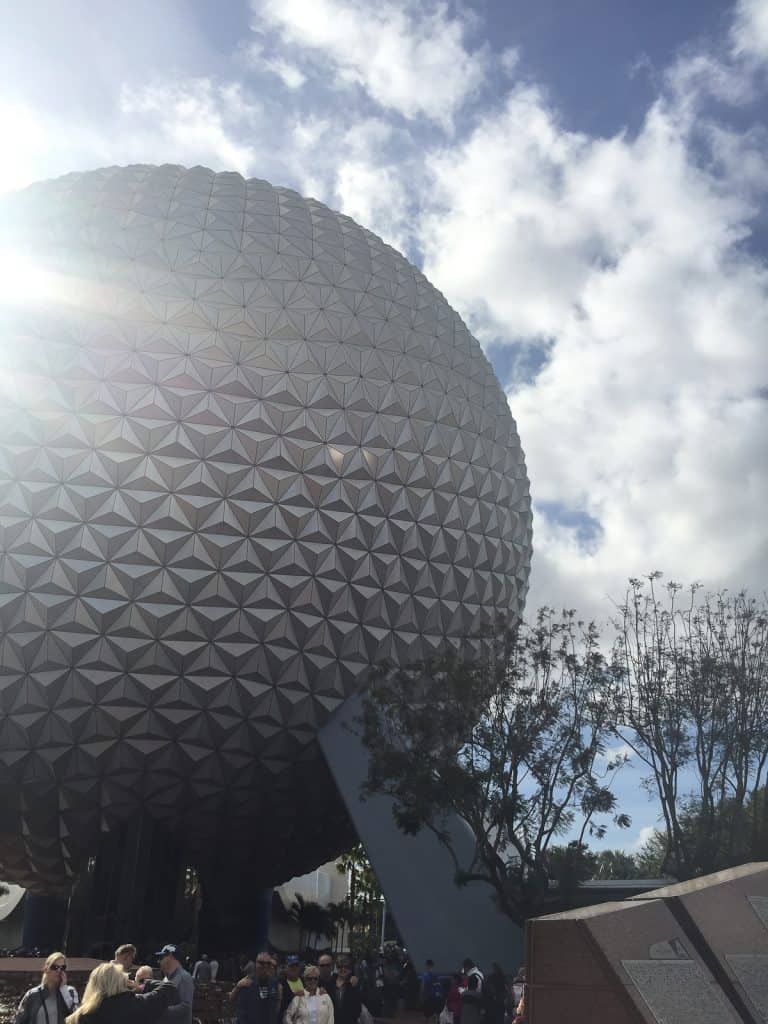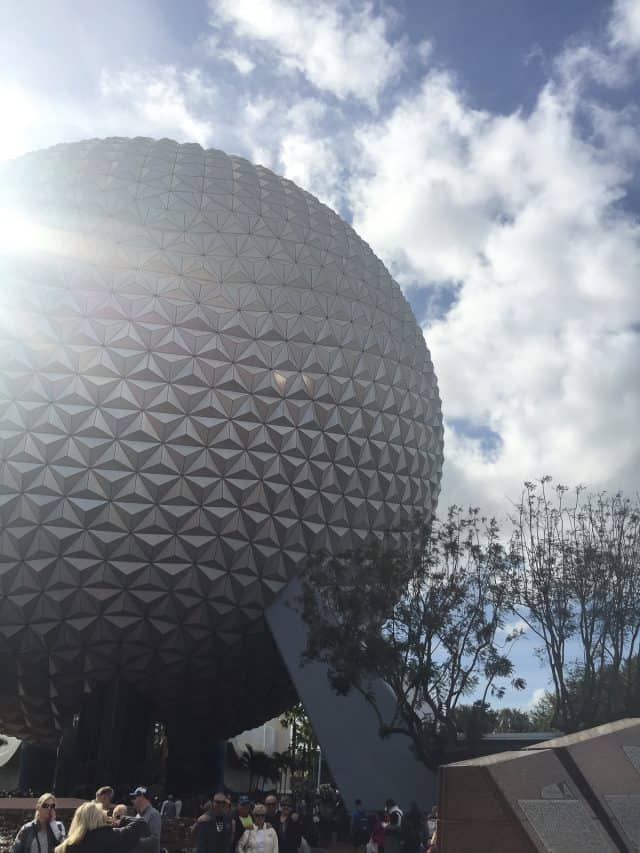 Are you following me on Instagram, Twitter, Facebook and Pinterest? If you'd like to subscribe to Aggie's Kitchen and have each post delivered straight to your e-mail box, then please add your email here. Happy cooking!
There are affiliate links in this post. I make small earnings through any purchases made through these links. Thank you for supporting Aggie's Kitchen!