Buffalo Rotisserie Chicken Salad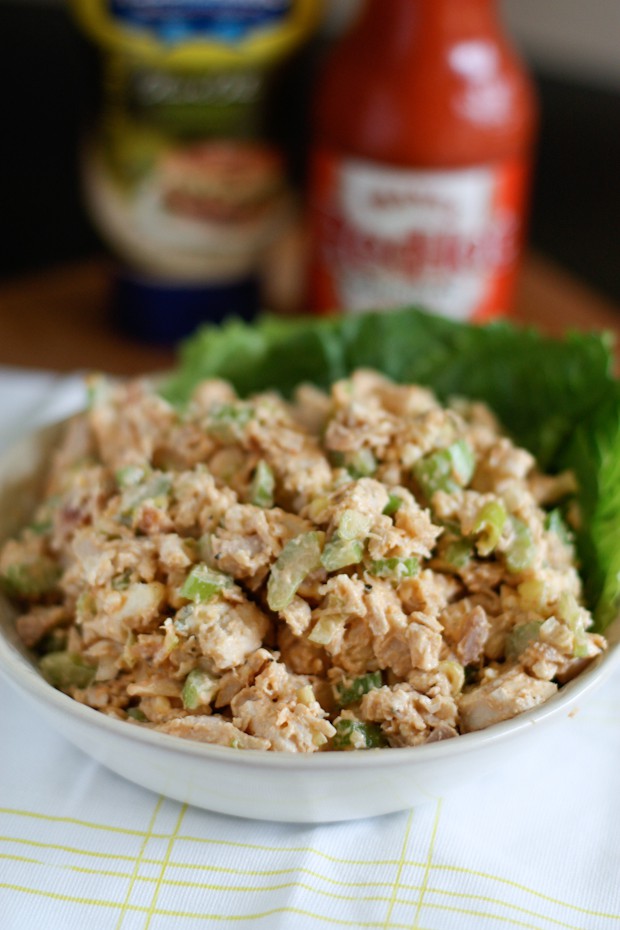 As I'm trying to collect my thoughts to write this post there is quite the commotion happening around me. That commotion shall be named…Hurricane Micah.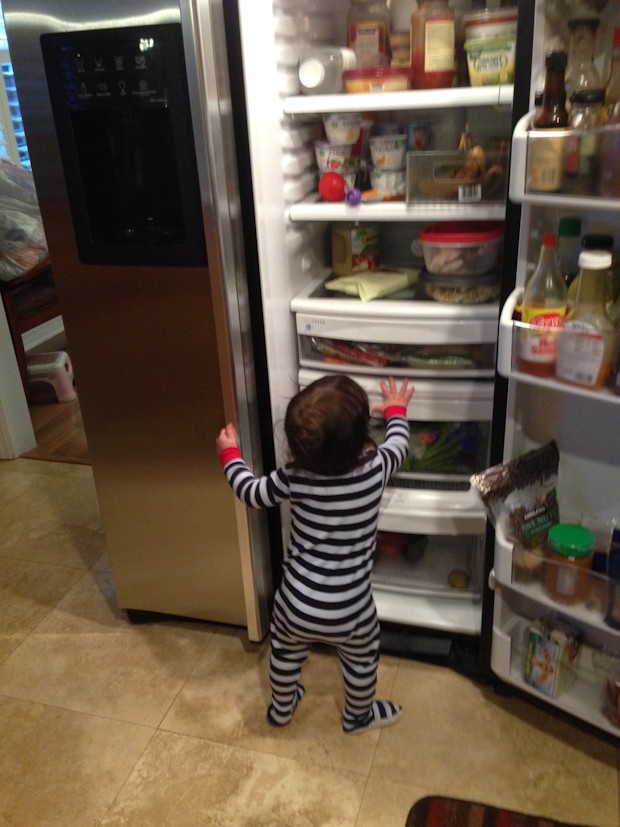 This little man has been causing quite the ruckus in our house lately. Especially around the kitchen.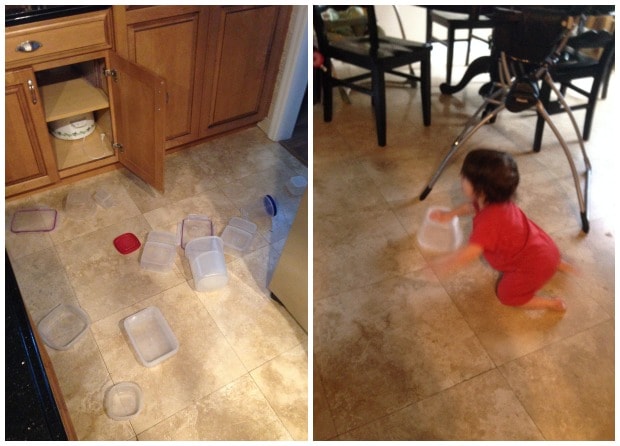 Anyone need tupperware? Micah makes sure we've got some ready at all times. Plus they make sliding around the kitchen even more fun.
Let's just say we have entered the "getting into EVERYTHING" phase. This cutie is keeping us all on our toes these days! 🙂
The fun is only just beginning….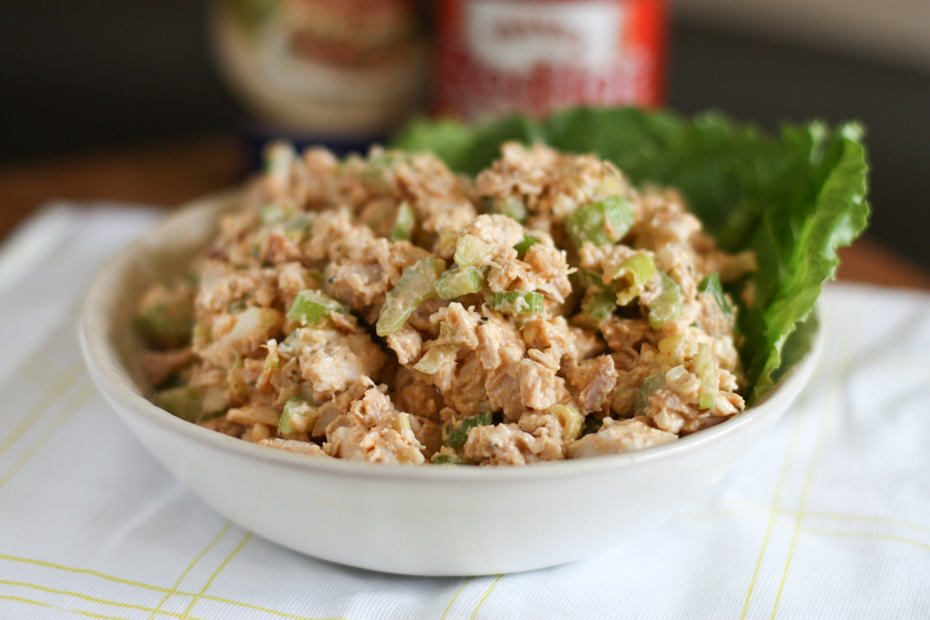 For the sake of keeping Micah out of the trashcan and away from my cookbook shelf, let's keep this post brief shall we?
Rotisserie chicken rocks. It's a "mom's best friend" (a commenter on my last rotisserie chicken salad nailed it with that phrase). Buffalo anything also rocks. And I don't make enough of it and am not quite sure why. That needs to change.
I loved this chicken salad. My husband LOVED this chicken salad. My kids didn't go anywhere near it (they don't care for spicy stuff, more for us). For the record, this Buffalo Rotisserie Chicken Salad is a keeper.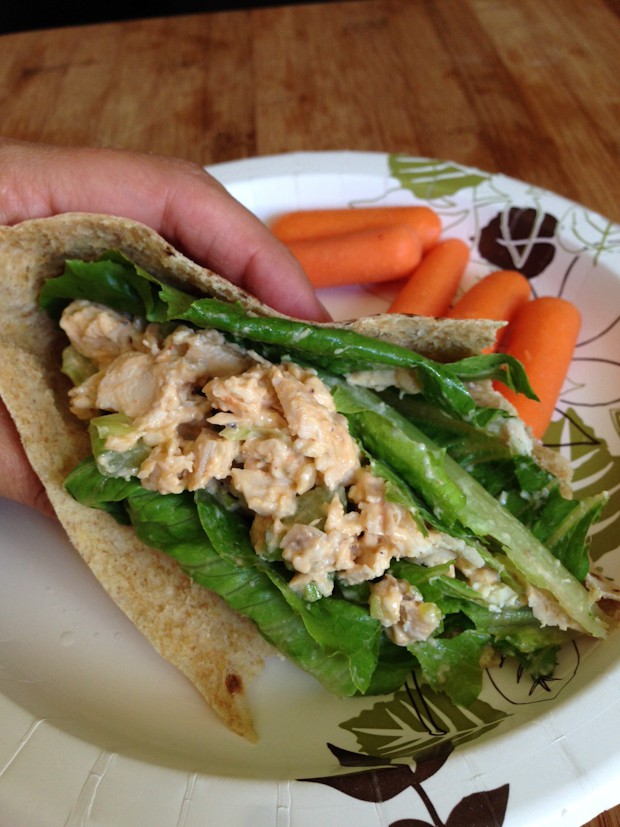 It's great for lunch or dinner in a wrap, pita or on a salad. Or even better with pita chips or crackers in front of the football game paired with a cold beer.
Make it. Eat it. Love it. You won't regret it.
Have a great weekend! Go Gators!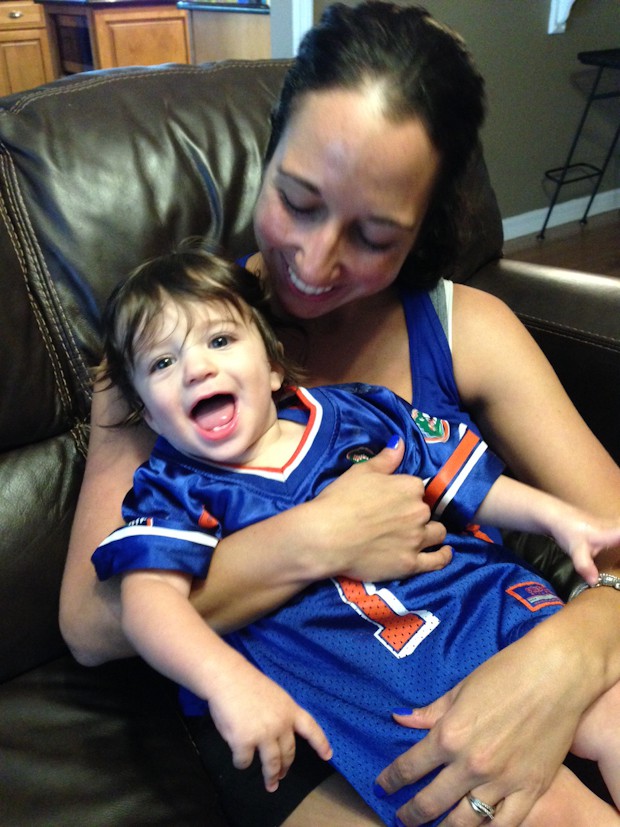 Print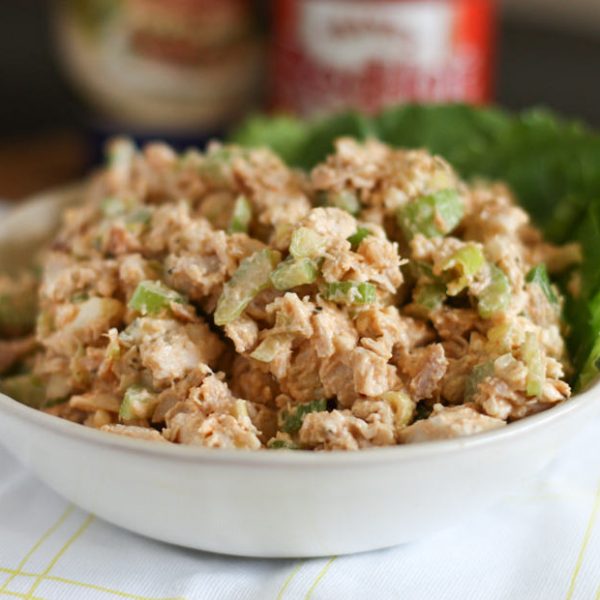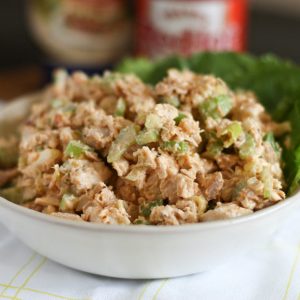 Buffalo Rotisserie Chicken Salad
Author:
Category: Chicken
A quick and versatile option – delicious in a pita, salad, or by itself!
---
Ingredients
1 rotisserie chicken – approximately 2 1/2 cups chopped chicken (breast and some dark meat)
2 stalks celery, diced
1 scallion, chopped
1/4 cup light mayo
3 teaspoons buffalo sauce (more or less depending on your taste)
2 oz crumbled blue cheese
fresh ground pepper
---
Instructions
Combine chopped chicken, celery, onion, mayo, buffalo sauce and blue cheese into a bowl.
Season with fresh ground pepper. Serve chilled on it's own, with crackers, in a pita or in a salad.
More recipes using rotisserie chicken:
Autumn Rotisserie Chicken Salad with Almonds and Apples
Creamy Cranberry Walnut Chicken Salad
Low Fat Greek Chicken Salad Wrap
Rotisserie Chicken Fajita Salad
Follow Aggie's Kitchen's board Salads on Pinterest.
Are you following me on Instagram, Twitter, Facebook and Pinterest? If you'd like to subscribe to Aggie's Kitchen and have each post delivered straight to your e-mail box, then please add your email here. Happy cooking!
There are affiliate links in this post. I make small earnings through any purchases made through these links. Thank you for supporting Aggie's Kitchen!