Book Love: Water For Elephants, Kristin Hannah and Chronicles of Narnia
My reading has started to pick up again and that makes me happy, especially heading into summertime. Last time I posted about what I was reading I was getting to ready to read the first Harry Potter with my son over Spring Break. We both finished it in 4-5 days (him before me!) and loved it. It was so fun to be able to talk about it together as we were reading it, and now this week we've been watching the movie (that we found on demand) as a family. I've got books 2 and 3 tucked away in the closet waiting for us to dig into over summer break.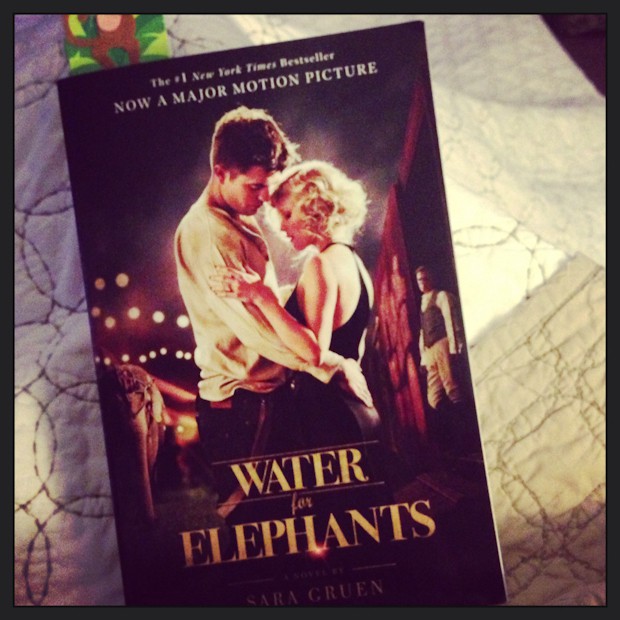 I read Water For Elephants, not long after Harry Potter, which I have to say I thoroughly enjoyed. It was one of those books I looked forward to losing myself into every night. This story unfolded in the early part of the 1900s, in the world of a traveling circus. Due to sudden circumstances, the main character found his life change with a blink of an eye, from sitting down to take his final exams one minute to bunking up with some interesting circus folk on a train on its way to the next show. I was sucked in to the wacky stuff that goes on behind the scenes of the circus in the story, as well as the complex relationships among the characters. I'm ready to watch the movie now. 🙂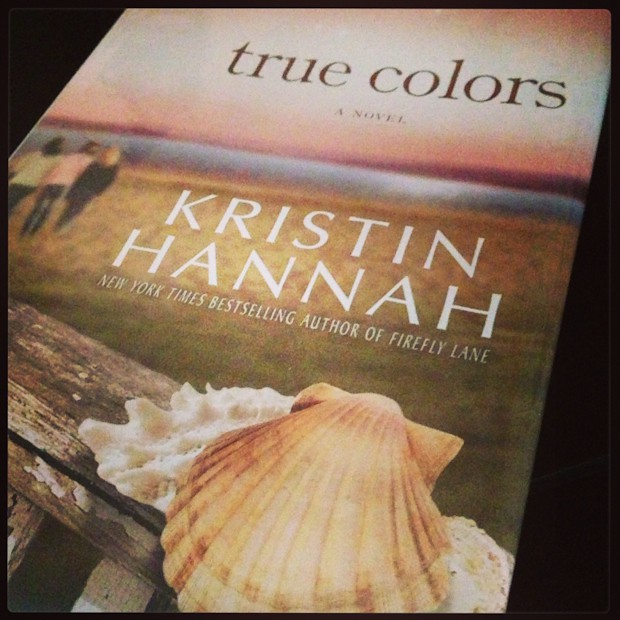 After seeing Jessica mention Kristen Hannah's newest book out last month, I ventured into the H section of the library to see what I could find. I hadn't read one of Hannah's books in quite a while, and she's one of those authors I find that I can depend on usually for a good read. I went home with True Colors and have just started to get into it. Apparently it's a story of three sisters with a strong and close relationship – living in a small town – that suddenly find themselves dealing with unfortunate rivalries, betrayals and a just lot of family drama.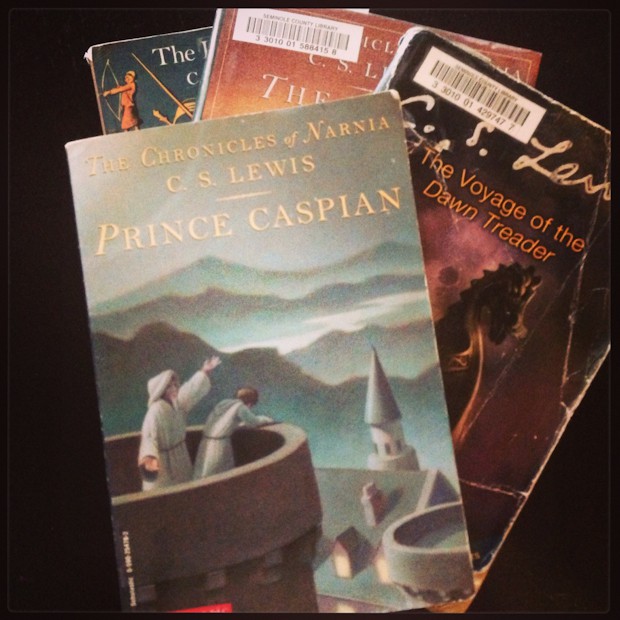 As for the young reader in the family…my son, who is 8, is devouring the Chronicles of Narnia series. After seeing how much he enjoyed the Harry Potter book, I thought I'd bring home the first book of the Chronicles series for him to read. I think he's about to start book 7 now. I'm tempted to read them myself, but may just settle for watching the movies with him this summer instead.
Tip: If you're like me and you've got a young reader in the family and would like to "screen" what they are reading ahead of time, I'm finding the CommonSense.org media site and app to be extremely helpful. If you aren't familiar with it, it includes trustworthy reviews on books, movies, websites and anything media related geared toward parents so that they are able to make educated decisions on what to let their kids watch, read or interact with online. It has become a very useful resource for me these days regarding both of my kids!
Now you tell me, have you read any of these books? What's on your bookshelf these days? What should I read next?
Are you following me on Instagram, Twitter, Facebook and Pinterest? If you'd like to subscribe to Aggie's Kitchen and have each post delivered straight to your e-mail box, then please add your email here. Happy cooking!
There are affiliate links in this post. I make small earnings through any purchases made through these links. Thank you for supporting Aggie's Kitchen!