Food Blog Forum 2013 – Walt Disney World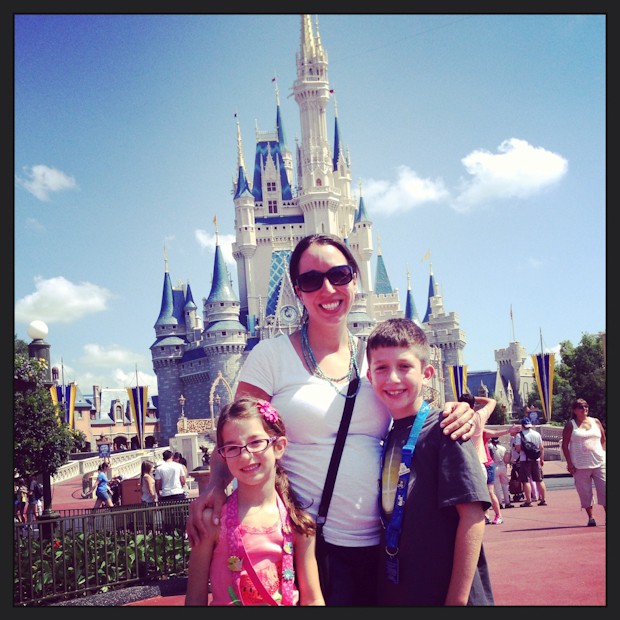 Its hard to believe that just a week ago I was at Walt Disney World hanging out with my family and a bunch of my food blogger friends at the Food Blog Forum conference. Opportunities for me to meet bloggers I've met online over the years face-to-face only come every now and then, and for this one to be right in my backyard so that my family could enjoy it too makes it all the better.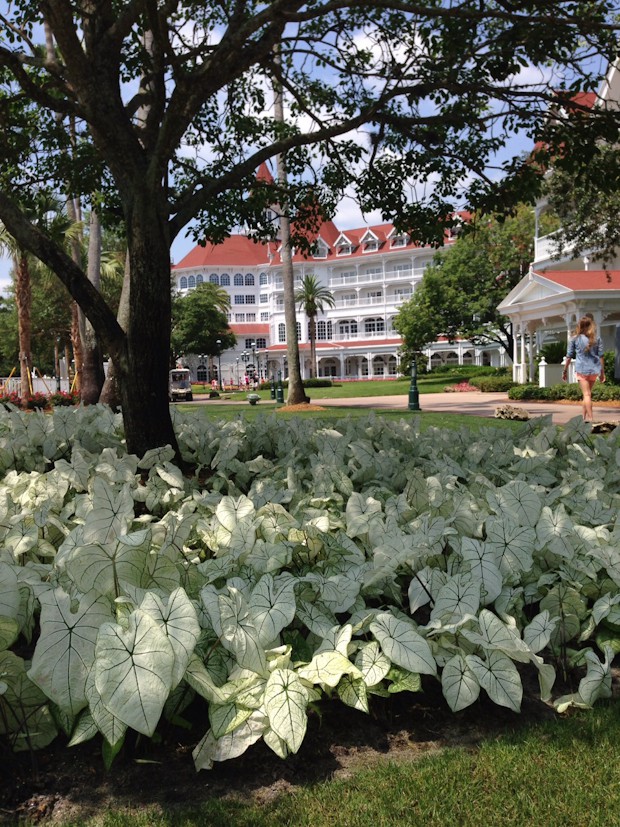 The conference was hosted by Disney's Grand Floridian Resort, which I have to say is one absolutely gorgeous resort. It's set on right on the water, and the scenery is just stunning. I mean, where else would you just run into Cinderella's glass carriage amongst sun bathers just randomly like this…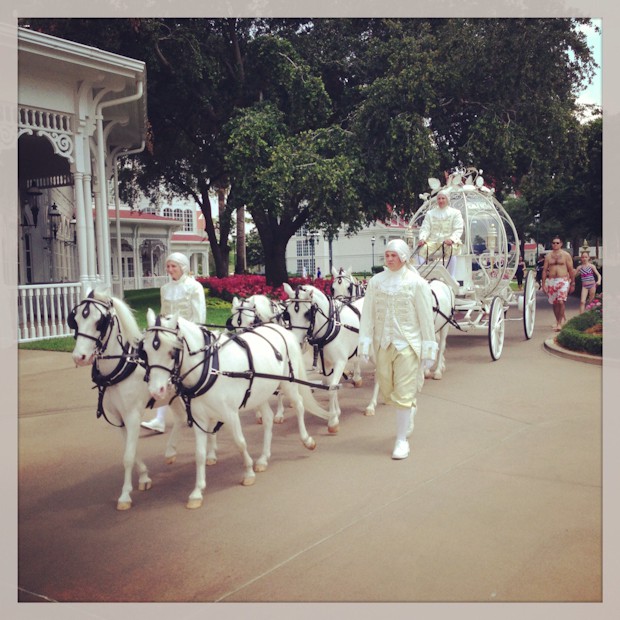 This wasn't my first time at Food Blog Forum. It was actually my third year in a row attending this event, and I really do look forward to it every year (here's my recap of last year and the year before). FBF is a smaller sized conference, only about 100-ish attendees and honestly, that's just my style. My goal this year was to really get around and meet EVERYONE – but surprisingly, it never did happen. It's so hard when you're so excited to finally have time to spend with friends you've created over the years through blogging that you hardly ever see in real life.
Speaking of friends…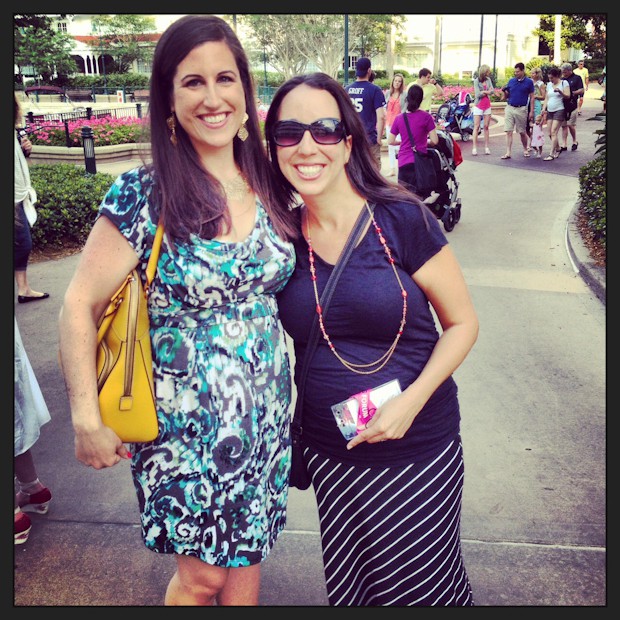 this girl. I reference to Liz a lot here on the blog, mostly because I'm always stalking her blog and making food inspired from her awesome everyday family recipes. Her cooking style is very similar to mine – healthy, simple, yet full of amazing flavor. Liz has become one of my favorite people ever and after meeting her in person for the first time I can't wait to get to hang with her again! We have so much in common (aside from the fact that we are both pregnant!) and her down to earth, positive personality is like a ray of sunshine. She is my kind of people.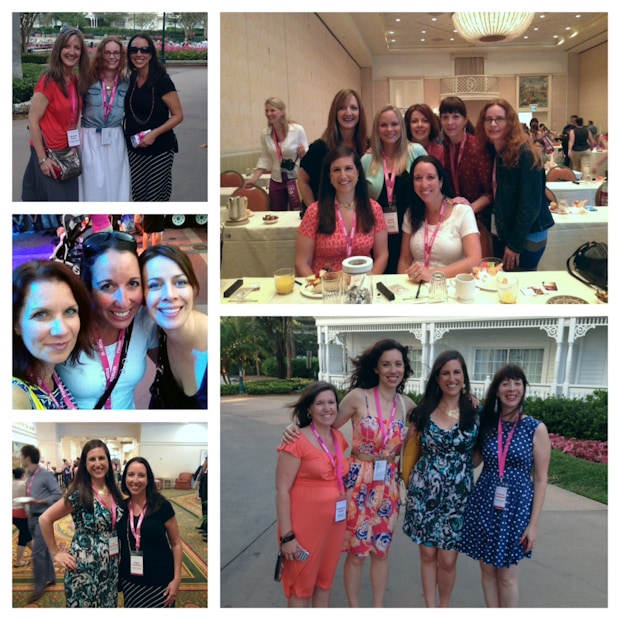 More friends…you have no idea how much I love these women. Some I've been chatting with for years over Twitter, Instagram and our blogs, some I've met in person before, and some I was introduced to for the very first time. I truly hated to say goodbye.
(top left: Brenda, Shari and me  – Middle left: Denise, me, Sommer  – Bottom Left: Liz and I – Top Right: Brenda, Leslie, Sommer, Rebecca, Shari, Liz and I (I spy Jen back there!) – Bottom Right – Stephanie, Audra, Liz and Rebecca)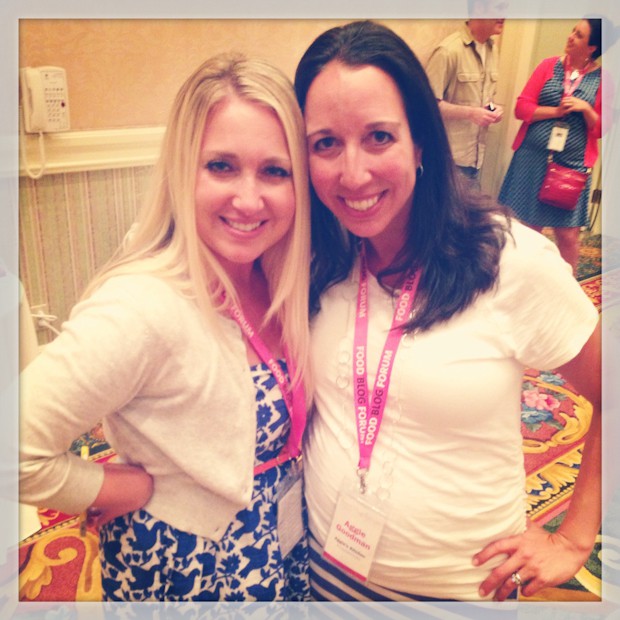 I finally got to spend a little more time with one of my first blogging buddies from way back – Jenny. Jenny just had a little baby boy – 7 years after her last baby, so I couldn't wait to ask how all of that was going since my kids' ages were going to be so spread out as well. I'm not going to lie, the world of baby gear is completely new and different now than 7 years ago, and it was fun to laugh about it with someone else who can totally relate.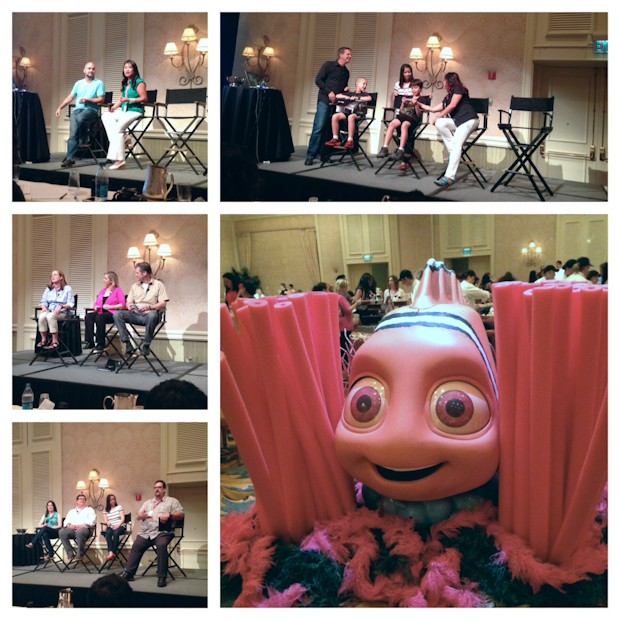 Amidst all the socializing, there were some truly great sessions led by bloggers, photographers, and people in our industry sharing lots of great little nuggets of knowledge with us. (Nemo unfortunately was not a speaker, but I sure did think he was cute.)
Todd and Diane (top left) spoke with us on embracing technology and creativity at the same time – something I find myself struggling with (I'm such a tech-phobe, but I'm really trying to come around). One thing I really took from them was that whenever you find yourself feeling like you are in a rut with your blog, to get out of your head and look somewhere else. Take a break from your norm and really change it up. I've been blogging for just about 5 years now, and just like with any other job or hobby, there are days – weeks, months – where you just aren't into it. I've been really trying to get out of my normal routine when that happens and do something totally different (visiting a new part of town to explore or shop for groceries, trying a new restaurant or type of cuisine, learning a new instrument – ha, just kidding)…I loved hearing the same from them and as always walked away very inspired by the amazing creativity and warmth this couple exudes every time you are around them.
The Steamy Kitchen family (top right) was a wealth of information as always. The focus of their talk was about "defining your success" and I swear, it couldn't have come in a better time in my life. I absorbed so much from listening to them share, but mostly I reinforced things that I already knew and know I need to always keep top of mind when it comes to life and business – surround yourself with people you want to be like and work smarter not harder. YES.
(Our other great speakers – Middle Left: Elise, Babette and Erik – Bottom Left: Lindsay, David, Julie and Jeff )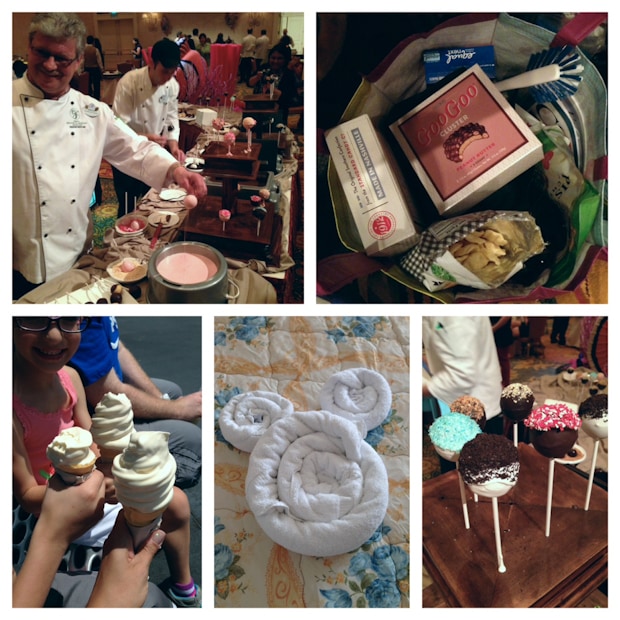 I can't thank Disney and all the Food Blog Forum organizers, Jaden and Scott, Diane and Todd, Julie and Lindsay, enough for another great conference. It's such a joy to be able to connect with others that share space in this big internet world in real life. You can't help but walk away feeling energized and grateful to be part of it all.
Though I have to say, being able to include and share with my family at the same time is absolutely priceless.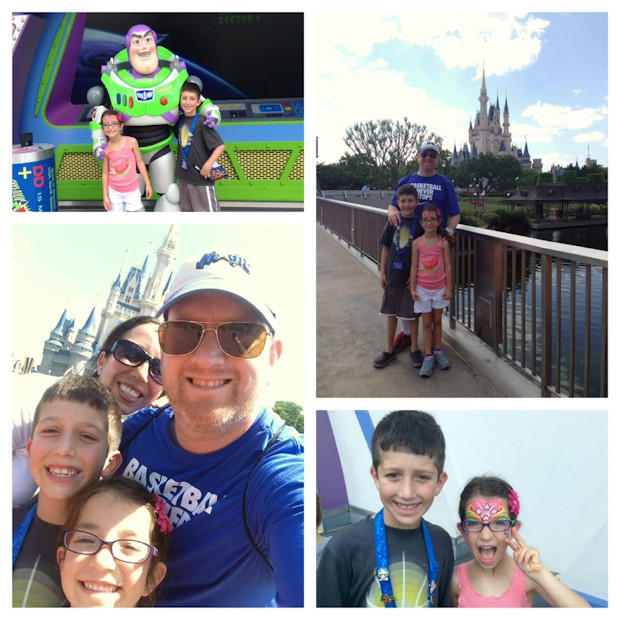 More Food Blog Forum – Walt Disney World recaps and pictures:
Amanda of Kevin & Amanda
Amy of The Nifty Foodie
Angie of Big Bear's Wife
Audra of The Baker Chick
Carla of Carla's Confections
Caroline of Chocolate and Carrots
Erin of Eat, Bake, Drink, Cook
Jenny of Picky Palate
Julie of Table for Two
Karyn of Pint Sized Baker
Katrina of In Katrina's Kitchen
Liz of The Lemon Bowl
Meagan of A Zesty Bite
Rachel of Baked by Rachel
Stephanie of Macaroni and Cheesecake
Are you following me on Instagram, Twitter, Facebook and Pinterest? If you'd like to subscribe to Aggie's Kitchen and have each post delivered straight to your e-mail box, then please add your email here. Happy cooking!
There are affiliate links in this post. I make small earnings through any purchases made through these links. Thank you for supporting Aggie's Kitchen!