Book Love: The Kitchen House, more Harry Potter, Firefly Lane and Defending Jacob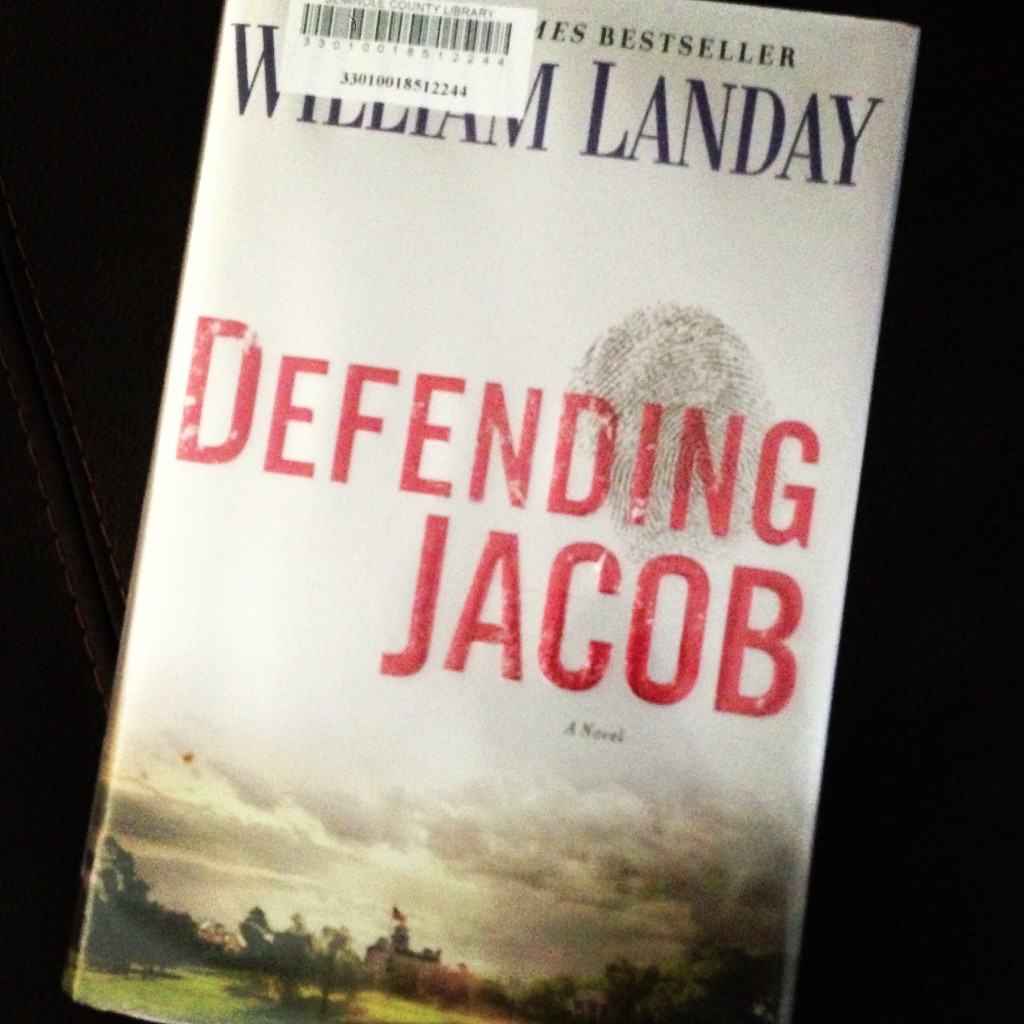 So I'm on a roll in the reading department right now. I've read four really really good books in a row and I feel like I need to share them with you, especially if you are looking for something new. What's funny is that as I look at the 4 book titles, they are are all so different from each other – there is really something for everyone here.
Defending Jacob by William Landay – This book has been on my Goodreads list "to read" for a long time and I finally got my hands on it at the library. It's a legal drama about a well-respected suburban family where the father is an assistant district attorney who's son gets charged in a murder of a local student. It's very Law & Order, which I love, and there's a "family in crisis" side to it as well. I'm hooked and can't stop reading, about half way through right now.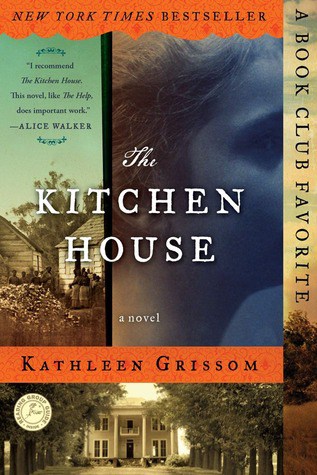 The Kitchen House by Kathleen Grissom – I read this one early on this summer, and it was one that I really had to process once I was done with it. I had heard such great things about The Kitchen House from so many people, and they were all right on the mark, such a great – though sometimes hard – read. I'm not sure I can describe it with any justice so here is what Amazon says about The Kitchen House:
When a white servant girl violates the order of plantation society, she unleashes a tragedy that exposes the worst and best in the people she has come to call her family.

Orphaned while onboard ship from Ireland, seven-year-old Lavinia arrives on the steps of a tobacco plantation where she is to live and work with the slaves of the kitchen house. Under the care of Belle, the master's illegitimate daughter, Lavinia becomes deeply bonded to her adopted family, though she is set apart from them by her white skin.

Eventually, Lavinia is accepted into the world of the big house, where the master is absent and the mistress battles opium addiction. Lavinia finds herself perilously straddling two very different worlds. When she is forced to make a choice, loyalties are brought into question, dangerous truths are laid bare, and lives are put at risk.

The Kitchen House is a tragic story of page-turning suspense, exploring the meaning of family, where love and loyalty prevail.
Tragic, yes. This book will pull on your heart strings and make you angry all at the same time. One of my favorite reads of all time, one that will definitely stay with me.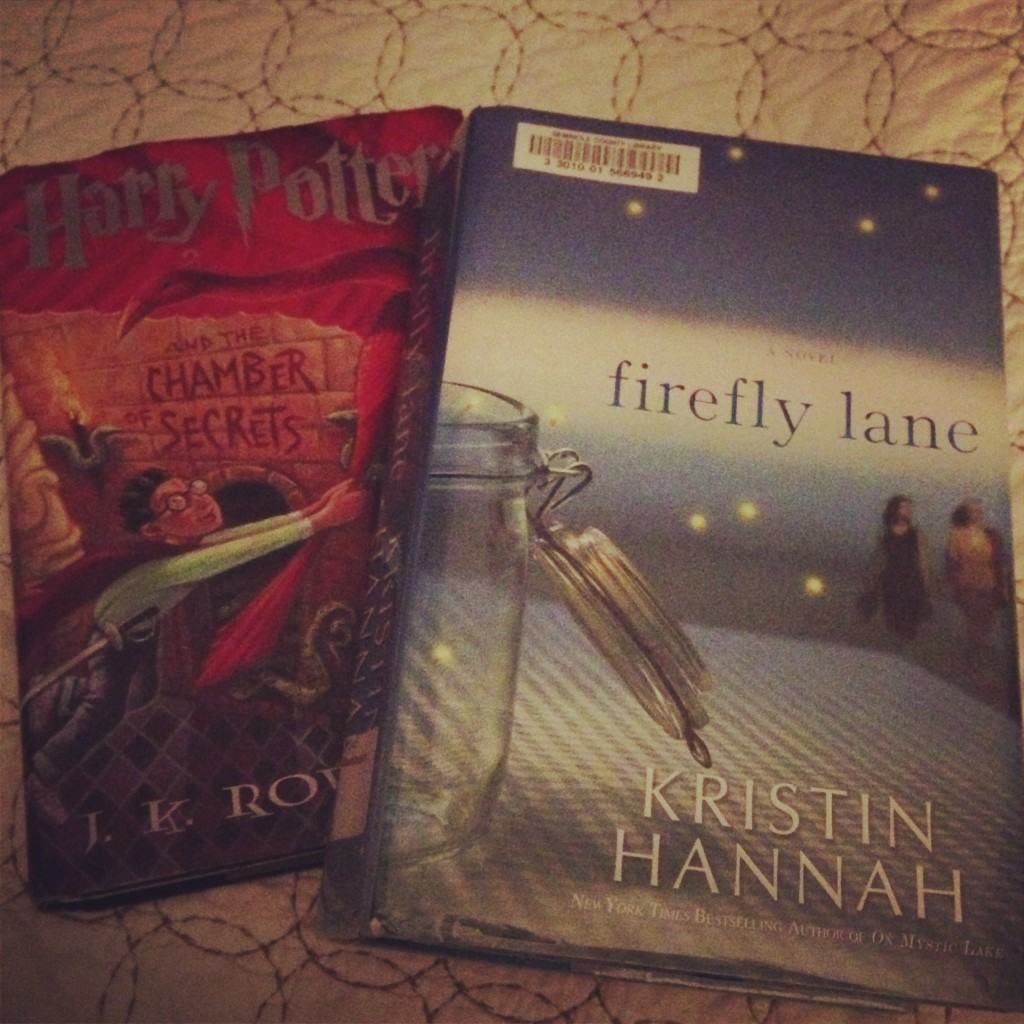 Harry Potter and The Chamber of Secrets by J. K. Rowling – My son and I are reading through the Harry Potter series together and I'm loving it. He's a little ahead of me, already done with the 3rd book and I'm still catching up (the kid always has a nose in a book, I just can't keep up though I would love to!!). In the Chamber of Secrets, Harry Potter joins his friends back at Hogwarts along with a new professor and new mysteries. It's a fun series to read!
Firefly Lane by Kristin Hannah – I've always loved Kristin Hannah's books, but somehow I missed this one that seems to be one of her most popular! I had been stalking her shelf at the library for months and was so surprised and happy to have found it a few weeks ago. This book really drew me in, I could not stop reading it. It's a coming-of-age novel that follows a friendship between two girls from adolescence into adulthood. The story follows both friends' lives – sometimes on a shared path, sometimes not – and all the choices they make in between. What a great book!! I have to tell you, I may have gotten a little emotional at the end, which surprised me because I don't remember crying over a book very often! (blame it on pregnancy hormones…or not. You tell me if this one gets you teary!)
Ok, so time for you to share…what have you read and loved lately? I need to find my next good book!
Find more Book Love posts here.
(Disclosure: you will find Amazon affiliate links in this post, where I earn a small fee if purchased through.)
Are you following me on Instagram, Twitter, Facebook and Pinterest? If you'd like to subscribe to Aggie's Kitchen and have each post delivered straight to your e-mail box, then please add your email here. Happy cooking!
There are affiliate links in this post. I make small earnings through any purchases made through these links. Thank you for supporting Aggie's Kitchen!