Blackened Tilapia Sandwich with Cilantro Lime Mayonnaise
This Blackened Tilapia Sandwich with Cilantro Lime Mayonnaise is a great weeknight meal. Serve on salad for low carb option.
Click Here to Pin this Blackened Tilapia Sandwich recipe!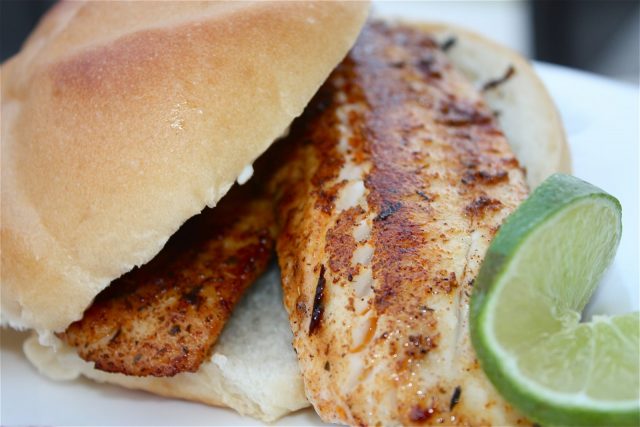 My sister in law Jamie lives up in the Panhandle of FL and has the best seafood available to her. I didn't know how fresh seafood could be until we went to visit her a couple of summers ago and she took us to Joe Patti's to pick up some fish for dinner. This place is awesome, it's right on the water and you can see the boats coming in to dock with the fish they just caught. They have so many different types of seafood available, fish I've never even heard of before. I must admit, I am extremely jealous, and I crave Joe Patti's on a regular basis.Recently Jamie told me about a recipe she tried and loved…a blackened tilapia sandwich with cilantro lime mayonnaise. Everything about it sounded great to me so of course I had to try it.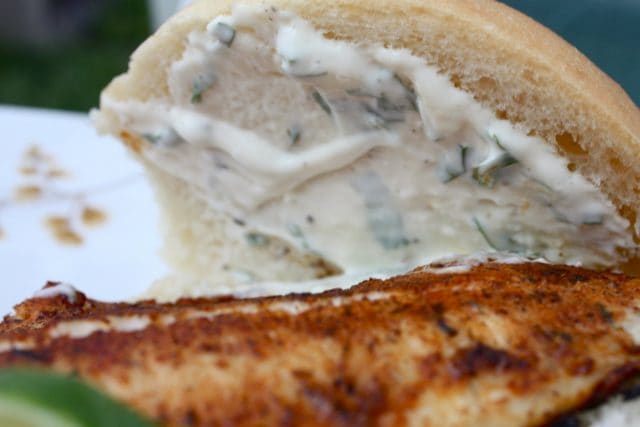 The recipe originally came from Paula Deen, but really all I followed from her recipe was the Cilantro Mayonnaise. For the blacknening seasoning I instead used Chef Paul Prudhomme Blackened Redfish Magic. I discovered this seasoning last year in St. Thomas of all places, when I ordered the best tasting blackened fish sandwich. I love this stuff.
I love blackening my fish and seafood and have used this seasoning in my recipe for Blackened Salmon with Citrus Salsa as well as these Spicy Fish Wraps.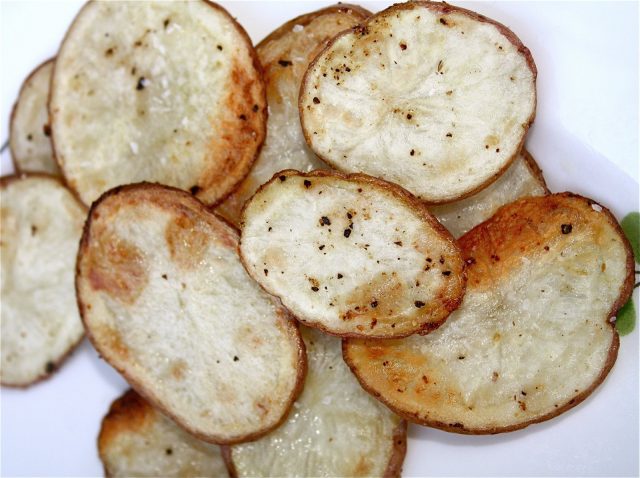 I served some homemade baked red potato chips with the sandwiches…cole slaw would be great with them too, next time!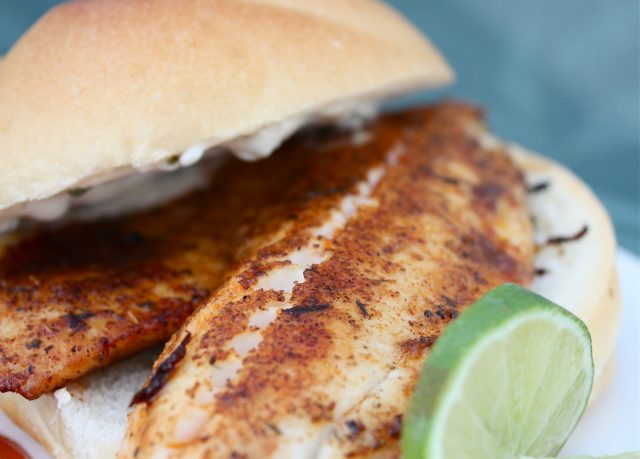 Blackened Tilapia Sandwich with Cilantro Lime Mayonnaise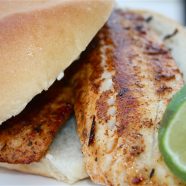 Ingredients:
4 tilapia filets (I used frozen tilapia from Costco)
non stick spray
fresh kaiser rolls
1 cup mayonnaise
1/4 cup freshly chopped cilantro leaves
1 tablespoon fresh lime juice
Directions:
Sprinkle seasoning liberally (or lightly, based on your taste) on each tilapia filet. Place each piece of fish into hot pan sprayed with non stick spray. Cook fish until flaky, approximately 3-4 minutes on each side.
For mayonnaise, combine all ingredients in small bowl. Cover and chill.
Serve tilapia on kaiser rolls with cilantro lime mayonnaise and your favorite side dish!
Want more tilapia recipes?
Try these recipe for Pan Seared Tilapia with Peach & Cucumber Salsa, Tilapia Cioppino with Shrimp and Oregano and Tilapia Burgers!
Follow Aggie's Kitchen's board Sandwiches on Pinterest.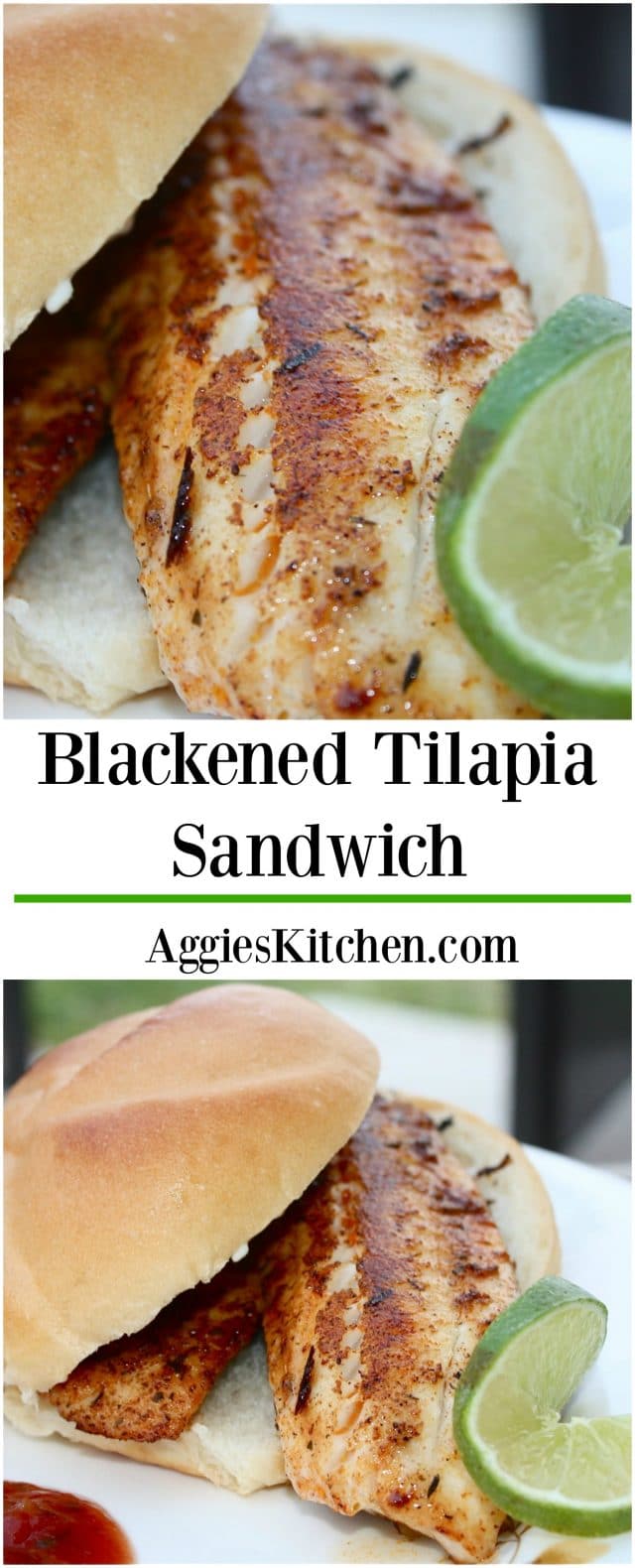 Are you following me on Instagram, Twitter, Facebook and Pinterest? If you'd like to subscribe to Aggie's Kitchen and have each post delivered straight to your e-mail box, then please add your email here. Happy cooking!
There are affiliate links in this post. I make small earnings through any purchases made through these links. Thank you for supporting Aggie's Kitchen!
47 Responses to "Blackened Tilapia Sandwich with Cilantro Lime Mayonnaise"