Apple Pumpkin Bread
My kids love pumpkin bread! This Apple Pumpkin Bread recipe brings together the best of fall by using the flavors of pumpkin, apples and cinnamon.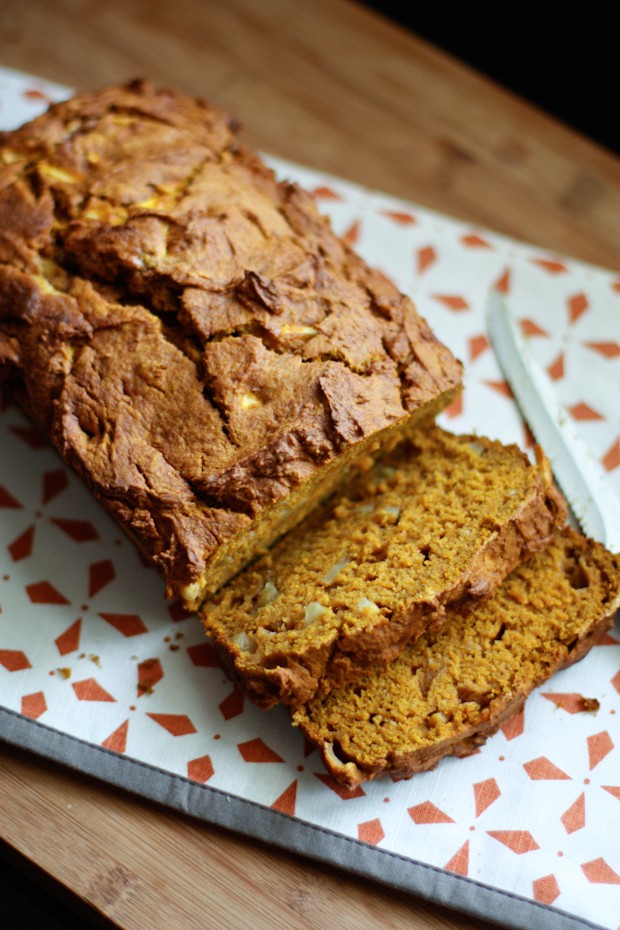 It's a happy day in our house when mom bakes (mom being me). It's not a secret that I don't bake very often. I have guilt about it sometimes but honestly, I don't feel the need to handle all that sugar and butter very often. And the flour gets messy. And I have to measure perfectly or the recipe gets all messed up. That's the one that gets me big time. I'm not great at perfectly measuring and I've learned that's pretty important when it comes to baking. It is what it is. We are all good at what we are good at, right?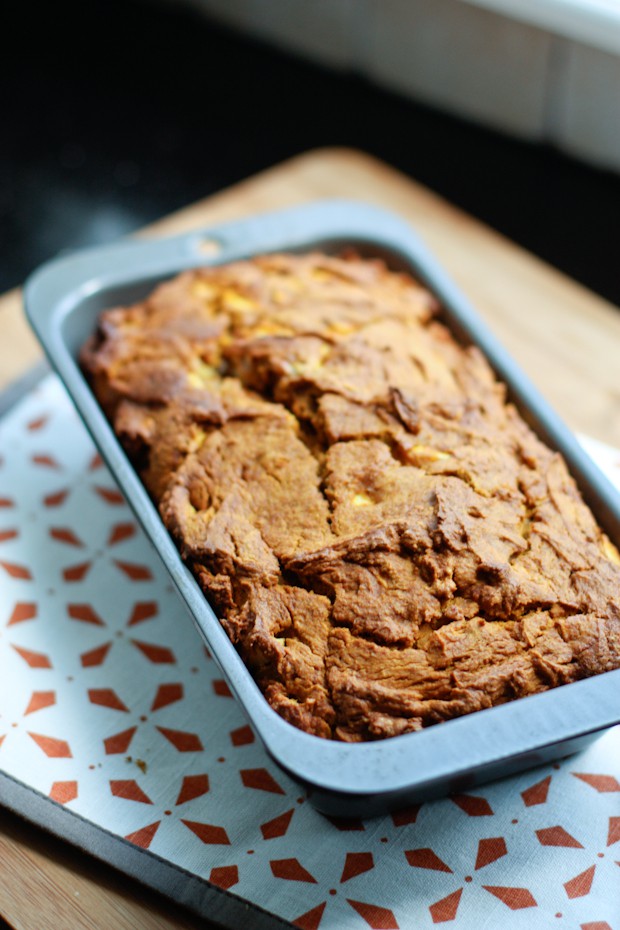 What I do love about when I bake something is that it makes everyone in my house truly happy. It makes me happy because I know they are happy – plus I know exactly what went into the baked goods they are eating. That's a big bonus. Quick breads are actually one of my favorite things to bake. Quick breads and muffins. They are easy enough to put together and usually are full of fruit and good stuff like oats or whole grain flour. I wanted to play around with this recipe for Pumpkin Raspberry Bread I found on my friend Sandy's blog and turn it into an oatmeal type pumpkin bread but I didn't quite have all the ingredients I needed. I instead adapted from it slightly adding apples and cinnamon, some of my favorite fall ingredients. I think I have a good excuse to experiment some more and bake another one. That's a good thing because this Apple Pumpkin Bread lasted about 24 hours in our house. It was delicious and put smiles on everyone's face. And that my friends is always a good thing. Have a great weekend! Bake some pumpkin bread!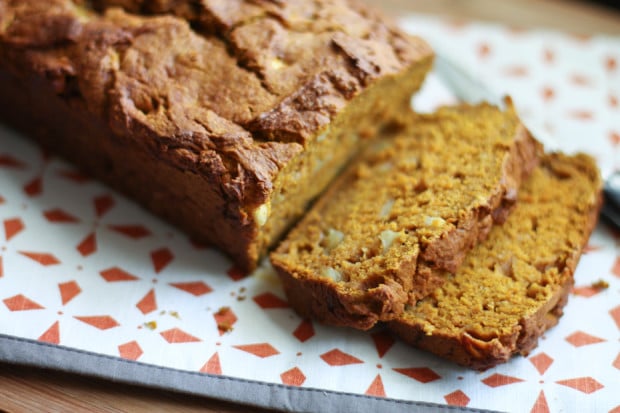 Apple Pumpkin Bread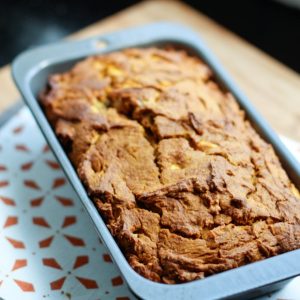 Ingredients:
1 stick butter, softened
1/2 cup sugar
1/4 cup brown sugar
2 eggs
1 teaspoon vanilla
1 1/2 teaspoon cinnamon
1 15oz can pumpkin puree
2 cups all purpose flour
1 teaspoon baking powder
1 teaspoon baking soda
1 teaspoon salt
1 Golden Delicious apple, finely chopped
Directions:
Preheat oven to 350 degrees. Spray loaf pan with nonstick spray.
In a large mixing bowl combine butter, sugars, eggs and vanilla. Add in pumpkin puree and gently combine. Add flour, baking soda, baking powder, cinnamon and salt to wet ingredients and mix until combined. Fold in chopped apple and pour into loaf pan. Bake for 45 - 50 minutes or until toothpick comes out clean.
Let cool slightly before slicing.
Who loves pumpkin bread?? Here are some more recipes like this Apple Pumpkin Bread to try:
Pumpkin Chocolate Chip Bread Pumpkin Nutella Bread
Low Fat Pumpkin Bread with Pepitas
Are you following me on Instagram, Twitter, Facebook and Pinterest? If you'd like to subscribe to Aggie's Kitchen and have each post delivered straight to your e-mail box, then please add your email here. Happy cooking!
There are affiliate links in this post. I make small earnings through any purchases made through these links. Thank you for supporting Aggie's Kitchen!