Aggie's Spice Kitchen: Cumin Seed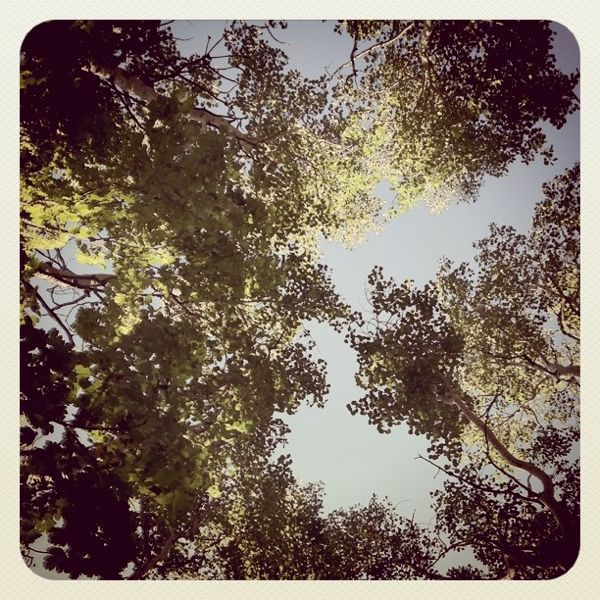 Last summer, on a hike with my dear friend Sandy during some down time at a conference in Park City,  I came to the realization that I have a love and passion for cooking with spices. This may or may not be something obvious to someone who reads this blog, but discovering new flavors through spices makes me kind of … giddy.
On that same hike, I told Sandy that I have always wanted to start a series of some sort on this blog where I would talk about spices that I love to cook with or that I'm just learning about, spices that might intimidate people or spices that might be renting space in your cabinet that you have no idea what to do with.
This all goes hand in hand with what keeps me writing this blog – my love of talking about food with other people, sharing ideas, and ultimately inspiring someone to cook!
So here we are one year later…a first of hopefully many Spice Kitchen posts.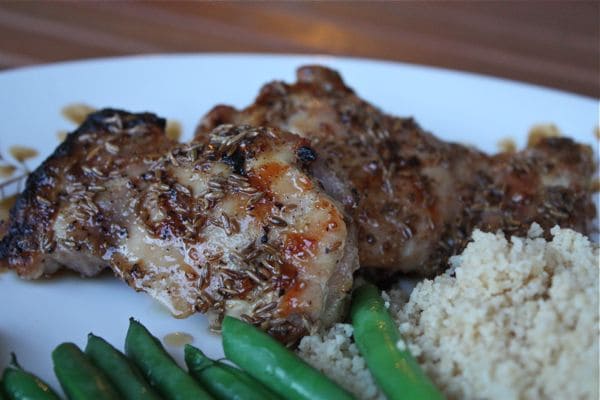 I'm not really sure when I was initially introduced to cumin seed or ground cumin, but it's become a staple spice in my kitchen for some time now. Ground cumin is something I've always used when cooking up chili as well as in Mexican inspired recipes, but whole cumin seed is becoming one of my most favorite spices and I am always looking for new ways to incorporate it in my cooking.
A few things I learned about cumin seed after some internet browsing:
it's an antioxidant
it's considered the 2nd most popular spice in the world, after black pepper
it resembles caraway seeds
it adds a warming, slightly smoky, earthy flavor to cooking
it is commonly found in Mexican, Indian, Middle Eastern, Asian and Caribbean cuisines
Sources: wikipedia and cuminseed.net
When I cook with cumin seed, I like to toast it lightly in a warm dry skillet then grind it up by hand with my mortar and pestle that I keep on my counter top (I like to keep it out in the open to encourage me to use it often!). If you have never toasted whole spices and grinded them this way you are missing out on some seriously wonderful aromas. Don't be intimidated, it's really not hard and once you get accustomed to it you'll want to do it all the time. (Here's a post on Three Options for Grinding Spices I found on Simple Bites that I found pretty informative).
This Cumin and Agave Chicken recipe was created by Jeffrey Saad, who I've had the pleasure of getting to know the last few years through our relationship with Bush's Beans. He is someone that knows a lot about spices, and I always love hearing about his experiences with new flavors. I posted this recipe along with a Black Bean Stuffing last fall, but have made it a few times using boneless, skinless chicken thighs since then, making it a very quick and easy weeknight meal.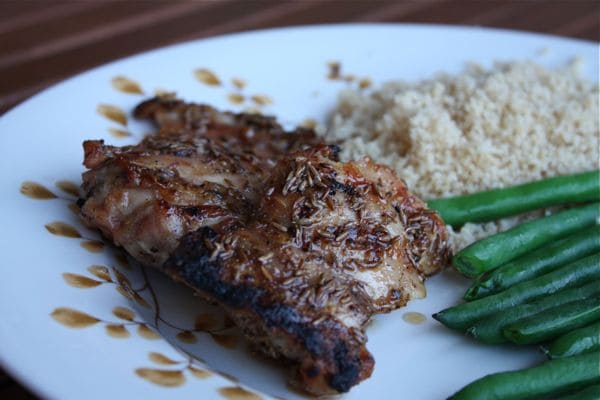 If you've never cooked with whole cumin seed, this is the perfect recipe to try first. It is so simple, and so flavorful. My kids LOVED it and both asked for seconds when I first made it for them!
Cumin and Agave Grilled Chicken Thighs Recipe created for BUSH'S® Beans exclusively by Chef Jeffrey Saad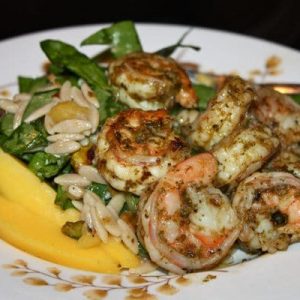 Ingredients:
1 lb skinless, boneless chicken thighs
1 teaspoon kosher salt
1 teaspoon ground pepper
2 teaspoons canola oil
1 tablespoon cumin seed
3 tablespoons agave syrup or honey
Directions:
Heat a small, dry skillet over medium high heat and toast cumin seeds until fragrant. Set aside.
Season chicken thighs with salt and pepper and drizzle lightly with oil. Mix cumin seeds with agave syrup (or honey) and set aside.
Prepare your grill by heating it up to medium heat. Place your chicken on hot grill rack using tongs. Cook chicken for about 5 minutes or until you see nice grill marks. Flip chicken and continue to cook for another 3-5 minutes, depending on the size of your chicken thighs (I find boneless chicken thighs to cook up fairly quick).
During the last two minutes of cooking, brush agave and cumin mixture on both sides of chicken and cook each side for about 1 minute.
Chicken is done when internal temperature is 160 degrees. Let chicken rest for a few minutes before serving.
If you don't have a grill, prepare recipe using a grill pan or under the broiler.
Do you enjoy cooking with spices? What's your favorite spice, or is there one that really intimidates you?
Other recipes using cumin seed: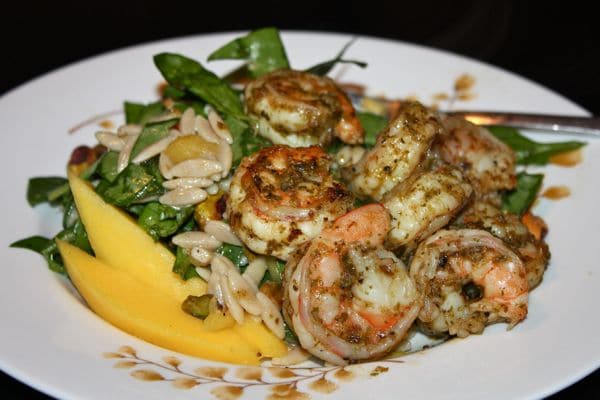 Spicy Shrimp and Avocado Lettuce Cups
Seared Scallop Tacos with Black Beans and Green Chile Chutney
Warm Chickpea Salad with Cumin Seed and Garlic from The Kitchn
Cumin Seed Roasted Cauliflower from Smitten Kitchen
Sweet Cumin Cardamom Refrigerator Pickles from My Kitchen Addiction
Roasted Carrots with Cumin from In The Kitchen with Kath
Baby Potatoes with Cumin from Rachael Ray
Quick Mojo Sauce from Simple Bites
Are you following me on Instagram, Twitter, Facebook and Pinterest? If you'd like to subscribe to Aggie's Kitchen and have each post delivered straight to your e-mail box, then please add your email here. Happy cooking!
There are affiliate links in this post. I make small earnings through any purchases made through these links. Thank you for supporting Aggie's Kitchen!