My Weekend In Narragansett RI with The Cabot Fit Team for Ocean Road 10K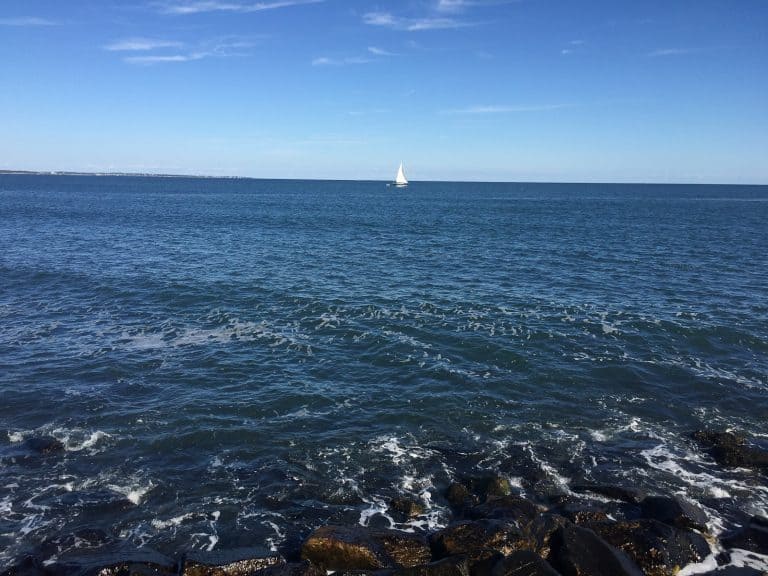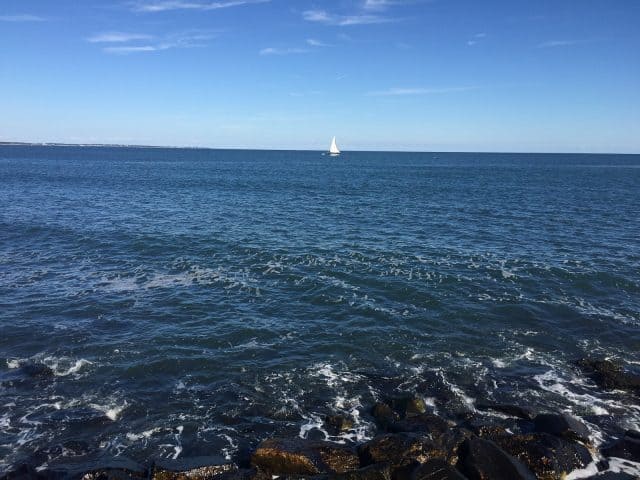 Last weekend I flew to Narragansett, Rhode Island to run in the Ocean Road 10k as a part of the Cabot Fit Team with my friends at Cabot Creamery Co-operative. Leaving the Florida heat for a few days to experience true fall New England weather was such a treat that I am seriously considering making this race a yearly tradition. The race course was absolutely gorgeous!
(Disclosure: My trip and race entry were sponsored by Cabot, but my opinions are my own.)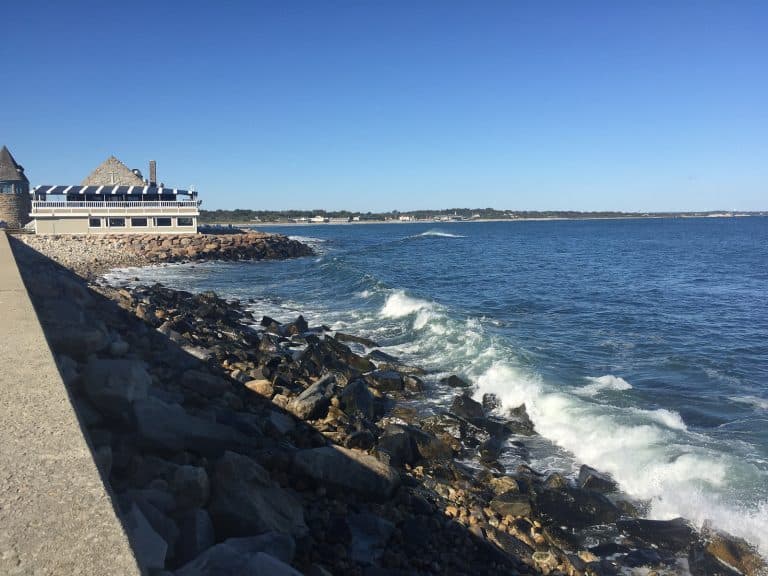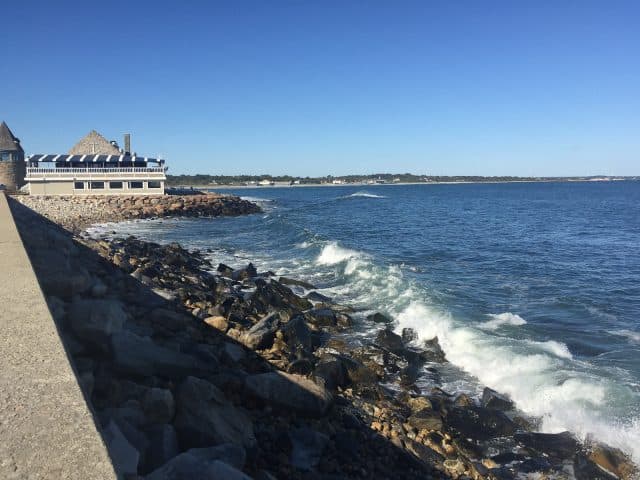 What is The Cabot Fit Team?
You are most likely already familiar with the farmhouse logo found in your grocery store's cheese cooler, but (like me) you may not have realized that Cabot is not just a cheese company but an extensive community of farm families (1,100 to be exact) that own and operate the business together to produce not just delicious cheddar cheese, but Greek-style yogurts, butter, cottage cheese and sour cream. I was impressed to learn that Cabot is very involved and committed with connecting with their communities – one way they do that is with their Cabot Fit Team. The Cabot Fit Team's mission is to increase awareness of the importance of wellness through nutrition and exercise. I think if you know me, you know that I was absolutely honored and thrilled to be a part of this experience and mission!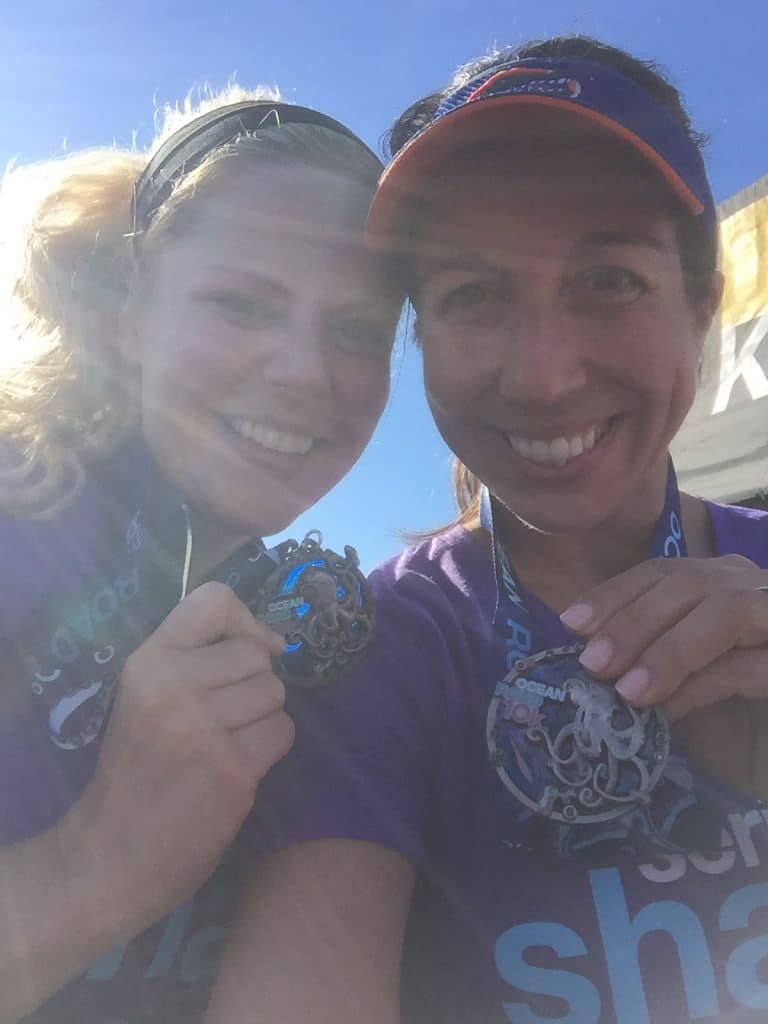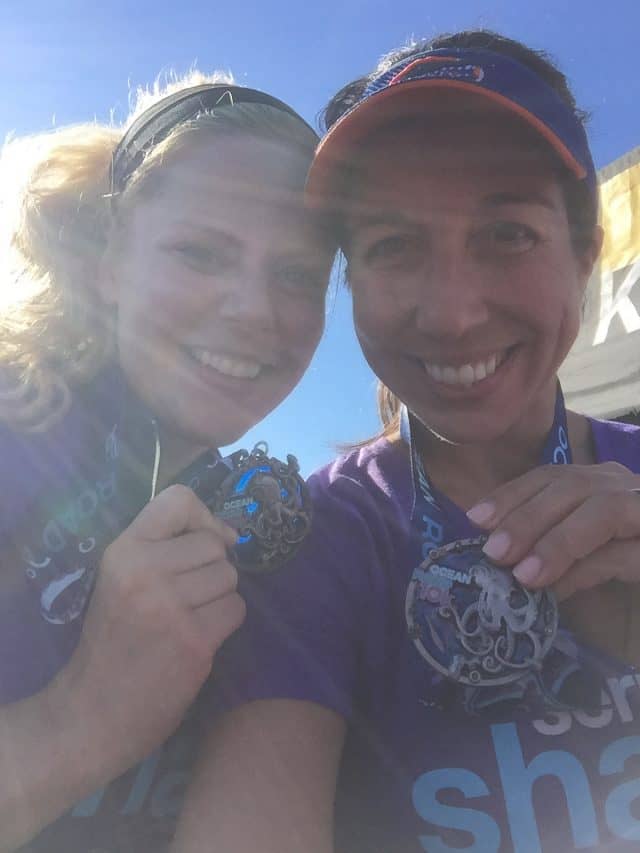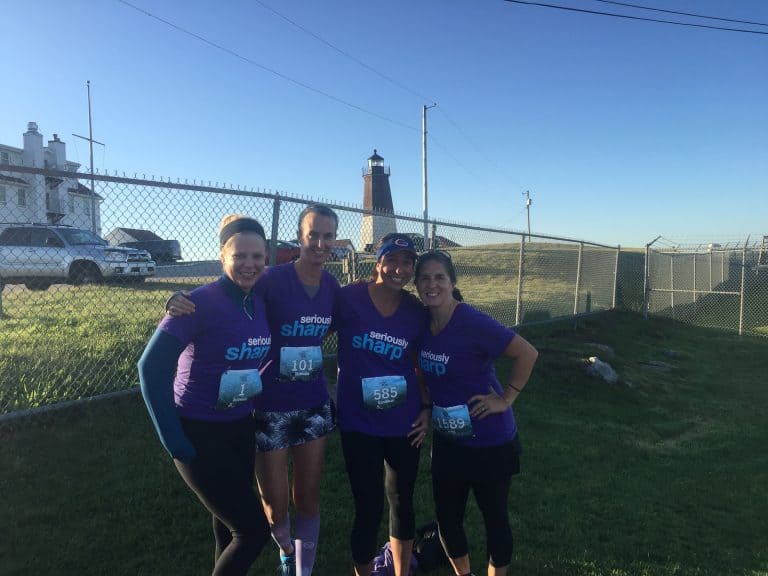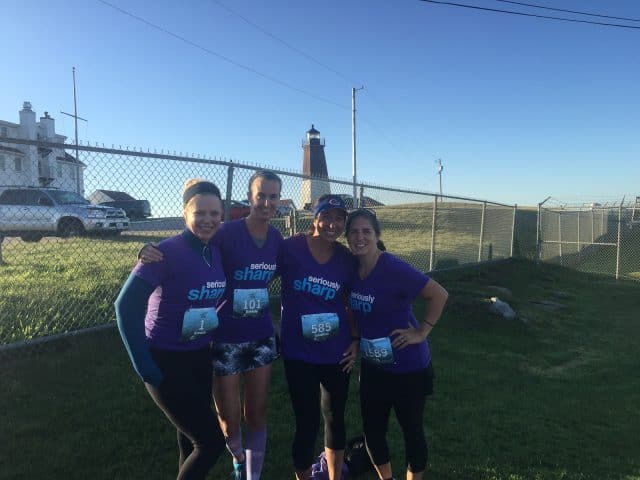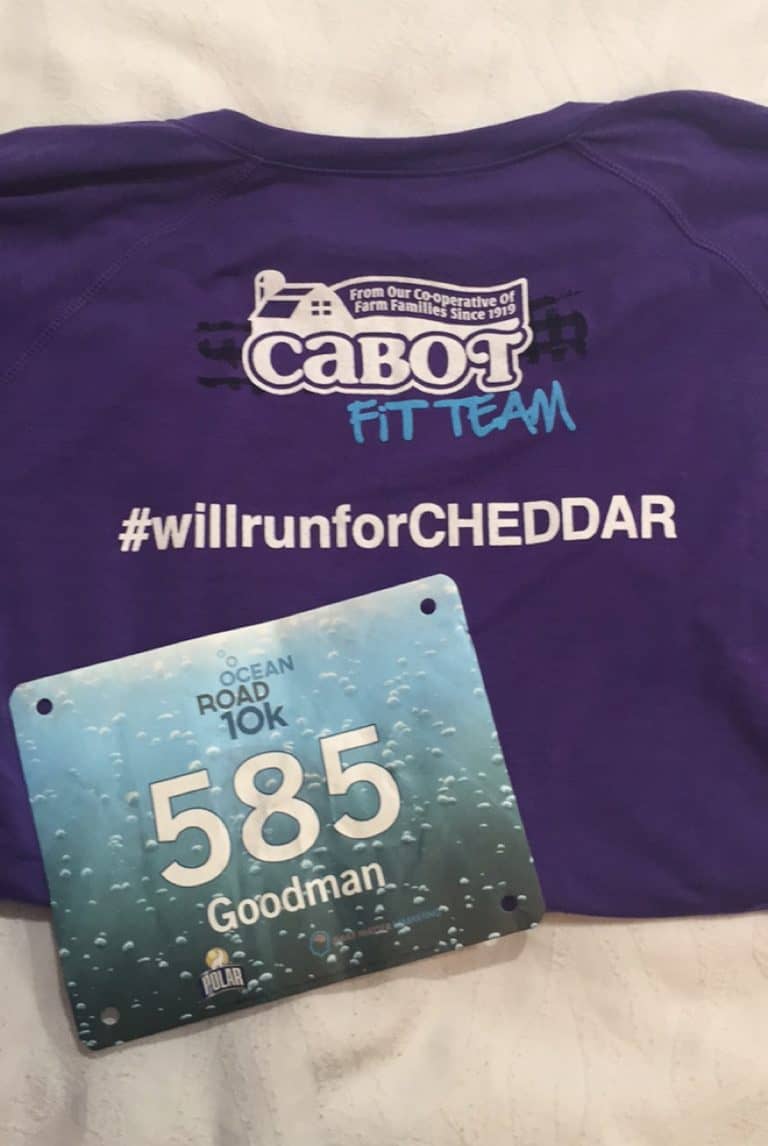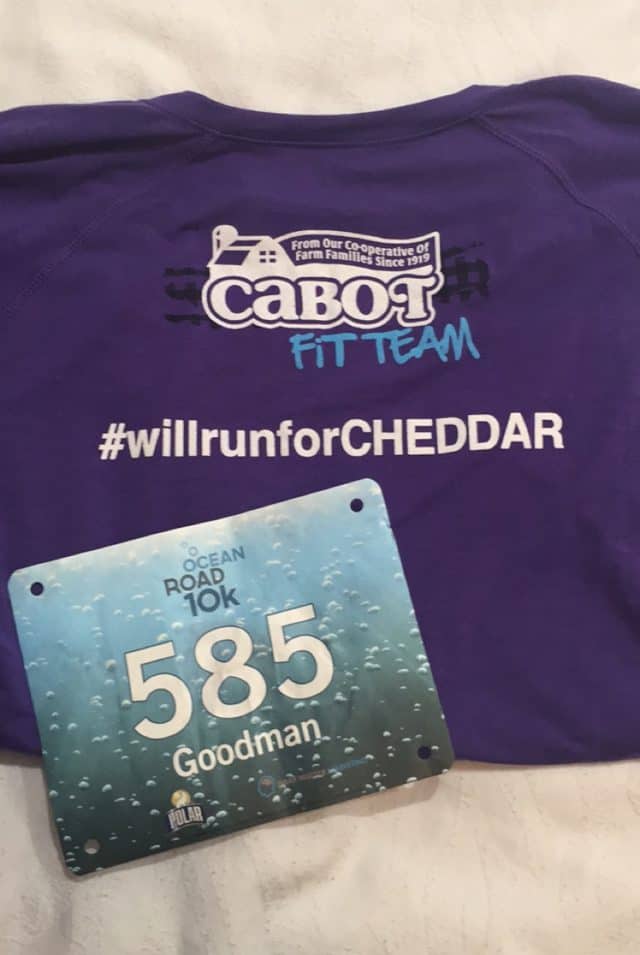 Running has not always come easy for me, and I've learned a lot of about fitness and what works for me over the last few years. It's been quite some time since I've run a race, and honestly until this past May I really haven't been running much at all due to hip pain, caused by running. My hip has suffered over the last 10 – 13 years through pregnancies, poor posture and inconsistent training and stretching, so needless to say when I started running again this year I had to be very mindful and realistic about things. I started incorporating interval running & walking (similar to the Galloway method of run/walk/run training) into my workout routine just a couple days a week along with strength training and yoga and I have never felt better. I've checked my ego and am just happy to participate in races again totally focused on having fun without the pressure of "performance" if you know what I mean. Finishing a race means way more to me than personal records (though having a natural competitive spirit, this will be a challenge 🙂 ). I have always loved the energy and community that come with running events so I knew once I started running again I wanted to start being a part of them again.
My point in sharing this with you is to encourage you to dig deep, get out there and change things up if you need to when it comes to your fitness. I feel younger, stronger and more fit and able at the age of 41 then I ever have in earlier years.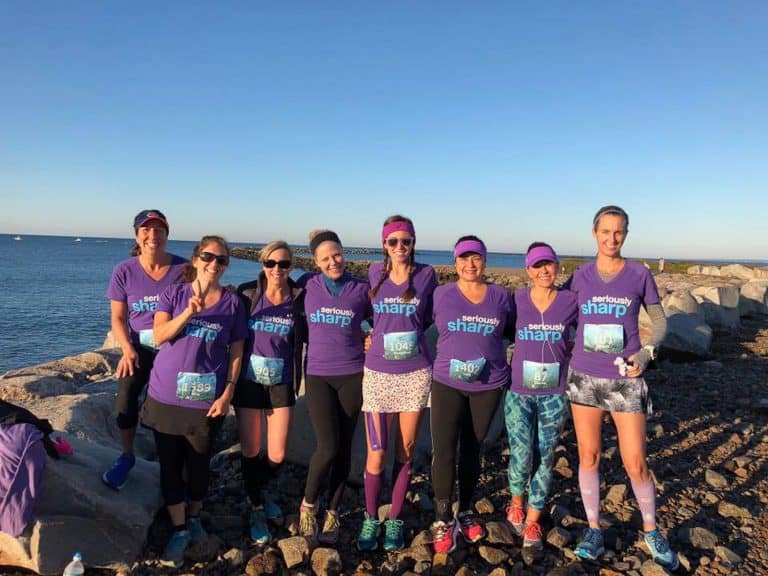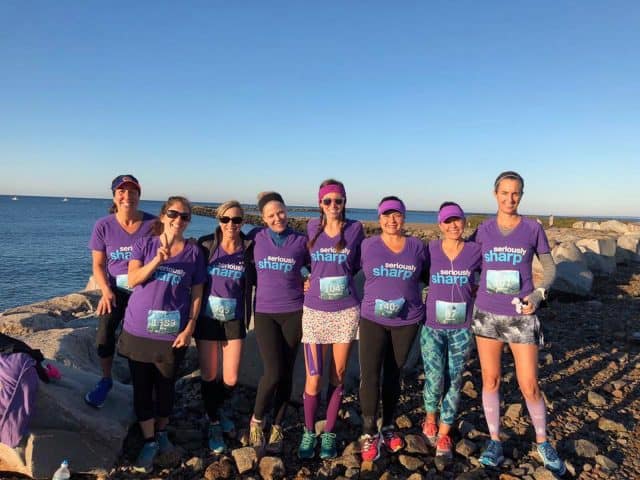 2017 Cabot Fit Team:  me, Sara, Amee, Christy, Heather, Diahann, Brittany, Sandra and Nellie (not pictured)
More about Cabot:
I mentioned that Cabot is owned and run by the farmers themselves. We were able to visit with one of the local farm families while we were in Rhode Island and it was such a fun and educational experience (like my last dairy farm tour just a couple of months ago!).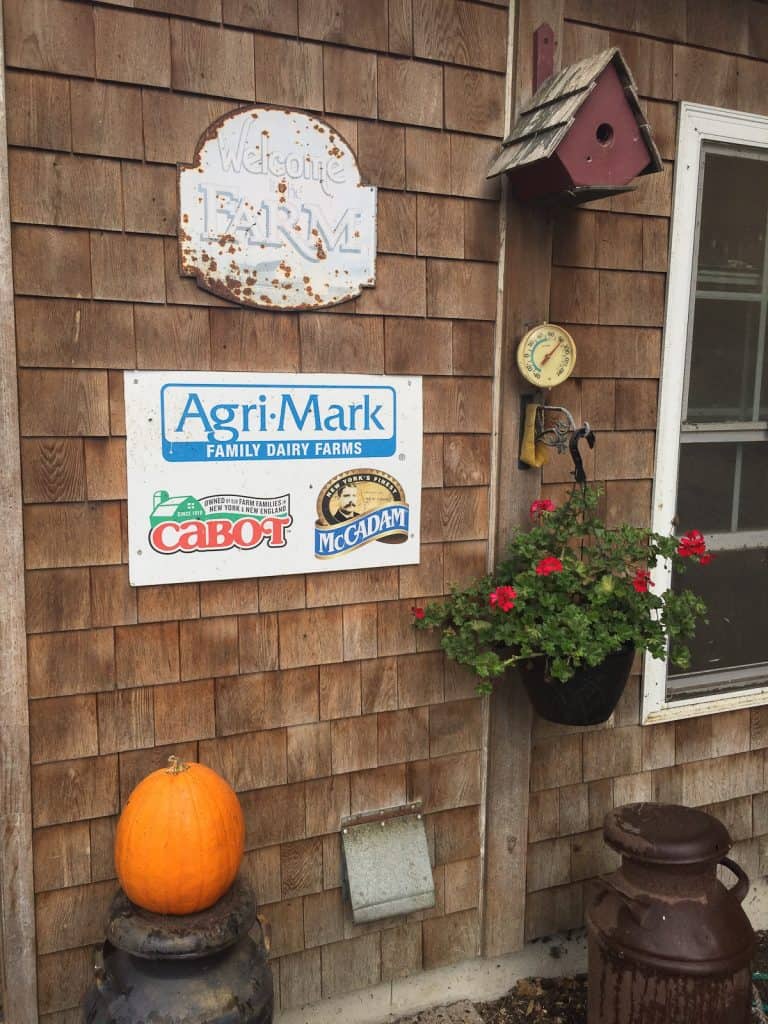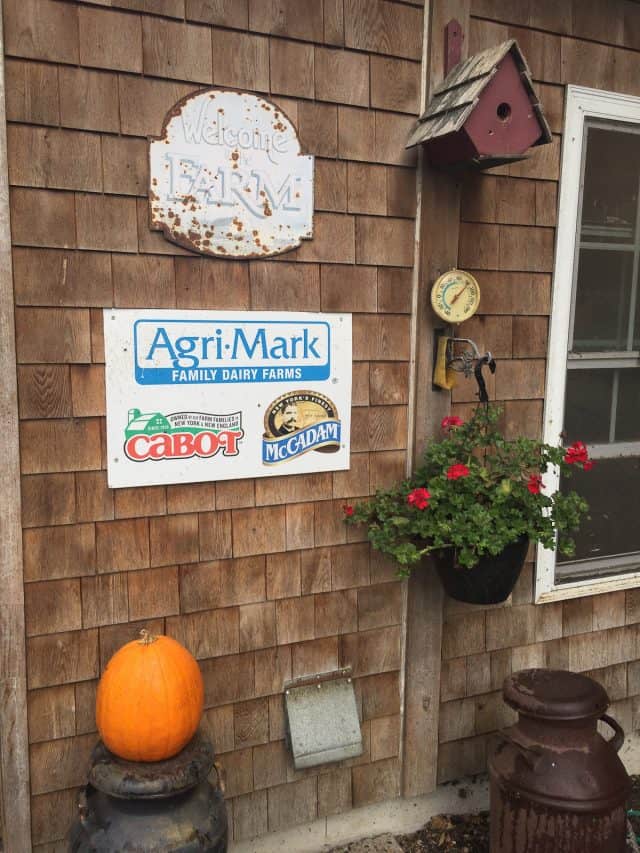 We spent some time at EMMA Acres, really getting an inside peek at how a family runs a dairy farm. It's  obviously a 24/7 "job" and at this family farm, everyone is literally involved from morning till night.
The highlight of my time at the farm – visiting with the baby calves. 🙂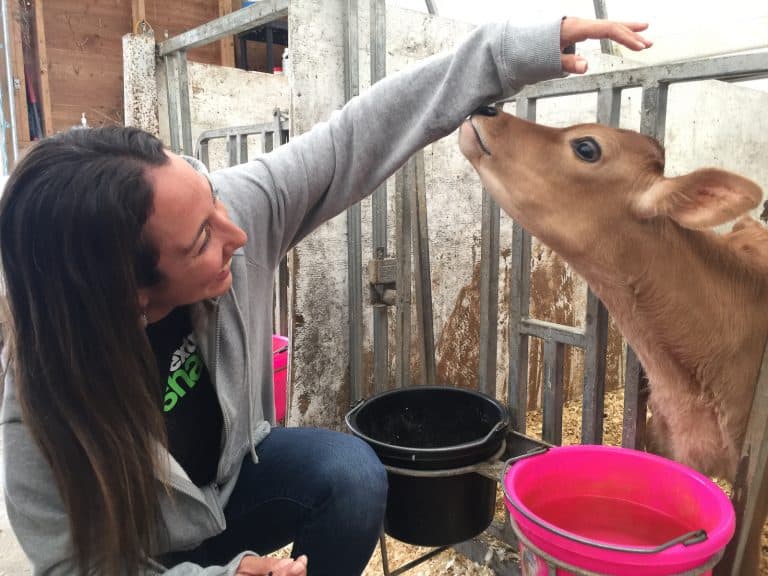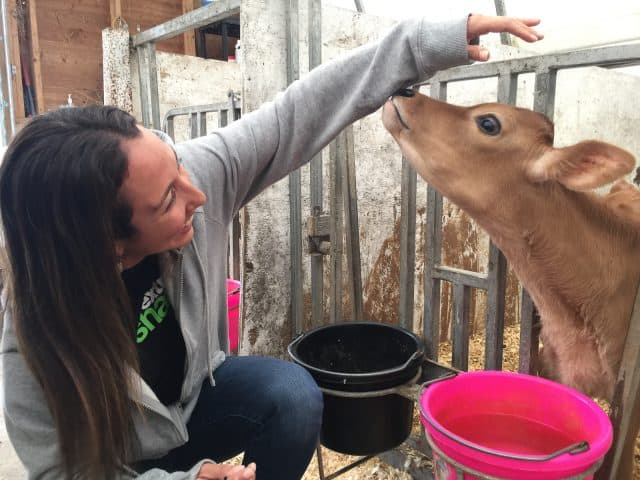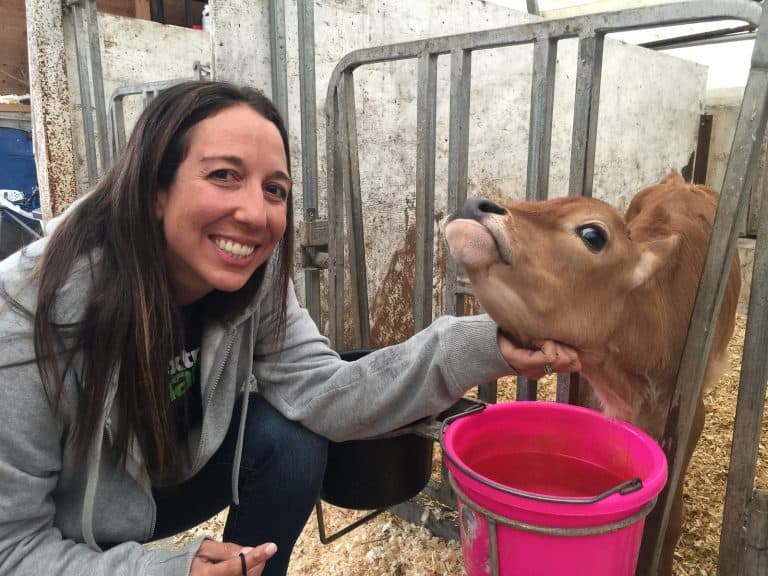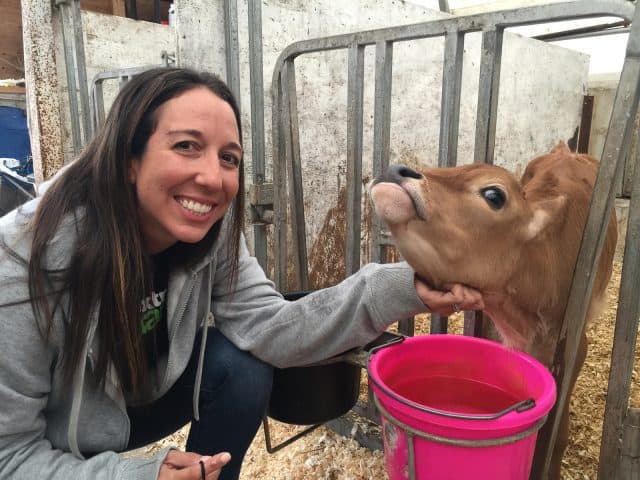 and meeting Aggie (yes, Aggie) the cow!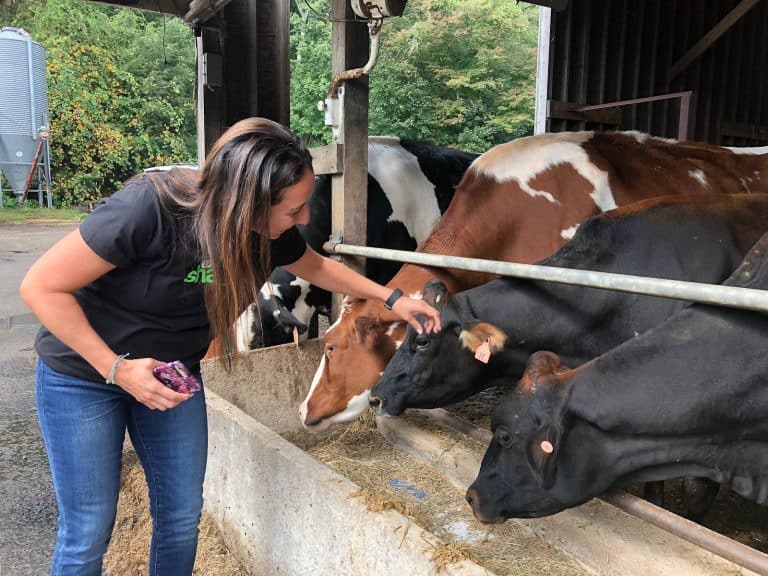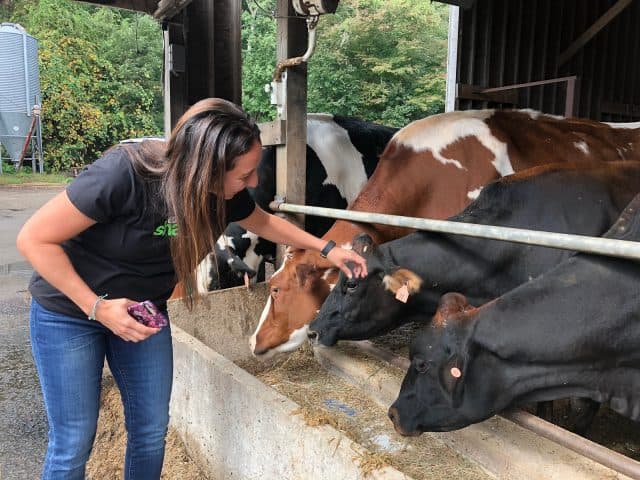 Around Narragansett
This was my first time in Rhode Island and I was absolutely charmed by the town of Narrangansett. It was right on the coast and is filled with so much history, beautiful architecture and delicious seafood.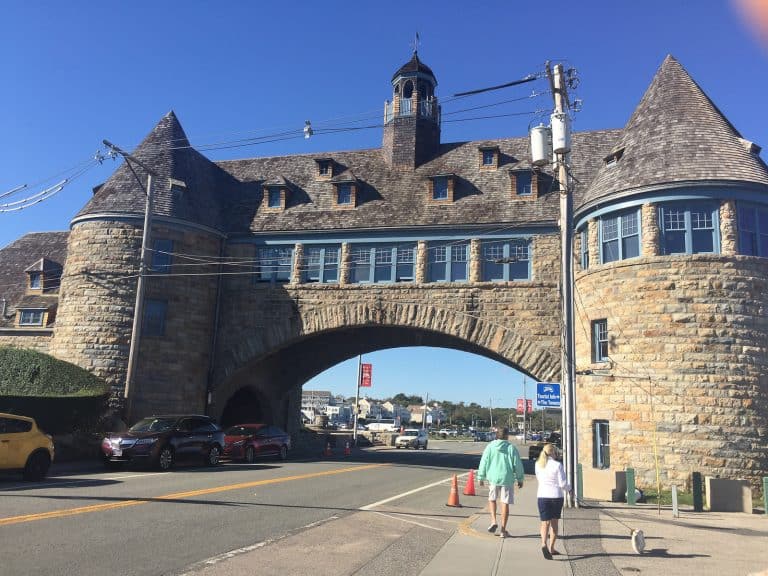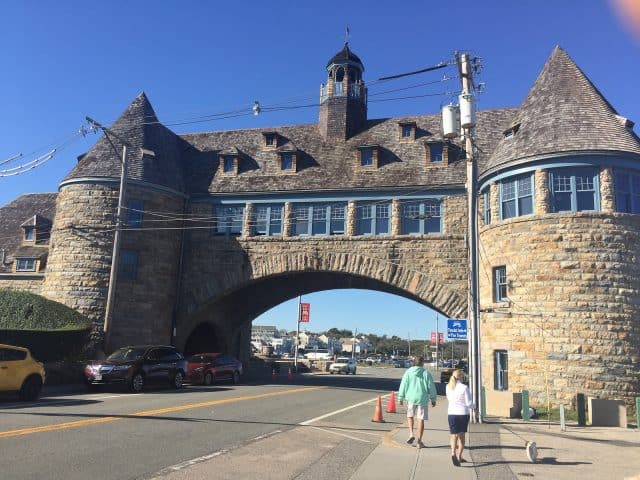 The Towers of Narrangansett is probably the most well known structure in the town. The building was mostly burned down in 1900, leaving behind the two towers and arch and courtyard which is now used for events such as weddings. We were able to walk through and as you can imagine, the seaside views were absolutely stunning.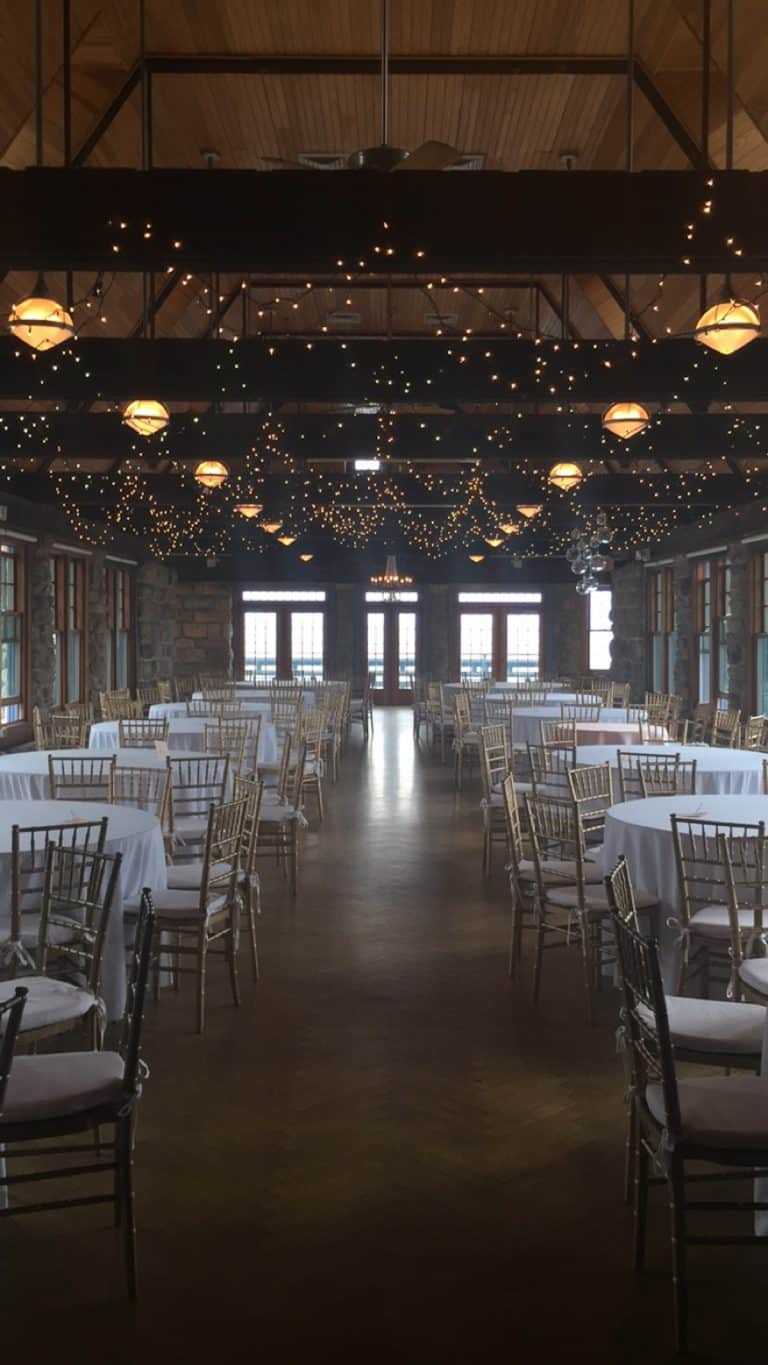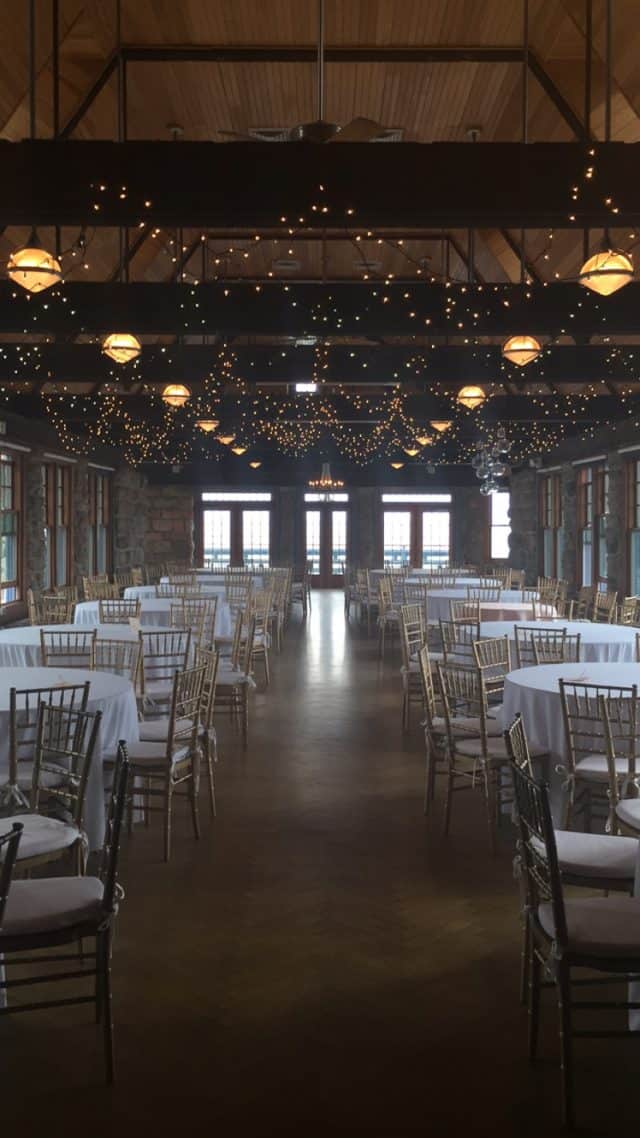 More of the homes and buildings around town…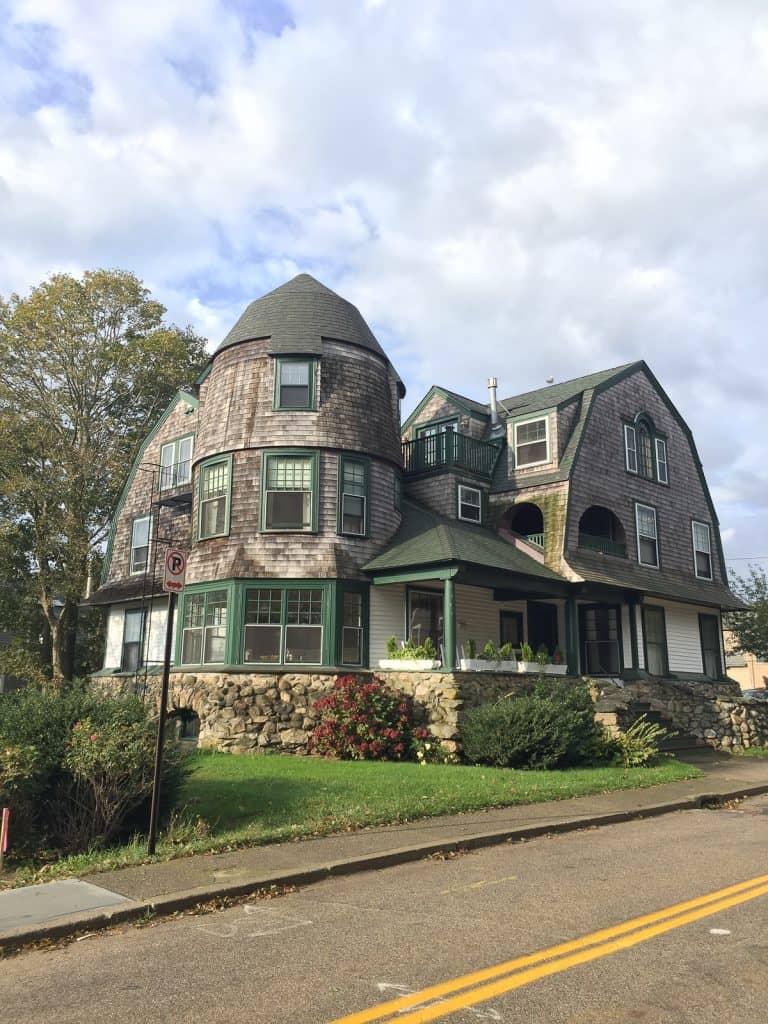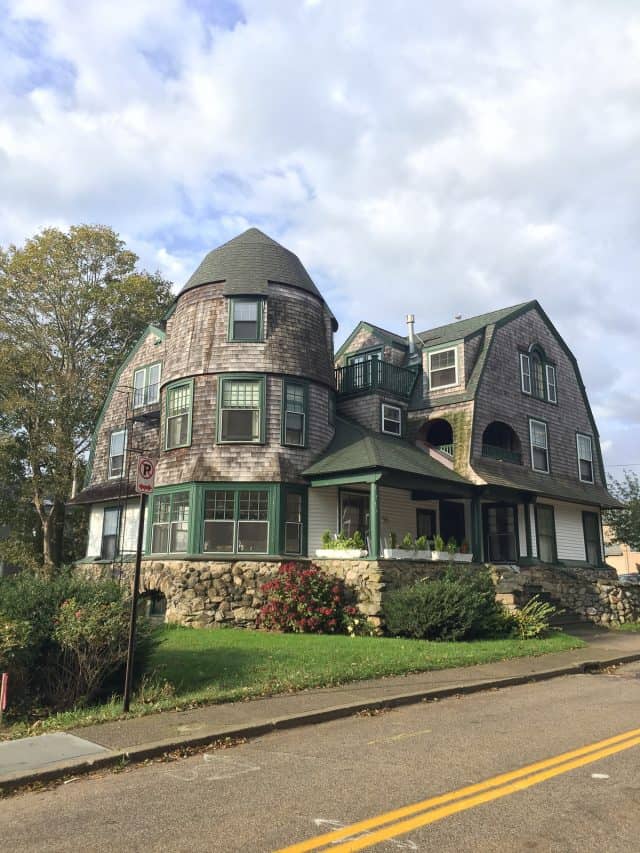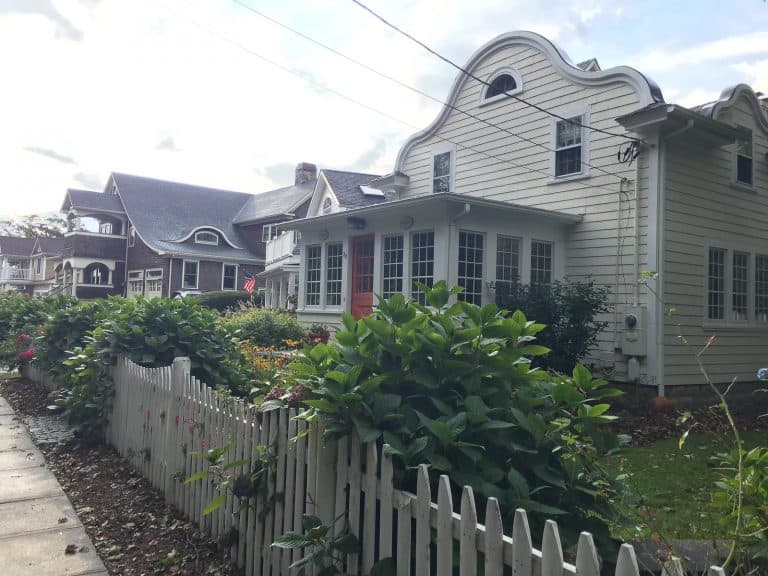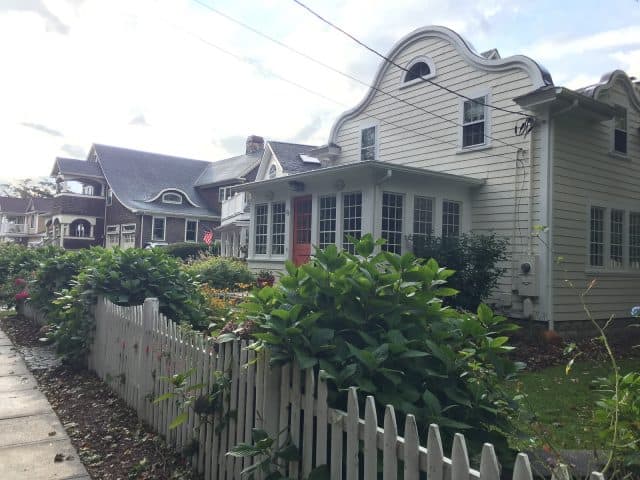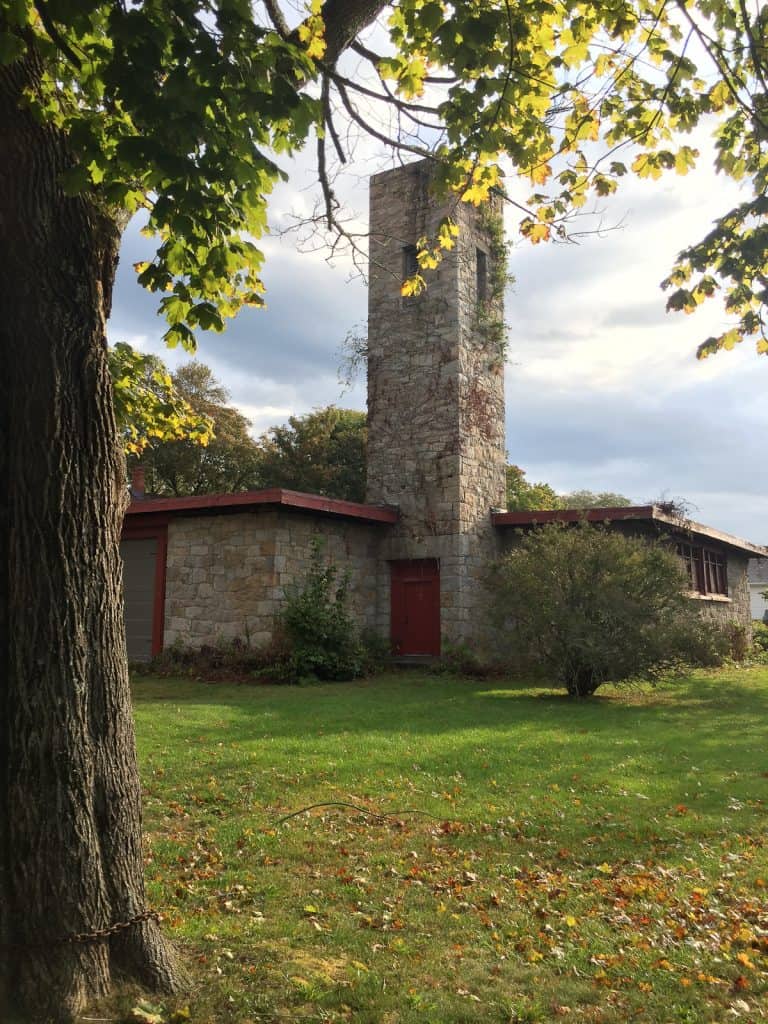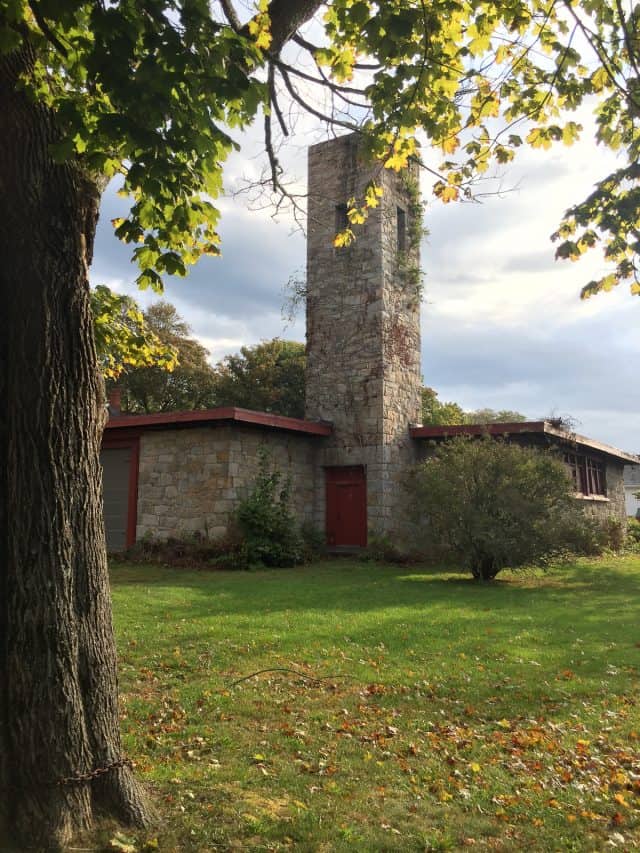 If you are interested in learning the history of the town while visiting, I recommend taking a trolley tour with the Narrangansett Historical Society. I found it so interesting and even more so as I was running the 10k because we ran through most of the areas that we saw during the tour. It was pretty cool to have a more up close view of the buildings and areas after learning about them on the tour the day before!
Where We Stayed and Where We Ate
Our weekend stay was at the Ocean Rose Inn, right on Ocean Road. The ocean view from my room was incredible, watching the sun rise up off the water is something I don't get to see often so I was so happy to wake up to a beautiful sunrise each morning.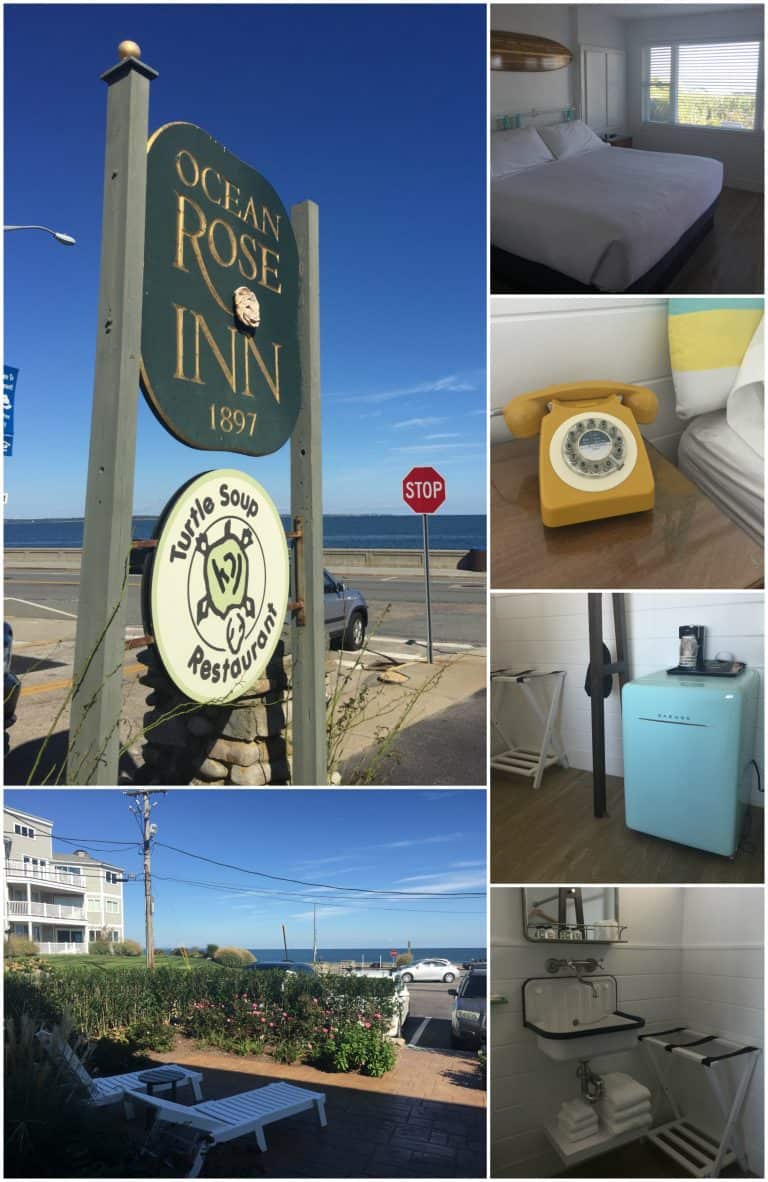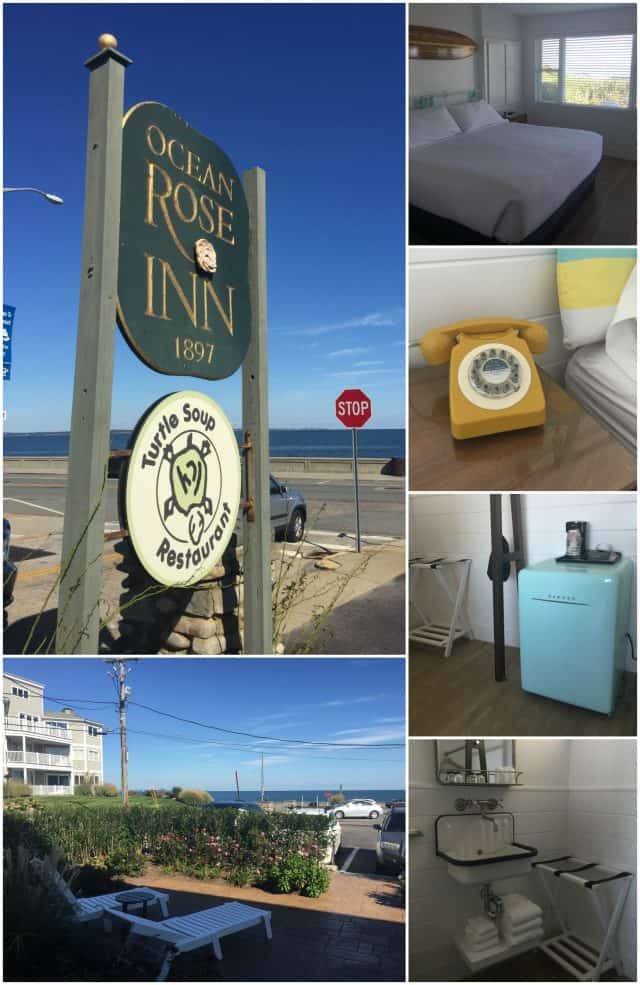 I stayed in one of the remodeled, contemporary rooms. They had a simple, beachy feel to them and I loved the front patio space where I was able to enjoy my coffee while taking in the fresh sea air. The rooms in the main inn building are more historical.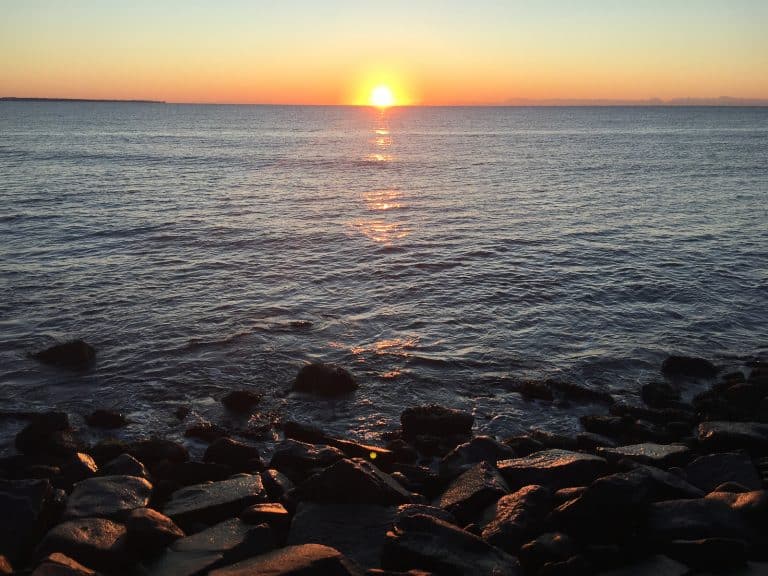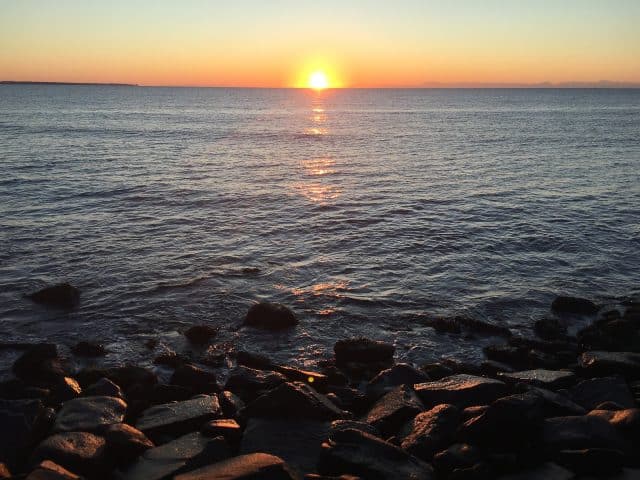 We enjoyed many meals around town. Being a seafood lover, I was in heaven!! There were a couple in our group that don't eat seafood, and there were were plenty of options for them so no worries if you aren't into seafood and visiting.
What I loved about where we were staying is that we were able to walk to all the restaurants we ate at. Everything is nearby and the weather was perfect for walking.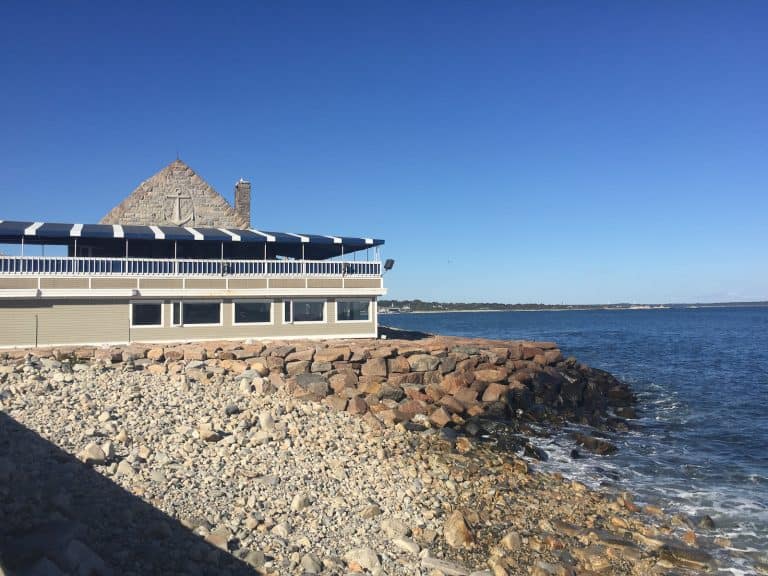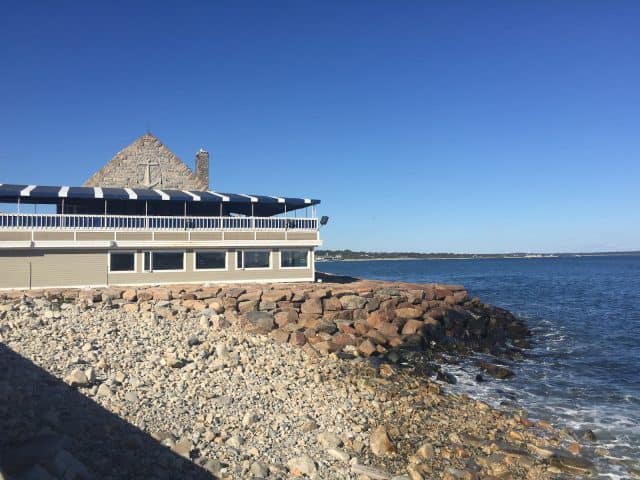 Where we ate and what I ordered or tasted:
Turtle Soup (at the Ocean Rose Inn): Samdperil Salmon
Trio: Caprese Salad with local heirloom tomatoes and mozzarella (pictured below) and Roasted Cod (this was my favorite meal of the weekend!)
The Picnic Basket: Mesquite Melt (so good!)
Cool Beans: Chai Latte, Cold Brew, Ham and Egg Panini (and they had acai bowls and egg white frittata muffins that looked great!)
Monahan's Clam Shack: Lobster Roll (pictured below), Fried Clams
The Coast Guard House: Beef Short Rib Dumplings (pictured below), Fried Calamari (below), Seared Sea Scallops over Arugula Salad
I wish I took more pictures of the food!!
(I really try not to have my phone out when I'm in restaurants but then when I'm sharing about food with others I always end up regretting it 🙂 )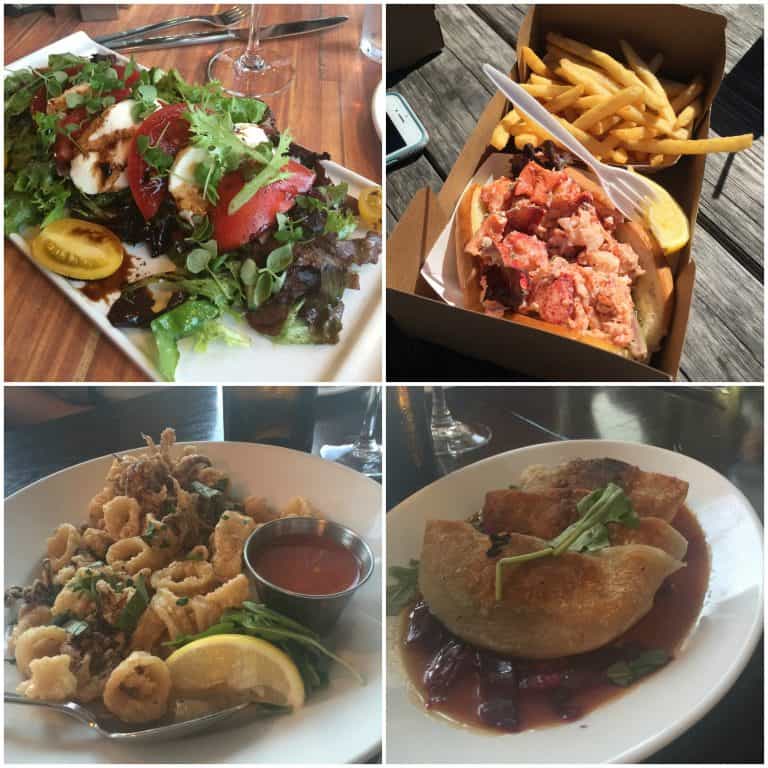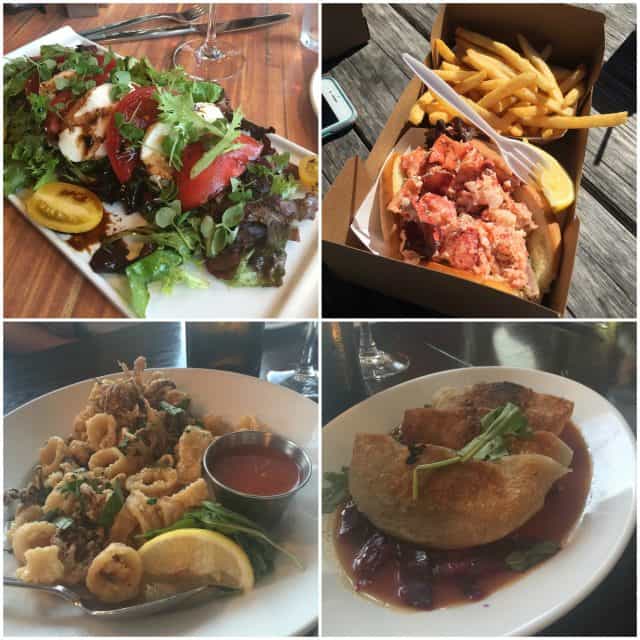 #WillRunForCheddar
We really did run for cheddar!! After our race on Sunday, Cabot hosted us at The Richards Bed and Breakfast for a wine and cheese tasting and to learn more about cheesemaking. We sampled so many delicious cheddar cheeses in the beautiful historical garden of the home – I was a happy girl. Please check out the photo gallery of The Richards Bed and Breakfast, it is an absolutely gorgeous home.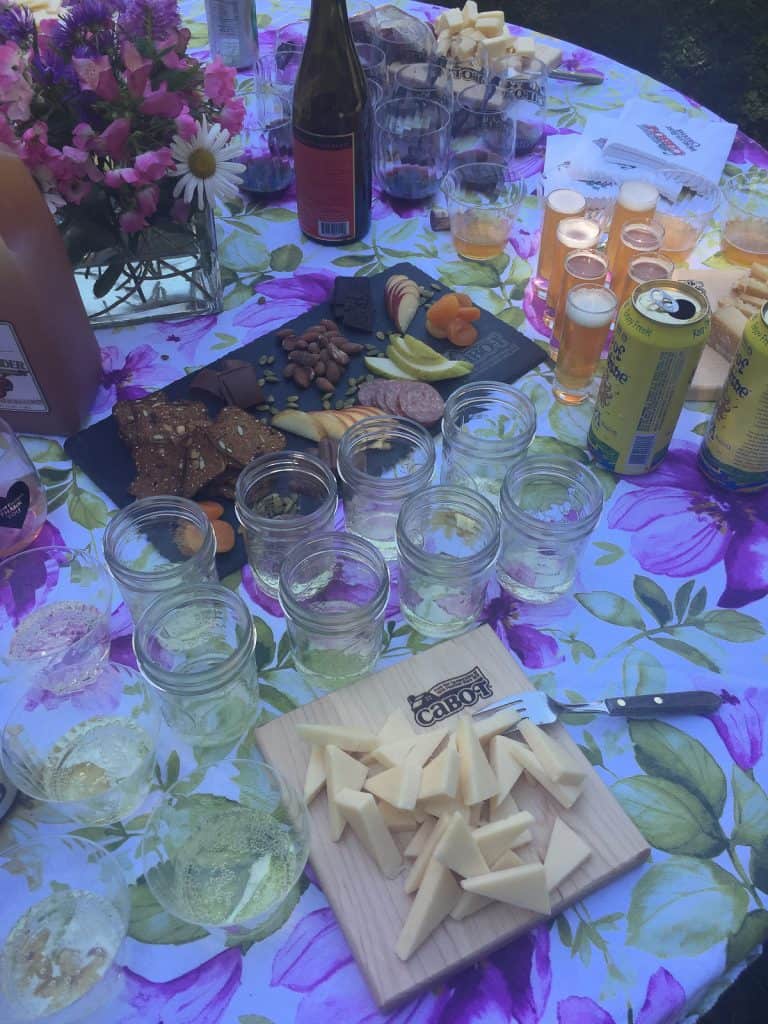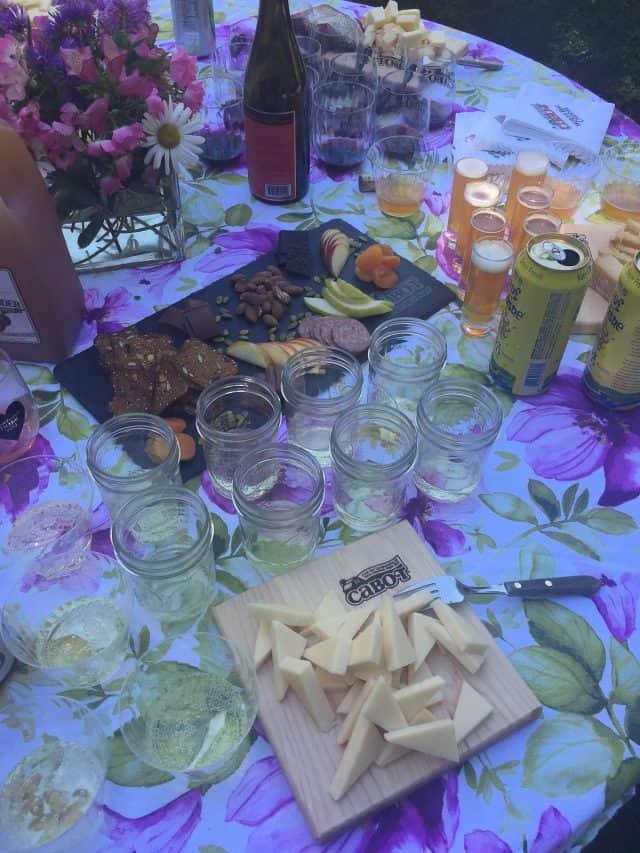 I hope you enjoyed reading about my weekend in Narrangansett. I left feeling so refreshed from the crisp sea air and the company of wonderful women, as well as an awesome run!
Are you following me on Instagram, Twitter, Facebook and Pinterest? If you'd like to subscribe to Aggie's Kitchen and have each post delivered straight to your e-mail box, then please add your email here. Happy cooking!
There are affiliate links in this post. I make small earnings through any purchases made through these links. Thank you for supporting Aggie's Kitchen!