A Visit with Harry and David in Medford, OR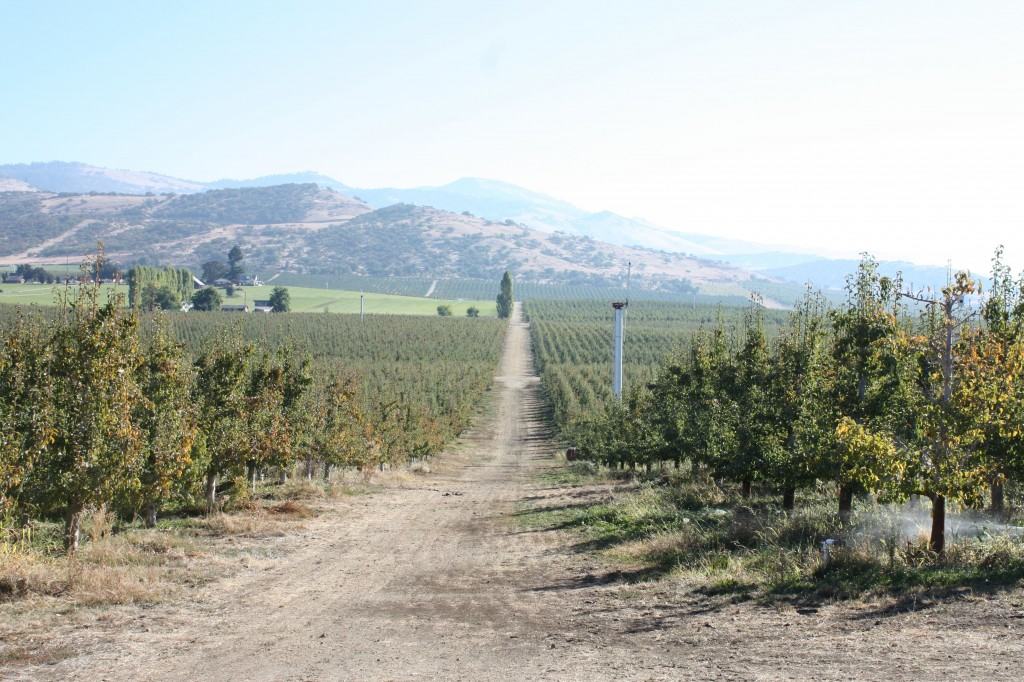 (Pear Orchard – Rogue Valley)
It's not very often that one has the opportunity to really catch a glimpse of what goes on behind-the-scenes of a company as well known and with so much history as Harry and David. I was fortunate to have been given an opportunity like this last week to visit this gourmet gift and fruit company when I flew cross country from balmy Florida to "fall-is-in-full-effect" Oregon and boy, did I soak in every single minute.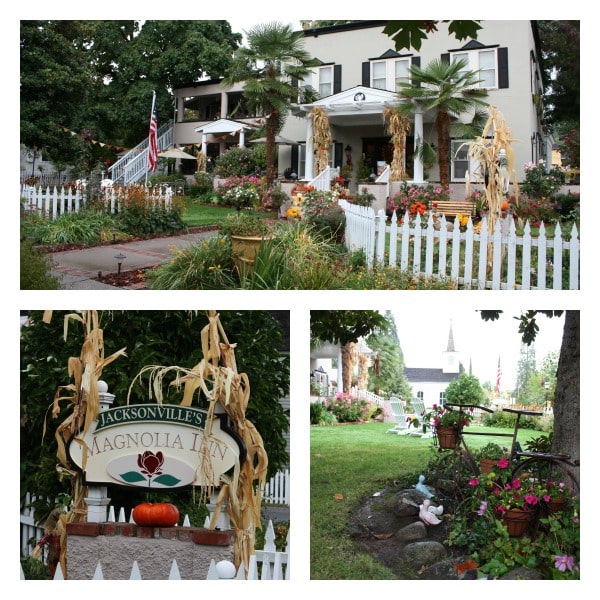 We were hosted by the totally charming Magnolia Inn in Jacksonville, a small eclectic town near the home offices of Harry and David. There were 11 of us – Brenda, Brian, Carrie, Dara, Gaby, Heather, Julie, Maggie, Matt, Sommer and myself – staying at the bed and breakfast; we took up all the rooms and let me tell you it was one good 'ole time.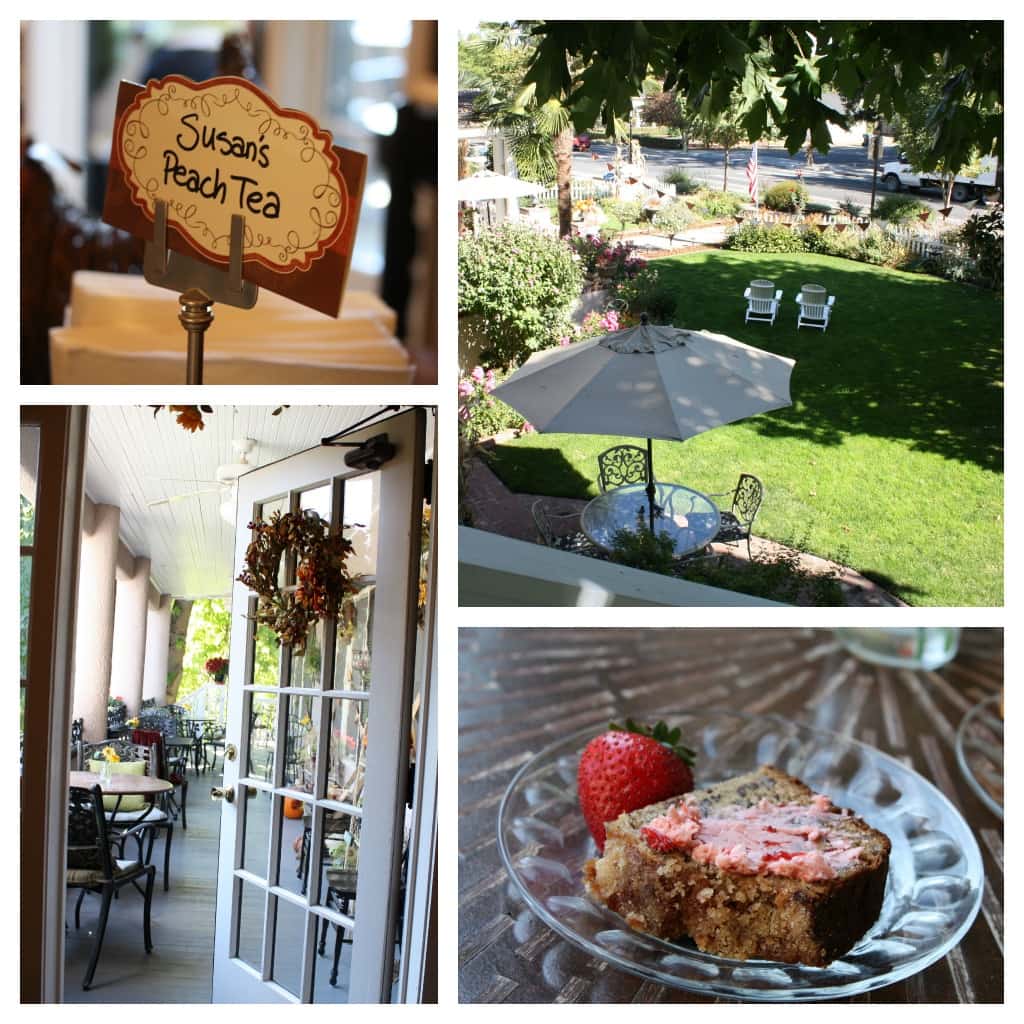 We woke up to coffee and breakfast just a few steps from our rooms every morning, and came back from our full days to a table full of goodies including milk & homemade treats and wine & cheese…there was something for everyone, lots of special touches and not a detail was missed. Susan and Robert, the innkeepers, were so hospitable and friendly, I was actually really sad to leave…I'm keeping my fingers crossed that I'll be able to come back and visit with my family one day.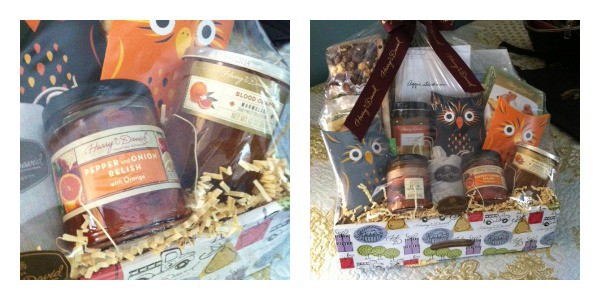 Speaking of hospitality, my dear friend Sandy (who lives in Medford and was our trip coordinator), hosted us in her home for dinner the night we arrived. That's right, she had all 11 of us (bloggers with cameras!) over to her house for dinner…how special is that? She welcomed us all into her home, and into her sprawling backyard where we dined outside in the crisp fall air under the stars – yes, it was exactly as dreamy as it sounds.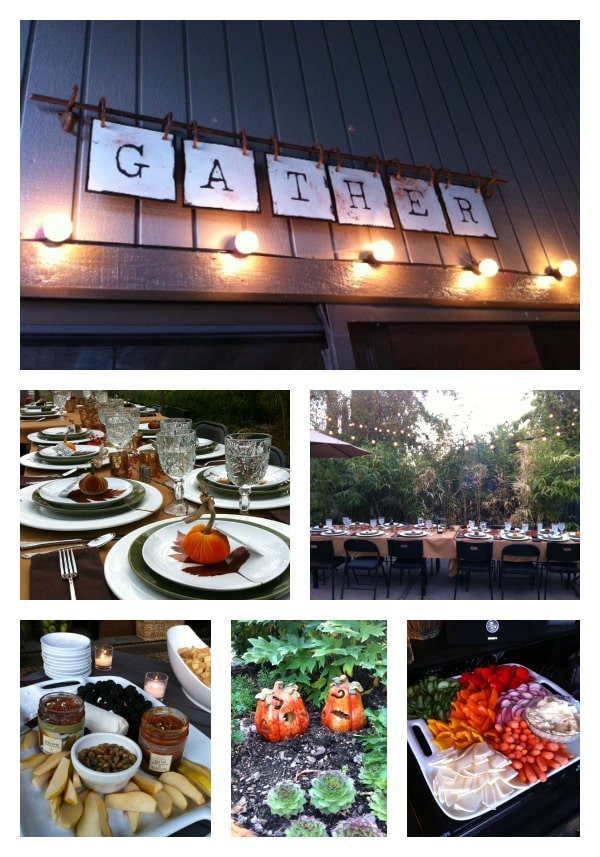 Her menu featured all kind of Harry and David specialties from a fruit and cheese plate featuring their famous pears and preserves, to a gorgeous vegetable platter with a mango cream cheese dip that we all couldn't keep our hands off of (literally). Dinner started off with Harry & David's Wild Mushroom Leek Soup that Sandy made her own, and it completely hit the spot after a long day of travel. She also served fresh salmon dressed up and broiled with Pepper and Onion Relish as well as a few sides from H&D's newest line of entrees including this Lobster Risotto that we were all passing back and forth. And dessert?  Sandy's Warm Pear Pumpkin Pecan Cake with a scoop of maple ice cream capped off the night just perfectly. As stuffed as I was, I scraped my plate clean. Oh yes, I did.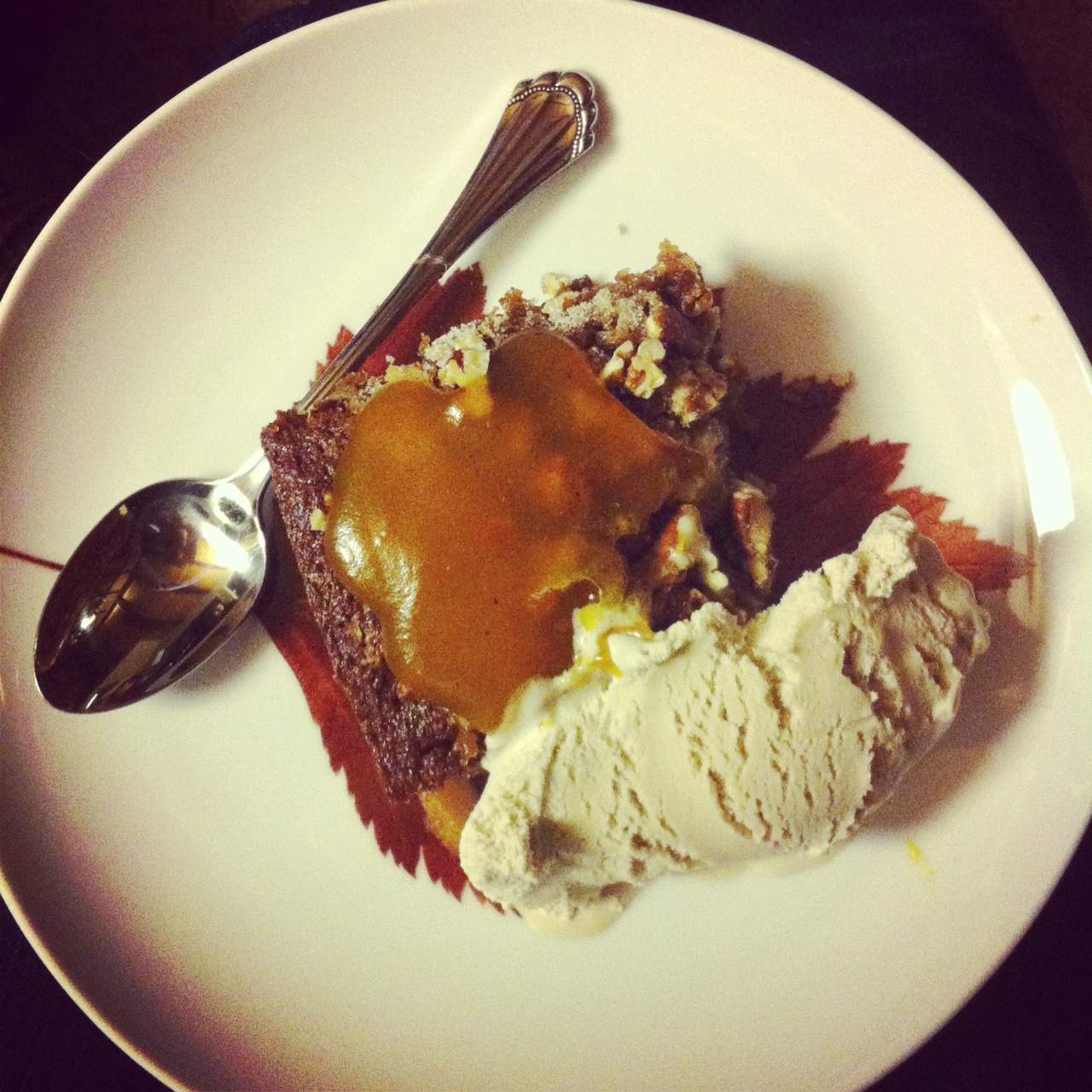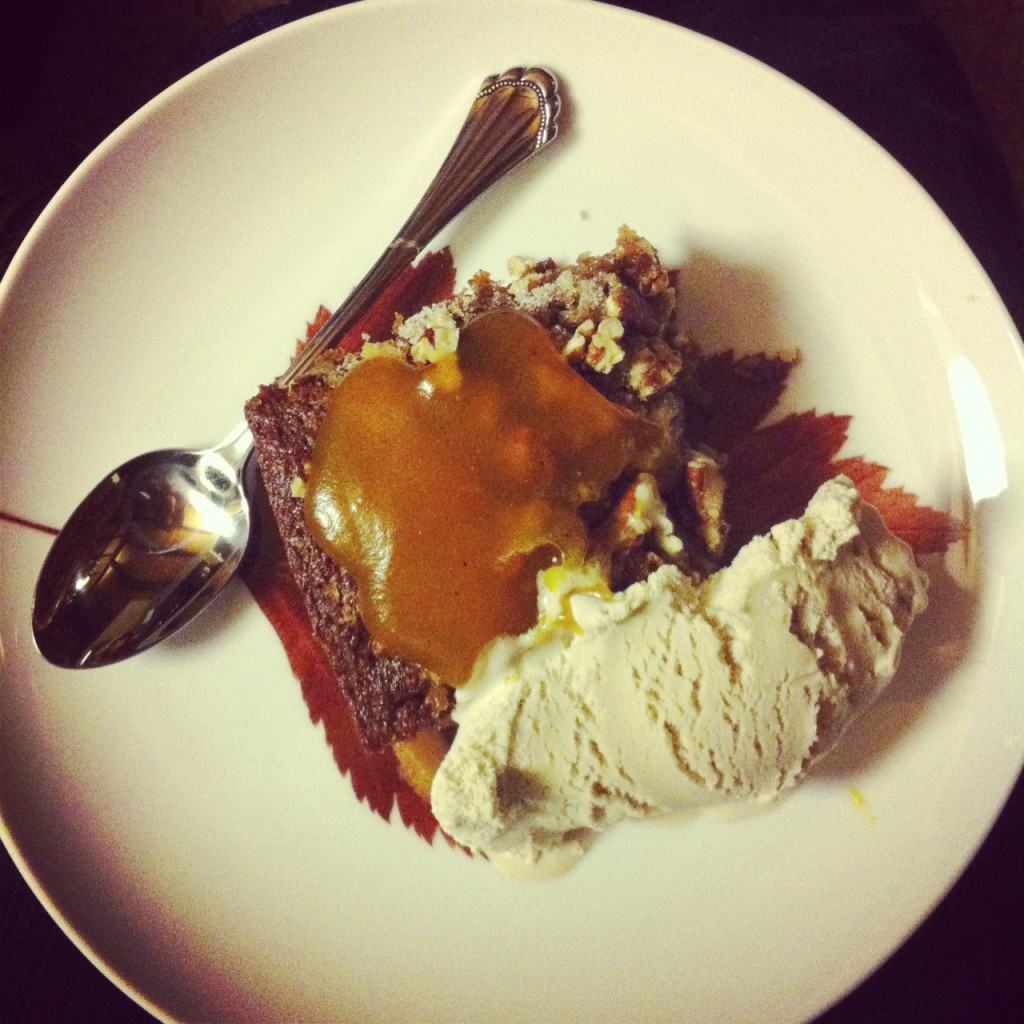 What I loved most about our dinner together was that it was in true Sandy style – easy comfortable entertaining at it's best. Fun!!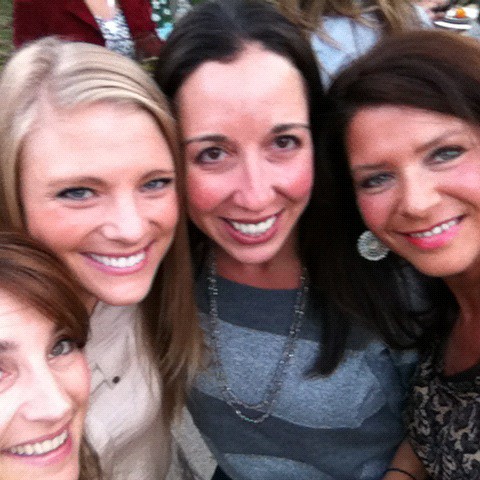 (iPhone cheesin' with Carrie, Julie & Sandy)
We spent a good chunk of our days touring the many parts of Harry & David, including their orchards, chocolate and candy factories and packaging facilities. The orchards were a highlight for me, I was amazed at all the pride they take in growing their fruit that is hand picked and handled with so much care so that it's just right for their customers (as their loyal customers have just learned to appreciate and expect). All of their desserts, chocolates and candies are made in house…I enjoyed my fair share of Moose Munch over just a few days, in fact, I think I may actually be in withdrawal. I also enjoyed my fair share of wine (surprise, surprise) – I have a new affinity for Oregon Pinot Noir and am anxiously awaiting the delivery of (a few) bottles I picked up during my trip.
Another highlight for me was on the last night of our visit. We experienced a fun surprise where we were introduced to Harry & David's brand spankin' new line of wines with an 8-course wine paired dinner. The dinner was held in a "crush house" and the smell of freshly crushed  and fermenting grapes filled the air and was absolutely mesmerizing. Talk about ending on a high note. If you want to learn more about the wines, my new friend Matt covers them well in a post here.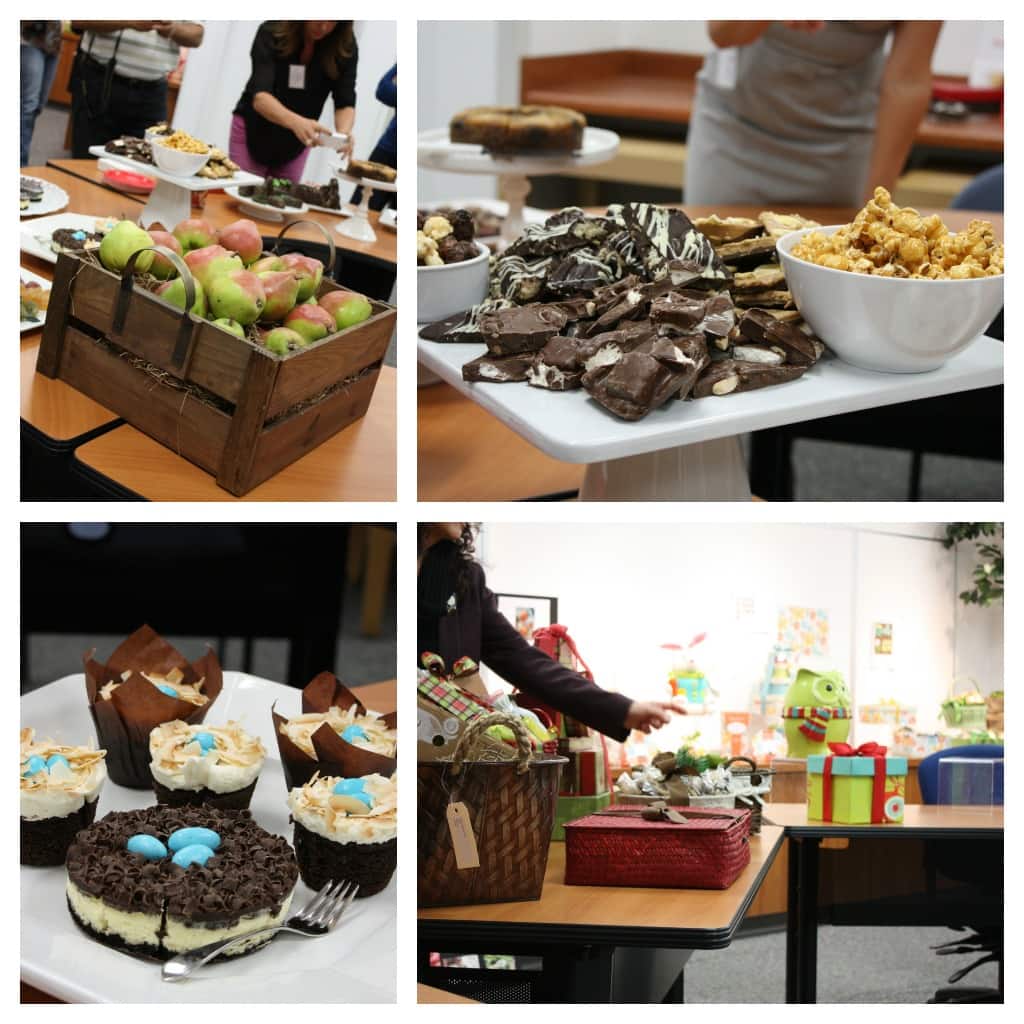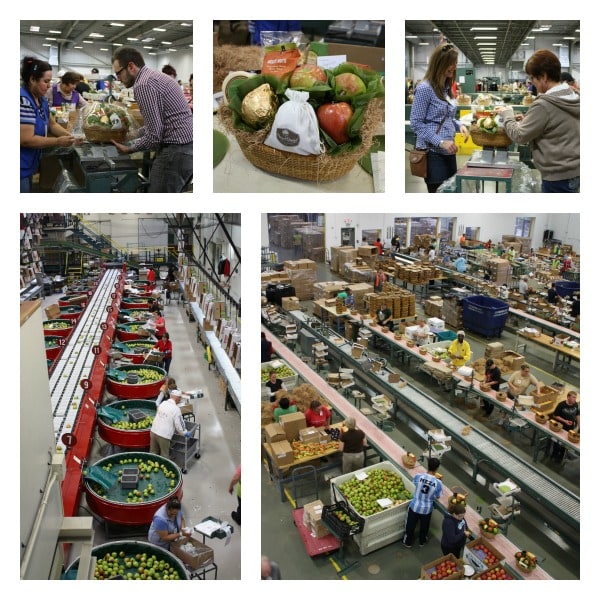 Let a group of bloggers with big cameras loose in a pear orchard in the middle of nowhere and this is what you get, a sight to see for anyone driving by that's for sure! I think we heard "caaaar!" warnings yelled a few times during this scenic photo opp.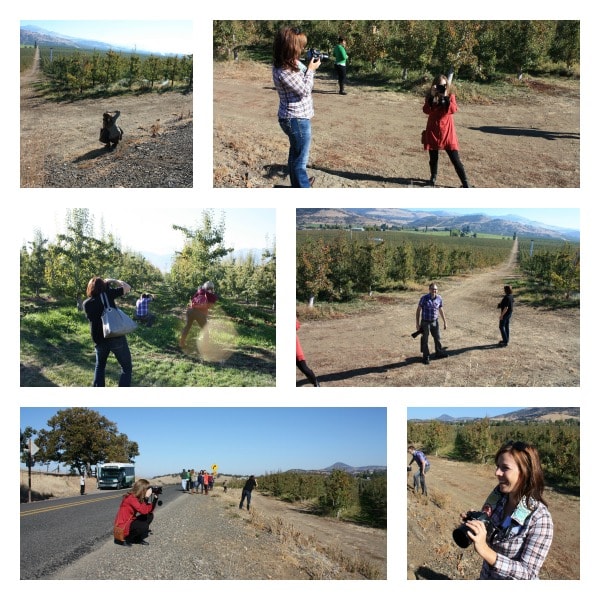 It's always fun and refreshing to connect and reconnect with other bloggers, especially ones who share the same passion for food as you do. I loved my time with my roomie and friend Dara, and couldn't have asked for a better way to experience a few days of true (non-Florida) fall in Southern Oregon with good food, company and plenty of laughs.
Thank you Harry and David, and Sandy – you are all truly a class act in my book.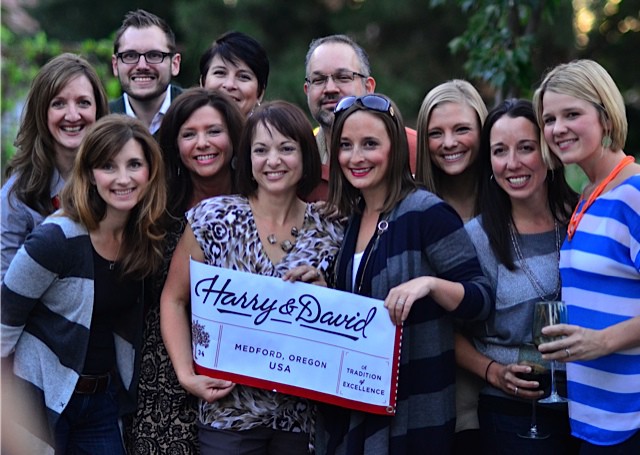 (thanks for sharing this great photo of us Sandy!)
(Disclosure: My trip expense was covered by Harry and David, however I was not compensated for this post.)
It was almost impossible for me to cover everything, so please enjoy these Harry & David (and Rogue Valley) recaps:
Peanut Butter Fingers – Dinner at the Coughlins', Harry & David Orchard Tour, Lithia Park and Déjà Vu Bistro, Harry and David Gift Baskets
A Thought For Food – A Visit to Harry and David + The Rogue Valley
Farmgirl Gourmet – Harry & David – A Southern Oregon Experience
A Good Time With Wine – Harry and David Launches Wine Collection
Are you following me on Instagram, Twitter, Facebook and Pinterest? If you'd like to subscribe to Aggie's Kitchen and have each post delivered straight to your e-mail box, then please add your email here. Happy cooking!
There are affiliate links in this post. I make small earnings through any purchases made through these links. Thank you for supporting Aggie's Kitchen!