Underestimating: Stretch a Meal with Bush's Beans!
I'll be in Park City, Utah for the next few days, attending evo '10 (The Evolution of Women in Social Media conference) alongside Bush's Beans and friends.  I've asked a few of those friends…one being Sandy of Reluctant Entertainer, to stop by my kitchen to share with you their favorite ways to use beans in cooking.  If you haven't "met" Sandy yet, then you must visit her at her site.  She has a real nice way of making you feel right at home while sharing wonderful stories, useful tips and creative ideas on how to be the ultimate hostess.  And she has an upcoming book on entertaining that I can't wait to get my hands on…thanks for stopping by Sandy!
We are becoming more and more of a "bean" family. We love the flavor, the protein and nutritional value, they're hearty, and as Mom, I love how you can stretch a meal with beans.
I'll usually do this by adding whatever kind of beans that I have stocked in my pantry!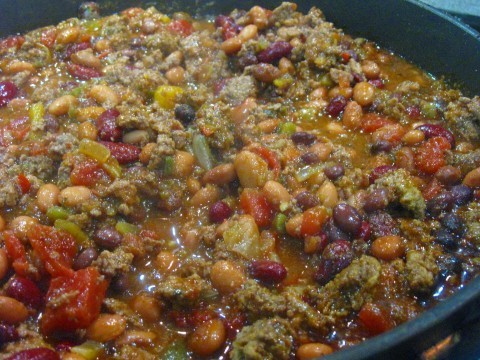 One of our favorite dishes in our house, and with the kid's friends, is chili. Doesn't everyone love chili? (My delicious Chicken Chili recipe will be in my new book due to be released this August!)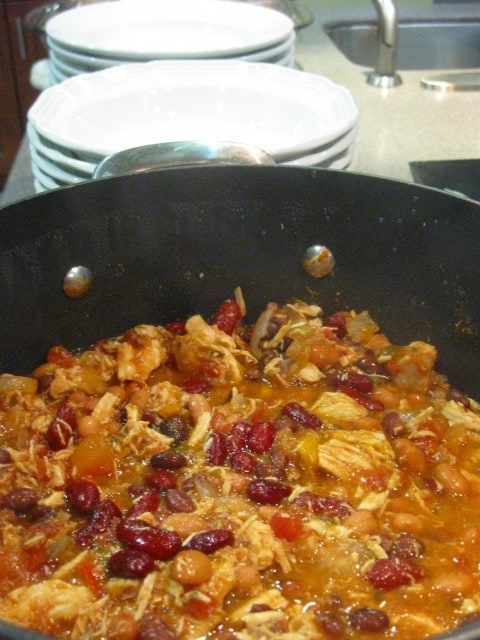 Back in the Fall we had a last minute Chili Feed in our new kitchen for the soccer team. We invited the team in even though the kitchen was not finished. I've learned over the years that even though the surroundings may not be perfect to not let it stop me from being hospitable. Letting go of perfectionism has been a gift to me, and to my family!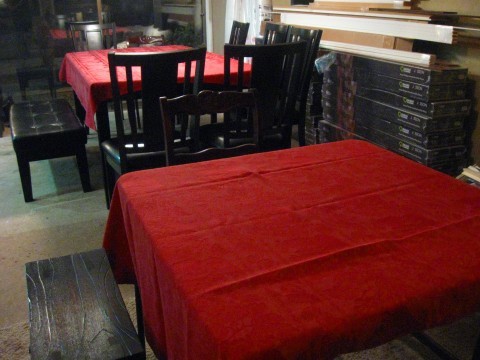 After opening can after can of Bush's Beans (and tomatoes), and filling two large pots with delicious chili, I really thought I had made enough for the entire team, plus adults.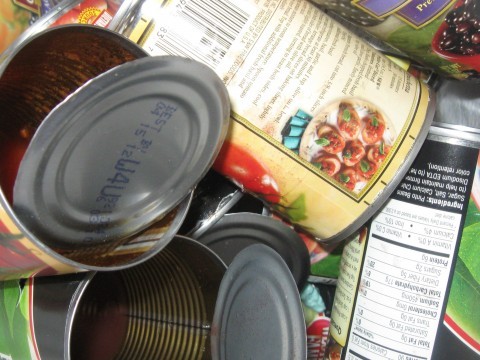 But guess what?
We ran out of chili!
I underestimated the amount for 14 boys and all of the adults. That was not good, as I pulled leftovers out of the fridge for last minute stragglers who showed up.
Luckily my friend Vicky watched my body language as I thought "oh no!" Vicky and I looked at each other and before I could even say anything, she said "that's okay, I'll share with my daughter." Moms just know, don't they?
Back to Bush's Beans. If I only had more in the pantry, I could have made it work. Because with beans, you can stretch just about any meal.
Have you ever had a group of people over where you underestimated the portions?
I'd love to hear your story!
Are you following me on Instagram, Twitter, Facebook and Pinterest? If you'd like to subscribe to Aggie's Kitchen and have each post delivered straight to your e-mail box, then please add your email here. Happy cooking!
There are affiliate links in this post. I make small earnings through any purchases made through these links. Thank you for supporting Aggie's Kitchen!