Tate's Bake Shop Carrot Muffins and a cookie & cookbook giveaway
(this giveaway is now closed)
I've been seeing posts about Tate's Bake Shop all over the web lately.  Lots of great baking going on out there!  Tate's might be a new name to you, but they are not new by any means…they opened their doors in the Hamptons, NY in 1980 and sold some of their baked goods at Ina Garten's own shop Barefoot Contessa. After I was recently contacted by them to try their cookies and check out their cookbook I quickly realized I was introduced to them a couple of years ago by my sister in law Jamie.  Jamie raved about this cookbook and has actually posted these yummy blueberry muffins and blueberry buckle from it too.
I absolutely loved their cookies…they are made just how I like them, crisp on the edges, slightly chewy in the middle.  And they are buttery…in a very good way. I was mailed a nice sample of their chocolate chip, macadamia nut and oatmeal raisin cookies.  I'm hoarding a package of the oatmeal raisin ones in the pantry…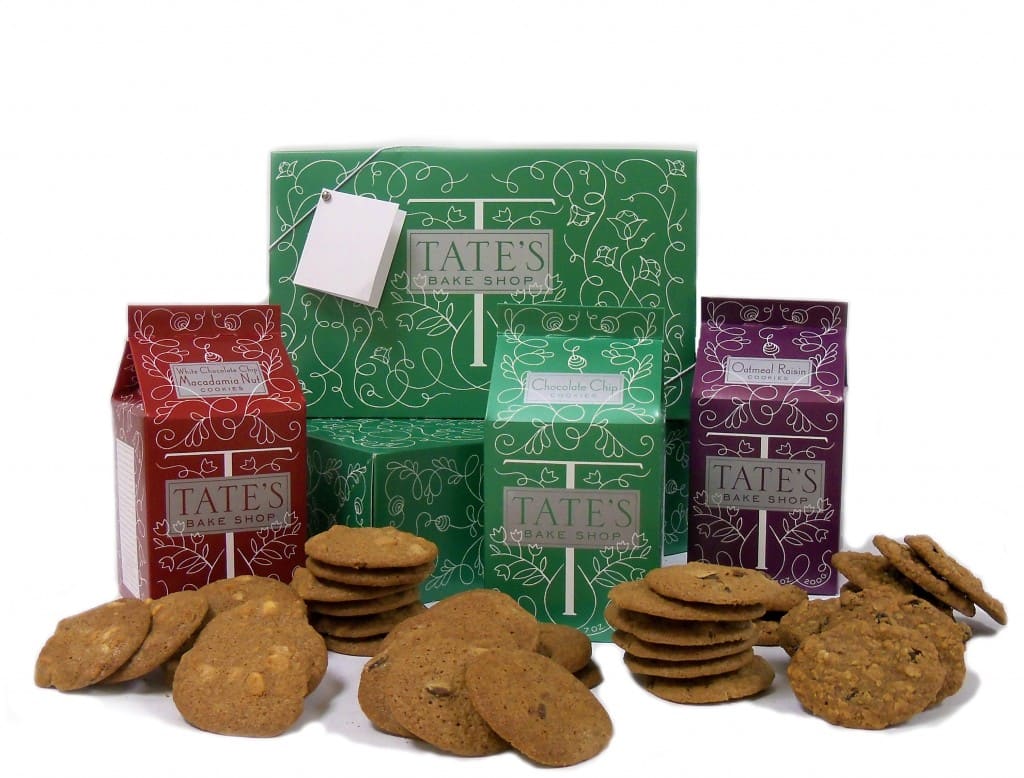 You want to try some of these cookies? (I know you do…)
Tate's Bake Shop is offering one of my readers this same cookie package along with their awesome cookbook.  Ina Garten actually wrote the foreward in the book, and I will assure you, you will find some wonderful recipes in there.  I have my eye on a few already, and have already baked these Carrot Muffins up twice this past weekend.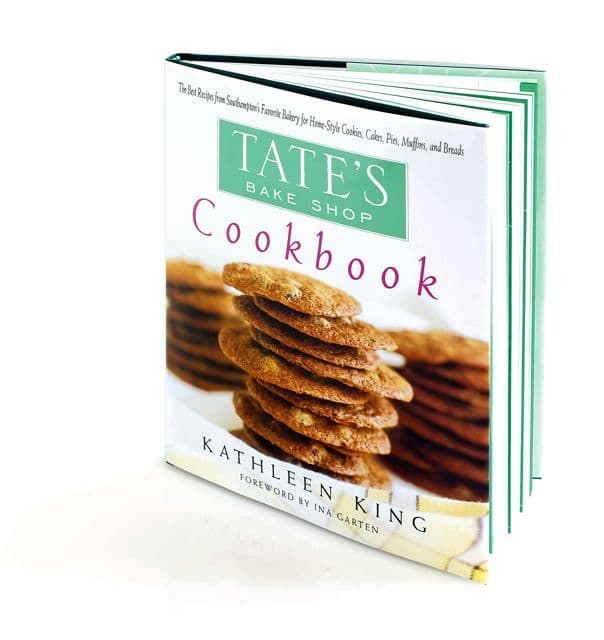 Giveaway: Tate's Bake Shop Gift Pack and Tate's Bake Shop Cookbook
Ends Thursday, midnight (EST)
To enter into the giveaway:
Leave a comment on this post telling me your most favorite kind of cookie.  Mine is definitely oatmeal raisin.
Sorry, giveaway open to US readers only.
Additional Entries can be earned by:
1.  Become a fan of Tate's Bake Shop on Facebook.  "Like" them and then come back and leave a separate comment telling me you did so.
2. Become a fan of Aggie's Kitchen on Facebook.  "Like" Aggie's Kitchen then come back to this page and leave a separate comment telling me you did so.
3. Follow @AggiesKitchen on Twitter, then come back to this page and leave a separate comment telling me you did so.
4.  Share about giveaway and link back to this post on Facebook, Twitter or your own blog and leave a separate comment telling me you did so.
Bonus: Tate's Bake Shop is offering a discount code "cookie" to Aggie's Kitchen readers for 15% off on any tatesbakeshop.com purchase from now through December 31st.
Now as far as these muffins go…they were delicious.  If you are a carrot cake fan, then you will love these.  They were dense and full of goodness, I even added a little coconut to the second batch.  I bet these would actually make a great cupcake with some cream cheese frosting…um, yea….now we're talking.
Tate's Bake Shop Carrot Muffins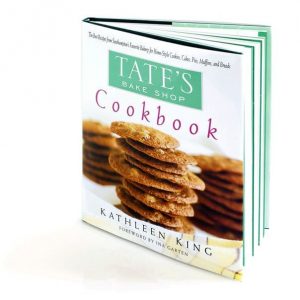 Ingredients:
2 cups all purpose flour
2 teaspoons baking soda
2 teaspoons cinnamon
1/4 teaspoon salt
3/4 cup vegetable oil
3/4 cup sugar
3 large eggs
2 cups carrots, grated
1/2 cup, pecans
1/2 cup raisins
2 teaspoons vanilla
1 apple, peeled and cored, chopped
Directions:
Preheat oven to 400 degrees. Grease muffin pan cups.
In a medium bowl, mix flour, baking soda, cinnamon, and salt.
In a large bowl, combine the sugar, oil and eggs. Mix until they are well combined. Stir in the carrots, pecans, vanilla, and apple. Fold in the flour mixture.
Spoon the mixture evenly into the prepared muffin cups. The muffin cups should be filled to the top. Bake for 20 minutes or until cake tester or toothpick inserted in the center of a muffin comes out clean.
Recipe from Tate's Bake Shop cookbook
(Note: Original recipe says it makes 10 muffins, I was able to get 12 muffins in each batch)
Are you following me on Instagram, Twitter, Facebook and Pinterest? If you'd like to subscribe to Aggie's Kitchen and have each post delivered straight to your e-mail box, then please add your email here. Happy cooking!
There are affiliate links in this post. I make small earnings through any purchases made through these links. Thank you for supporting Aggie's Kitchen!