Summer Reading: Friendkeeping, The Kitchen House, Elin Hilderbrand
I have a friend who's a teacher. She's also an avid reader. Since I've known her I've always felt her excitement and anticipation for summer break, for the obvious reasons, but also because she says she gets in most of her reading during her downtime in the summer since her school year keeps her so busy. That always stuck with me for some reason, probably because my summers before my kids got into school full time felt like any other time of the year and I just squeezed the reading in when I could. But now that my kids are on official summer break, I totally get it and relish the extra opportunities to read during the longer summer days. I normally get my reading in right before bed, but sometimes that gets me into trouble staying up too late. During summer, though, it doesn't seem to matter. My kids are sleeping in a little later and aren't as demanding as they used to be first thing in the mornings like when they were babies. So if my body lets me stay up to read, then I go for it.
I'm also learning to stop and steal a few pages of reading during the day, thanks to my son. My son has been gifted with a love of reading like I couldn't imagine. He devours almost an entire book a day, especially when he's hooked on a specific series like he is right now, 39 Clues. I can't explain how happy it makes me when I see him on the couch with his nose in a book, and it always makes me want to stop and do the same. A 15 minute reading break in the middle of the afternoon never hurt anyone.
I've gotten through a few great books recently since my last Book Love post so I figured I'd give you an update. Thank goodness for Goodreads for helping me keep track.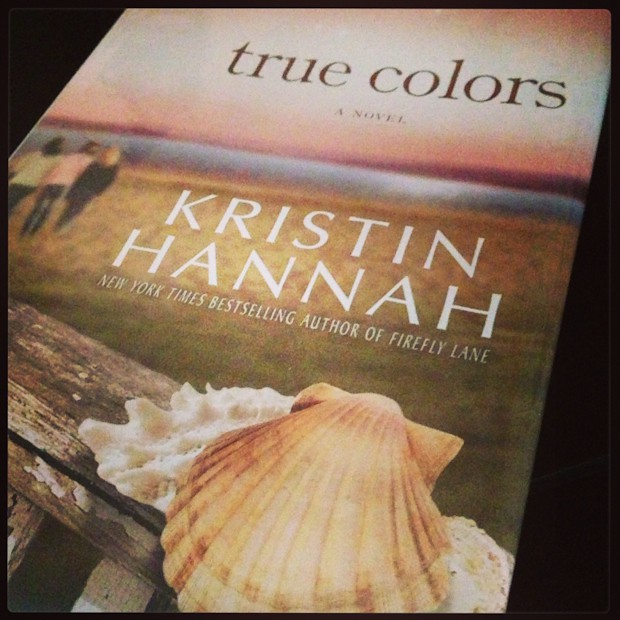 True Colors by Kristin Hannah – Loved it. The story was complex, and written well. It will suck you in and you will become attached to the characters.
The Good House by Ann Leary – Loved it. The story unfolds around a mother and grandmother, Hildy, living in a small New England town. She's lived their her entire life, so there's lots of history. She's an alcoholic, and living in total denial of it too. Lots of secrets, scandal and relationships to work through.
Porch Lights by Dorothea Benton Frank – Loved it. I'm always drawn to stories that take place any where on the Eastern Carolina Coast – I guess they call the area, the Low Country. I have never been to this area, but I've read enough books to feel like I have. I may be destined to live here one day I've decided. This story revolves around a woman who loses her husband, a firefighter, and takes the summer to regroup, along with her son, at her parent's home on Sullivan's Island. Summer on Sullivan's Island sounds like the place to be.
Currently reading: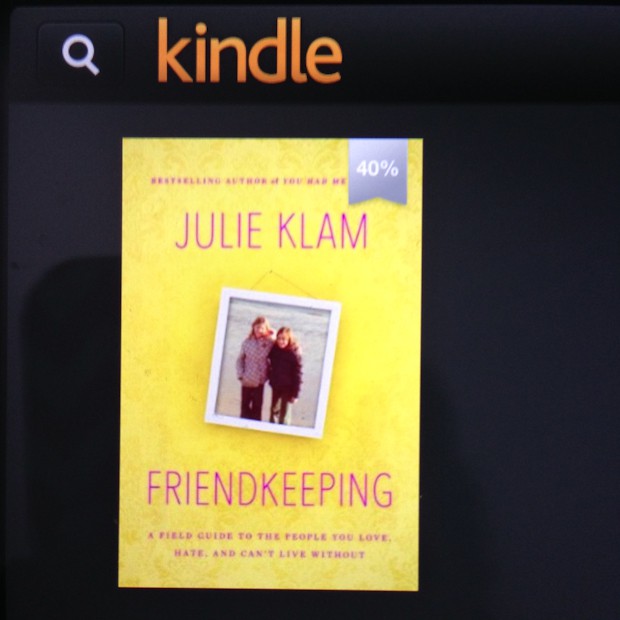 Friendkeeping by Julie Klam – You've probably noticed that I'm a big fan of library books. I've purchased way too many books over the years, so the library is my fun, economical way of keeping up with my reading habit. I don't always find what I'm looking for when I go searching, but I always leave with something. This book, Friendkeeping, was recommended to me by my friend Julie, and honestly is my first real e-book I purchased and am reading. It took me a few tries to figure out how to buy/download/open/navigate/bookmark but I think I've got it. It's a great read so far, and I'm surprisingly getting through it fast. It's an eye opener, and really puts perspective on the different friendships and relationships you have throughout your life.
Up next: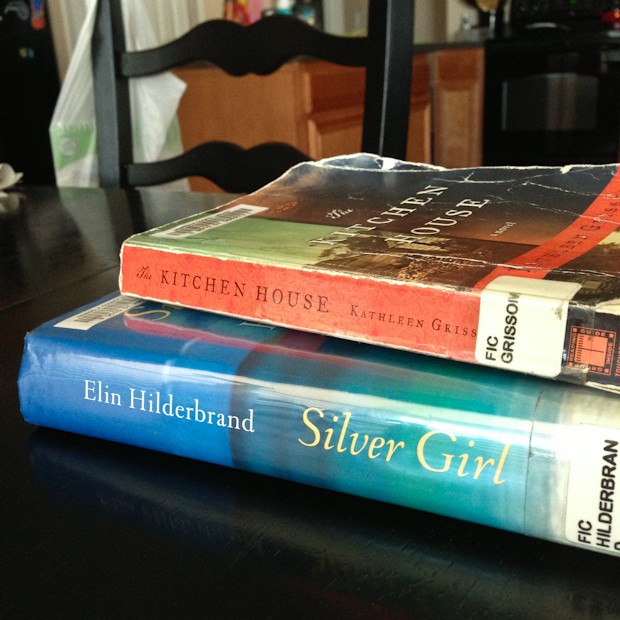 The Kitchen House by Katheen Grissom – I've been checking the library shelves for this one for the last few months after my friends Kristen and Flavia mentioned it to me. I was so happy to finally find a copy. I could have bought it or put it on hold, yes, but then I would have never found or read True Colors or Porch Lights. 😉
Silver Girl by Elin Hilderbrand – A random find by an author I tend to seek out when I don't have a specific book in mind. I've read a few of her books and usually enjoy them.
What are you reading this summer? And when is your favorite time to get in some good reading?
Are you following me on Instagram, Twitter, Facebook and Pinterest? If you'd like to subscribe to Aggie's Kitchen and have each post delivered straight to your e-mail box, then please add your email here. Happy cooking!
There are affiliate links in this post. I make small earnings through any purchases made through these links. Thank you for supporting Aggie's Kitchen!