Strawberry Almond Oatmeal Bites
These portable Strawberry Almond Oatmeal Bites make great on-the-go breakfasts or snacks, especially for your little ones! This post is sponsored by Fisher Nuts.
Click here to pin this Strawberry Almond Oatmeal Bites recipe!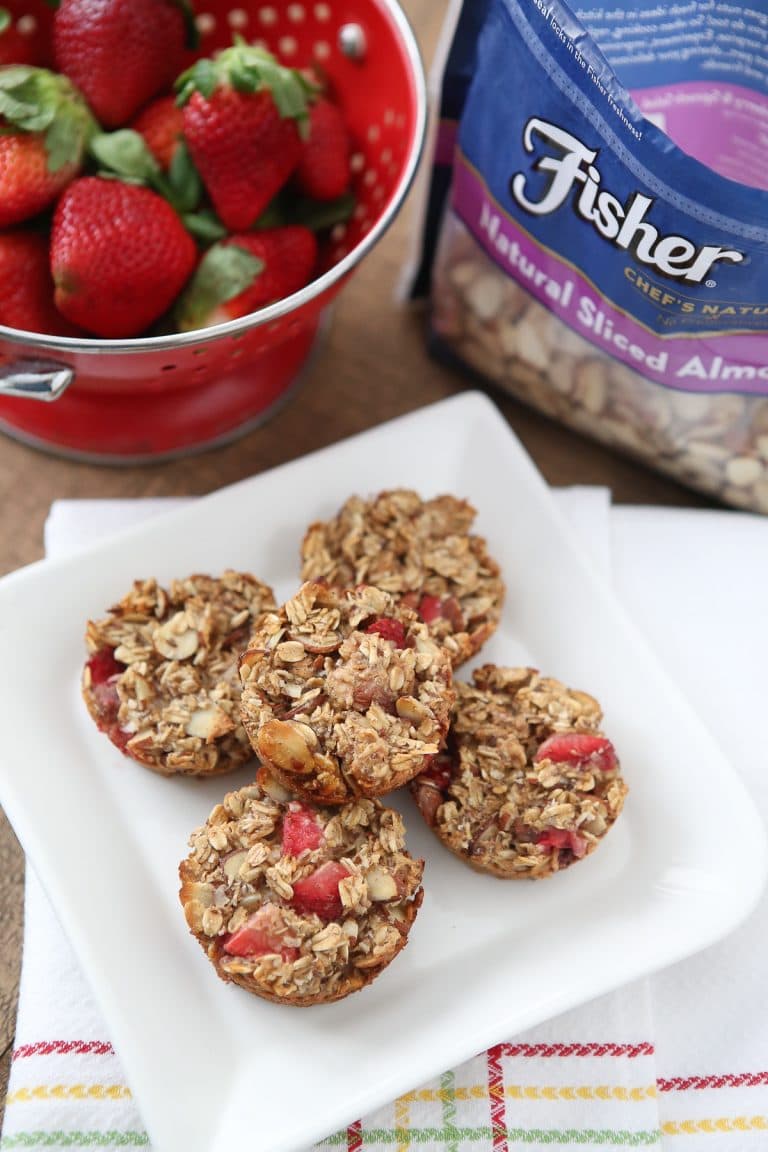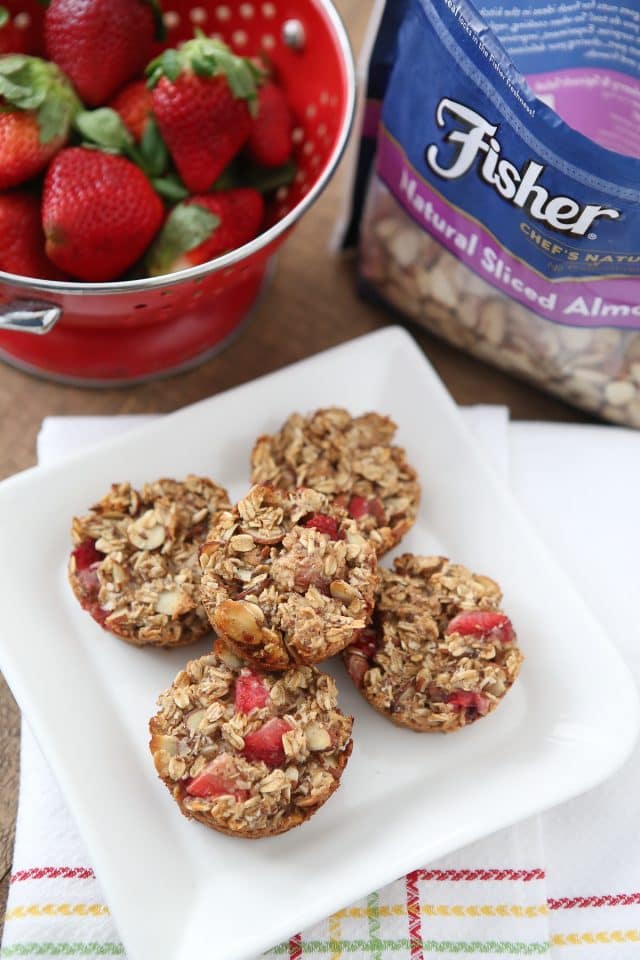 I can't believe this is my first post of 2017! I decided I needed a bit of a breather in January, some time to regroup after a month of helping my littlest guy recover from a tonsillectomy and my biggest guy (my husband) recover from a shoulder/rotator cuff surgery. I'll admit, it was nice to take a break from worrying about picking up my camera and just focus on cooking for my family. My head is always spinning with new recipe ideas, as well as trying to figure out what to make for dinner that I honestly enjoyed just making recipes from cookbooks, friends and my blog without thinking too much of it.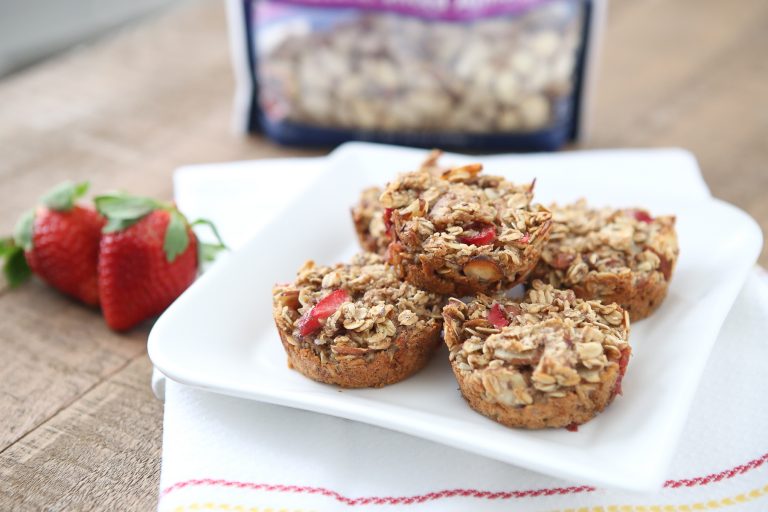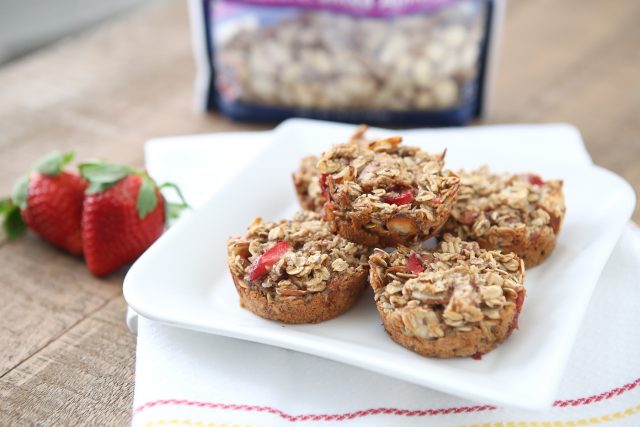 One of the things I'm trying to get better at is making healthier snacks available for my kids to take in the car on their way to basketball or volleyball practices. We are full on entrenched in sports right now and spend many afternoons and evenings trekking back and forth between gyms. It seems like my kids are ALWAYS hungry and I've been trying to be more mindful about what they are snacking on and making sure they are eating more than just pretzels or crackers (it's hard!). One thing I know for sure, anytime I make snacks like these oatmeal bites, quinoa bites or egg muffins, they are the go-to snack and don't last very long. Seeing my kids choose those first is motivation enough to get myself into the habit of making quality portable snacks more often.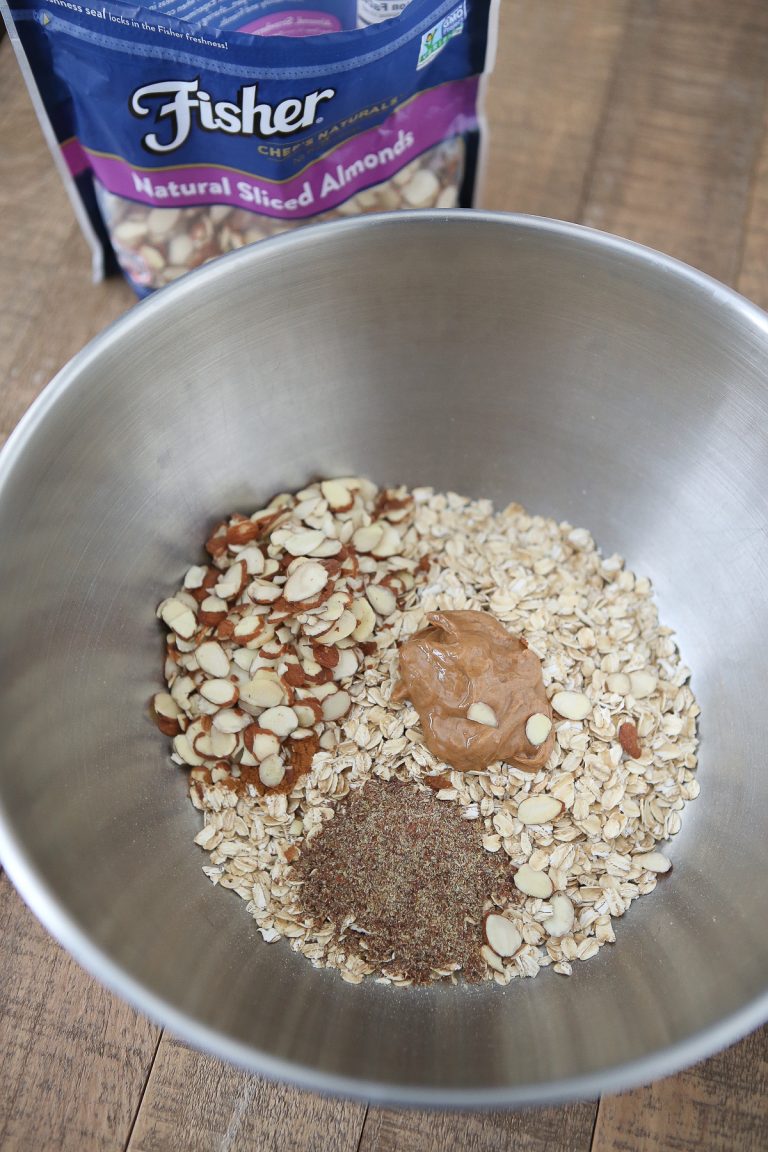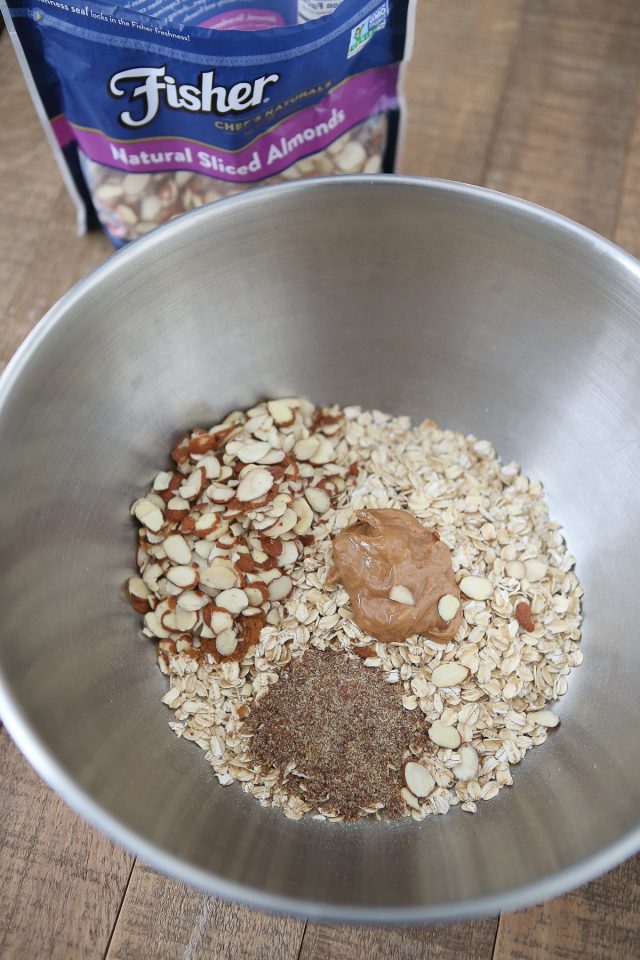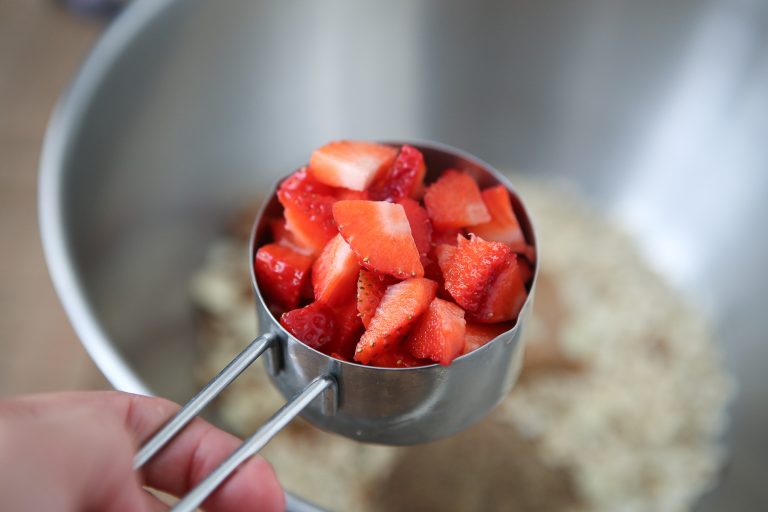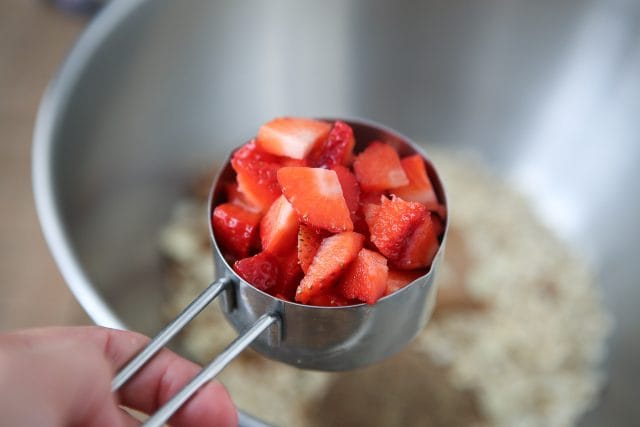 It's strawberry season here in Florida (thank goodness!) and we are eating them like crazy right now. Chopped fresh strawberries along with a little strawberry preserves were my choice for these oatmeal cups but changing them up with the seasons (try peaches or blueberries) is easy.
Of course I included Fisher Sliced Almonds for added protein and crunch.
-Fisher nuts are preservative free and non-GMO Project Verified

-Fisher has nine varieties of recipe nuts certified as Heart Healthy by the American Heart Association

-The resealable bag helps keep the nuts fresh for longer. Look out for their new packaging on store shelves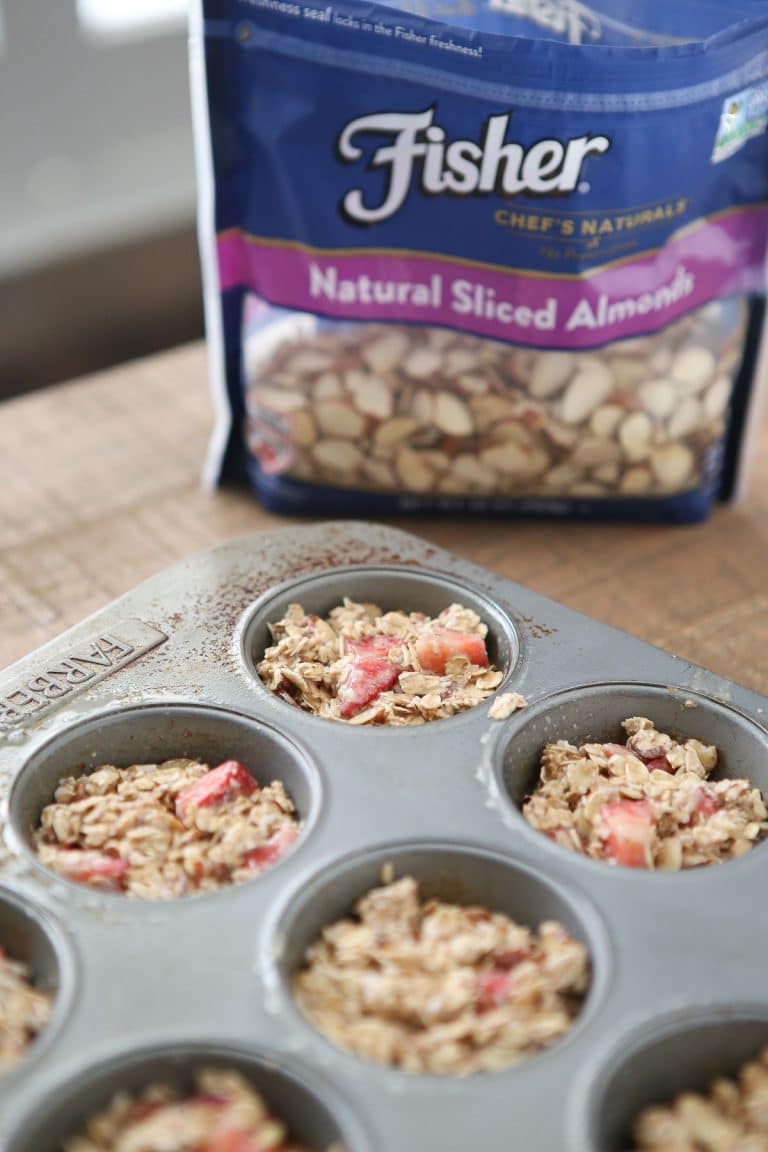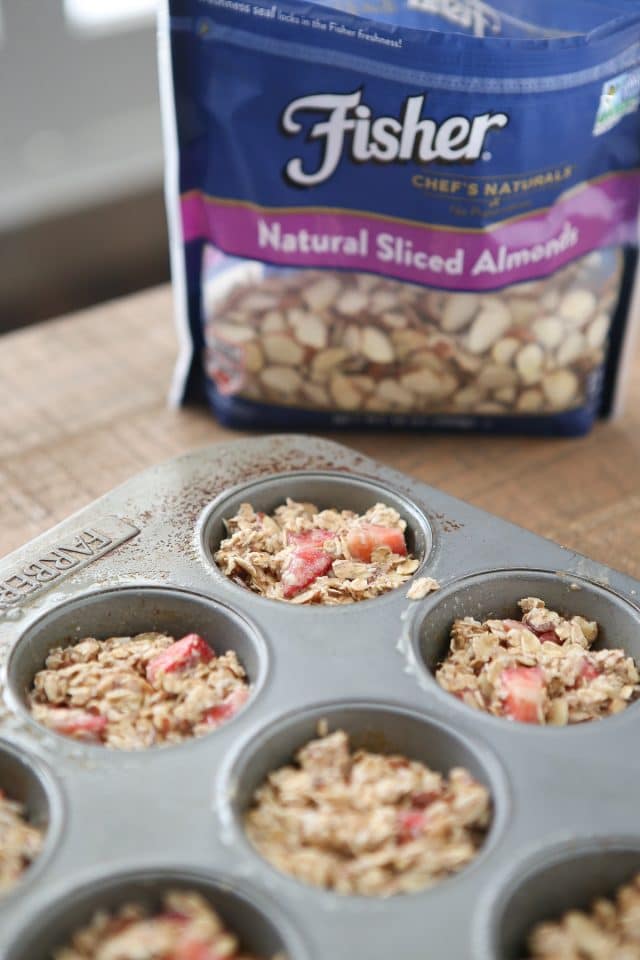 February is "heart health" month and I'm happy to share a recipe with you that is not only tasty but filled with ingredients that are good for the heart as well.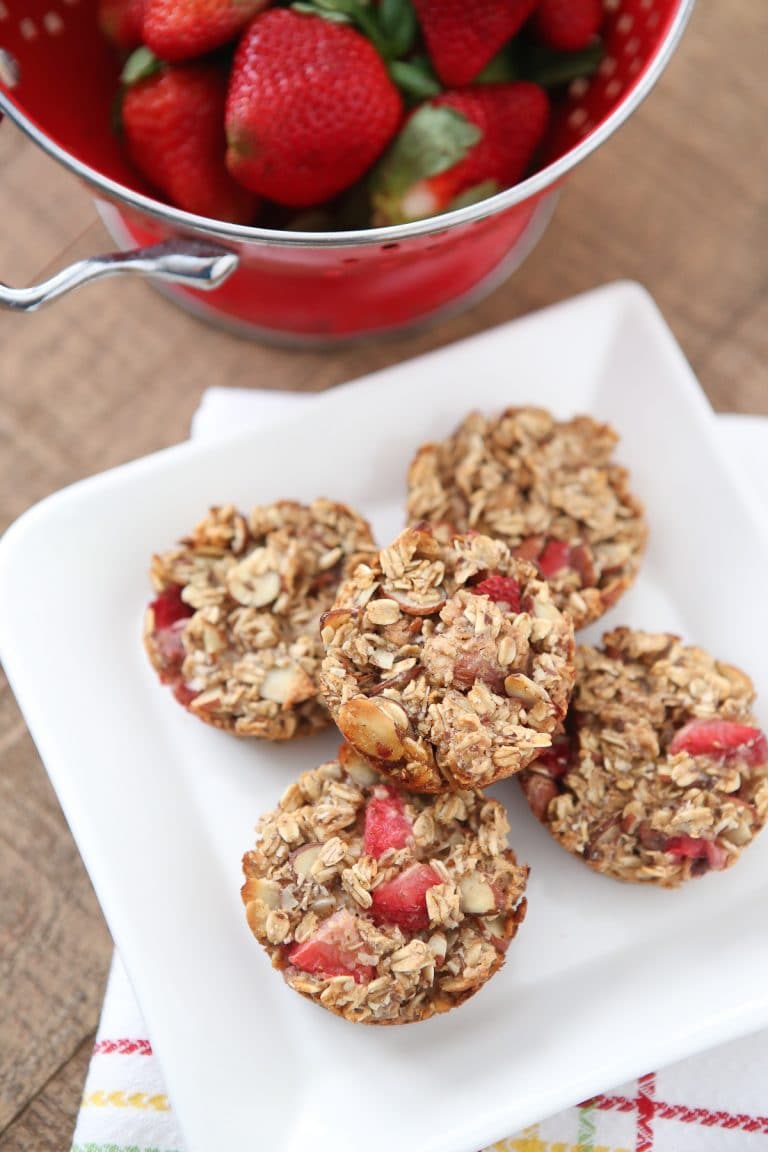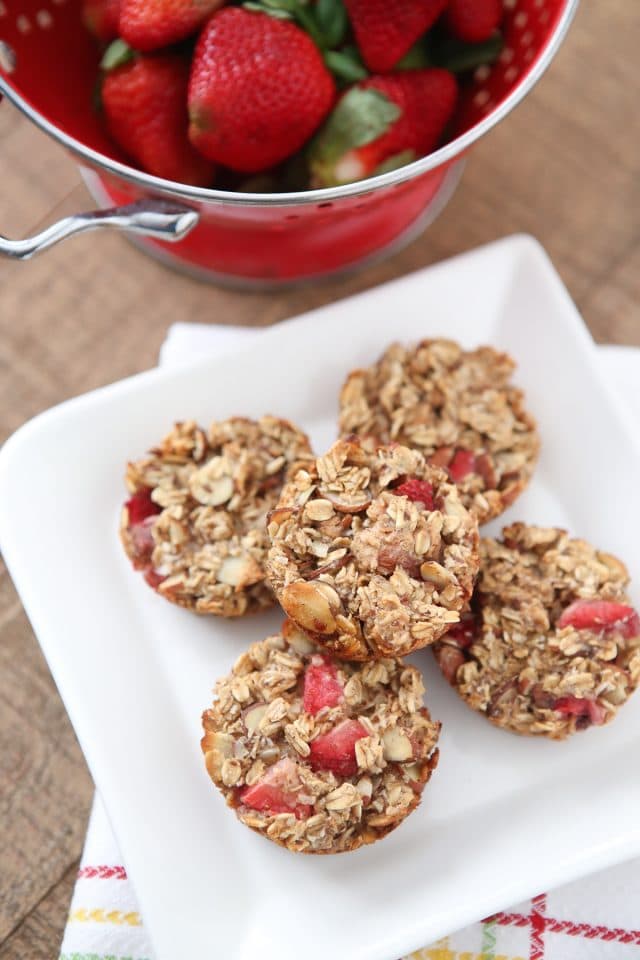 Hope everyone's year is off to a positive start! Check in and say hello in the comment section and let me know something good that's going on in your life. Have a great week!
Strawberry Almond Oatmeal Bites
Yield: 12 oatmeal bites
Prep Time:10 minutes
Cook Time:20 minutes
Total Time:30 minutes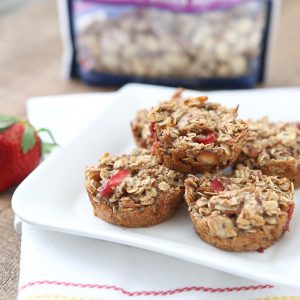 Ingredients:
2 cups old fashioned rolled oats
2 tablespoons flaxseed meal
1/2 cup sliced almonds
1/4 cup shredded coconut
1/4 teaspoon cinnamon
1/2 teaspoon coarse salt
1 teaspoon baking powder
2 tablespoons almond butter
2 tablespoons strawberry preserves
1/2 cup chopped strawberries (about 4-5 strawberries)
1 tablespoon pure vanilla
3 tablespoons honey
1 egg
3/4 cup almond milk (or any milk)
Directions:
Preheat oven to 350 degrees. Lightly grease a 12-muffin pan with cooking spray.
In a mixing bowl, combine oats with flaxseed meal, almonds, coconut, cinnamon, salt and baking powder. Stir in almond butter, strawberry preserves, strawberries, vanilla and honey. Whisk egg with milk in a separate bowl, add to oat mixture and stir until completely combined.
Using a tablespoon, fill each muffin cup about 3/4 full, dividing batter evenly among all 12 cups. Gently press down on the batter in each cup before baking.
Bake for 17-20 minutes, or until golden brown. Take out and let cool for 5 minutes. Carefully run a knife around each oatmeal bite before turning over to release. Serve immediately or serve at room temperature. Store in an air tight container for up to 5 days.
I used unsweetened shredded coconut for this recipe but feel free to use sweetened coconut.
I am honored to be working with Fisher Nuts for my 4th year. I'll be sharing recipes throughout the year using varieties of Fisher Nuts. Thank you for supporting the brands that support Aggie's Kitchen!
This is a sponsored conversation written by me on behalf of Fisher nuts. The opinions and text are all mine.
Are you following me on Instagram, Twitter, Facebook and Pinterest? If you'd like to subscribe to Aggie's Kitchen and have each post delivered straight to your e-mail box, then please add your email here. Happy cooking!
There are affiliate links in this post. I make small earnings through any purchases made through these links. Thank you for supporting Aggie's Kitchen!