September Book Love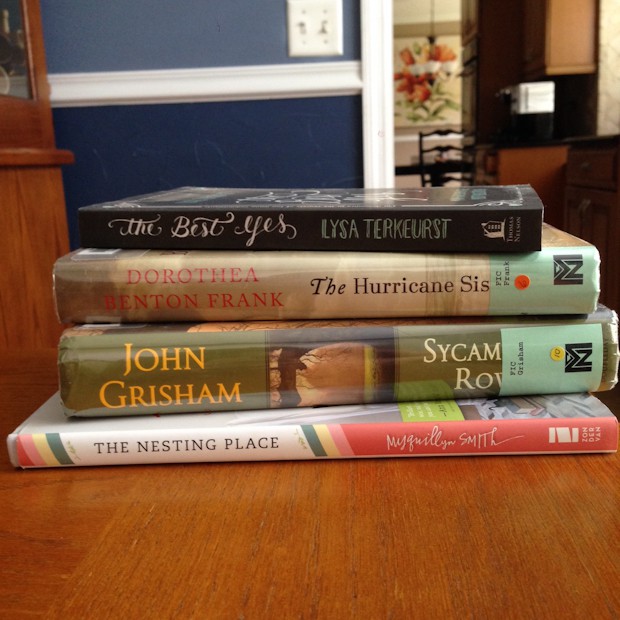 I am coming off of an incredibly busy few weeks that have been filled with all good things. School started a little over a month ago, last week our family celebrated my oldest son's big milestone birthday (10 years old – whoa!) and then this past weekend was spent with family in St. Augustine for my "baby" brother's wedding. Its been wonderfully busy. But I am not going to lie…this lady is a little tired today.
There is nothing more I want to do than pretend there is nothing on my to do list but to curl up in my chair with my book. 🙂
Here's what's in my book stack this month: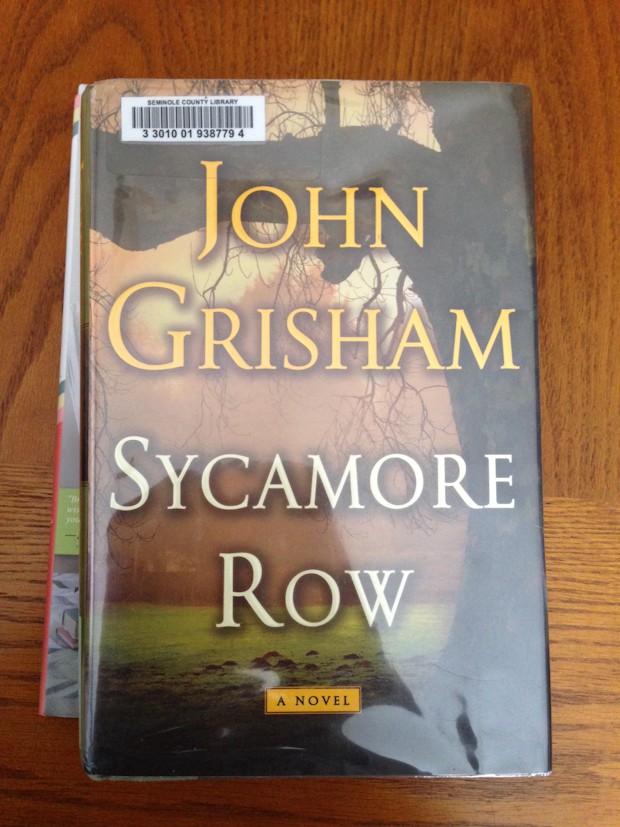 Sycamore Row by John Grisham – I was excited to pick up this latest legal thriller from one of my all time favorite authors. I finished it last week and thought it was a good read, though felt a little slow to me at times (but this could have been because I was not as focused on reading this past month as I would have liked). What intrigued me about this book was that it took place in the same setting as one of his first novels, A Time To Kill. It was a classic, controversial story that Grisham is known for writing. His books are always interesting to me, I love legal / crime / suspense filled books, movies and television shows. I never miss out on reading a John Grisham book and am excited to pick up his next one that comes out in December.
Book description can be read here.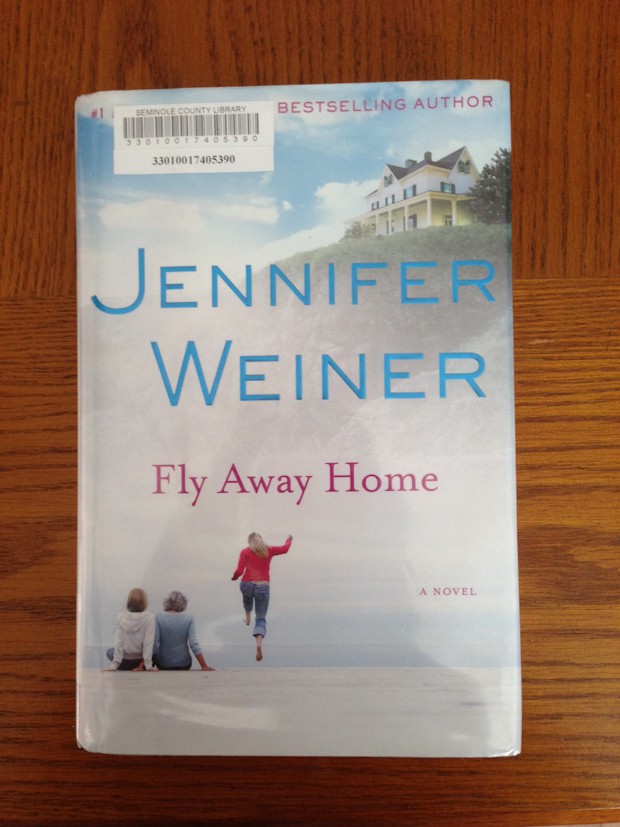 Fly Away Home by Jennifer Weiner – I picked this one up today at the library after starting and changing my mind about reading The Hurricane Sisters (pictured above – it turned out to not be all that interesting to me). I've read most of Jennifer Weiner's books but a few, including this one. She's another one of my favorites so I can't wait to get started on this one.
Book description can be read here.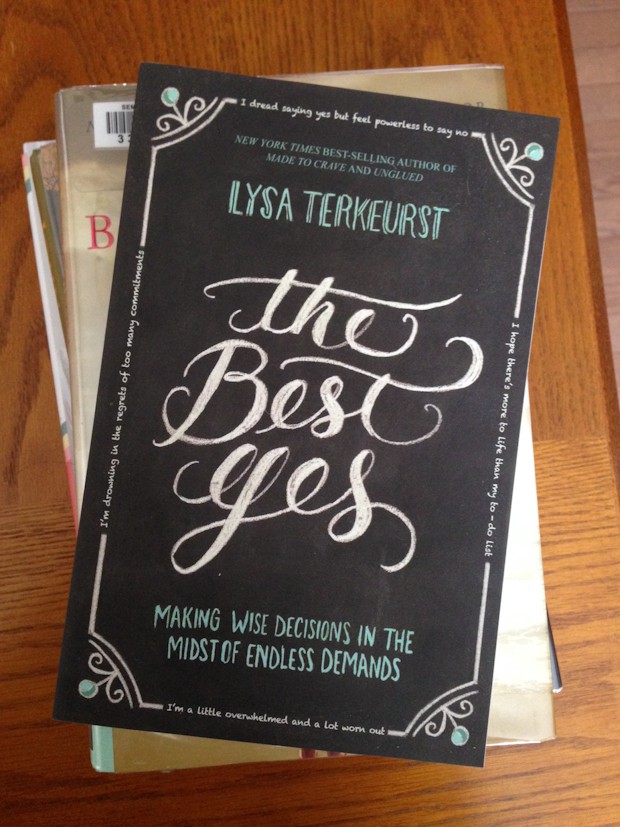 The Best Yes by Lysa TerKeurst – I have picked up a few of Lysa TerKeurst's books over the years but honestly haven't ever read one in it's entirety until this past summer when I participated in one of her online book study's for this book. I really enjoyed following along with the study and found her writing and message very relatable and easy to read. I plan to read The Best Yes this month as part of her new study.
Book description can be read here.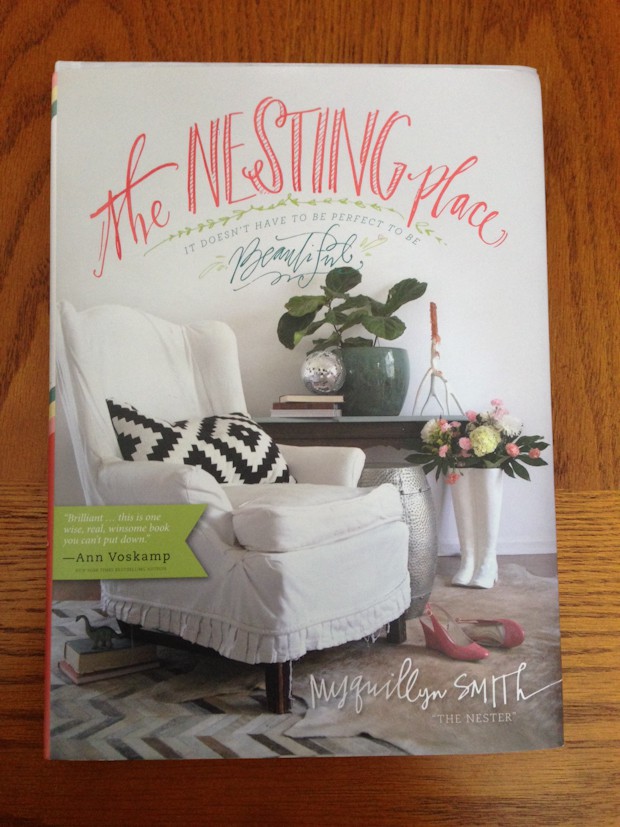 The Nesting Place by Myquillyn Smith – I have seen this book floating around blog world for quite some time now. Since I moved into my house a year ago I have been slightly overwhelmed with decorating and making our new (to us) house feel more like "home".  My style has changed both a lot and a little over the years, and I'm learning to be okay with taking my time with putting rooms and areas in my home together. Home decor and organization have never been my strength but I do enjoy it and am excited finding some inspiration while reading my first home decorating book (I'm also trying to build my list of home decorating blogs to read as well so if you have any suggestions please share them!).
Book description can be read here.
Ok…now it's your turn to share! What are you reading these days?
(Disclosure: There are links to my affiliate Amazon store in this post. I make small earnings from any purchases made through these links.)
Are you following me on Instagram, Twitter, Facebook and Pinterest? If you'd like to subscribe to Aggie's Kitchen and have each post delivered straight to your e-mail box, then please add your email here. Happy cooking!
There are affiliate links in this post. I make small earnings through any purchases made through these links. Thank you for supporting Aggie's Kitchen!