Peach-Berry Juice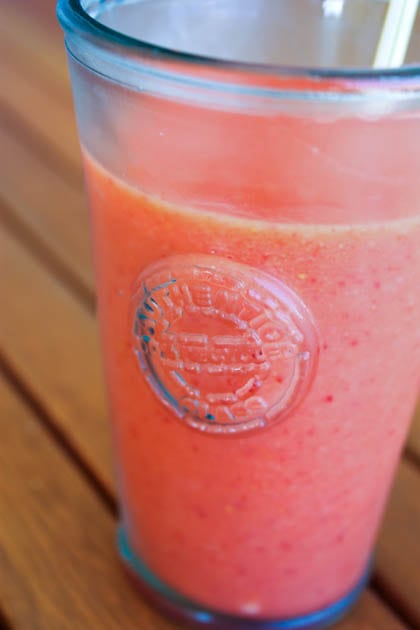 My kids went back to school yesterday. I seriously can't believe our summer break is officially over…though our summer surely isn't. It's still hotter than heck and not much is changing for a while other than our schedule.
One of the best parts of summer, other than the obviously fun activities that come along with it, is definitely the fruit. You can't beat summer fruit. Especially peaches. Gosh, do I love peaches. My favorite are the ones that come from Georgia and the Carolinas…those are the ones I look for around this time of year, they smell so darn good. I love popping one in the fridge to chill for a couple of hours then slicing it up into a glass of red wine…that's my grandpa's version of dessert…and that's another post for another day.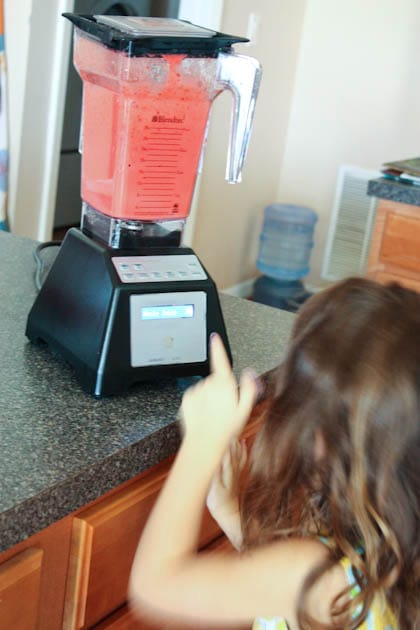 My kids and I have been playing with our new Blendtec the last few weeks. We are blending up everything in sight. One hot afternoon, my daughter and I made this juice. Just like most 4 year old girls, my daughter loves anything pink. When asked what ice cream flavor or smoothie flavor she wants, her response is always "pink". Not strawberry, but pink.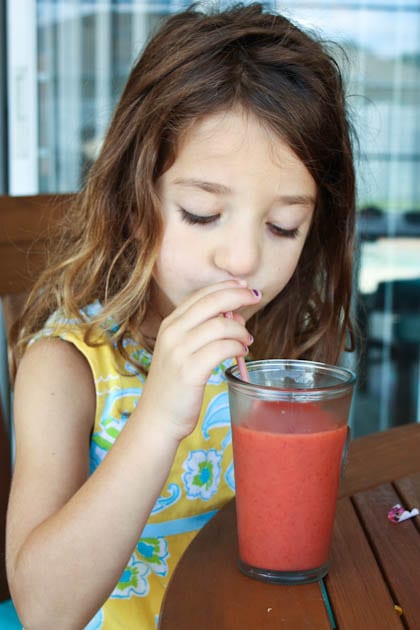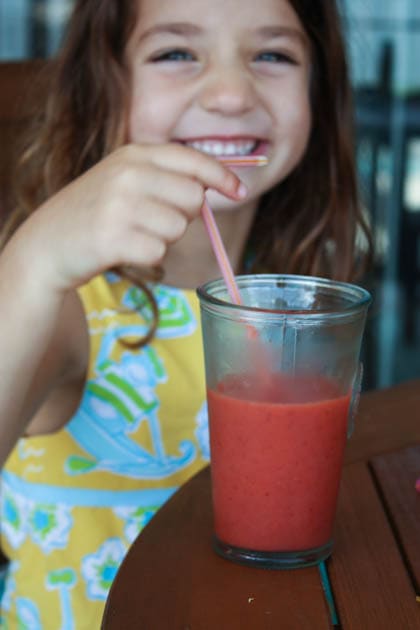 This juice is delicious. I call it juice because it's made from pure fruit and that's what I think juice should be made of, but it's a little thick with the texture of a fruit smoothie. Whatever you want to call it, it's yummy and really good for you. Mine blended up very easily in the Blendtec. If you are going to try it in a regular blender I would recommend defrosting the frozen berries first and adding a couple of ice cubes to it. I've made this two times now, once using frozen raspberries and 1/4 cup of apple juice and another time using frozen blueberries and 1/4 cup water. Both versions were delish and I will probably opt to not use the juice and just stick with water next time.
Don't forget to enter to win a Blendtec here. Giveaway ends Friday August 20 at noon (EST).
Good luck!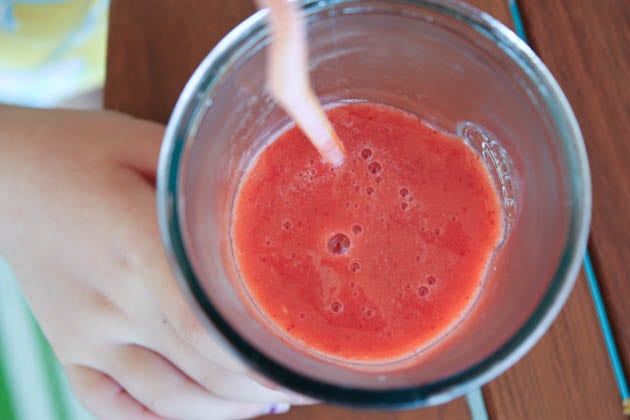 Peach-Berry Juice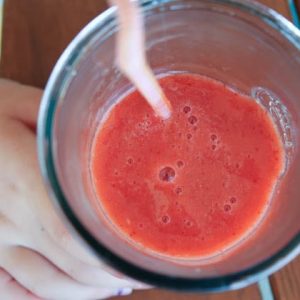 Ingredients:
1 large juicy peach, sliced or chunked
1 cup frozen raspberries or blueberries
1/4 cup water or apple juice
3-4 ice cubes
Directions:
Put ingredients in the pitcher of your Blendtec and press Whole Juice button. Enjoy!
If using a regular blender, run berries under water to defrost slightly before blending. Add ice to the rest of the ingredients. Blend until smooth.
Are you following me on Instagram, Twitter, Facebook and Pinterest? If you'd like to subscribe to Aggie's Kitchen and have each post delivered straight to your e-mail box, then please add your email here. Happy cooking!
There are affiliate links in this post. I make small earnings through any purchases made through these links. Thank you for supporting Aggie's Kitchen!