My Spice Kitchen: Curry Powder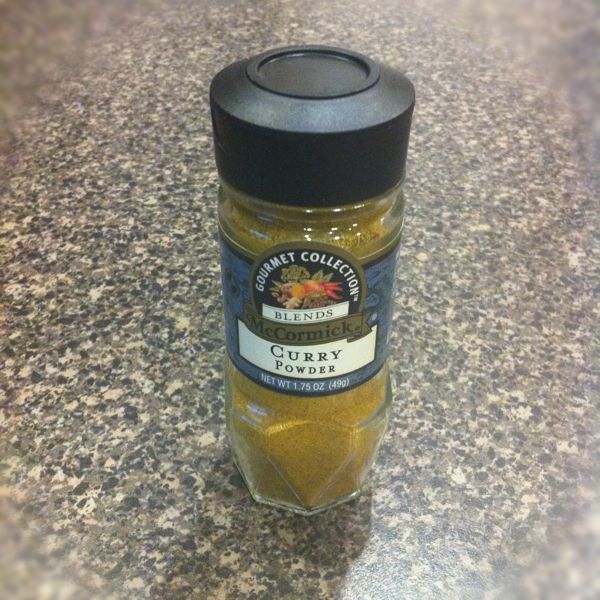 I've always been a little confused by curry. I've always thought of curry as a yellow saucy dish made with the powder that sits (slightly unused) in my pantry. Is that how you picture it as well? Did you know that curry is so much more than that?  I think I might have finally figured it out.
From Wikipedia:
Curry is a generic term primarily employed in Western culture to denote a wide variety of dishes originating in Indian, Pakistani, Bangladeshi, Sri Lankan, Thai or other Southeast Asian cuisines. Their common feature is the incorporation of more or less complex combinations of spices / herbs, usually (but not invariably) including fresh or dried hot chillies
Basically what it comes down to is this: curry is a term that can describe a variety of dishes (most commonly Indian, Thai and Southeast Asian cuisines) that use a unique blend of  spices, herbs and chilies. They can be turned into wet curries that are saucy stewed meats and vegetables (that aren't always yellow!) or dry curries like rubs found on recipes for kebabs. Curry blends are all very different from each other and can include completely different spices every time. There is no 'one' curry.
So what's up with that little jar of yellow powder sitting in your spice cabinet labeled Curry Powder then? Let's just say that it's the basic, standardized version of the spices commonly found in curries. You can most certainly create your own "house" curry blend, but a jar in the pantry can certainly come in handy in a pinch for everyday cooking.
If you are a connoisseur of curry powder then you may particularly keep your eye on the different ingredients – you may also find some to be better quality than others, but for the most part, curry powder is a just another great spice to have around that can be used to change things up a little bit. It can be added to almost anything from dressings and mayo for salads to rubs and marinades for meats. Curry powder (pre-mixed in a jar) most often includes turmeric and cumin among a few others flavorful spices. I found a great article written by Indian food expert Anuply Singla on the difference between curry and curry powder that really helped clear things up for me.
A few things to know about curry powder:
Most curry powder blends include coriander, turmeric, cumin, fenugreek, and red pepper.
Curry powder is considered a 'generic' blend and can easily be enhanced to your tastes by adding additional spices.
Curry powder is known for it's health benefits which includes a boost in memory as well as protection against Alzheimer's disease and cancer.
Curry powder contains curcumin (which can be found in some over the counter medications for arthritis), a naturally active pigment responsible for giving turmeric its characteristic yellow color. Curcumin is a powerful antioxidant and has anti-inflammatory agent that can help to reduce inflammation of the joints.
Sources: Wikipedia, lifestyle.iloveindia.com
Ok…so now, how to use up that jar of curry powder sitting in your pantry? Here are a few ideas: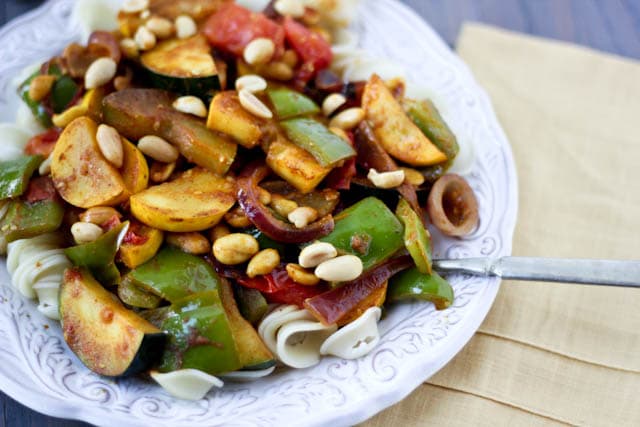 Cassie cooks up a Curried Sesame Veggies and Pasta recipe

as well as uses it in a what I'm sure is most delicious vinaigrette to add this Sweet Apple Chicken Sausage Salad with Pears and Feta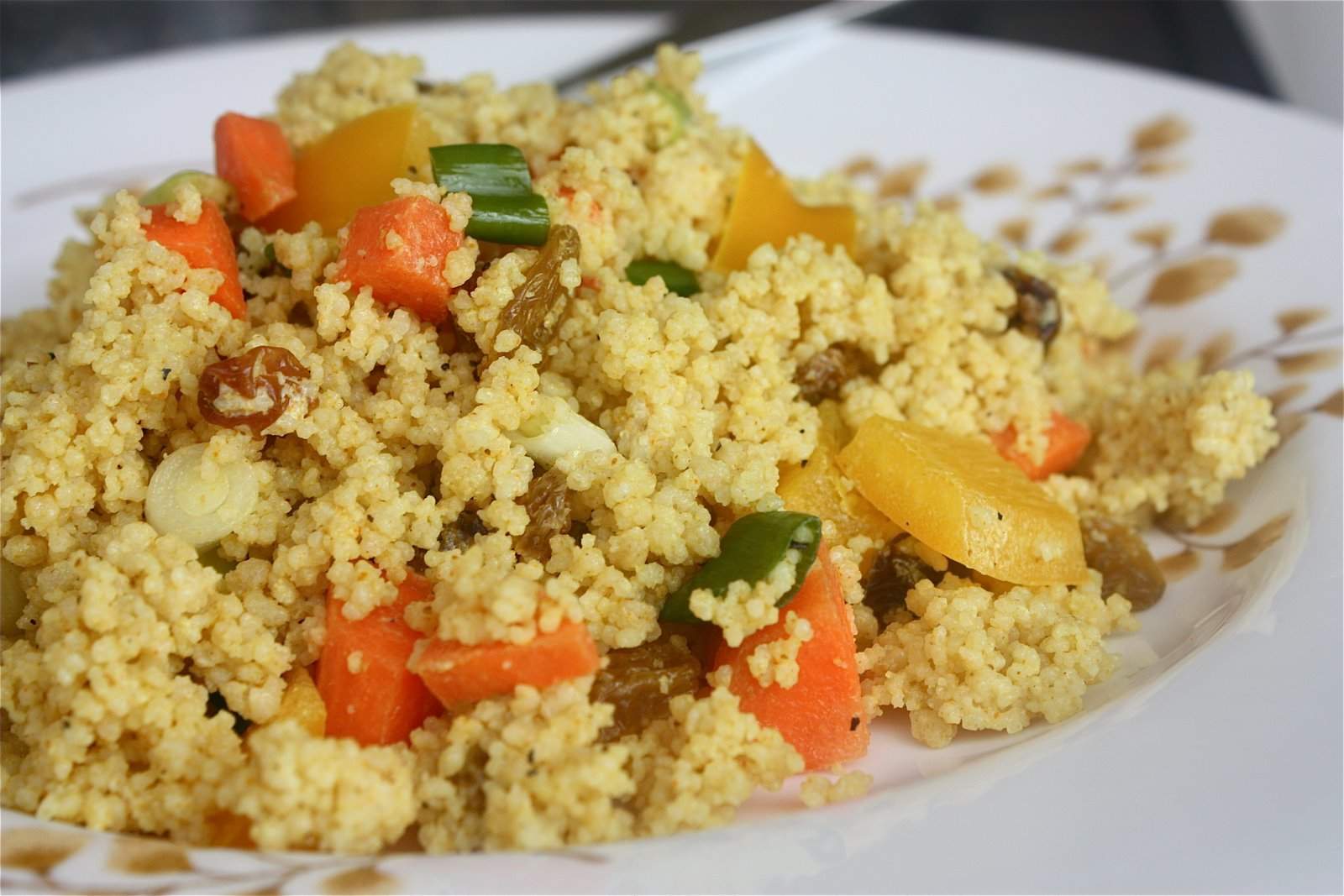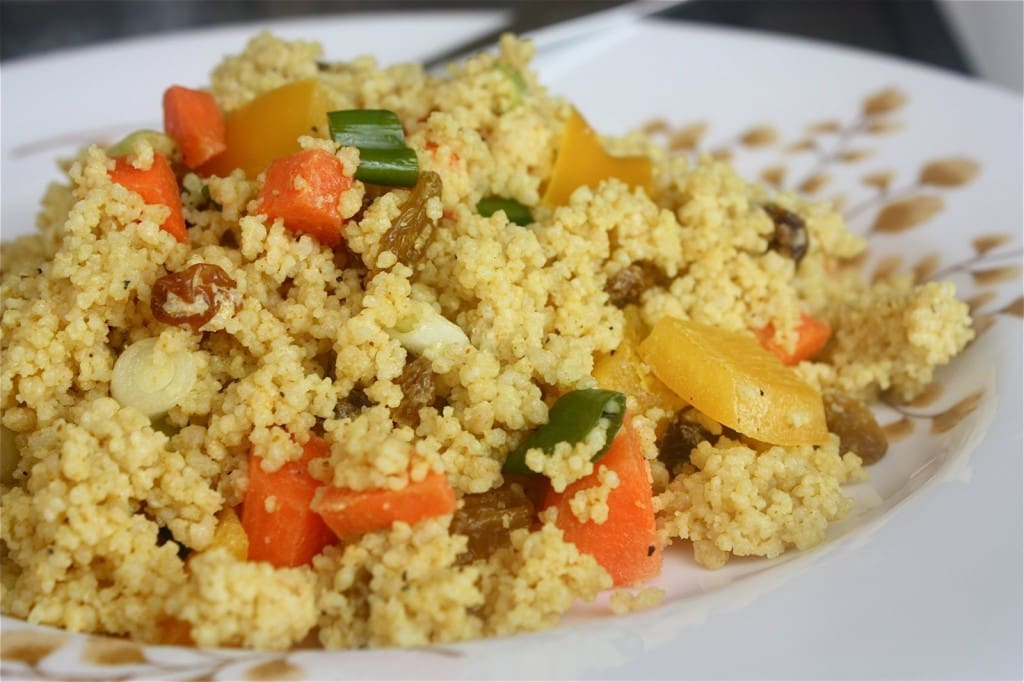 I loved using curry powder in this Curried Couscous I made a while back.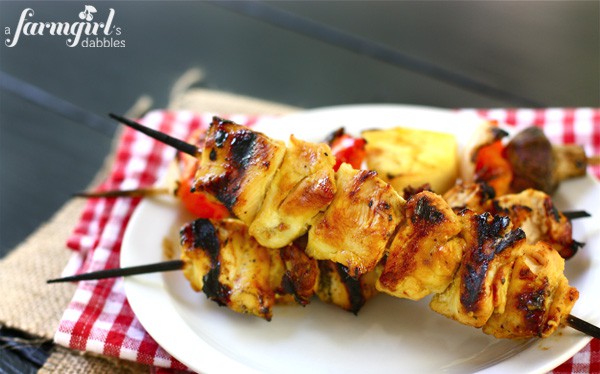 Brenda adds it to a marinade for this summery Grilled Honey Mustard Chicken Kebab recipe.
A few more recipes using curry powder:
Creamy Curried Cauliflower from A Spicy Perspective
Thai Fried Rice from A Spicy Perspective
Coconut Curried Shrimp over Chickpeas from Bev Cooks
Healthy Shrimp Wrap with Curry Yogurt and Spinach from Cookin' Canuck
Curried Chicken Salad with Green Apples and Raisins from Feast on the Cheap
Curried Egg Salad from Three Many Cooks
Red Lentil Soup with Ham and Curry from Creative Culinary
Curried Smashed Potatoes from White on Rice
Do you like to use curry powder in your cooking? What are your favorite ways to use it?
Want to learn more about cumin seed? Read my first Spice Kitchen post here.
Are you following me on Instagram, Twitter, Facebook and Pinterest? If you'd like to subscribe to Aggie's Kitchen and have each post delivered straight to your e-mail box, then please add your email here. Happy cooking!
There are affiliate links in this post. I make small earnings through any purchases made through these links. Thank you for supporting Aggie's Kitchen!