My First Trip To Trader Joe's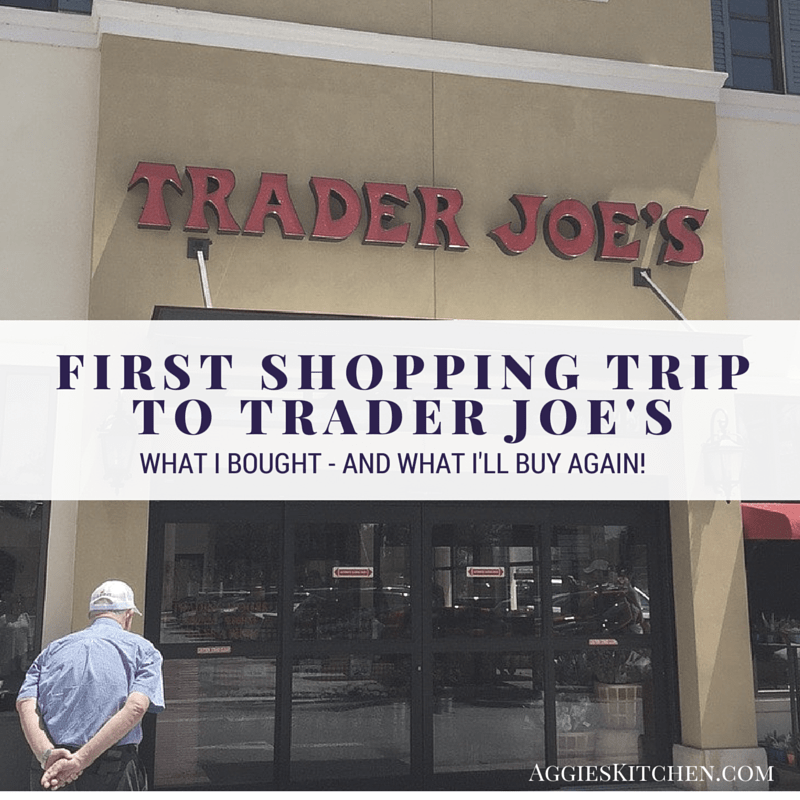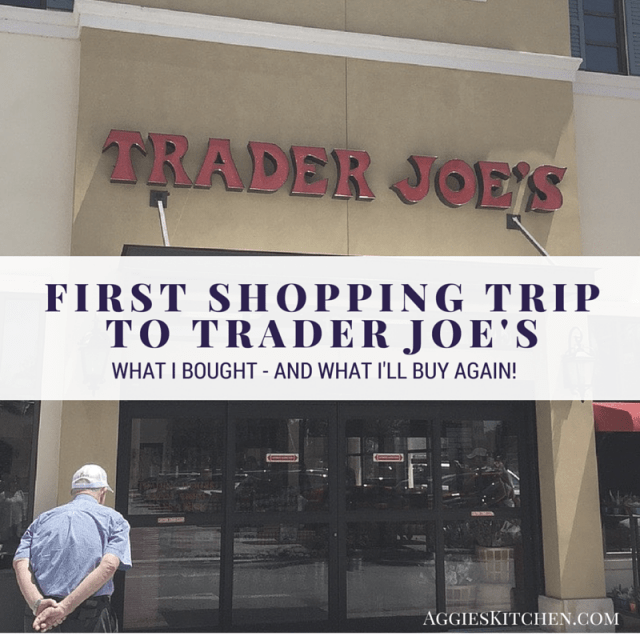 So I finally got myself to Trader Joe's. I have my sister-in-law Paula (and my father-in-law, pictured above walking in – isn't he cute?) to thank for getting me there, not sure what's taken me so long. Our TJ's opened up in our area last summer and I just haven't gotten around to stopping in, primarily because it's a little out of my way. Now that I know what's inside those doors, I will definitely make the time to get myself there a little more often.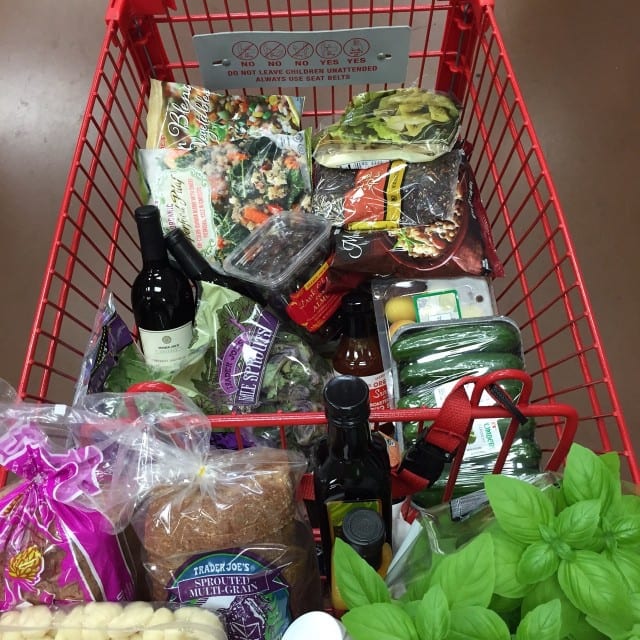 I have to admit, I was a little overwhelmed by all the hype of Trader Joe's and did not know what to expect at all with my first shopping there. All I know is after asking what I should buy on my Facebook page, I find that people are pretty passionate about their cookie butter. I hate to disappoint (and am almost afraid to admit out loud), but I went home without cookie butter (totally by choice – I seriously DO NOT need it in my house!). I did come home with an incredible haul thanks to great suggestions by my sister-in-law as well as a ton of responses on Facebook.
Check out what I got: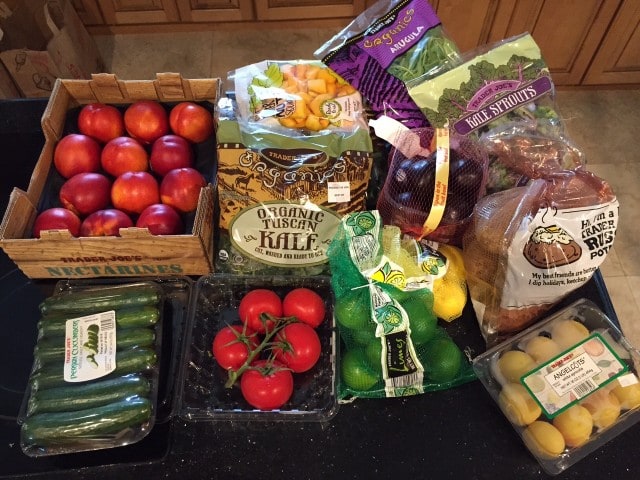 PRODUCE.
I was pleasantly and completely surprised at how awesome Trader Joe's produce department was. Like selection and price awesome. Every single fruit and veggie I bought was absolutely delicious. I can't stop thinking about those Angelcots (white apricots), adorable kale sprouts, Persian cucumbers and (organic) Tuscan kale. The nectarines and plums were amazing and so sweet. I felt like a kid in a candy store and could pretty much shop there every week if I could. I had to calm myself down and not buy more than we could eat.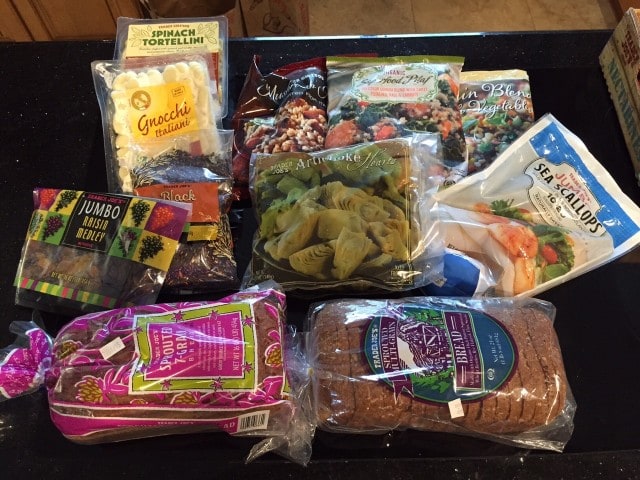 I was also surprised by the bread section at TJ's, specifically the sprouted grain breads. The price was great and I brought home a couple of loaves and kept them in the freezer, pulling out a slice or two at a time as needed. I'll definitely be grabbing a few loaves next time. My friend Mary recommended the jumbo raisin medley and I am so glad I grabbed a bag, these are not your typical raisins people – not even close. Get yourself some and thank me (and Mary) later. I enjoyed the frozen Superfood Pilaf but will probably pass on buying it again, only because I think I can make it myself just as quickly and easily as heating it up from freezer. My kids loved the tortellini and gnocchi (as I knew they would) and I have yet to cook up the scallops or frozen artichokes. My sister-in-law loves their Mushroom Risotto (also in the freezer section).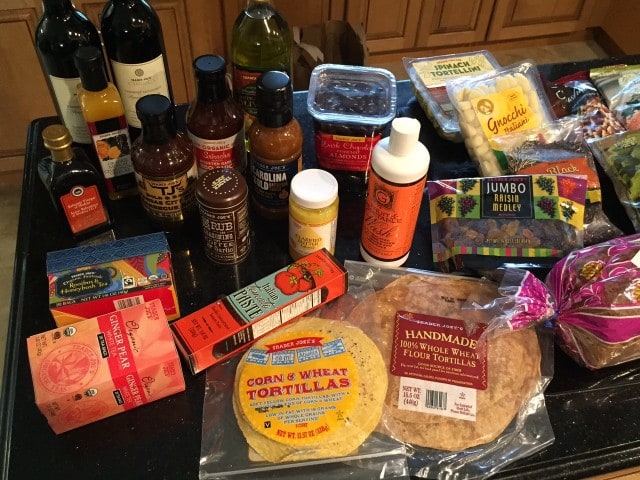 A few more of my absolute must-haves:
Handmade Whole Wheat Tortillas
Corn & Wheat tortillas
Ginger Pear White Tea (I've been drinking this tea every morning on the way to the gym instead of coffee)
Roobios Honeybush Tea (a little earthy, but I was told good before bed)
BBQ sauce (I bought all 3 but haven't tried the Carolina Gold yet. The Bold & Smoky and Sriracha Garlic ones are OUT OF THIS WORLD delicious)
Orange Muscat Champagne Vinegar (I'm obsessed)
Dark Chocolate Almonds
Dark Chocolate Peanut Butter Cups (took the advice of my SIL and kept these in the freezer for an occasional dessert)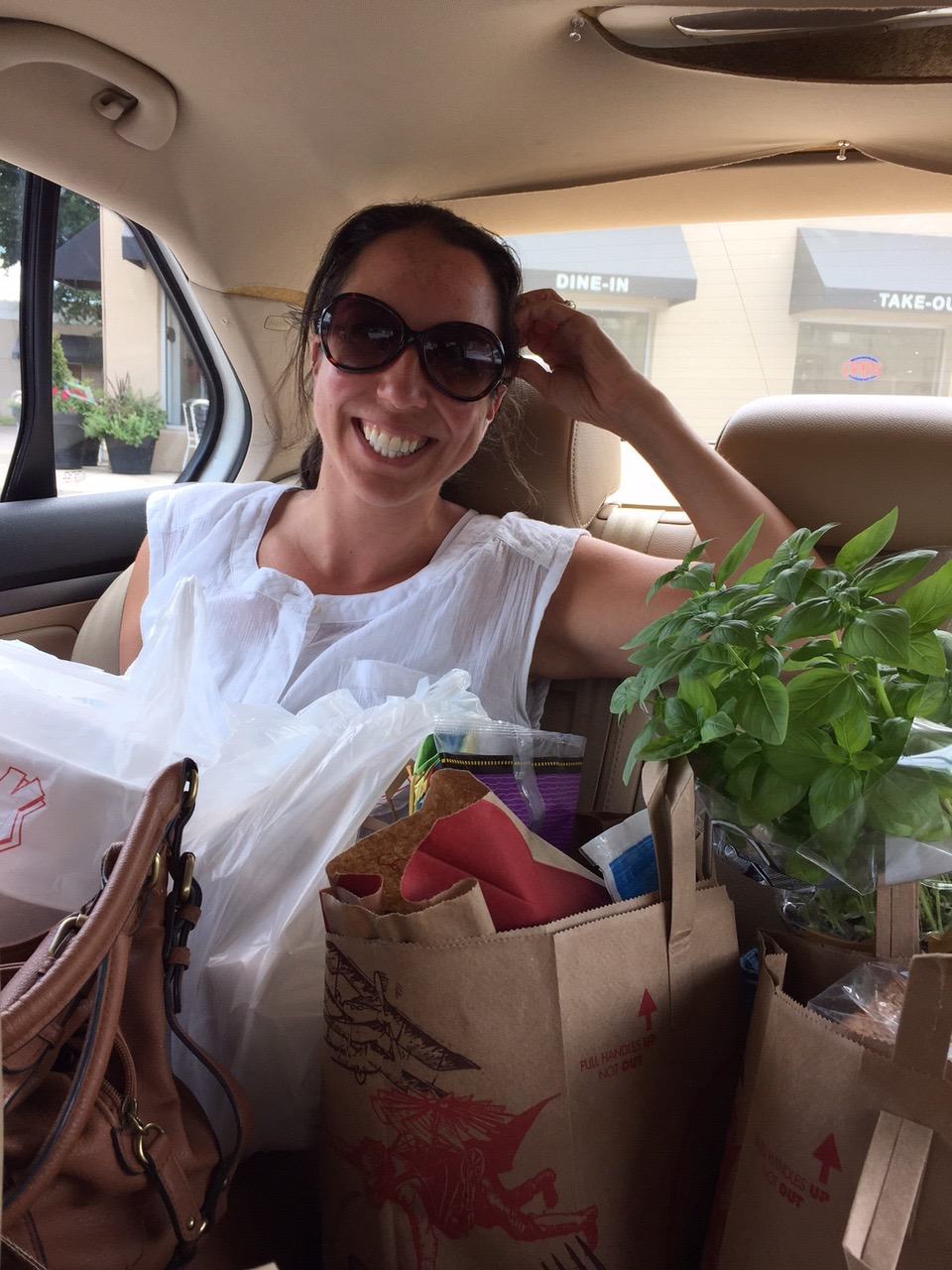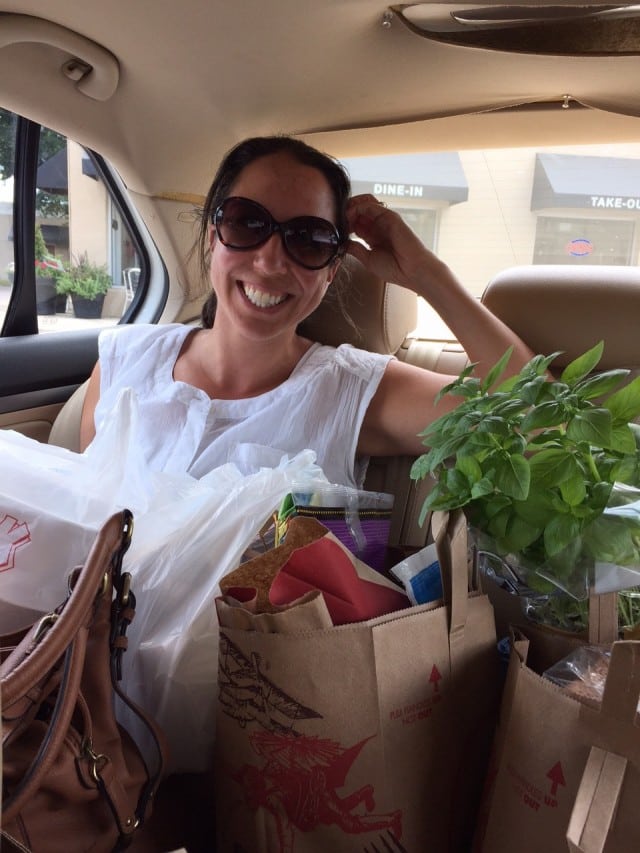 Can we talk about how giddy happy I was when I left the store?
Not only was I completely happy with everything I bought and have tried so far, but I honestly was so impressed with the store itself as well as the employees working there. I am a question asker when I am shopping and loved how friendly and conversational everyone I talked to was, including the employee who went above and beyond talking to me about their teas and even taught me a new way to drink my tea (cold brewing, have you tried it?). Fun shopping trip for me!
So, what did I miss? What TJ's item can you not live without?
Are you following me on Instagram, Twitter, Facebook and Pinterest? If you'd like to subscribe to Aggie's Kitchen and have each post delivered straight to your e-mail box, then please add your email here. Happy cooking!
There are affiliate links in this post. I make small earnings through any purchases made through these links. Thank you for supporting Aggie's Kitchen!