March Reading: Books I Read This Month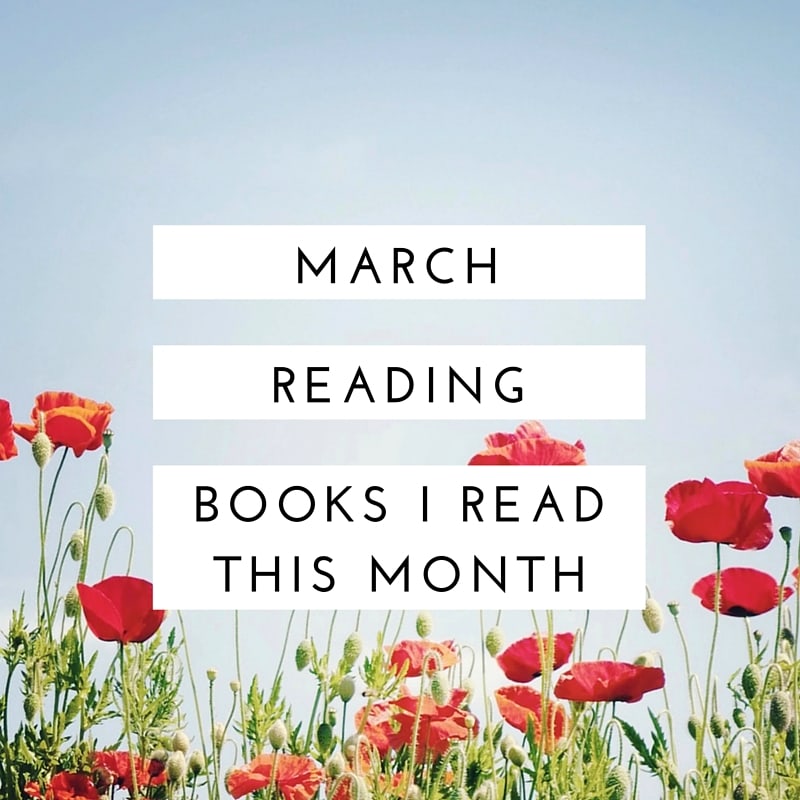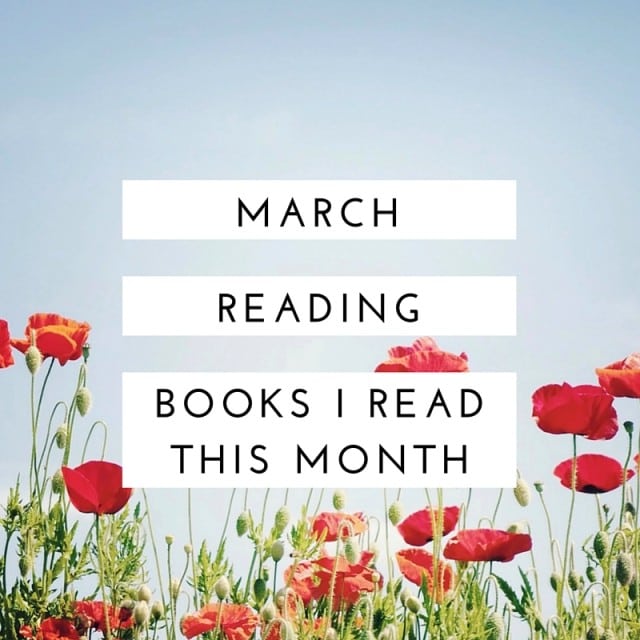 It's been an interesting month of reading. I've been slow at it, most of my books have felt a bit "heavy" lately. I finished up Little Mercies on audio from last month, I liked it, but paired up with Pretty Baby was a bit too much I think. Both good books though!
One thing I am really excited about right now and wanted to share with you is Hoopla. Do you know about it? It was a suggestion from Debbi (who I've known through this blog for many years now!) and I am so happy she mentioned it. I downloaded the app, put in my library card number and I officially now have access to check out sooo many digital books and audiobooks at my fingertips (for free!). This is very exciting to me. I don't normally read e-books but it's definitely nice to have, especially for audiobooks (I do like reading parenting/self help/spiritual books digitally). There's music and movies too. I'm still digging around but so far I've checked out a parenting book, a cookbook and am currently listening to an audiobook. You can check out 6 titles a month per library card. My kids are using it on our family iPad too, my daughter loved listening to a couple of books on over Spring Break. Friends, get Hoopla! (Can you tell I'm excited?)
Ok, here's what I've read this month: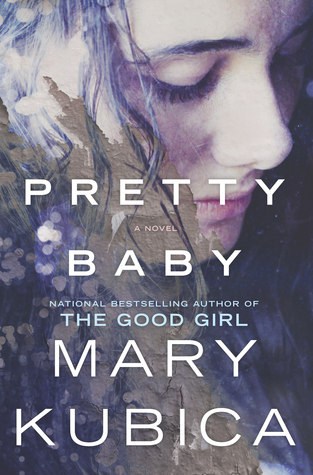 Pretty Baby by Mary Kubica – I enjoyed reading this one, but like I mentioned earlier – the subject matter paired up with Little Mercies (a good read too!) was a little heavy to be reading both at same time. The description from Amazon:
Heidi Wood has always been a charitable woman. Still, her husband and daughter are horrified when Heidi returns home one day with a young woman named Willow and her four-month-old baby in tow. Disheveled and apparently homeless, this girl could be a criminal—or worse. Nevertheless, Heidi invites Willow and the baby to take refuge in their home, despite her family's objections. As clues into Willow's past begin to surface, Heidi is forced to decide how far she's willing to go to help a stranger. What starts as an act of kindness quickly spirals into an unrelenting web of lies and a story far more twisted than anyone could have anticipated.
Find Pretty Baby in paperback, hardcover, for your Kindle or audiobook on Amazon.
My son has been begging me to read some of his favorite books, so that's what I've been mostly doing this month. It's been fun to share his favorite books with him and a nice change from my regular reading. Here they are: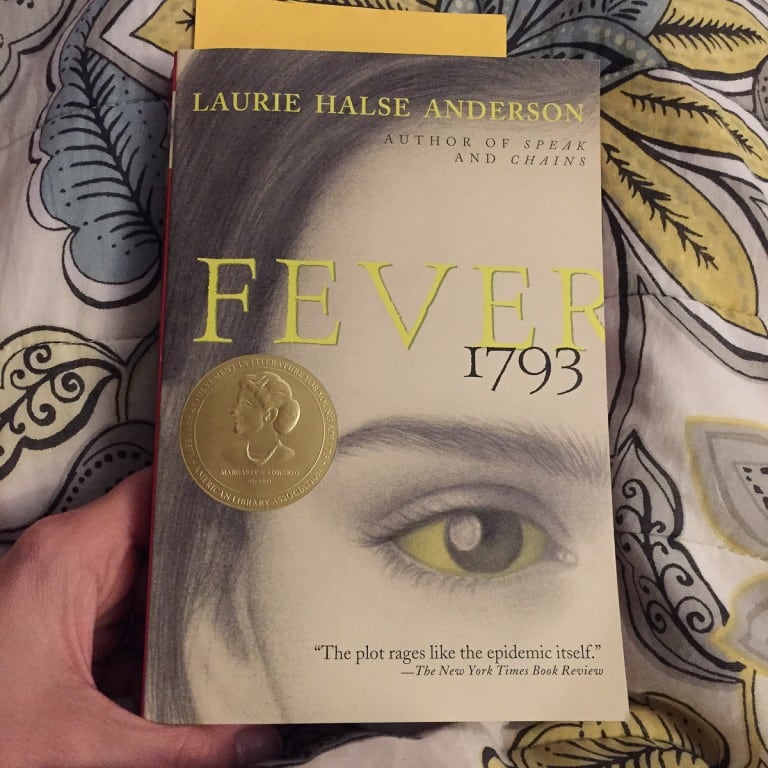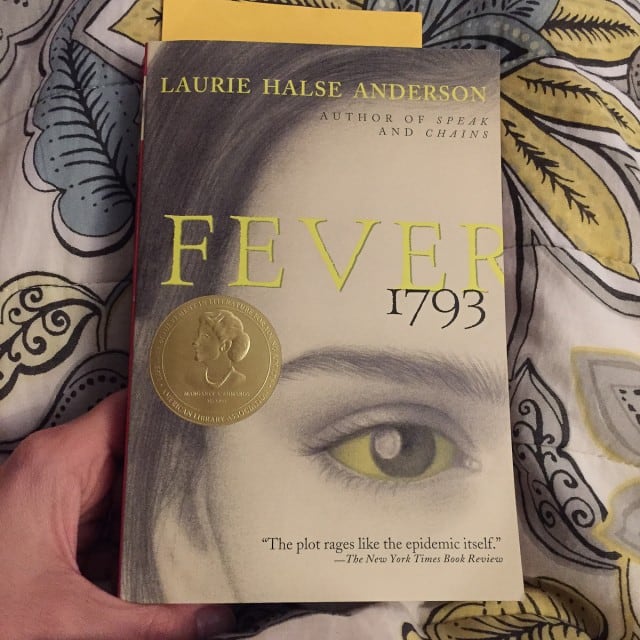 Fever 1793 by Laurie Halse Anderson – I don't recall exactly how my son heard of this book but I remember picking it up with him at the bookstore earlier in the school year. It is historical fiction, and a very good read, I loved it. The description from Amazon:
During the summer of 1793, Mattie Cook lives above the family coffee shop with her widowed mother and grandfather. Mattie spends her days avoiding chores and making plans to turn the family business into the finest Philadelphia has ever seen. But then the fever breaks out.

Disease sweeps the streets, destroying everything in its path and turning Mattie's world upside down. At her feverish mother's insistence, Mattie flees the city with her grandfather. But she soon discovers that the sickness is everywhere, and Mattie must learn quickly how to survive in a city turned frantic with disease.
Find Fever 1793 in paperback, for your Kindle or audiobook on Amazon.

Gathering Blue by Lois Lowry – this book is the second book in The Giver series (I read The Giver a few months back). My son flew through this series and has been telling me to read the next books for months. I am glad I did because I am officially hooked. There are a total of 4 books in the series, I am currently reading Messenger, the third book. The plot is based on a futuristic world, and the characters are mostly young people. Like the others, it's a quick read and takes you to another place and time, a nice escape for the mind. I like the description on Amazon:
As she did in The Giver and later Messenger, in Gathering Blue Lois Lowry challenges readers to imagine what our world could become, how people could evolve, and what could be considered valuable.
Find Gathering Blue in paperback, hardcover, for your Kindle or audiobook on Amazon.
Currently Reading: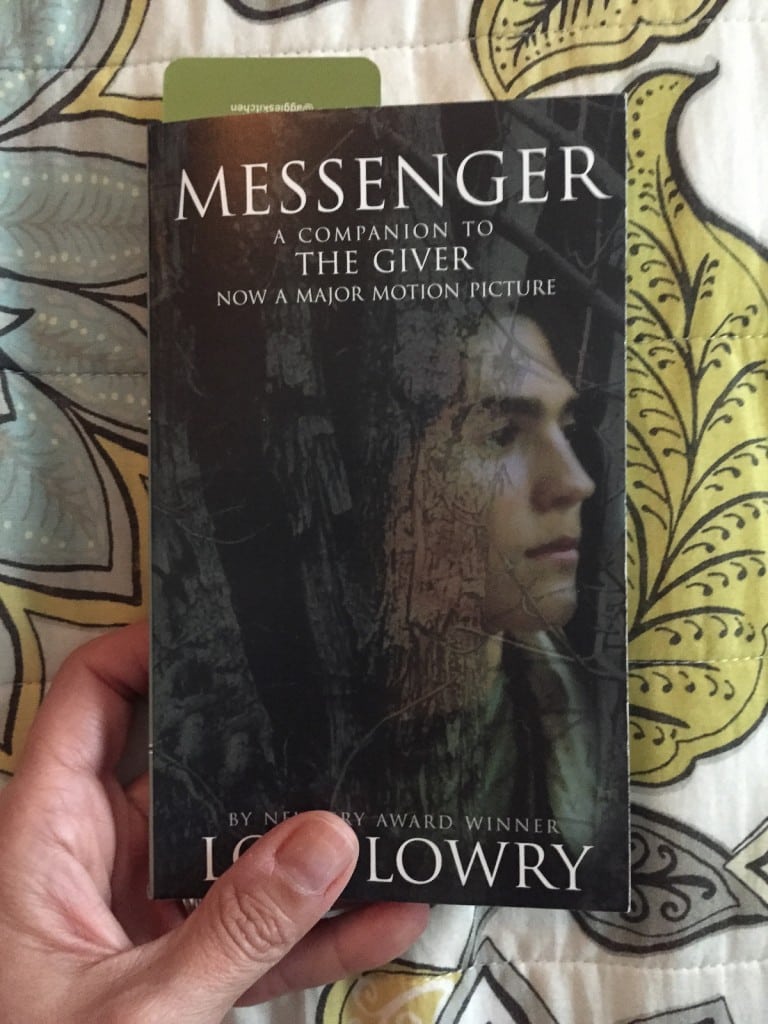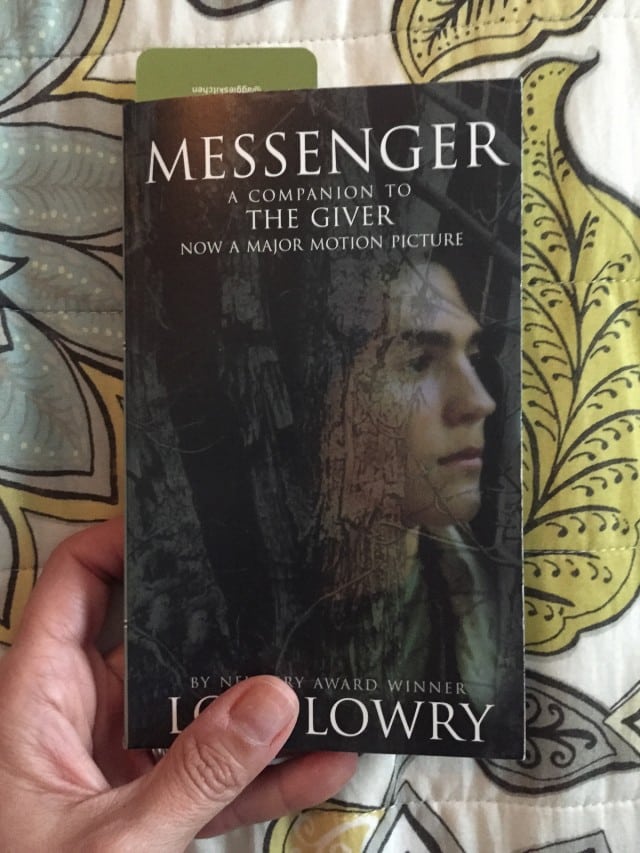 Messenger by Lois Lowry – almost done with this one, it's a tiny little thing! Loving this series and Son is up next!
Find Messenger in paperback, hardcover or for your Kindle on Amazon.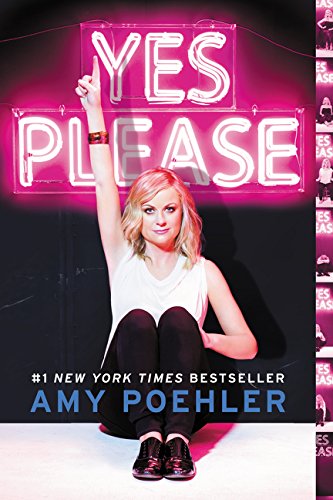 Yes Please by Amy Poehler – I found this one on Hoopla (yay!) and started listening to it on a road trip over Spring Break. I found myself laughing at loud at times, I just love Amy Poehler and am really enjoying this one.
Find Yes Please on in paperback, hard cover, for your Kindle or on audiobook on Amazon.
More reading suggestions in my Books section!
Have a great weekend!

Follow Aggie's Kitchen's board My Bookshelf on Pinterest.
Are you following me on Instagram, Twitter, Facebook and Pinterest? If you'd like to subscribe to Aggie's Kitchen and have each post delivered straight to your e-mail box, then please add your email here. Happy cooking!
There are affiliate links in this post. I make small earnings through any purchases made through these links. Thank you for supporting Aggie's Kitchen!