Home Sweet Home…and Ina's Mexican Chicken Soup
Aaah…home sweet home. We are back from our family vacation to the Smoky Mountains in Gatlinburg, TN. It was absolutely beautiful up there. The scenery was stunning and the air felt good. Good, but COLD! Our thin blood survived the freezing temperatures and we had a great time exploring an area of the country we have never been before.
We took the trip with my immediate family – my sister, her husband and her little one, my brother, and my mom. My dad wasn't able to make it because he had to stay back and run the family restaurant.
(All bundled up ready to go…)
We got back to Florida the night before Thanksgiving. We celebrated a nice Thanksgiving at my parent's house with a ton of good food and wine…we were stuffed, it was fun, but we were really ready to get back home to Orlando.
So here we are home again…refreshed and ready to get back into a routine. I know most of you spend the day after Thanksgiving shopping with the crowds, but my day after Thanksgiving tradition is hitting the gym. After being on vacation for a week, I really really needed a good workout….and some good healthy food. I knew before I left that I would be making Ina's Mexican Chicken Soup when we got back…the recipe sounded wonderful with all the chicken and veggies…and it was just what we needed Friday night.
This month's Barefoot Blogger recipe was chosen by Judy from Judy's Gross Eats. I can't thank her enough for choosing such a delicious Barefoot Contessa soup for all of us to try!
Ina's Mexican Chicken Soup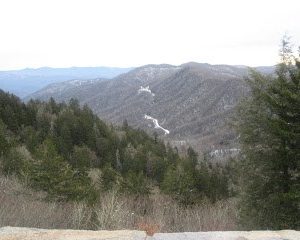 Ingredients:
4 split (2 whole) chicken breasts, bone in, skin on (I used shredded chicken from a Rotisserie I picked up at the grocery store)
Good olive oil
Kosher salt and freshly ground black pepper
2 cups chopped onions (2 onions)
1 cup chopped celery (2 stalks)
2 cups chopped carrots (4 carrots)
4 large cloves garlic, chopped
2 1/2 quarts chicken stock, preferably homemade (Swanson's low sodium chicken broth works for me!)
1 (28-ounce) can whole tomatoes in puree, crushed (I crushed them with my hands, but I'm thinking that diced tomatoes would work here too)
2 to 4 jalapeno peppers, seeded and minced (my grocery store was out of jalapenos so I substituted a milder Anaheim pepper)
1 teaspoon ground cumin
1 teaspoon ground coriander seed
1/4 to 1/2 cup chopped fresh cilantro leaves, optional
6 (6-inch) fresh white corn tortillas (I substituted whole wheat tortillas, and only used 2)
Directions:
Preheat the oven to 350 degrees F.
Place the chicken breasts skin side up on a sheet pan. Rub with olive oil, sprinkle with salt and pepper, and roast for 35 to 40 minutes, until done. When the chicken is cool enough to handle, discard the skin and bones, and shred the meat. Cover and set aside.
Meanwhile, heat 3 tablespoons of olive oil in a large pot or Dutch oven. Add the onions, celery, and carrots and cook over medium-low heat for 10 minutes, or until the onions start to brown. Add the garlic and cook for 30 seconds. Add the chicken stock, tomatoes with their puree, jalapenos, cumin, coriander, 1 tablespoon salt (depending on the saltiness of the chicken stock), 1 teaspoon pepper, and the cilantro, if using. Cut the tortillas in 1/2, then cut them crosswise into 1/2-inch strips and add to the soup. Bring the soup to a boil, then lower the heat and simmer for 25 minutes. Add the shredded chicken and season to taste. Serve the soup hot topped with sliced avocado, a dollop of sour cream, grated Cheddar cheese, and broken tortilla chips.
For serving: sliced avocado, sour cream, grated Cheddar cheese, and tortilla chips
Tip: Make your own healthier tortilla "chips" by slicing a whole wheat tortilla into strips, spray them with non stick spray, then crisping them up in a hot non stick skillet.
Recipe from Ina Garten, Barefoot Contessa at Home
Hope everyone had a wonderful holiday with your loved ones!
Enjoy the rest of your weekend!
GO GATORS!!

Are you following me on Instagram, Twitter, Facebook and Pinterest? If you'd like to subscribe to Aggie's Kitchen and have each post delivered straight to your e-mail box, then please add your email here. Happy cooking!
There are affiliate links in this post. I make small earnings through any purchases made through these links. Thank you for supporting Aggie's Kitchen!