EPCOT Food & Wine Festival 2014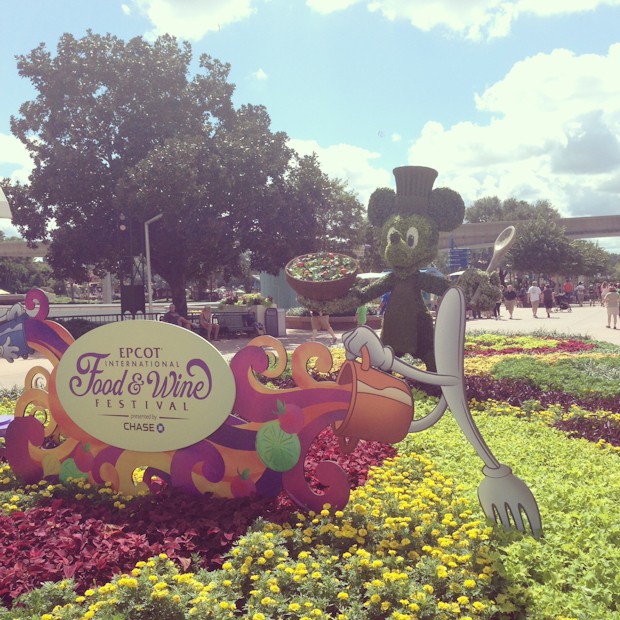 Last week my husband and I celebrated our 12 year anniversary. He gave me the biggest and best surprise ever – a day at one of our favorite places – EPCOT. Bonus…it happened to be during their annual Food & Wine Festival.
We got to enjoy the day without our kids (they were not happy about that!), thanks to my mom, and it really was such a wonderful time reconnecting and relaxing…and of course enjoying awesome food and drinks outdoors!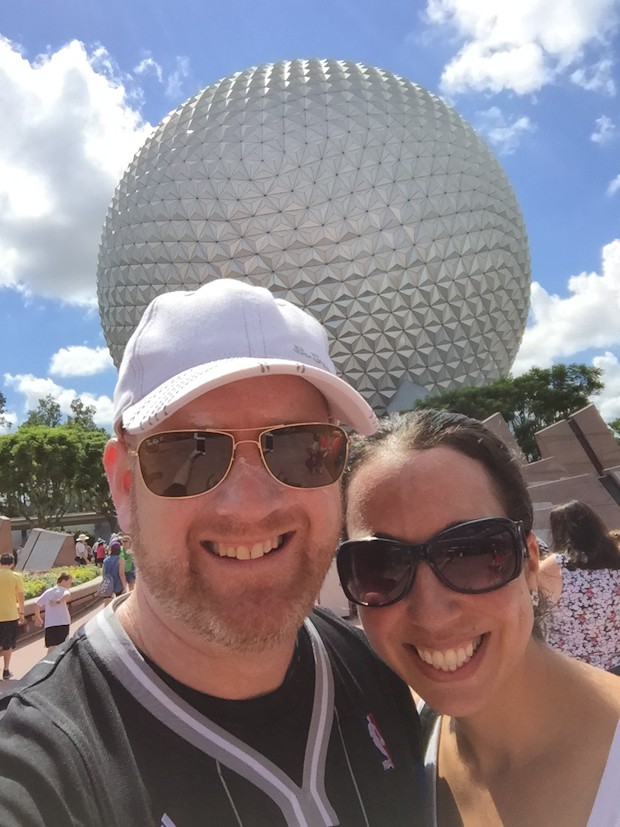 I wanted to share some of our eats with you. We ate and drank throughout a good part of the day, hitting most of the countries along the way. There was so much food to choose from! Ironically, considering it's called Food & Wine, I did not have one glass of wine all day! As much as I love wine, I also love good beer so I chose to sample those that day instead (along with our traditional margarita stop in Mexico). We splurged this year and treated our family to Disney passes so I think another trip to Epcot before the festival is over will happen so I hope to have the opportunity to try some wine on our next visit.
Funny story:  We spent the day celebrating what we thought was our "lucky 13th" anniversary. We broadcasted it on Facebook and told everyone who asked us at Epcot (thanks to our Disney Happy Anniversary celebration buttons we were wearing). We felt like 13 was a BIG anniversary! Well…turns out (thanks to my brother for figuring it out that night), it's actually our 12th anniversary. 😉
Oops.
(Like my husband joked…after having 3 kids you just forget what year you're in.)
Here's what we ate and drank:
HAWAII: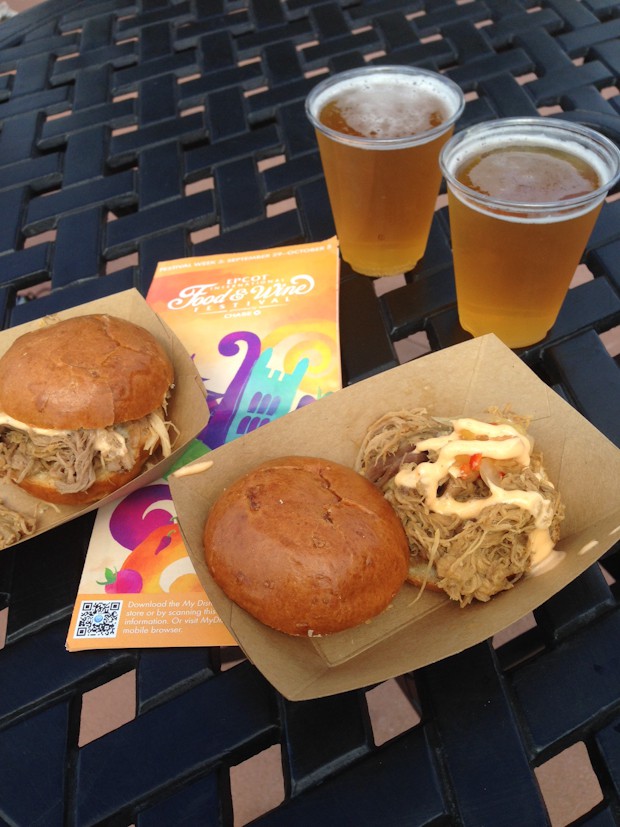 Kalua Pork Slider with sweet and sour pineapple chutney and spicy mayonnaise (this was one of our favorites of the day!)
Kona Brewing Company Big Wave (we love this beer!)
SCOTLAND: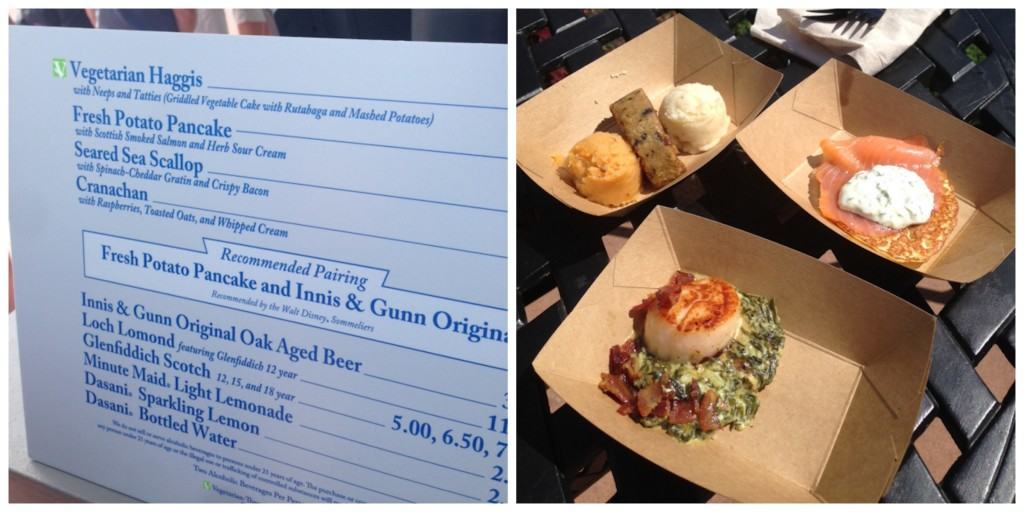 Vegetarian Haggis with Neeps and Tatties (Griddled vegetable cake with rutabaga and mashed potatoes)
Fresh Potato Pancake with Smoked Salmon and Herb Sour Cream
Seared Sea Scallop with Spinach-Cheddar Gratin and Crispy Bacon (LOVED!)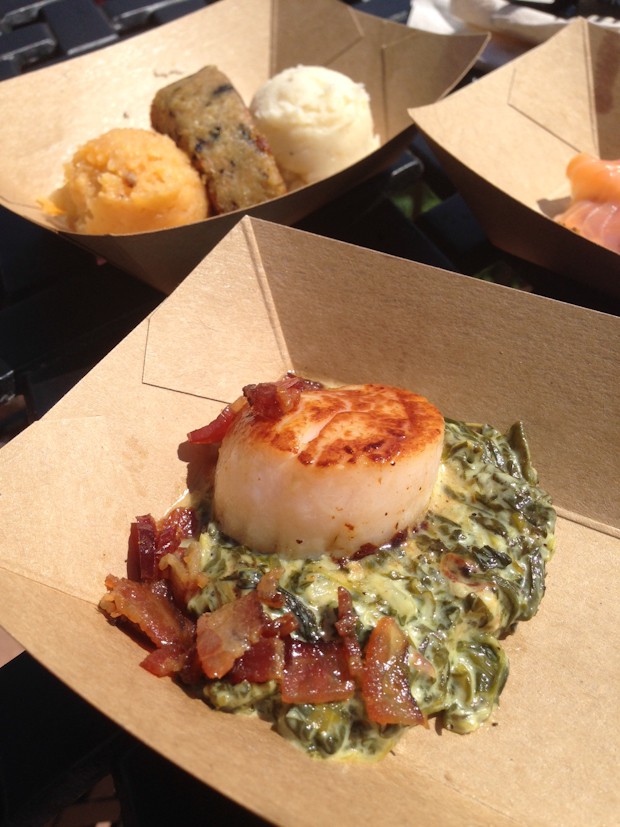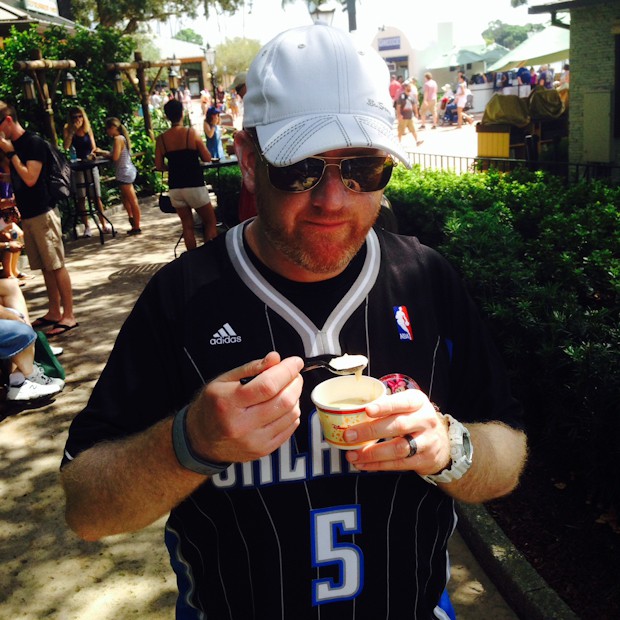 You just can't miss out on the Canadian Cheddar Cheese Soup in … Canada (obviously) – even if it's almost 90 degrees out and you are dying to find a spot to eat in the shade.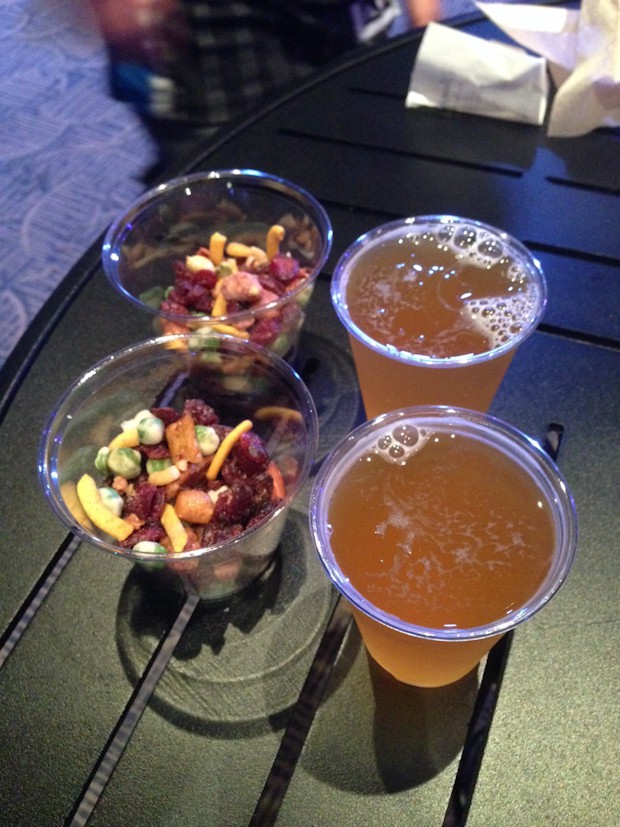 Speaking of shade…we found a great spot (in the Craft Beer Pavillion) to enjoy air conditioning, few cold brews and snack (like we needed one!). We drank Goose Island, 312 Urban Wheat (LOVE!) and Florida Beer Company, Sunshine State Pils.
PATAGONIA: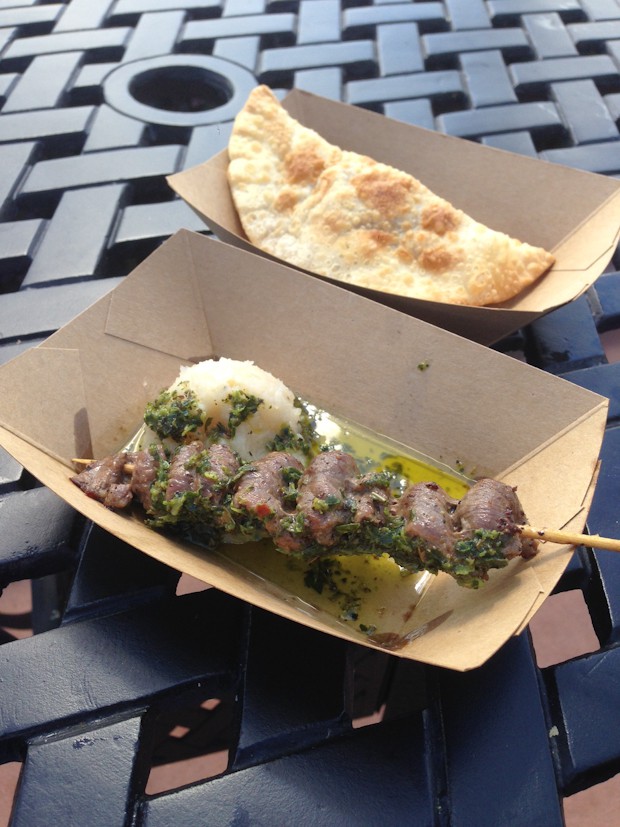 Beef Empanada
Grilled Beef Skewer with Chimichurri Sauce and Boniato Puree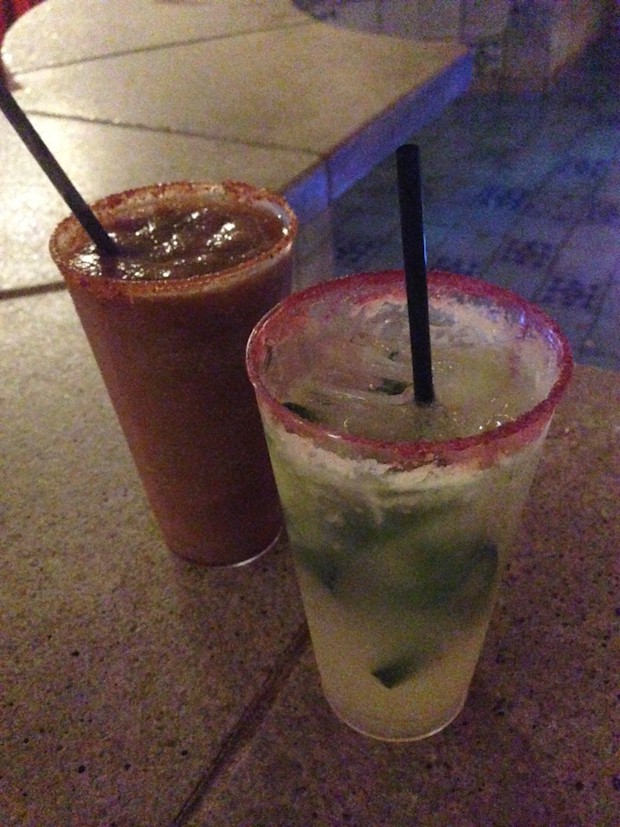 Time for our obligatory margarita stop in Mexico – we love hanging out in the Mexican Pavillion every time we come to Epcot. The margaritas are great obviously (my favorite Jalapeno-Cucumber Margarita and we tried a frozen Tamarind Margarita this time too) but it's just a cool place to look around and get out of the heat for a bit. It's dim, very decorative and full of stuff to look at. If you are with your kids this is always a fun place to bring them. It has a Kidcot craft area for the kids to pick up their masks and color them and there's also a fun Donald Duck ride that is good for everyone (and the line usually moves fast too).
AFRICA: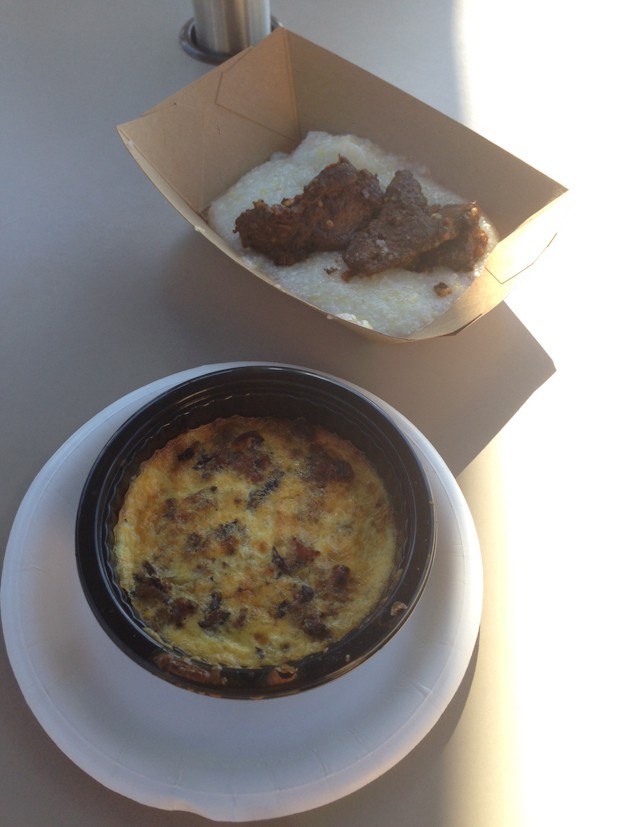 Beef Tenderloin Tips Berbere Style with Okra, Jalapenos and Tomatoes
South African Bobotie with Turkey and Mushrooms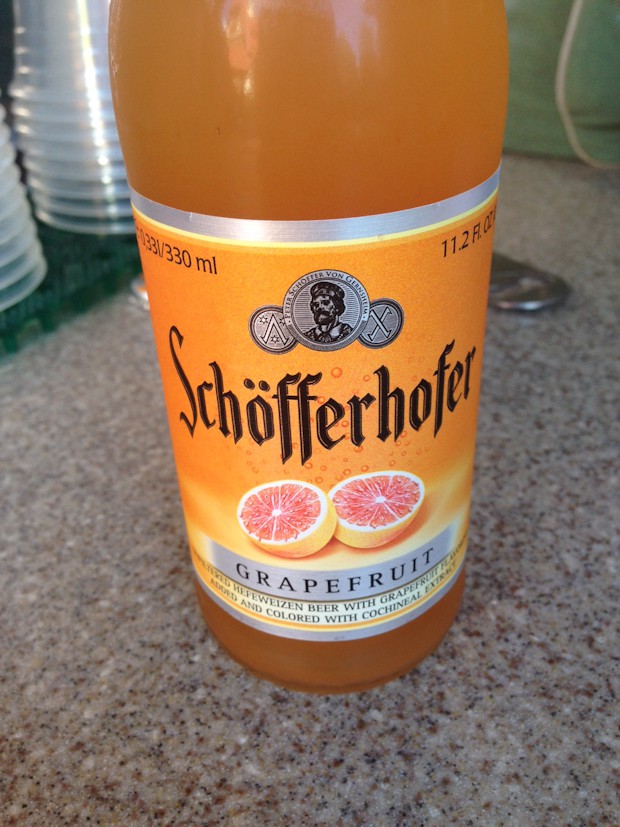 We always have a good time in Germany as far as food and beer go, but by the time we got here we were feeling pretty stuffed. We overheard a couple of people mention the grapefruit beer so we grabbed a couple to try. It was really good! Apparently they are not incredibly hard to find if you look at Walgreens and 7-11 (of all places, ha ha).
We did manage to stuff ourselves with one more thing before we left for the day (in the America area)…a Florida grass fed beef slider with pimento cheese (I took one bite, it was delicious) and New Belgium Brewing Company Snapshot. I forgot to take a pic!
Can you tell we had a good time? Hoping to get back soon before the festival ends (it run until November 10) so that we can eat and drink around the rest of the world (and try some actual wine!).
If you are interested in the rest of the Food and Wine Festival menu, The Disney Food Blog is a great place to check out.
Have a great weekend!!
Are you following me on Instagram, Twitter, Facebook and Pinterest? If you'd like to subscribe to Aggie's Kitchen and have each post delivered straight to your e-mail box, then please add your email here. Happy cooking!
There are affiliate links in this post. I make small earnings through any purchases made through these links. Thank you for supporting Aggie's Kitchen!