Cinnamon Banana Nut Muffins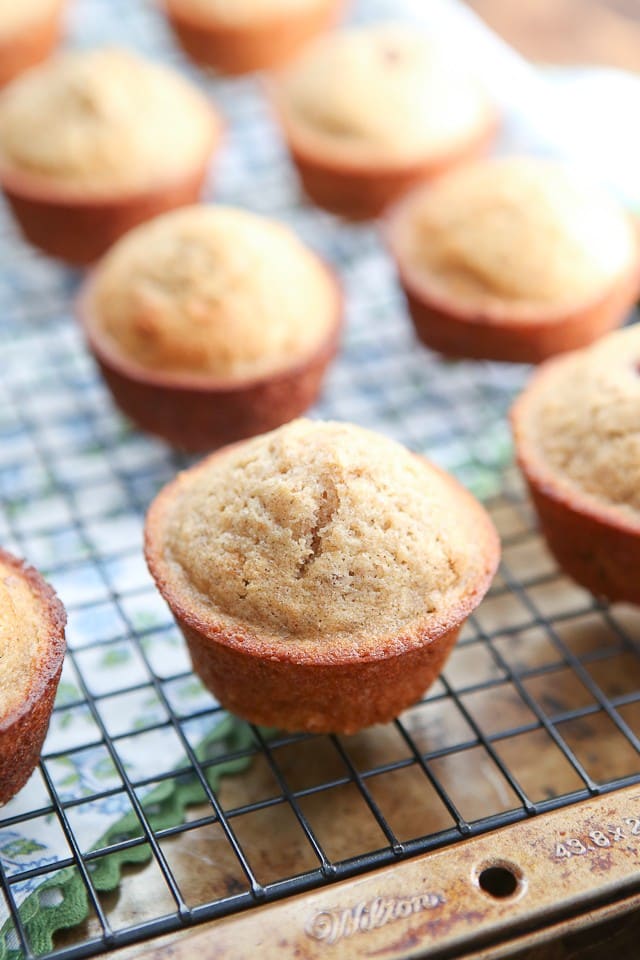 This recipe was created in partnership with Fleischmann's® Simply Homemade®.
I think it's no secret here that I don't bake very often. It's not that I dislike baking, it's just more of a process for me than cooking (and it's hard to find the time!). Cooking comes to me very naturally, I don't always feel the need to use exact measurements or ingredients and I can be really creative with what I have on hand. There are times where I wish baking came to me more naturally, but the reality is it doesn't so it takes a bit of persuading from my sweet kids to talk me into baking them treats.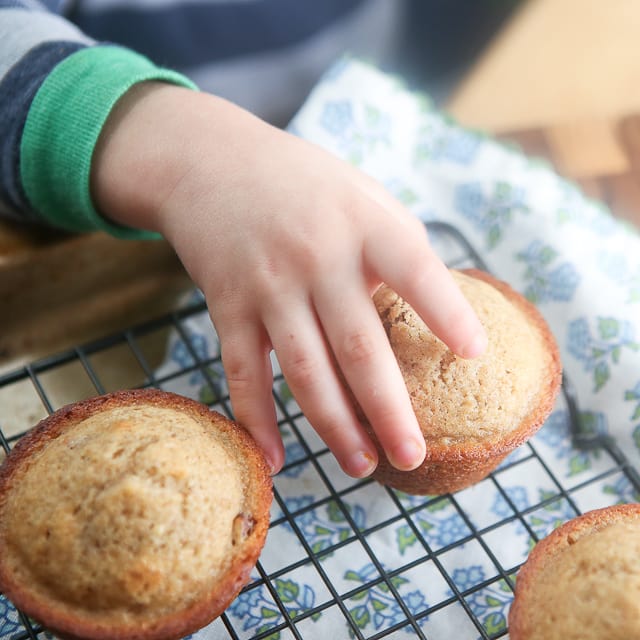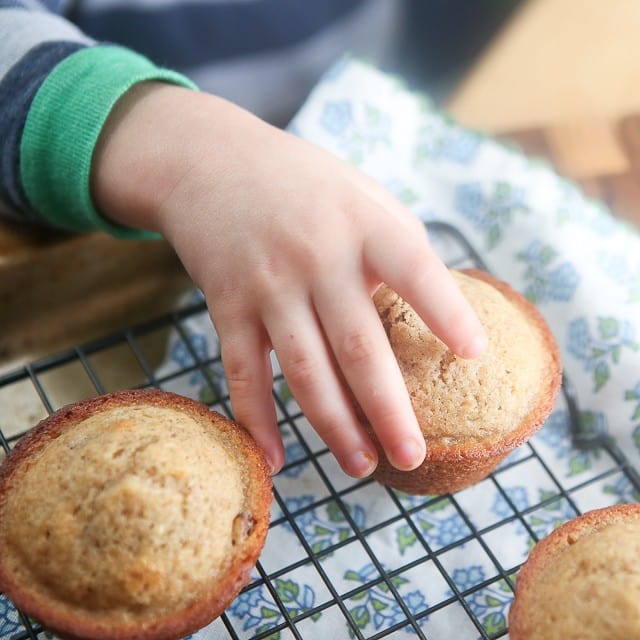 When I told my kids I was going to try out a new line of baking mixes for the blog, they were thrilled (and so was I!). I couldn't wait to try the new Fleischmann's® Simply Homemade® Muffin & Bread Mixes, not only because they are filled with ingredients I feel good about (real fruit and juices!), but they are also created to use with Greek yogurt – an ingredient I love to include in recipes whenever I can.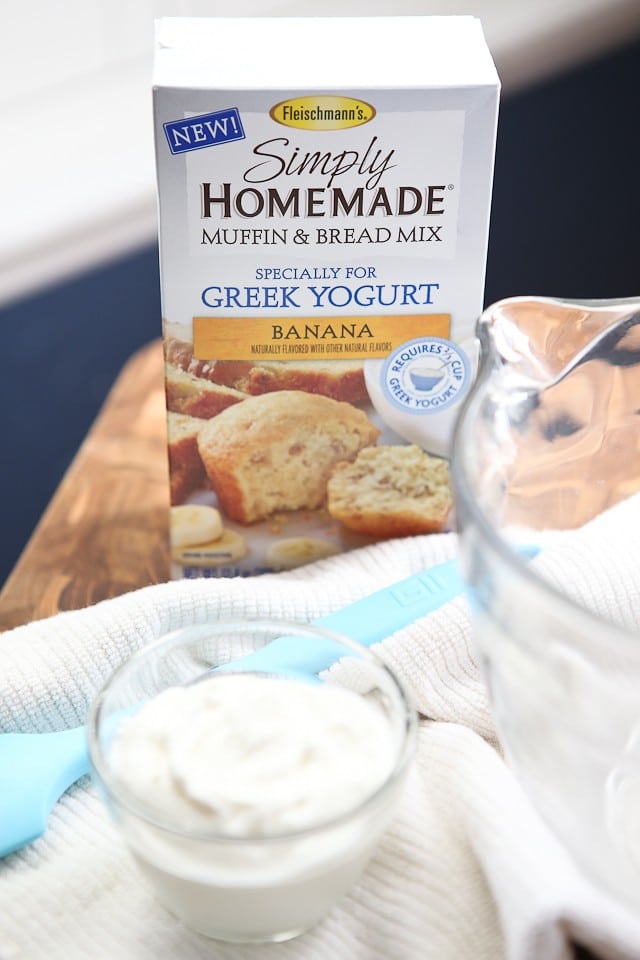 Adding Greek yogurt to these muffins gave them a delicious flavor – not to mention a boost of protein. Greek yogurt always for the win! I used plain, full-fat Greek yogurt in my muffins but feel free to use lower fat or vanilla flavored. That option is totally up to you!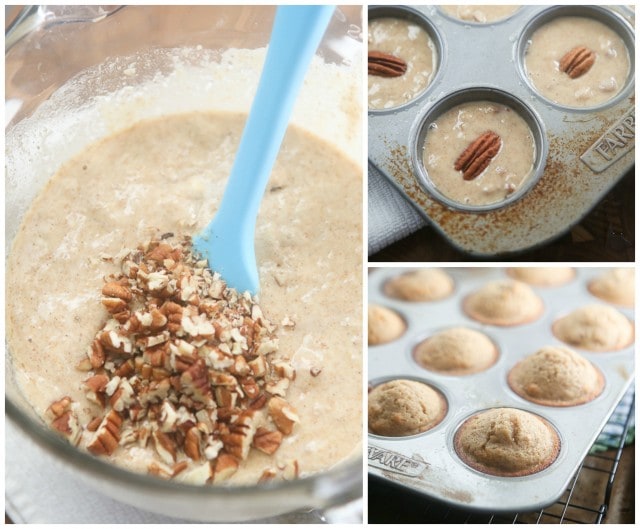 I played around with the banana mix and added my own twist – cinnamon and pecans. Cinnamon and pecans are some of my favorite add-ins to oatmeal and even pancakes, so throwing them into these muffins was a no-brainer. I experimented a little with placing a pecan half on top of some of the muffins to make them a little more festive. They turned out pretty cute, don't you think?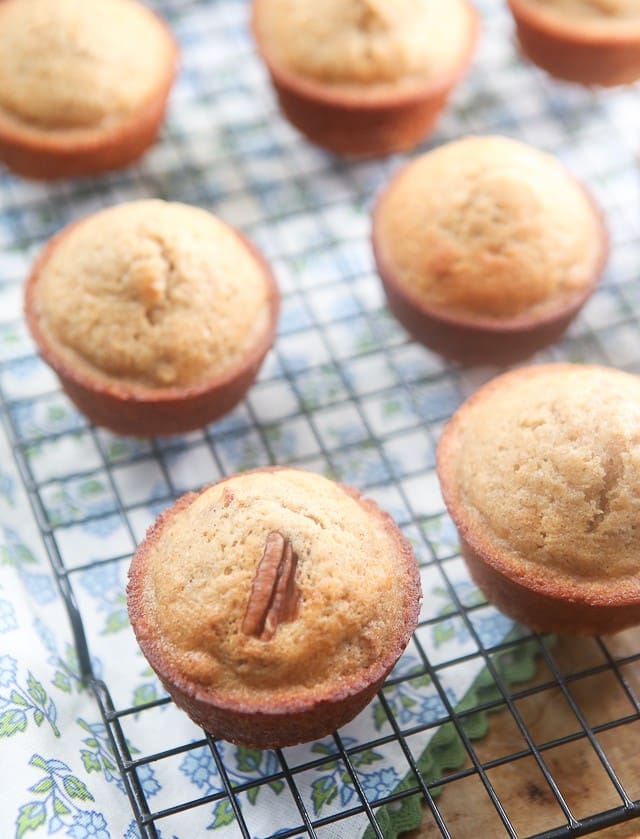 These Cinnamon Banana Nut Muffins were most definitely a family pleaser, and you better believe I appreciated the help from a quality mix. When you're short on time, you take all the help you can get. I'm so excited to try their other flavors, lemon poppyseed and raspberry. Would it be obvious to mention my family is just as excited?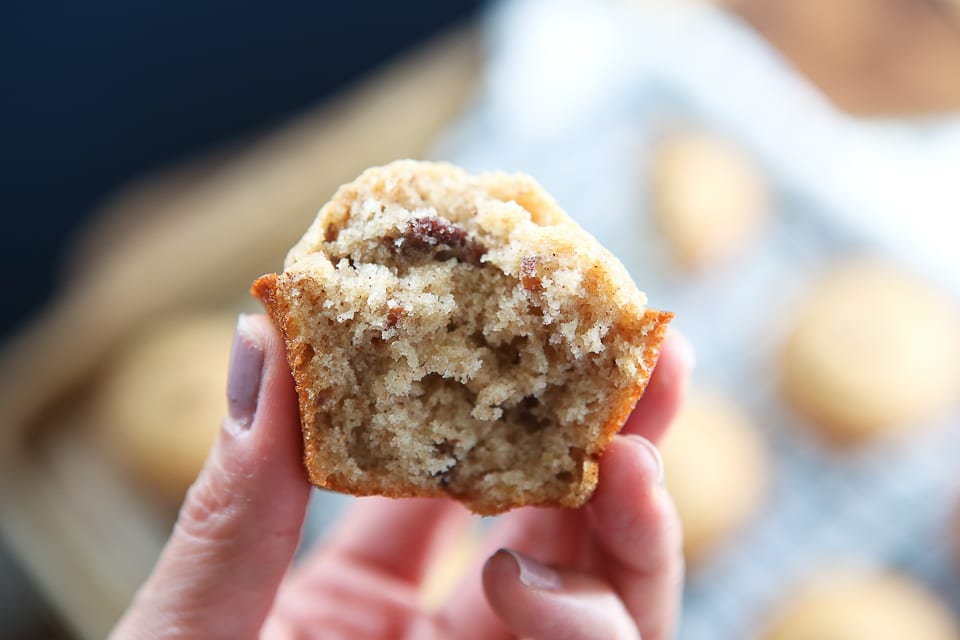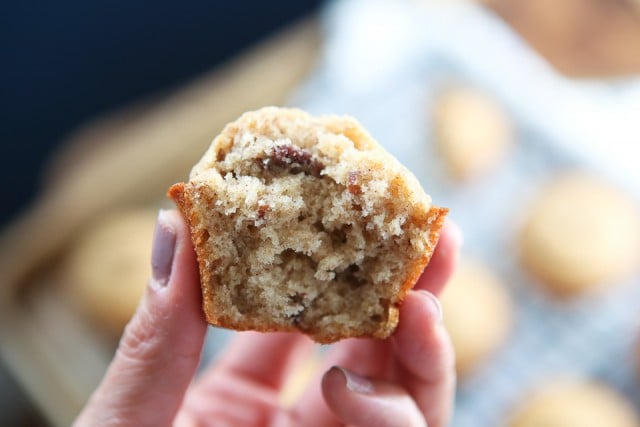 Cinnamon Banana Nut Muffins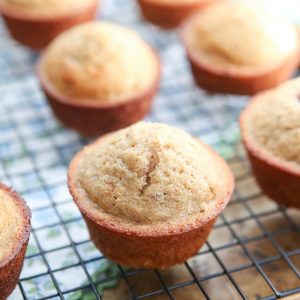 Ingredients:
1 package Fleischmann's Simply Homemade Banana Muffin & Bread Mix
2/3 cup plain or vanilla Greek yogurt
2 large eggs
1/2 cup oil
1/4 cup water
1/2 teaspoon ground cinnamon
1/2 teaspoon vanilla
1/3 cup chopped pecans
12 pecan halves, optional
Directions:
Preheat oven to 375 degrees. Lightly grease (with cooking spray) a 12 muffin pan.
Combine all ingredients (except chopped pecans and pecan halves) into a large mixing bowl with a spoon. Stir until mixture forms into a batter. Fold in 1/3 cup chopped pecans into batter.
Using a spoon, divide batter evenly into the cups of a lightly greased muffin pan. Fill each muffin cup about two-thirds full.
Bake in 375 degree oven for 15 to 20 minutes, or until a wooden toothpick inserted into center comes out clean. Cool on a wire rack for 5 minutes. Carefully remove from muffin pan and enjoy!
(Disclosure: This recipe was created in partnership with Fleischmann's Simply Homemade, but as always my opinions are my own. Thank you for supporting the brands that support Aggie's Kitchen.)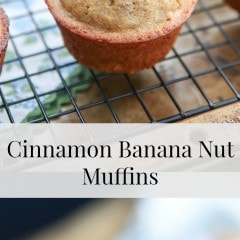 Follow Aggie's Kitchen's board Healthy Breakfasts on Pinterest.
Are you following me on Instagram, Twitter, Facebook and Pinterest? If you'd like to subscribe to Aggie's Kitchen and have each post delivered straight to your e-mail box, then please add your email here. Happy cooking!
There are affiliate links in this post. I make small earnings through any purchases made through these links. Thank you for supporting Aggie's Kitchen!