Chili Maple Roasted Carrots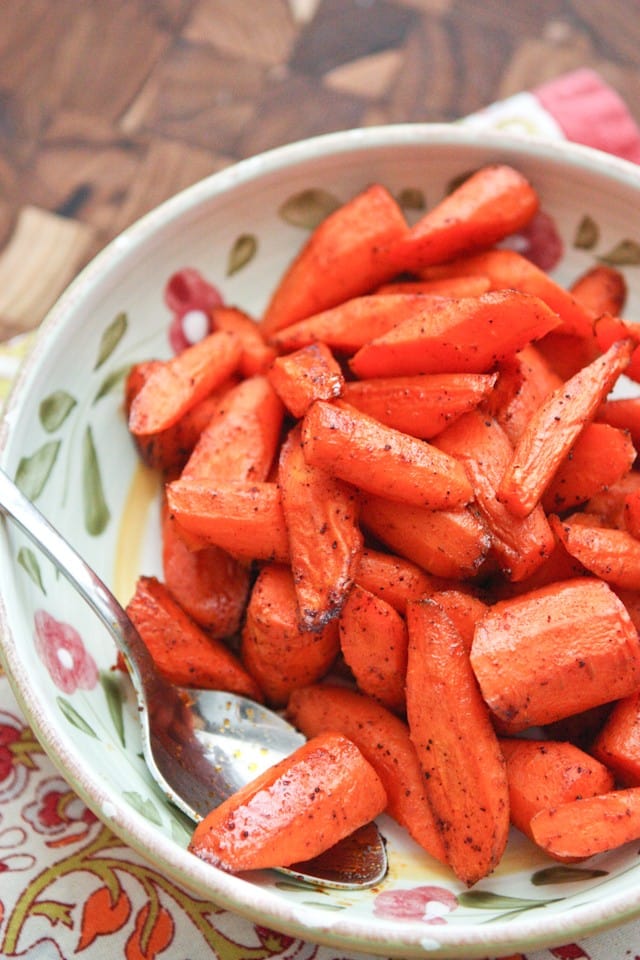 Roasted vegetables are definitely my go-to when it comes to side dishes at dinnertime. I just love how easy it is to toss some veggies with some seasoning, crank up the oven and let the magic happen without much involvement from my part. You know I am ALL about easy.
I make these roasted carrots all the time. I recently made them to serve with this Slow Cooker Asian Citrus Pork Tenderloin recipe. Since carrots are naturally sweet I don't need to add too much (pure) maple syrup to them, just enough to give them some more flavor. The chili and smoked paprika gives them a subtle kick of spice, but not in a way that little ones can't enjoy them. In fact, my little ones LOVE these carrots, which is a big reason I try to make them often.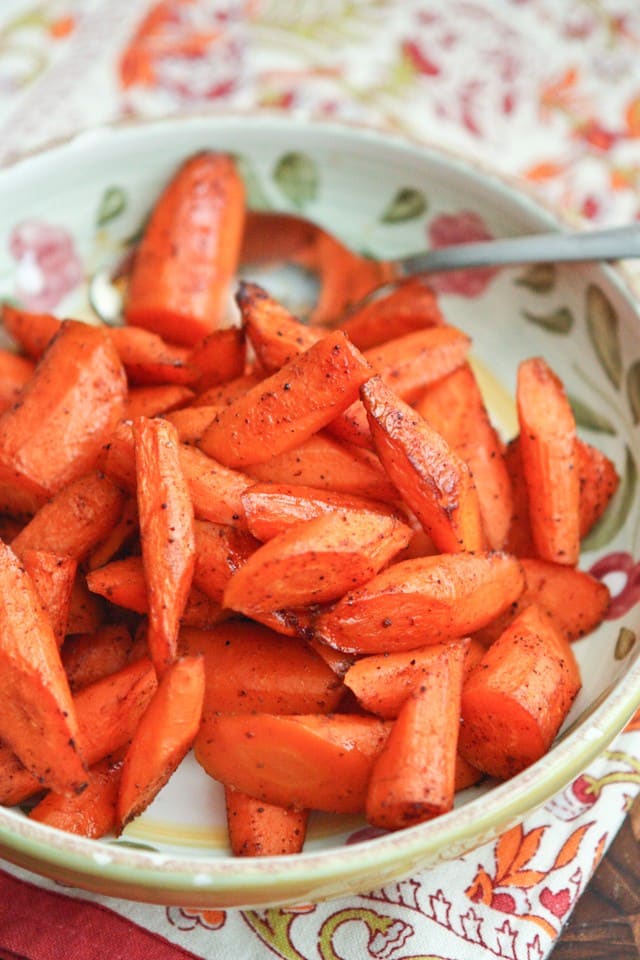 These roasted carrots go with everything. You can easily double (or triple) the recipe if you are serving a large group (great holiday side dish!).
For a weeknight meal they pair up perfectly with these Mini Cheddar-BBQ Turkey Meatloaf Muffins or homemade baked chicken nuggets. They would also round out a nicer Sunday dinner meal like this Mustard Pork Loin Roast.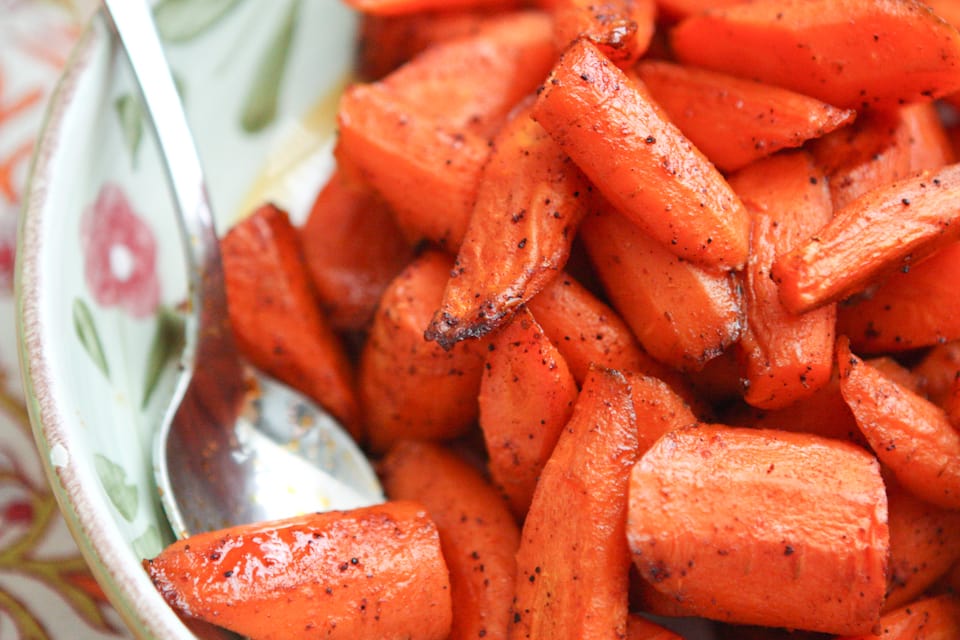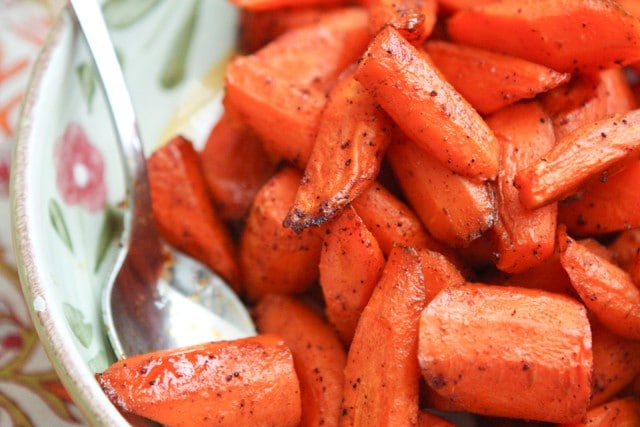 Chili Maple Roasted Carrots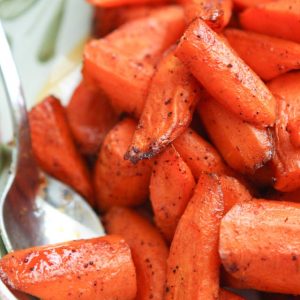 Ingredients:
1lb carrots, peeled a cut into 1 1/2 inch pieces
1 tablespoon olive oil
1 tablespoon pure maple syrup
1/2 teaspoon smoked paprika
1/2 teaspoon chili powder
Pinch of coarse salt and pepper
Directions:
Preheat oven to 425 degrees.
In a large bowl, toss together carrots with olive oil, pure maple syrup, smoked paprika and chili powder. Spread them out in a large rimmed cookie sheet and sprinkle with salt and pepper.
Roast in oven for 20 min or until they start to brown and caramelize.
Follow Aggie's Kitchen's board Veggie Love on Pinterest.
Are you following me on Instagram, Twitter, Facebook and Pinterest? If you'd like to subscribe to Aggie's Kitchen and have each post delivered straight to your e-mail box, then please add your email here. Happy cooking!
There are affiliate links in this post. I make small earnings through any purchases made through these links. Thank you for supporting Aggie's Kitchen!