A Day At Fess Parker Winery, Santa Barbara with Princess Cruises
A fun day excursion to Fess Parker Winery in Santa Barbara while cruising with Princess Cruises.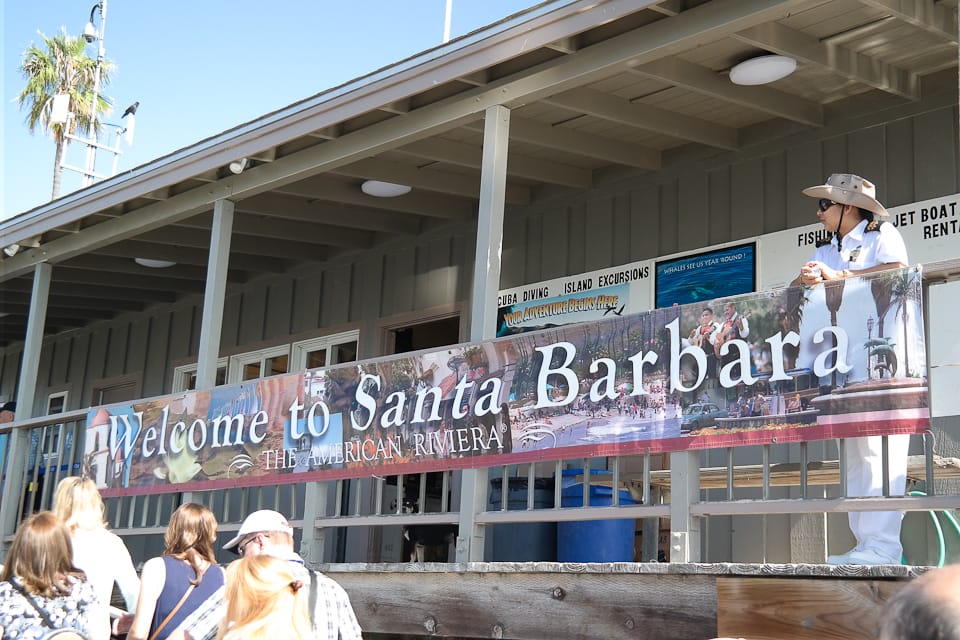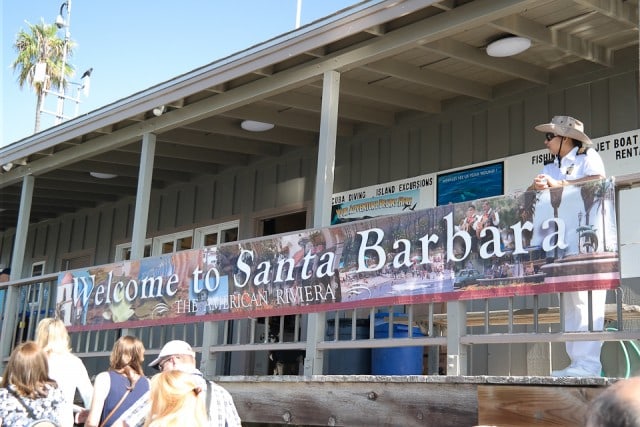 This post is part of a series sponsored by Princess Cruises.
One of the many fun parts of cruising is the getting off the ship to explore whatever destination your ship docks at. The West Coast Getaway Princess Cruise I sailed on earlier this fall hugged the California Coast and took us to Santa Barbara and Ensenada wine country. I am smitten with wine country and loved seeing new (to me) places and of course experience their food and wine.
One of our ports during our cruise was Santa Barbara. Santa Barbara is just north of Los Angeles and commonly referred to as the "American Riviera". How enticing does that sound? We docked off shore and took tenders into the port where there were plenty of boats (big and small), people, mountains and palm trees surrounding us.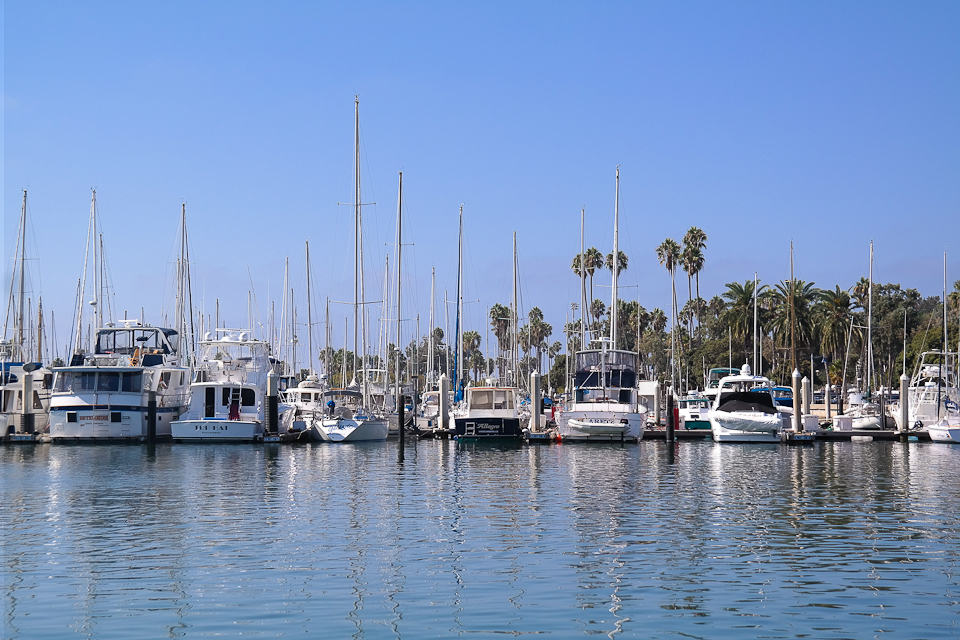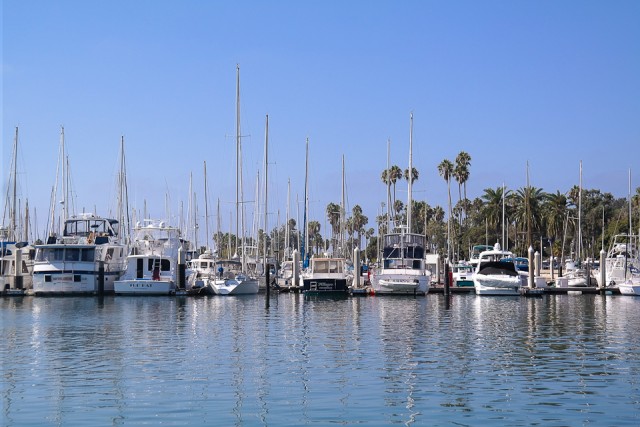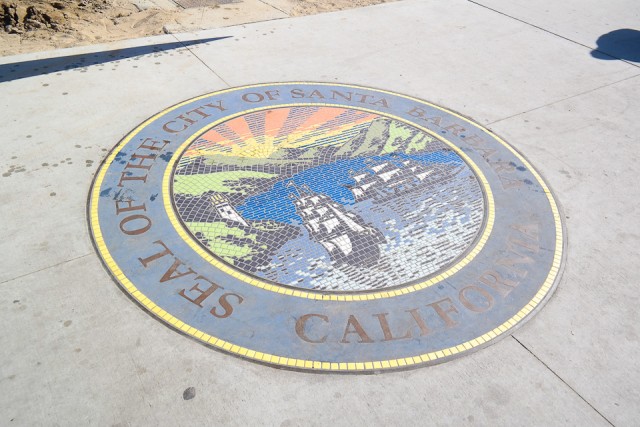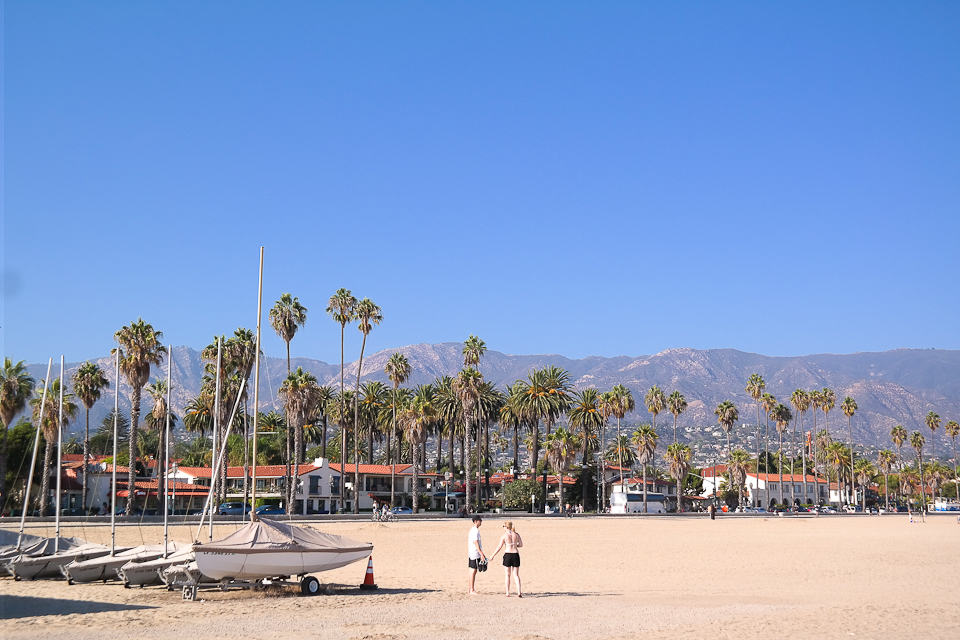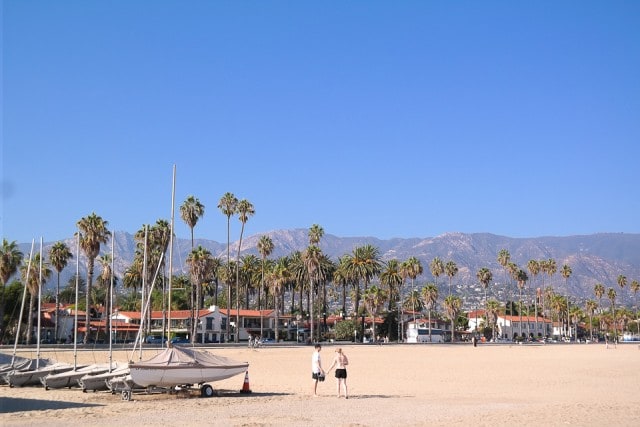 Really gorgeous. The sky was perfectly blue for us that day as we drove through Santa Barbara and into the Santa Ynez Valley on our wine tasting excursion to family owned Fess Parker Winery where we would be spending the afternoon enjoying local wine and food.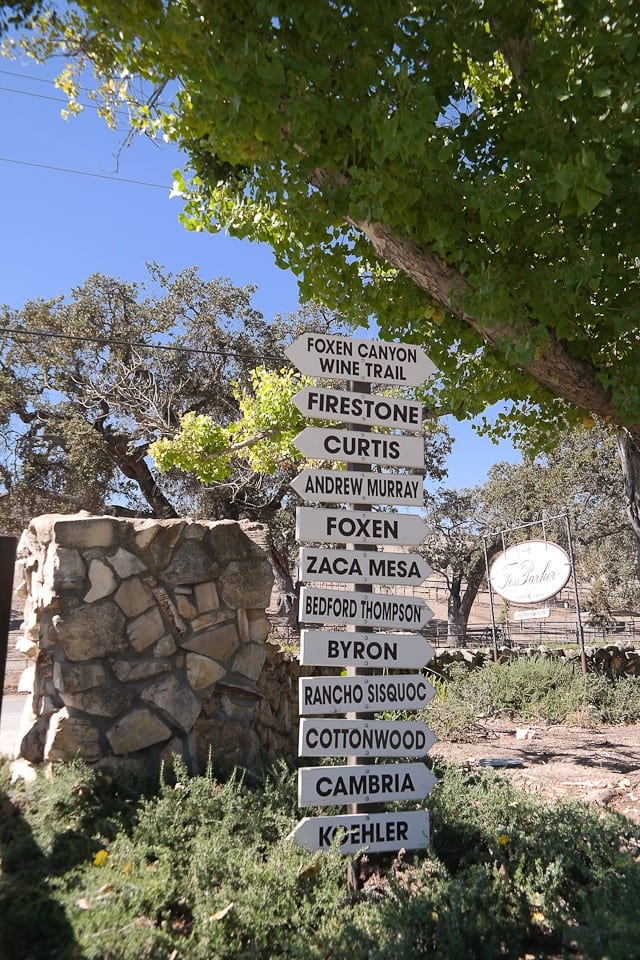 The drive up to the winery was absolutely picturesque and perfect, so peaceful. You would never know how close you were to the Pacific Coast with all the mountains, trees and vineyards in view.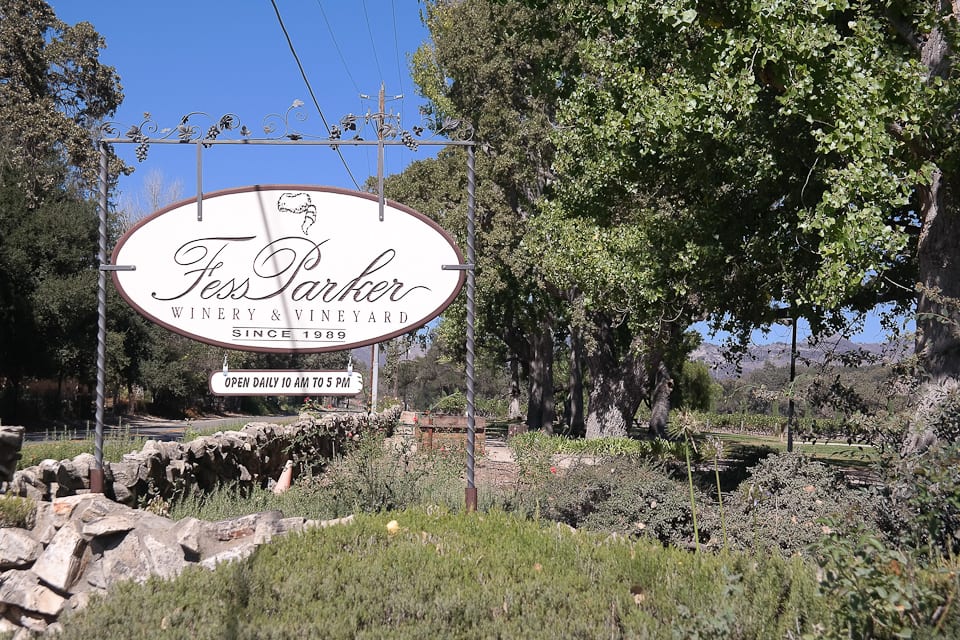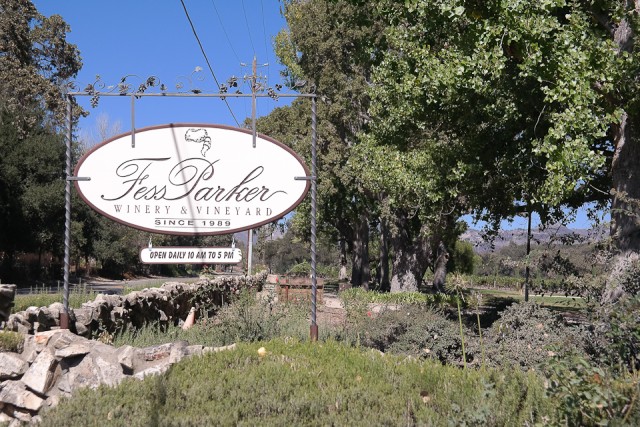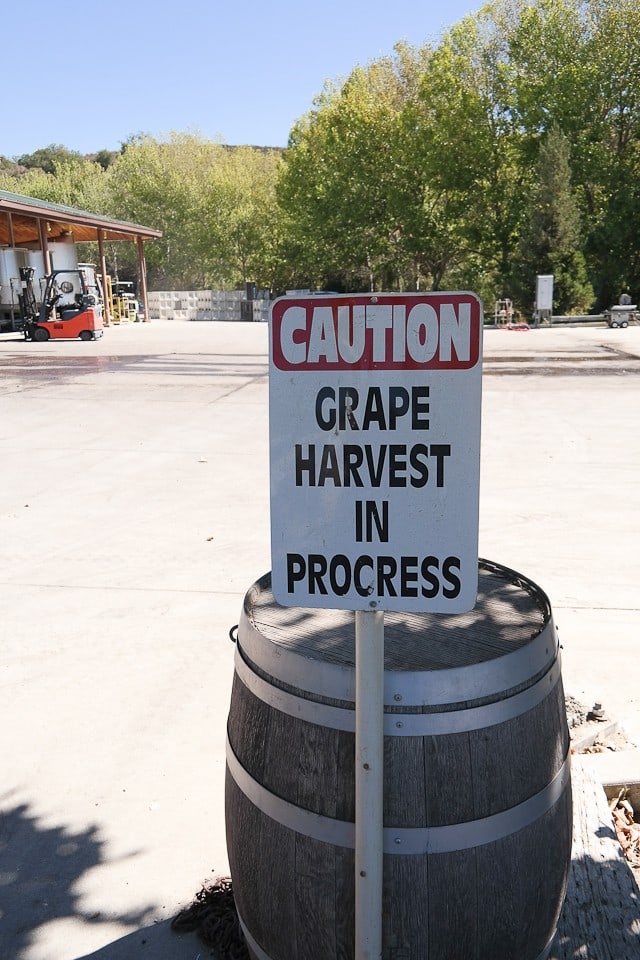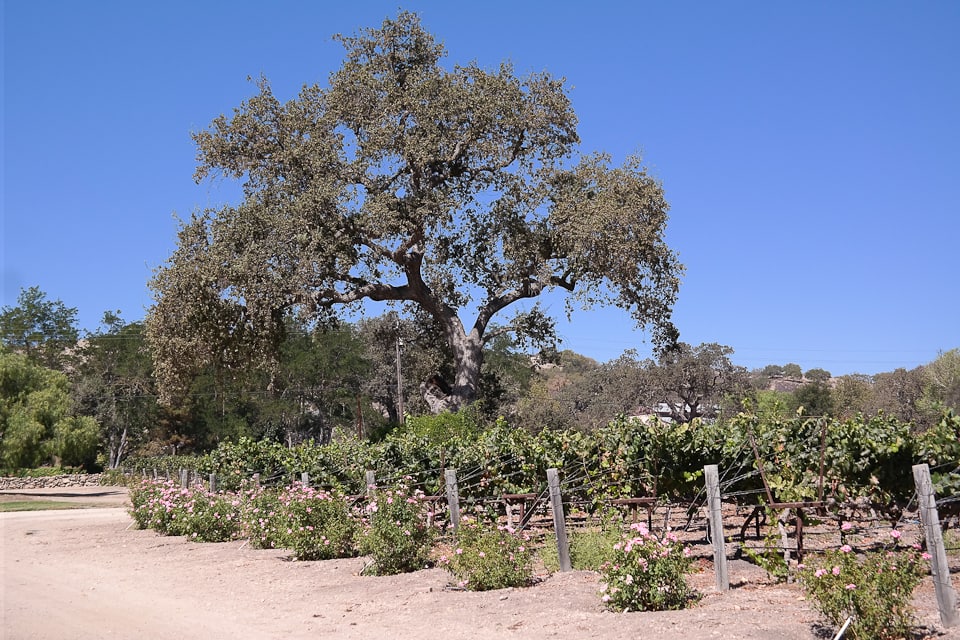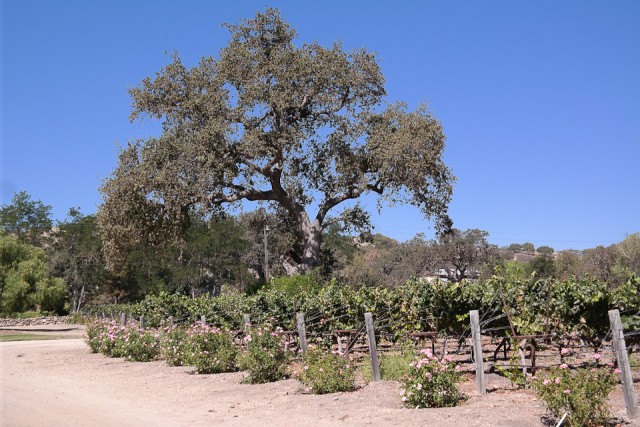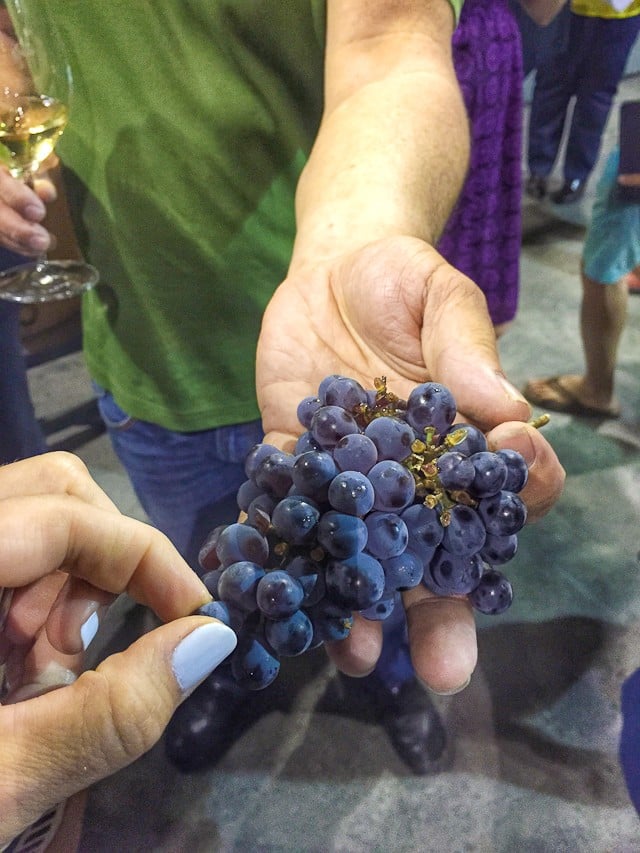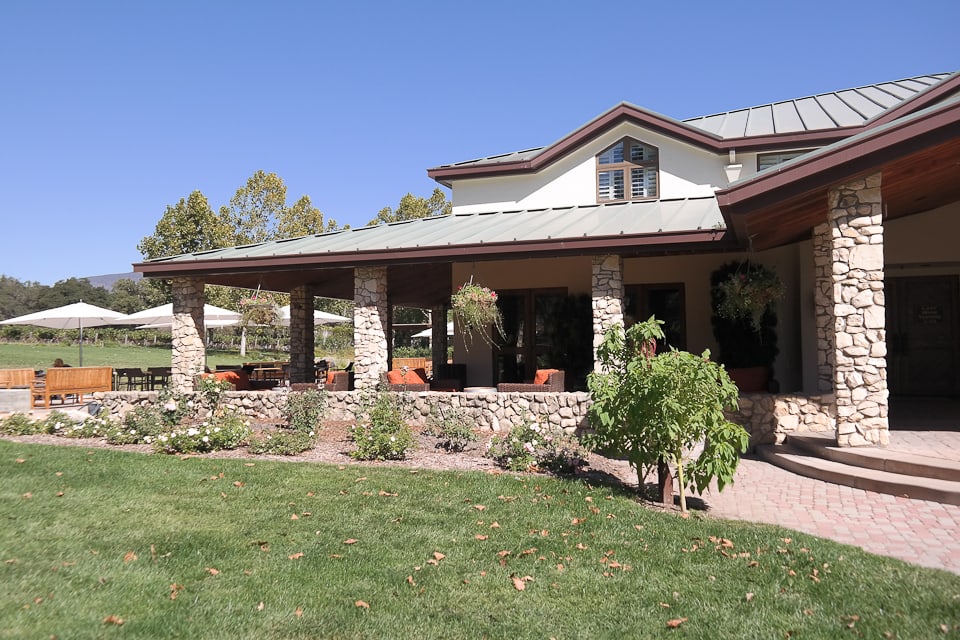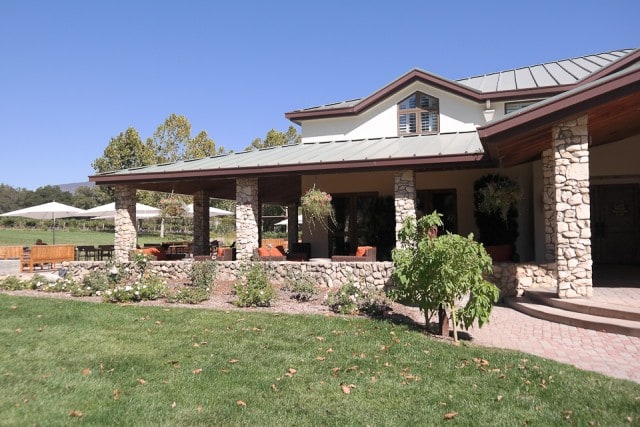 Our wine tasting was held in the outdoor patio area and there we sampled about 8 different wines paired with incredible tasting food prepared by Pascale Beale, a local cookbook author, specialty shop owner and culinary genius. I knew we would be tasting good wine, but the food was truly an added bonus – one thing I've always remembered about food in California is how distinctly fresh the food tasted, like it was grown in the backyard garden. This is how I felt when I was in Napa a few years ago and felt the same during our lunch at Fess Parker.
Pascale's cooking is my kind of cooking. Her focus is on the ingredients, all simply prepared and in season.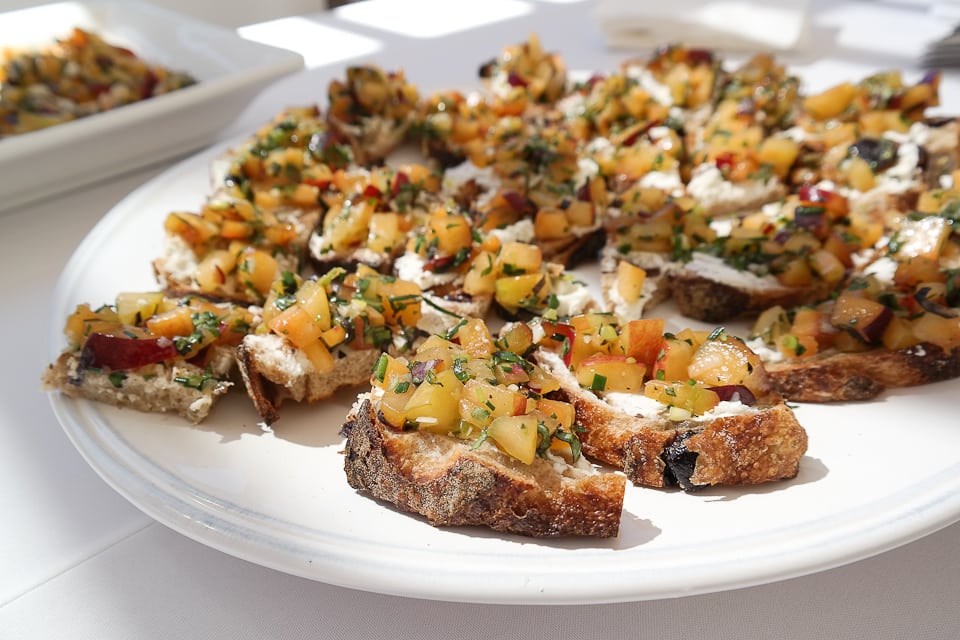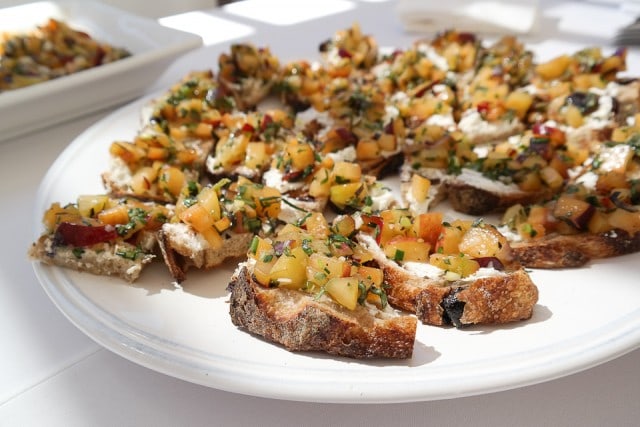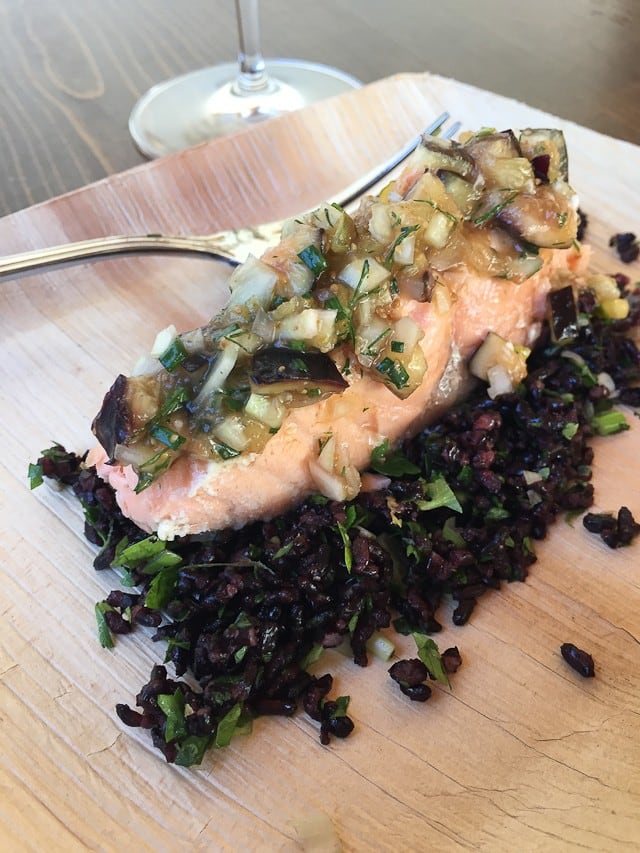 The menu included:
Plum-Pluot & Goat Cheese Bruschetta (pictured above)
Caramelized Onion & Olive Tapenade Tart & Microgreens Salad (inspired by her mother)
Fig Leaf Roasted Salmon with Fig-Fennel Relish Herb Filled Forbidden Rice (pictured above)
For dessert – Citrus Pots de Creme with Marmalade Shortbread and Eton Mess (loved this!).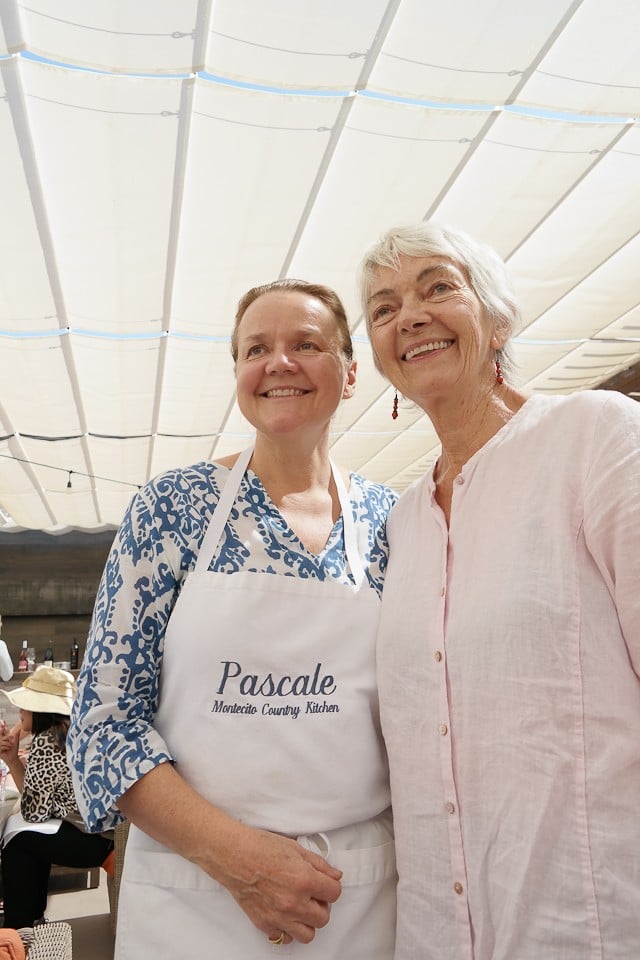 Pascale was very sweet and reserved but you can see her passion come through when she described the menu to us, as well as when she shared stories of her friendship with Julia Child that all started with Pascale dropping off a gift of homemade preserves while Julia Child was in town visiting. This kind gesture started a pattern of dialogue between them and turned into a genuine friendship between two women who loved to cook. That's her pictured above with her mother, who she called in to help out during our lunch.
Most of us went home with a signed copy of her gorgeous cookbook, Salade. We couldn't resist. I can see this being the first cookbook of a collection of Pascale Beale cookbooks I'd like to see on my bookshelf.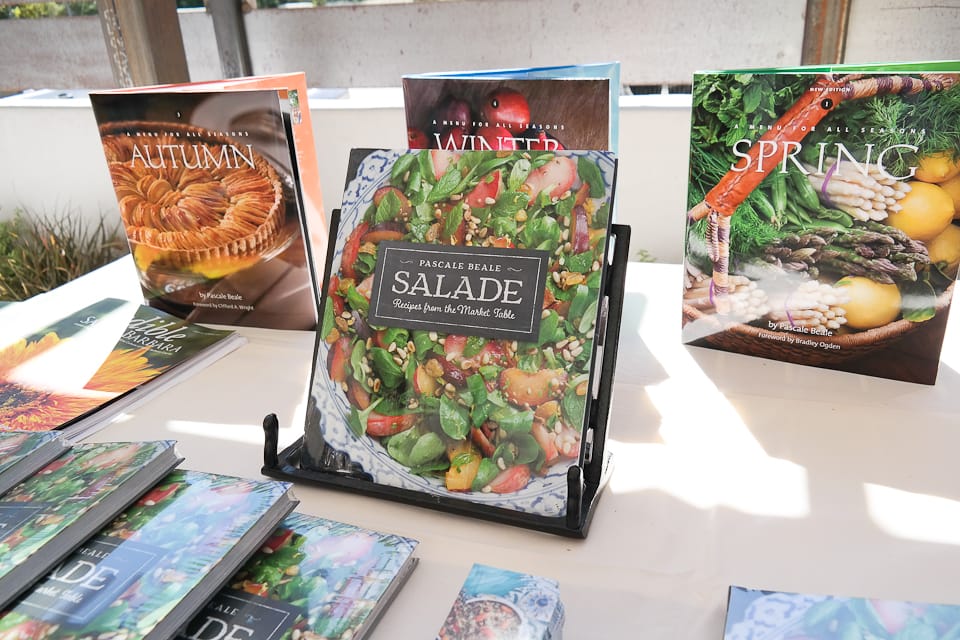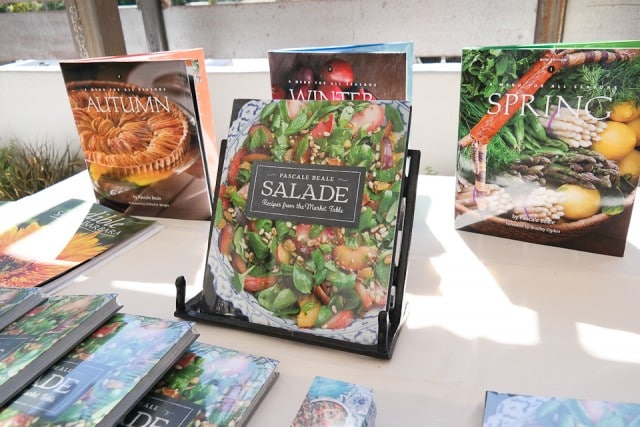 One thing I've taken with me after cruising with Princess is that they truly take pride in their focus on destinations and excursions. The excursions offered on their cruises are well thought out and tailored to those seeking adventure, culinary, sight-seeing or nature experiences. There is a lot to choose from!
Ahhh…as I always say, take me back!! Cheers!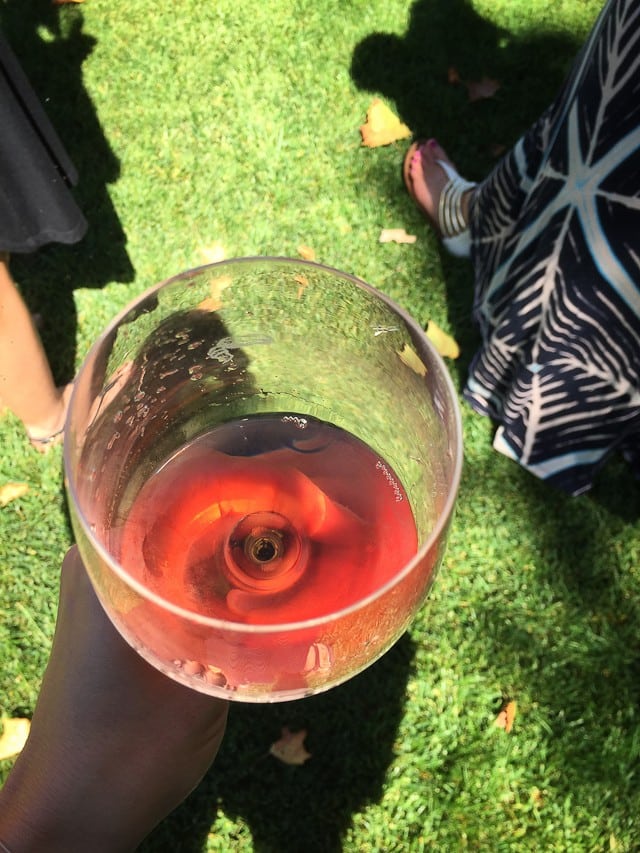 I recently purchased a new camera for traveling – the Samsung NX500 28 MP Wireless Smart Mirroless Digital Camera. You can see photos taken from this camera in my first Princess Cruise post, as well as this one (a couple of today's photos were taken from my iPhone). This is the perfect "big" camera that is small enough to take with you when you travel!
Are you following me on Instagram, Twitter, Facebook and Pinterest? If you'd like to subscribe to Aggie's Kitchen and have each post delivered straight to your e-mail box, then please add your email here. Happy cooking!
There are affiliate links in this post. I make small earnings through any purchases made through these links. Thank you for supporting Aggie's Kitchen!