8 Ways To Love Grapes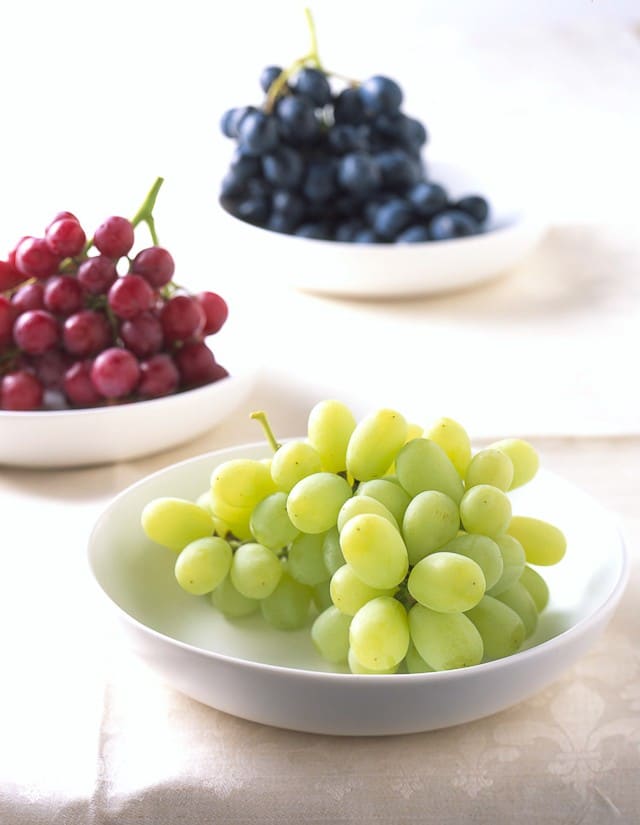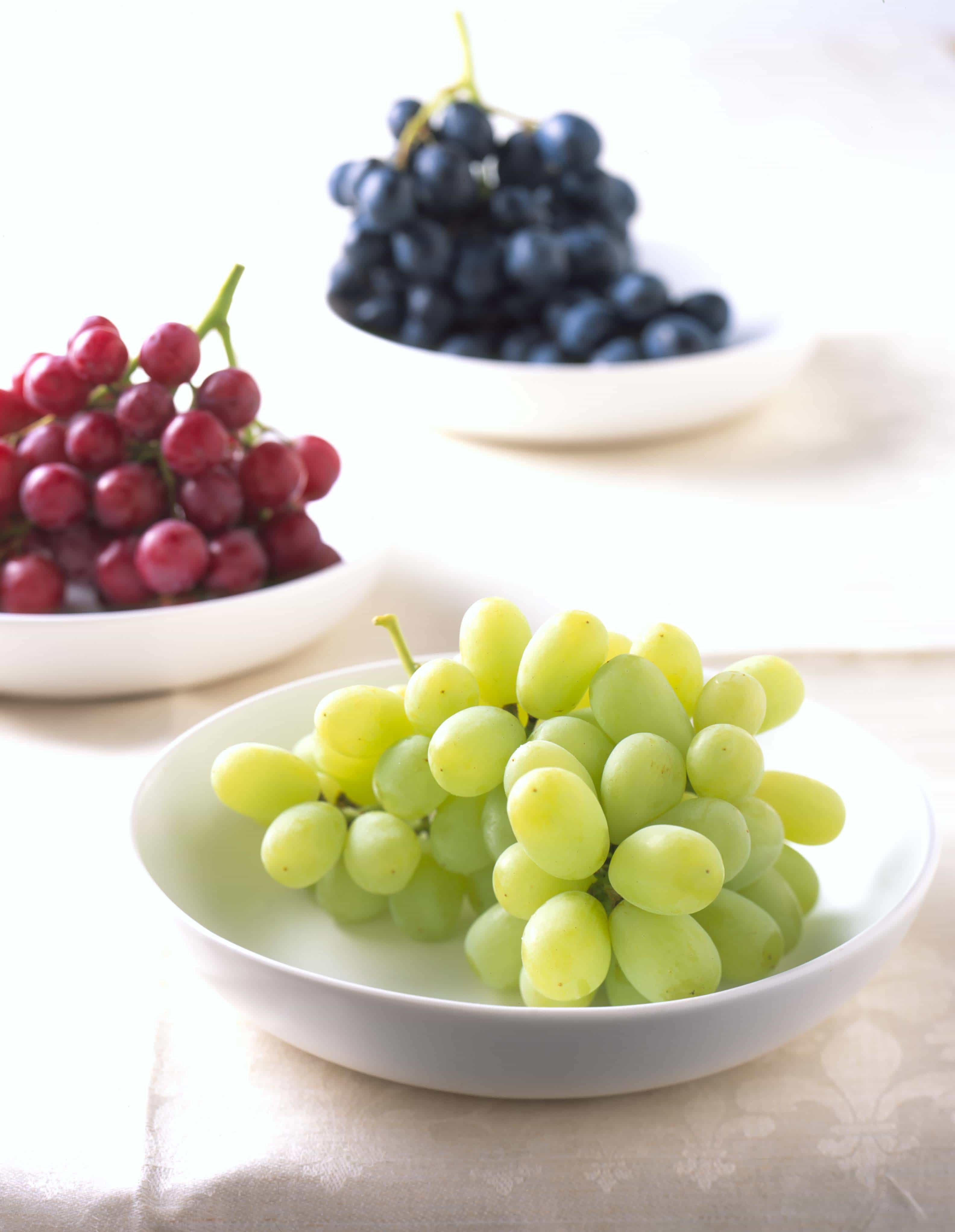 Grapes are most definitely a favorite fruit in our household, I'm sure in many other households as well – and for good reason too. They are the perfect bite-sized fruit snack! Can you believe on 3/4 cup of red, green or black grapes contains only 90 calories? Not to mention, they are a natural source of beneficial antioxidants and other polyphenols. Grapes are big winners when it comes to healthy choices that also taste GREAT!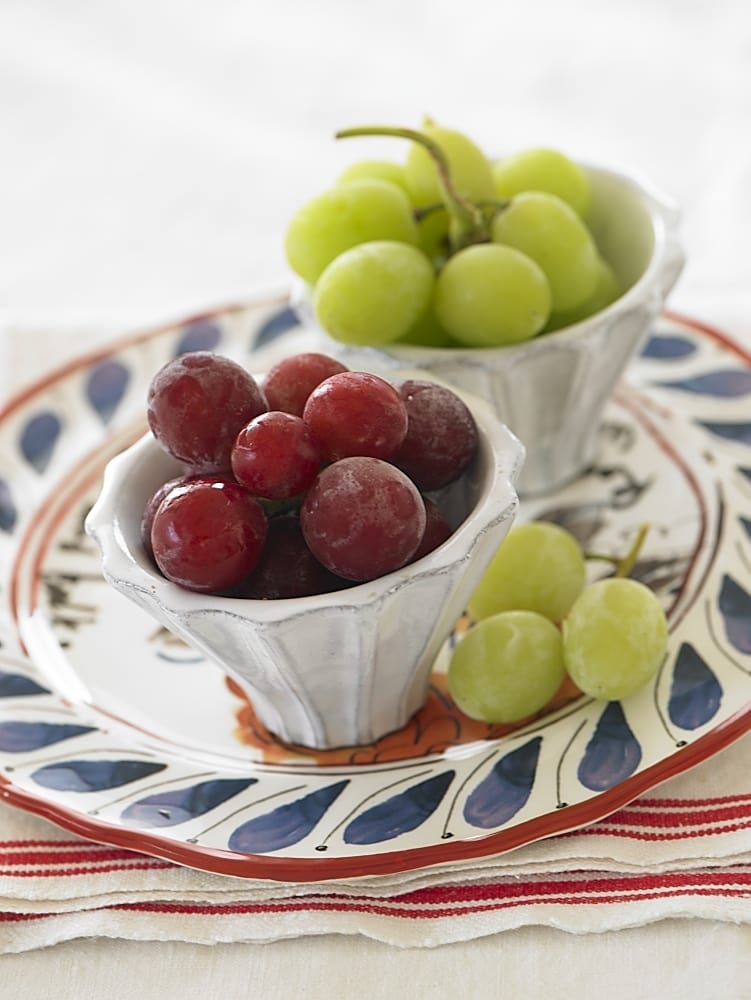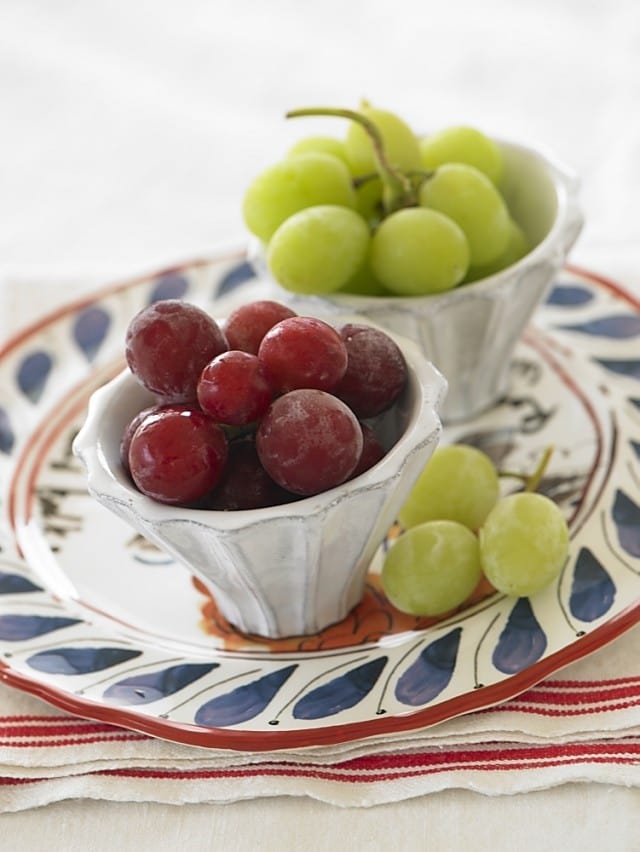 I'm excited to partner up with Grapes From California and KitchenPlay to invite you to participate in the "Endless Possiblities with Grapes from California" Twitter party on October 13, 2015 at 9PM EST (6PM PST). (I'll be there!) With California Grapes still in season through January, we will be sharing recipes and ideas to inspire you to add grapes to more of your meals and snacks all season long. Follow the hashtag #GrapesfromCA for some deliciously fresh grape ideas and plenty of chances to win cash prizes!
Don't forget to register for the Twitter party (so you are eligible to win!) and follow Grapes From California on Pinterest, Facebook, Twitter and YouTube.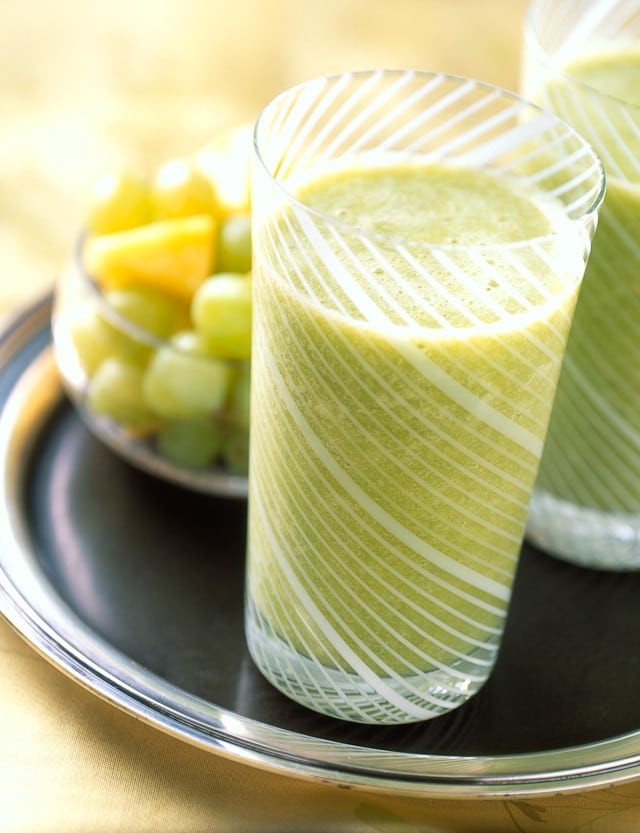 To get your grape ideas flowing, here are some of my favorite ways to enjoy and serve California grapes. The ideas are truly endless!
Smoothies – grapes in smoothies are awesome! Add a small handful of grapes to your favorite smoothie for a little added color and sweetness.
Salads – my mom got me hooked on adding grapes to salads, she adds them every time! Think grapes, crumbled gorgonzola and walnuts…mmmm.
Frozen – frozen grapes make the perfect healthy treat to satisfy late night cravings for something sweet. Eat them poolside to cool down or add them like ice cubes to your drinks.
On a cheese plate – you will always find a bunch of grapes when I'm entertaining and serving a cheese plate. Grapes and cheese are the best of friends, always remember that!
Breakfast – slice up some grapes to top your morning peanut butter toast or add them whole to a hot bowl of oatmeal.
Lunchboxes – my favorite fruit to add to my children's lunchboxes. Just wash and throw into a container.
Snacks – my favorite snack right now is cottage cheese, grapes and sunflower seeds. Every afternoon!
Roasted – I have yet to actually try this on my own, but my good friend raves about a roasted sausage with grapes recipe she makes. I can't stop thinking about it! I would think roasted grapes would be an amazing topping for crostini smeared with goat cheese too.
(Disclosure:  This post was written in partnership with Grapes From California via KitchenPlay. I was compensated for my time.)
Are you following me on Instagram, Twitter, Facebook and Pinterest? If you'd like to subscribe to Aggie's Kitchen and have each post delivered straight to your e-mail box, then please add your email here. Happy cooking!
There are affiliate links in this post. I make small earnings through any purchases made through these links. Thank you for supporting Aggie's Kitchen!