Winter Reading: What's On My Bookshelf Right Now
well…not really my bookshelf, but more like my bedside table.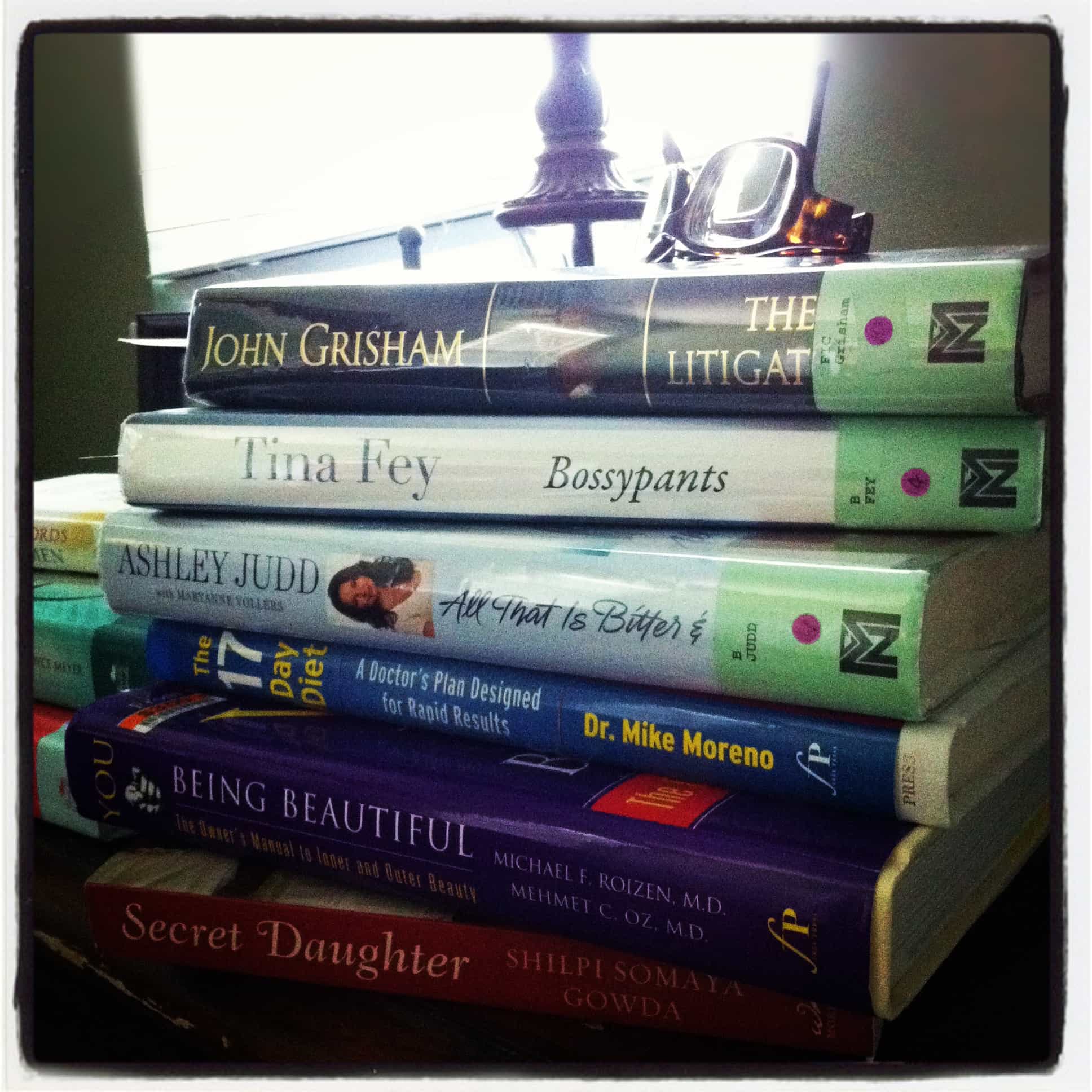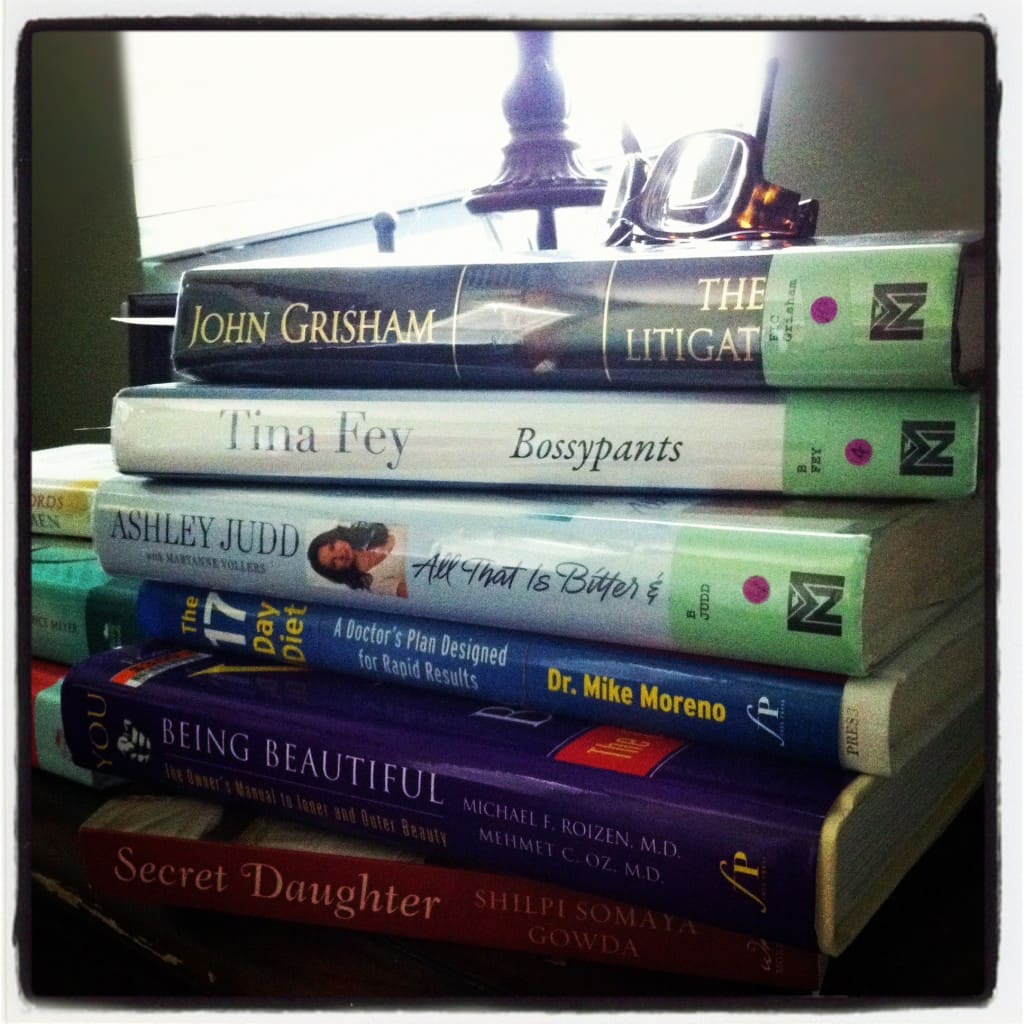 Where are my readers out there? This post is for you. A few of my favorite bloggers have posted about what they are reading in the past and I have always loved those posts. (I actually contributed a few book recommendation to Lori's post back in October and I have to say Jenna's book lists came in very handy in Target last month on my iPhone as I was shopping for a book to take with me on my NY trip.) I love to hear about what other's are reading.
So what am I reading right now? I'm reading the book on the top of that pile up there…The Litigators by John Grisham. It's classic Grisham – one of my all-time favorite authors – all about lawyers, big pharma and a lawsuit. I'm halfway through and loving it.
Tina Fey's Bossypants is up next in case you are wondering.
Here are a few books that kept me entertained over the holidays:
Not going to lie…this book was sad. But it was good. The story revolved around an independent, successful woman who discovers she has early-onset Alzheimer's disease. The writing was great, I didn't want to put it down.
Stories I Only Tell My Friends
I was a huge West Wing fan (as well as Brothers and Sisters) so I could not not read this. It was written well, entertaining and made me want to watch a bunch of movies from the 80s when I was done reading it. And is it just me or does Rob Lowe get more and more handsome the older he gets?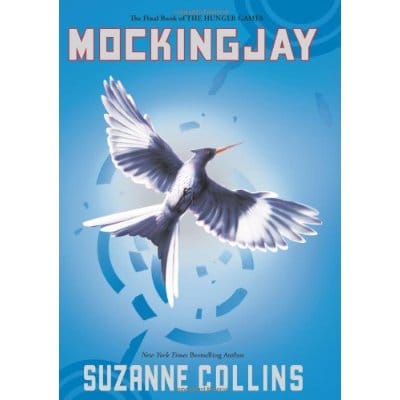 This was the third book in the Hunger Games series which I started last fall…you've probably heard of it and there is an upcoming movie on the first book out this spring. Loved this series, though I have to warn you, it's…well, it's odd. It took me a bit to get into the first book, (Hunger Games), but once I did I couldn't stop reading and had to finish the series out. It's futuristic, which is not something I am normally into, but it was the characters that I got hooked on.
Have you read any of these books? What are you reading now? Leave a comment and let me know…
Are you following me on Instagram, Twitter, Facebook and Pinterest? If you'd like to subscribe to Aggie's Kitchen and have each post delivered straight to your e-mail box, then please add your email here. Happy cooking!
There are affiliate links in this post. I make small earnings through any purchases made through these links. Thank you for supporting Aggie's Kitchen!