Spring Book Love: Book Reviews and What I'm Reading Now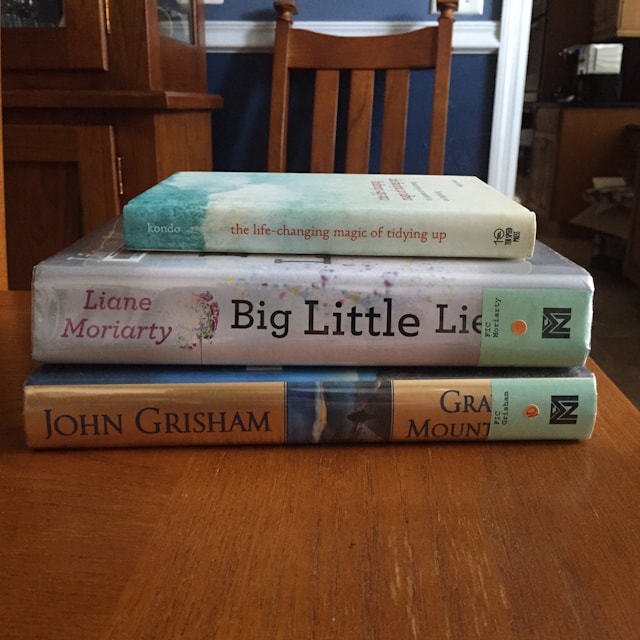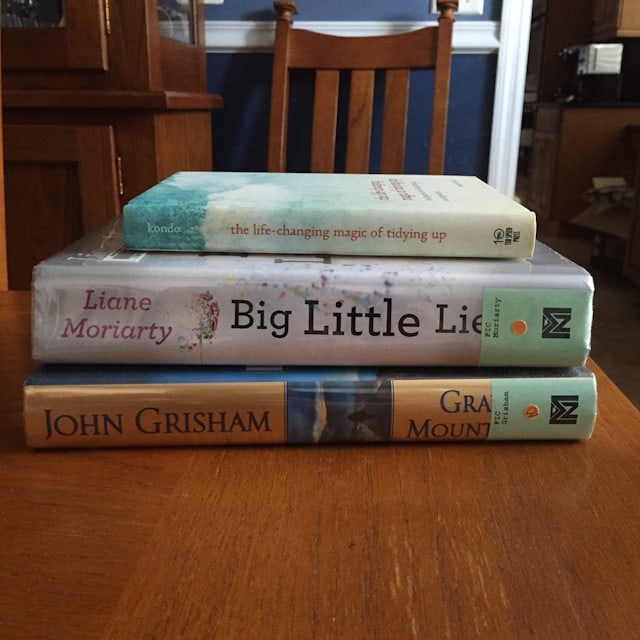 So much reading happening right now! I can't get enough…my Goodreads to-read list is growing each day with books I can't wait to get into.
Here are my current book reviews and what I'm reading now: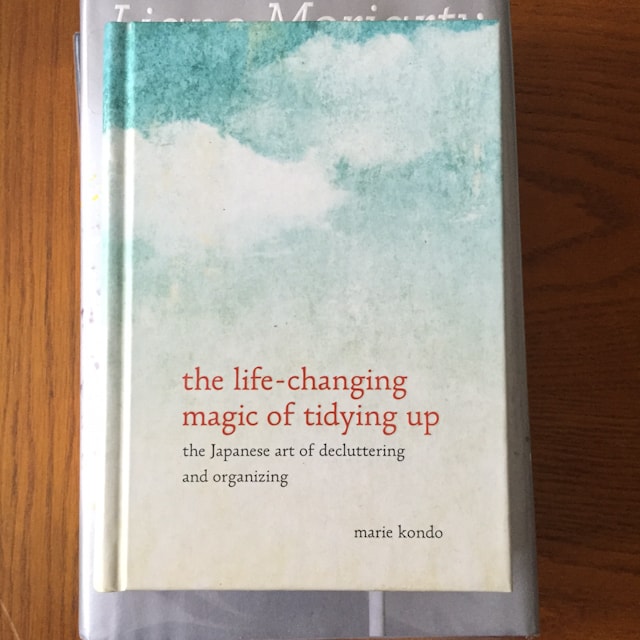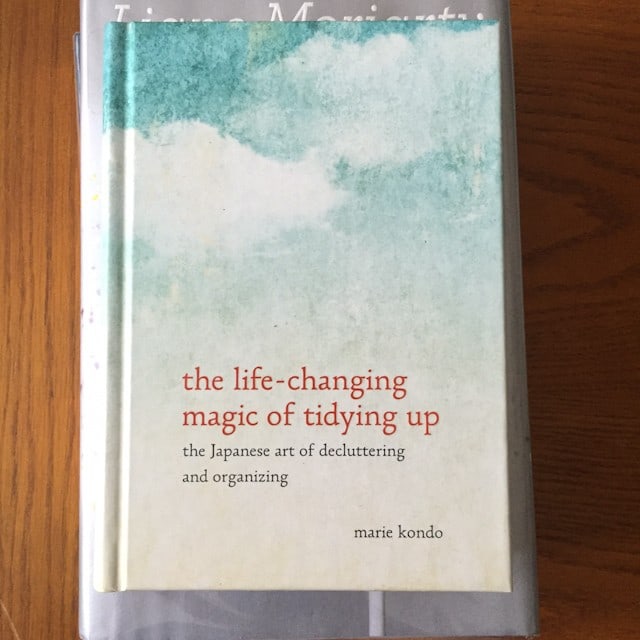 The Life-Changing Magic of Tidying Up: The Japanese Art of Decluttering and Organizing

by Marie Kondo
I find myself affected by clutter daily, because honestly I have so much of it! The task of decluttering is so wonderfully freeing but completely overwhelms me at the same time. This book by Marie Kondo is like therapy for anyone who's clutter is driving them bananas (like me).
Doesn't this sound dreamy?
From Amazon:  With detailed guidance for determining which items in your house "spark joy" (and which don't), this international bestseller featuring Tokyo's newest lifestyle phenomenon will help you clear your clutter and enjoy the unique magic of a tidy home—and the calm, motivated mindset it can inspire.
This book is worthy of a read. I haven't gotten through it completely but I find myself referring to it for short periods of time. I read a chunk of it and then got motivated to clear out some clothes in my dresser and closet. That's progress!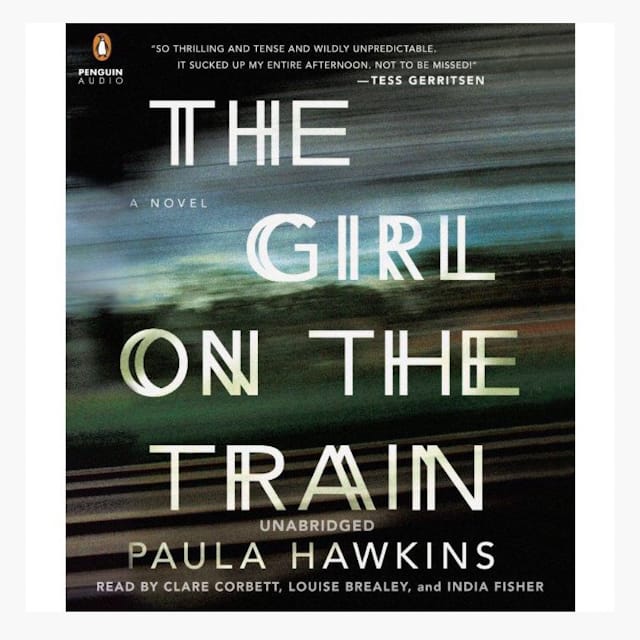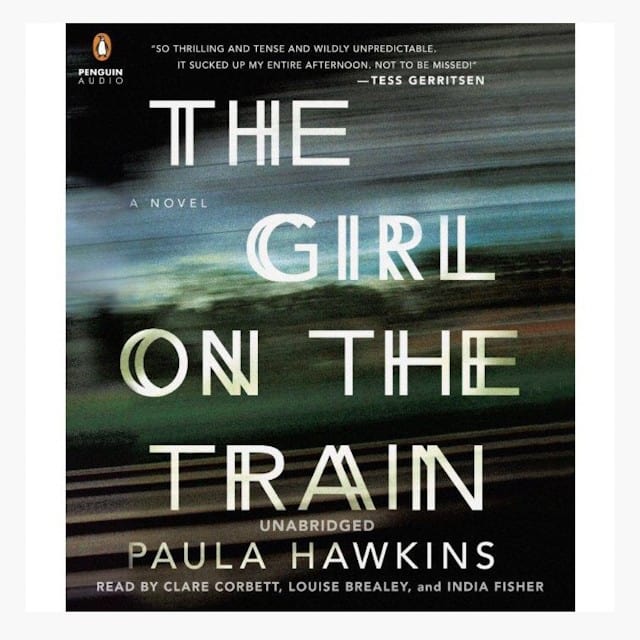 The Girl on the Train

by Paula Hawkins
I listened to The Girl on the Train on Audible last month. The story line kept me entertained, and kept me guessing too. The main character is a train-wreck (no pun intended) so she was starting to stress me out but overall I really enjoyed listening to this book (thanks for the recommendation Kristen). There are a lot of intertwined relationships so it's one of those fairly easy reads that you still have to pay pretty close attention to.
From Amazon:  Rachel takes the same commuter train every morning. Every day she rattles down the track, flashes past a stretch of cozy suburban homes, and stops at the signal that allows her to daily watch the same couple breakfasting on their deck. She's even started to feel like she knows them. "Jess and Jason," she calls them. Their life—as she sees it—is perfect. Not unlike the life she recently lost.

And then she sees something shocking. It's only a minute until the train moves on, but it's enough. Now everything's changed. Unable to keep it to herself, Rachel offers what she knows to the police, and becomes inextricably entwined in what happens next, as well as in the lives of everyone involved. Has she done more harm than good?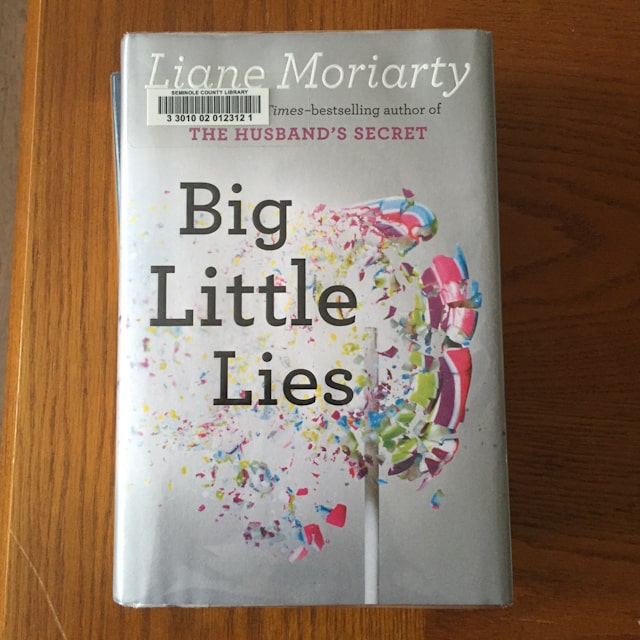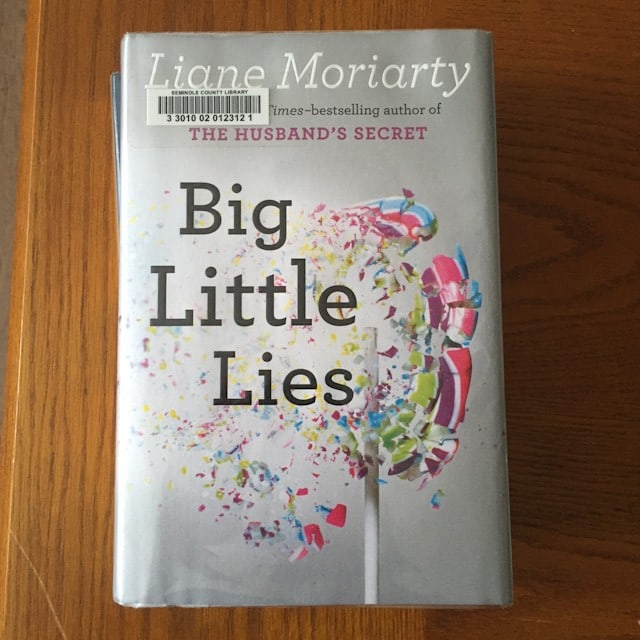 Big Little Lies

By Liane Moriarty
I'm a little more than half into this book and I'm enjoying it. The story follows 3 women, friends living in the same (seemingly somewhat pretentious) town, harboring secrets and situations behind their closed doors. It's an easy read so far and I'm breezing through it…just need more time. 🙂
From Amazon: Big Little Lies is a brilliant take on ex-husbands and second wives, mothers and daughters, schoolyard scandal, and the dangerous little lies we tell ourselves just to survive.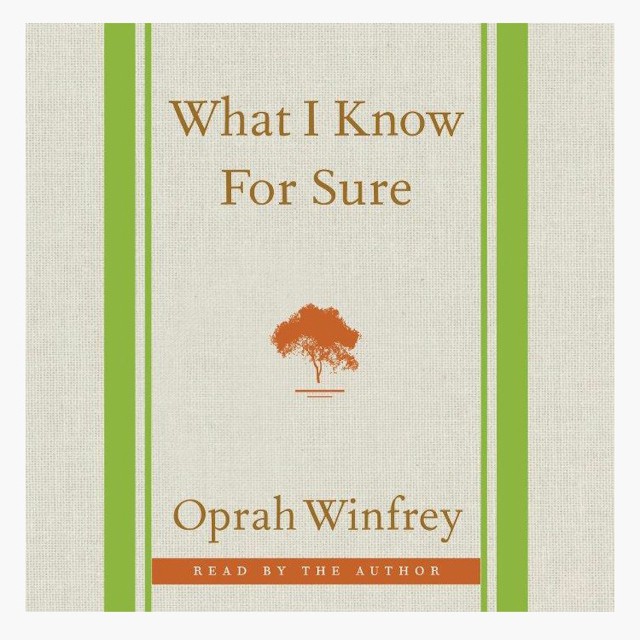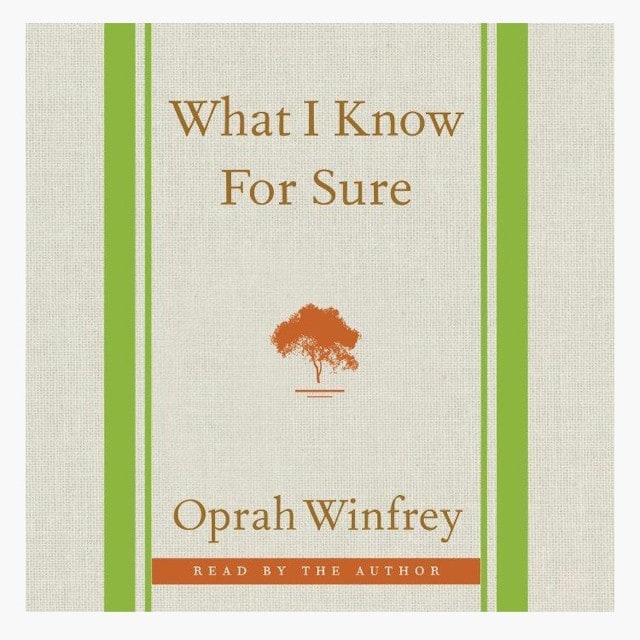 What I Know For Sure

by Oprah Winfrey
I don't know about you, but I've always been a big Oprah fan. I love her. I miss her daily talk show but I still try to dvr some of the episodes from shows on her personal channel. I'm listening to this as an audiobook, not realizing it's written in short essay form. Looking back this is a book I would have enjoyed reading leisurely, an essay or two at a time. If you are an Oprah fan, I think you would really like this book written by her.
From Amazon:  …for the first time, these thoughtful gems have been revised, updated, and collected in What I Know For Sure, a beautiful cloth bound book with a ribbon marker, packed with insight and revelation from Oprah Winfrey. Organized by theme–joy, resilience, connection, gratitude, possibility, awe, clarity, and power–these essays offer a rare, powerful and intimate glimpse into the heart and mind of one of the world's most extraordinary women–while providing readers a guide to becoming their best selves. Candid, moving, exhilarating, uplifting, and frequently humorous, the words Oprah shares in What I Know For Sure shimmer with the sort of truth that readers will turn to again and again.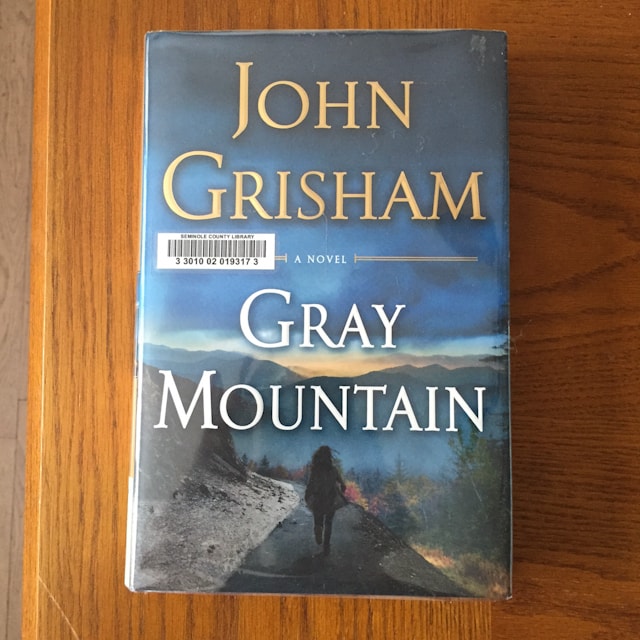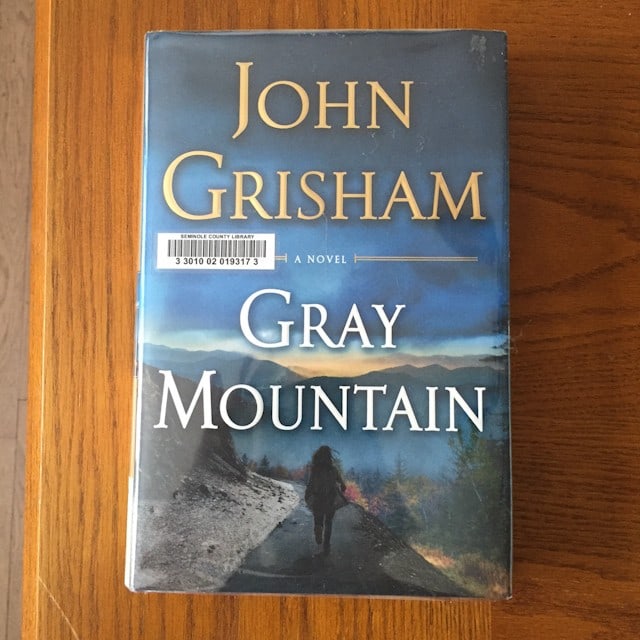 Gray Mountain: A Novel

by John Grisham
I haven't started this one yet. It's up next though. Not going to lie, I'm kind of intrigued by the main character being female. I don't think that's common of Grisham's books is it? I hold a soft spot in my heart for John Grisham…one of the books, The Brethren
, turned me into an avid reader as an adult. My sister let me borrow a little paperback while we were on a cruise many years ago and little did I know I would be reading some book or another every day after.
From Amazon:  John Grisham has a new hero . . . and she's full of surprises

The year is 2008 and Samantha Kofer's career at a huge Wall Street law firm is on the fast track—until the recession hits and she gets downsized, furloughed, escorted out of the building. Samantha, though, is one of the "lucky" associates. She's offered an opportunity to work at a legal aid clinic for one year without pay, after which there would be a slim chance that she'd get her old job back.

In a matter of days Samantha moves from Manhattan to Brady, Virginia, population 2,200, in the heart of Appalachia, a part of the world she has only read about. Mattie Wyatt, lifelong Brady resident and head of the town's legal aid clinic, is there to teach her how to "help real people with real problems." For the first time in her career, Samantha prepares a lawsuit, sees the inside of an actual courtroom, gets scolded by a judge, and receives threats from locals who aren't so thrilled to have a big-city lawyer in town. And she learns that Brady, like most small towns, harbors some big secrets.

Her new job takes Samantha into the murky and dangerous world of coal mining, where laws are often broken, rules are ignored, regulations are flouted, communities are divided, and the land itself is under attack from Big Coal. Violence is always just around the corner, and within weeks Samantha finds herself engulfed in litigation that turns deadly.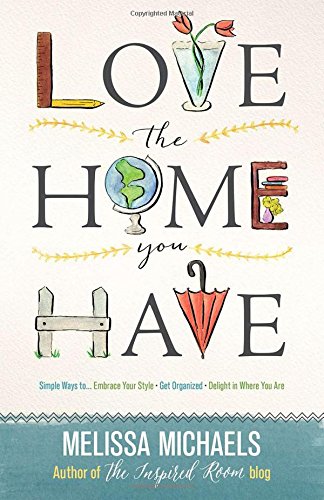 Love the Home You Have: Simple Ways to…Embrace Your Style *Get Organized *Delight in Where You Are

by Melissa Michaels
I have to thank my friend Sandy for sending me this book as a gift. I can't wait to read it with her! I've already referenced my issue with clutter right now, I know this book will piggy back my decluttering therapy and help me find some inspiration around the home.
From Amazon:  What if the house of your dreams is the home you have? Meet Melissa Michaels, creator of the popular blog The Inspired Room and the best contentment coach you'll ever meet. With humor and candor Melissa reveals how to transform your rooms (and your life) from plainly livable to fabulously lovable.

Like a perfectly overstuffed chair, Melissa's encouragement beckons you to get comfortable and then get creative as you:
find beauty in the ordinary

discover your style and let it shine with simple ideas

entertain possibilities and people with more gratitude and joy

gather inspiration in the 31-day Love Your Home Challenge

leap from dreamer to doer with confidence
Much more than decor! This is your invitation to fall in love with the home you have and embrace the gifts of life, people, and blessings right where you are.
So there you have it. What should I read next? What are you reading and loving?
More books I've read from past months:
(Disclosure: There are affiliate links in this post. I make small earnings through any purchases made through these links. Thank you for supporting Aggie's Kitchen!)
Are you following me on Instagram, Twitter, Facebook and Pinterest? If you'd like to subscribe to Aggie's Kitchen and have each post delivered straight to your e-mail box, then please add your email here. Happy cooking!
There are affiliate links in this post. I make small earnings through any purchases made through these links. Thank you for supporting Aggie's Kitchen!