Ricotta and Spinach Fritters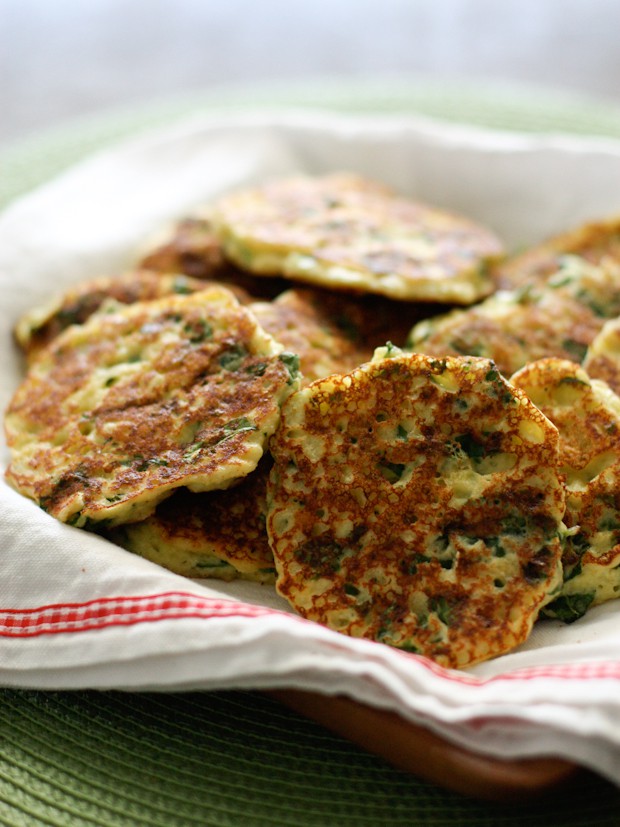 Life seems to happen when you least expect it. Two Sundays ago my son and I were on our way to church together with the plan of hitting up the grocery store with a shopping list full of recipe ingredients my family brainstormed that morning to cook up that afternoon and throughout the week (we were inspired the night before while watching Masterchef). Within the hour instead of to the grocery store, I was turned around and driving like lightning to the town I grew up in to see my grandfather in the ICU who took a turn after being admitted into the hospital for pneumonia two days before. I can't even begin to tell you the heaviness I felt in my chest as I took that drive.
After a long, emotional roller coaster week, I am so thankful and happy to say that my sweet grandpa is on the mend. He is still in the hospital, and the road to recovery is still in front of him, but he is well on his way, thank God. He is a strong as an ox man that "can't wait to get home and cook again" (his words yesterday). We can't wait either.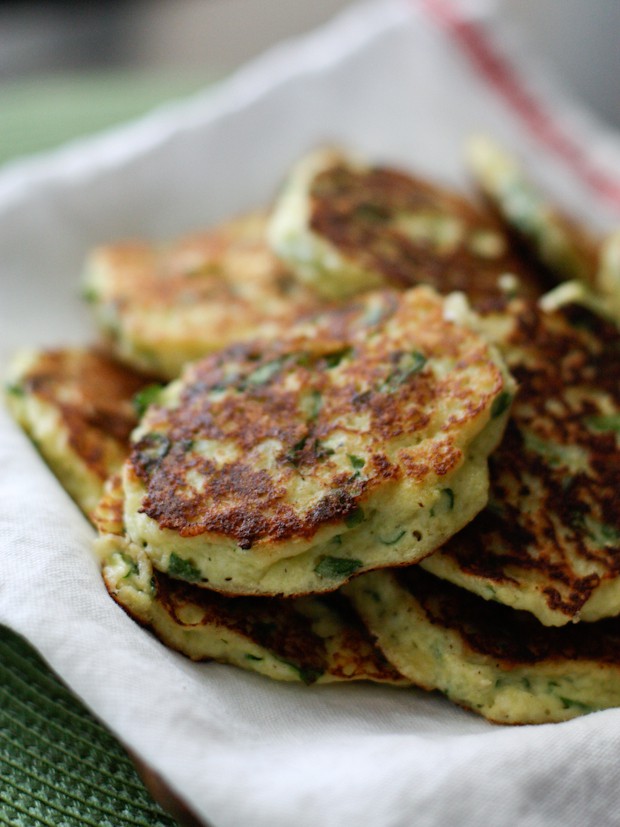 It only felt right to share with you today a recipe for Ricotta and Spinach Fritters that my mom and grandparents have always made for us over the years. The last time I was home to visit, my mom had a plate of these "fritelli" (though made with swiss chard from the garden) sitting on the counter and my daughter and I pretty much polished off the entire plate during our visit. Growing up, it was not uncommon to have a plate of these out most afternoons for snacking. They are even delicious cold and straight out of the fridge. They are reminiscent of these summer squash and zucchini fritters that we also love and make often, but with the addition of some rich and creamy ricotta.
Enjoy.
Ricotta and Spinach Fritters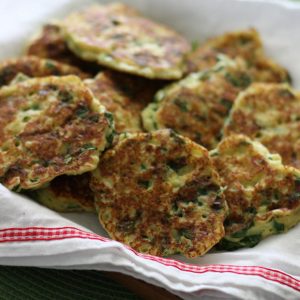 Ingredients:
2 cups ricotta (I used part skim)
3 eggs, lightly whisked
3/4 cup grated Parmesan cheese
1 cup Panko
2 cups fresh spinach, sliced thin
a couple of good pinches of salt and pepper
6-8 tablespoons olive oil, divided, for frying (use more or less based on your preference)
Directions:
Add ricotta, eggs, Parmesan cheese, panko, salt and pepper to a large bowl. Stir gently until just combined. Fold spinach into mixture.
Drizzle about a tablespoon or two of olive oil in a large nonstick skillet over medium heat and spread around. Scoop a heaping tablespoon of ricotta and spinach mixture into hot oil and gently push down with spoon to spread and flatten just a bit, this helps them all cook up evenly. Repeat with as many spoonfuls as fit in your pan (I made 5 - 6 per batch).
Cook for about 2 minutes on first side until golden brown. Flip and continue to cook another 2 minutes until other side browns as well. Serve warm, room temperature or cold out of the refrigerator as a snack.
Notes
The best way to test if fritters are seasoned well is to make a small "test" fritter first. I usually have to do this and add more salt and pepper after a small taste.
Follow Aggie's Kitchen's board Healthy Recipes on Pinterest.
My little ray of sunshine, enjoying good food and taking after her mama. 🙂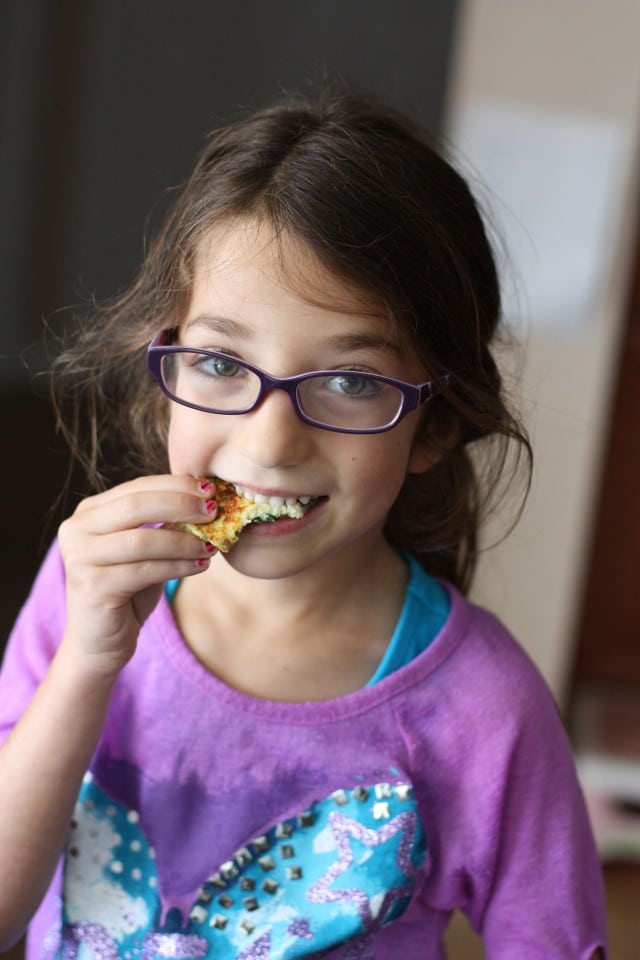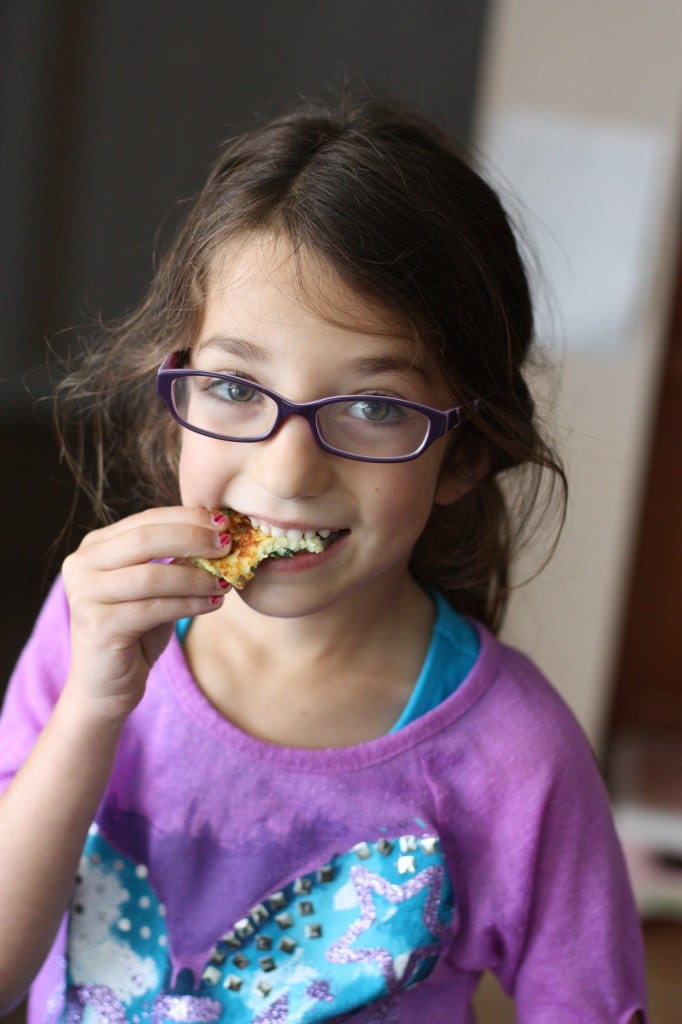 Are you following me on Instagram, Twitter, Facebook and Pinterest? If you'd like to subscribe to Aggie's Kitchen and have each post delivered straight to your e-mail box, then please add your email here. Happy cooking!
There are affiliate links in this post. I make small earnings through any purchases made through these links. Thank you for supporting Aggie's Kitchen!