My Spice Kitchen: Celery Seed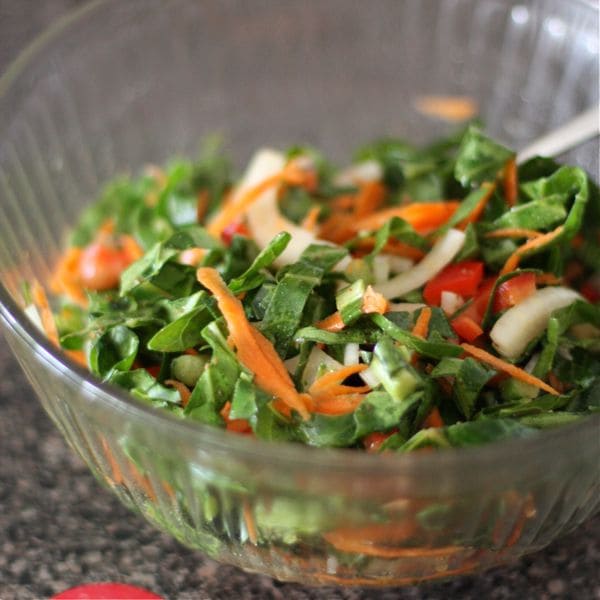 Celery seed made a random appearance in tonight's dinner. It's not a spice I really pay much attention to, but for some reason I always happen to have a small jar of it hanging around in the spice cabinet. I find myself using it most often when I am putting together a dressing for the occasional slaw or salad (like this one) and it always adds a little extra something-something as far as flavor goes. Would you agree?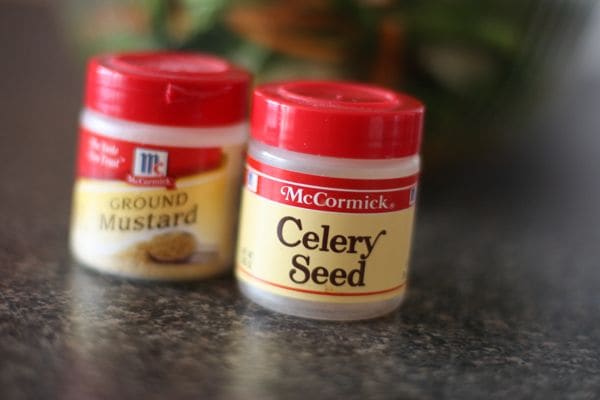 Who knew?
Celery seed is an excellent source of vitamin C.
These little seeds have blood pressure reducing qualities.
A primary use of celery seed is as a diuretic.
A little goes a long way as far as flavor – use celery seed to add zest and freshness to your vegetables, fish, soups and salad dressings.
I'm thinking I need to break out this little jar a little more often.
As a matter of fact, this Spicy Mixed Pickle recipe from Shari caught my eye earlier today and it just happens to have a little celery seed action in it.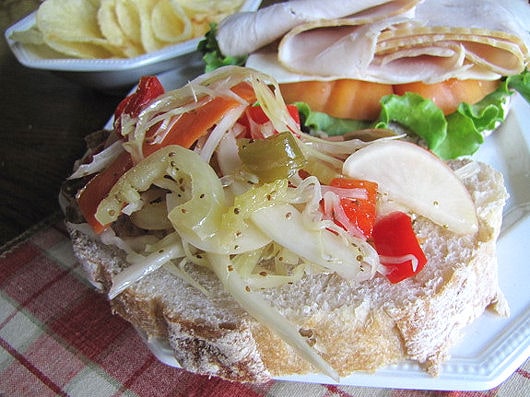 (Photo Credit: Tickled Red)
Um…yea, I want that. I've been thinking of those crisp pickled veggies all day long.
You know what else I'll be thinking about for a while? This Collard Green Coleslaw I made tonight. I have been working my way through a 2 lb bag of shredded collard greens that I just had to buy earlier this week (I think it's safe to say that I'm the only one in my family excited about the greens in my fridge right now). I was craving something fresh tonight, and I was also in need of clearing out some odds and ends in the veggie drawer (this is where a few carrots and a red pepper come in). It was a win-win and I'll be enjoying this salad for quick lunches (and a boost of nutrition!) for the next day or two I'm sure.
This salad came together so so easy, and made such a healthy and refreshing side dish. I honestly couldn't believe I had every single ingredient on hand and I had no intention of changing any part of the recipe. I know raw collard greens seem a little unusual for a salad ingredient, but after a few hours in the fridge, they lost a bit of the toughness they are known for and made for a refreshing side dish perfect for summer.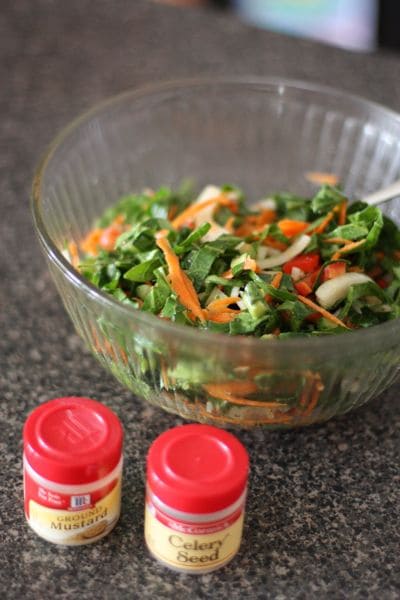 Printable recipe for Collard Green Coleslaw via Vegetarian Times.
After a quick Twitter exchange I had with Julia this afternoon (after sharing this recipe with her) I realized I needed to find new ways to keep this little spice jar more active in my kitchen (and that maybe you did too?). Here are a few ideas in case you have some celery seed to use up:
Cajun Spice Mix from Tide and Thyme
Bloody Mary Salt from Chow
Celery Soda from Foodie with Family
Homemade Bloody Marys from Brooklyn Supper
Apple, Raisin and Celery Seed Slaw from Feast on the Cheap
Warm Potato Salad with Bacon and Onion from Add A Pinch
Potato-Artichoke Salad from Coconut & Lime
Delores's Egg and Olive Sandwiches from Foodie with Family
Buffalo Chicken Sliders from Farmgirl Gourmet
Are you following me on Instagram, Twitter, Facebook and Pinterest? If you'd like to subscribe to Aggie's Kitchen and have each post delivered straight to your e-mail box, then please add your email here. Happy cooking!
There are affiliate links in this post. I make small earnings through any purchases made through these links. Thank you for supporting Aggie's Kitchen!