Mushroom Love, Breast Cancer Awareness & a Giveaway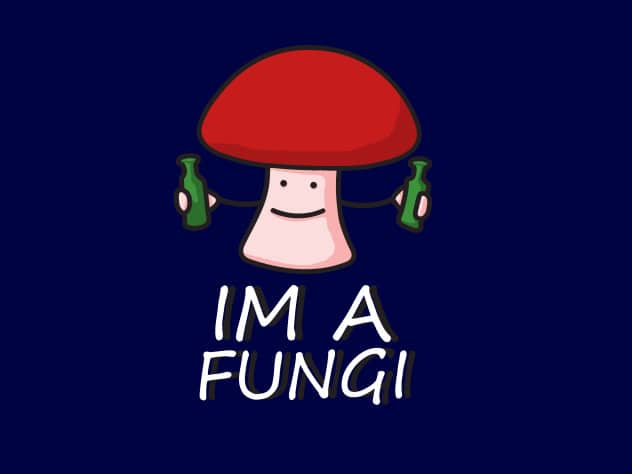 (Photo Credit: alecmccartney.com)
Ha ha ha…just a little mushroom humor to start your day.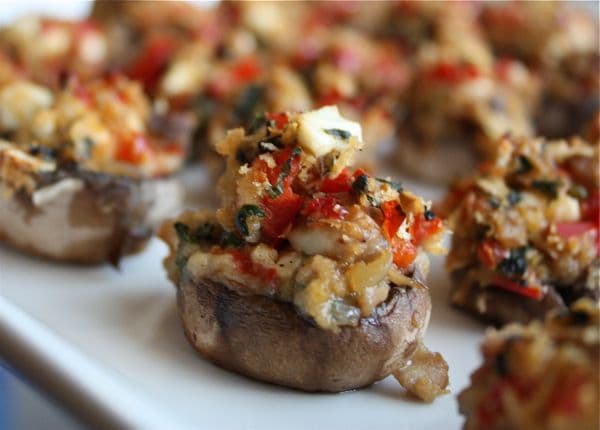 I am definitely in the 'I love mushrooms' club. They are pretty much always a staple in my kitchen. I use them in so many dishes…sometimes they are the star of the plate like in these Mediterranean Stuffed Mushrooms or Mushroom Marsala recipes but sometimes they are okay to share the spotlight with other veggie friends like in one of my favorite sandwiches, the Roasted Mushroom and Pepper Wrap.
I've also shared a little 'shroom love here on Babble with a huge roundup of recipes to celebrate National Mushroom Month (September).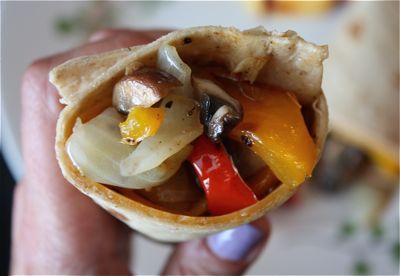 What I love even more about mushrooms, is how really good they are for you. I wasn't totally aware about mushroom nutrition until last month when I wrote of National Mushroom Month on Babble and even more recently partnering up with the Mushroom Council (via Mom It Forward) in their support of City of Hope and Breast Cancer Awareness Month and to raise awareness of the health benefits of mushrooms. I mean I knew mushrooms were 'good' but not this 'good':
Mushrooms are low in sodium and calories, fat and cholesterol-free
Mushrooms can be an effective substitute for meats thanks to their hearty and fulfilling nature
Mushrooms are the only item in the produce aisle to provide vitamin D, and one of the few non-fortified food sources
All mushrooms contain vitamin D, but growers also have the ability to increase D levels by exposing mushrooms to ultraviolet light
These friendly fungi provide critical nutrients like energizing B vitamins, potassium and powerful antioxidants including ergothionene and selenium
Mushrooms are already low in sodium, plus their umami counterbalances saltiness which allows less salt to be used in a dish, without compromising flavor
So my part in this campaign is to share this information with you. I truly believe that the more we know about the nutrition we get from the food that we eat, the better choices we make on a daily basis. At least that's what works for me and my family. I hear my kids say it all the time…"Mom, that's good for us right?" or "The doctor says I should eat kale chips because it will make me strong and grow big, right?". True story.
Eat good, feel good. That's what I always say.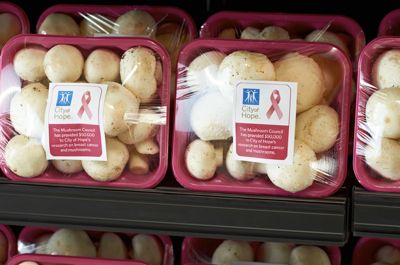 Some helpful links:
City of Hope's "Cooking Against Cancer" Recipes
Other healthy, simple mushroom recipes:
If you are on Twitter, please join the Mushroom Council and myself along with a few other panelists as we discuss health, wellness and breast cancer awareness. Details on the Girl's Night Out Twitter party are posted here on Mom It Forward.
*****************************************************************************************
And now…on to the GIVEAWAY.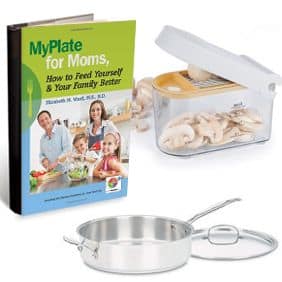 Details:
Giveaway:
One lucky winner will be receiving the following items (ARV: $100) for cooking healthy in the kitchen:
Mushroom slicer
Cuisineart Chef's Classic Stainless Saute Pan with Cover (5 Quart)
Book: "MyPlate for Moms, How to Feed Yourself & Your Family Better"
Giveaway starts Monday, October 3 and ends Monday, October 10, at 12 noon (EST). Winner will be chosen using Random.org.
To enter into the giveaway:
(Note: you can leave up to 3 comments as entries into the giveaway, each action listed above will count toward one comment/entry….edited on 10/4/2011)
Mom It Forward is hosting the same giveaway here for another chance to win!
Disclosure: Compensation was provided to me for my participation in the Mushroom Council campaign.
Are you following me on Instagram, Twitter, Facebook and Pinterest? If you'd like to subscribe to Aggie's Kitchen and have each post delivered straight to your e-mail box, then please add your email here. Happy cooking!
There are affiliate links in this post. I make small earnings through any purchases made through these links. Thank you for supporting Aggie's Kitchen!