Honey Almond Flax Granola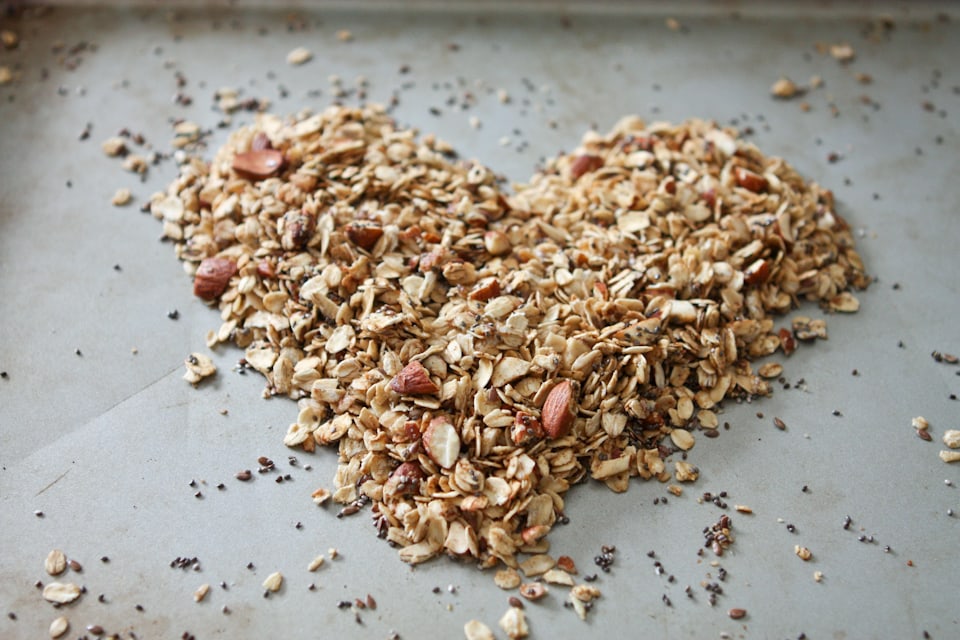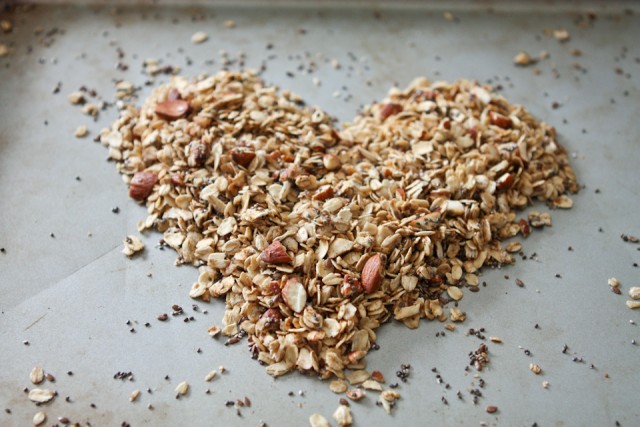 (This post is sponsored by Fisher Nuts.)
I can not even tell you how often my kids ask me to make granola. They love the stuff, and I have to say, it makes me both happy and proud as a mom to see them picking on a bowl of granola as an afternoon snack. This Honey Almond Flax Granola is my latest granola creation and the kids and I went through it quickly over the weekend.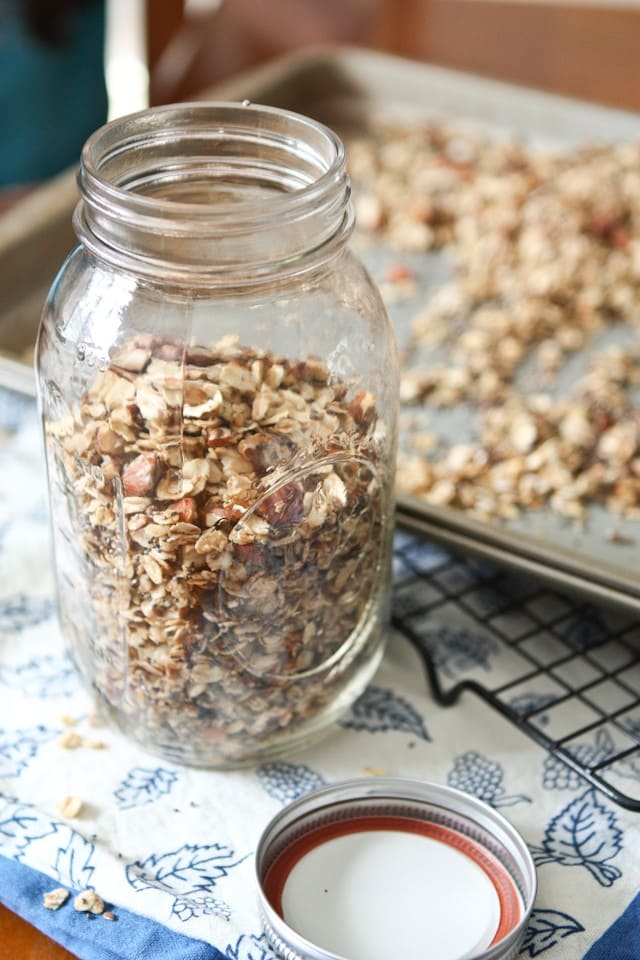 February is Heart Health month and I am happy to have partnered up with Fisher Nuts once again to bring you this heart healthy breakfast or snack recipe your whole family will love. My children's heart health (and health is general) is obviously a priority to me so I know that the more I teach them to take care of their hearts and bodies at a young age – by nourishing themselves with good food and staying active – the better the chances are of them having healthy lifestyles as adults. What more can you ask for really? I do believe that it really is up to us as parents to set a good example and guide them.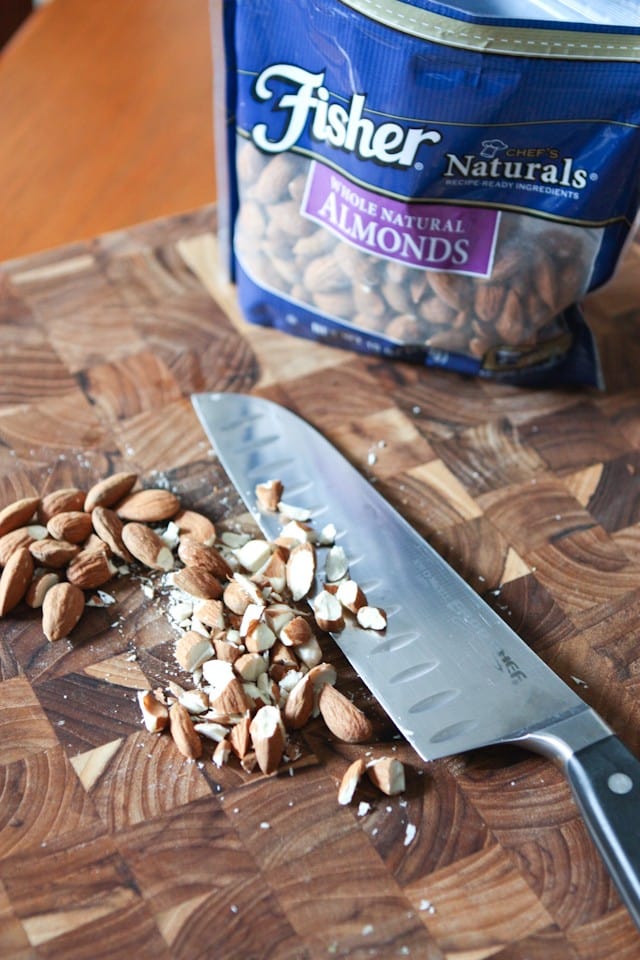 Did you know? Fisher has 9 nut products certified by the American Heart Association (AHA) as heart healthy. Fisher Nuts are preservative free and good for you!
This Honey Almond Flax Granola recipe is chock full of good stuff – oats, almonds, flax, and chia seeds combined with honey and coconut oil. Simple ingredients, and so easy to make. That's definitely a good thing because a jar of granola does not last very long in my house, that's for sure.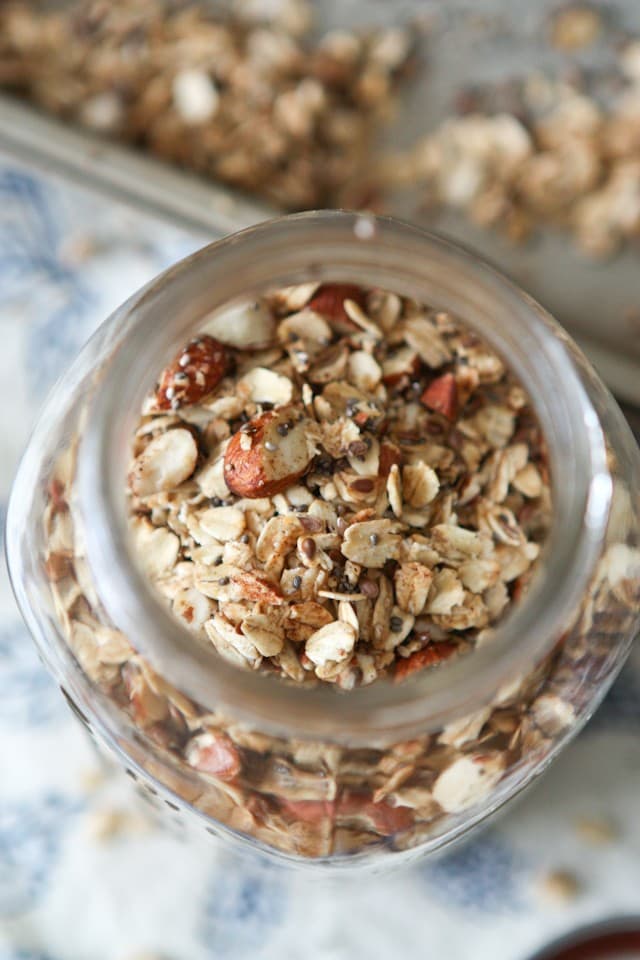 Honey Almond Flax Granola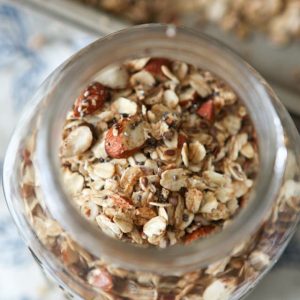 Ingredients:
3 cups old fashioned oats
1 cup whole Fisher almonds, roughly chopped
1/4 cup flax seeds
1/4 cup chia seeds
1/3 cup honey
1/4 teaspoon almond extract
2 tablespoons coconut oil, melted
pinch coarse salt
1/2 teaspoon ground cinnamon
Directions:
Preheat oven to 325.
Combine all ingredients in large mixing bowl. Gently stir until all ingredients are thoroughly combined. Pour onto baking sheet and spread out evenly.
Bake for 20-25 minutes (gently stirring about halfway through cook time) until granola is fragrant and golden brown. Let cool. Store in airtight container. Serve as a snack as is or sprinkled over yogurt and fruit.
Follow Aggie's Kitchen's board Healthy Breakfasts on Pinterest.
This post is in partnership with Fisher Nuts, however all opinions are my own.


Are you following me on Instagram, Twitter, Facebook and Pinterest? If you'd like to subscribe to Aggie's Kitchen and have each post delivered straight to your e-mail box, then please add your email here. Happy cooking!
There are affiliate links in this post. I make small earnings through any purchases made through these links. Thank you for supporting Aggie's Kitchen!