From the Archives: My 5 Favorite Healthy Soups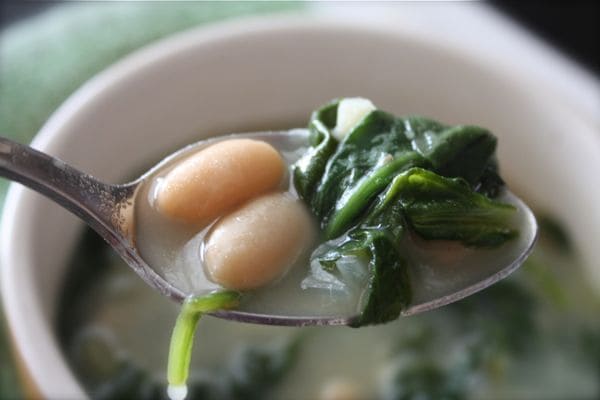 Ahhh, soup. It does the body good right? I've always loved making soups (what I normally refer to as "detox soups") on a Sunday that would carry me through the week for healthy lunches and dinners. My "detox soup" recipes are usually vegetable and bean base and occasionally I'll add in a healthy grain or lean meat like chicken. I haven't actually cooked up a pot of good soup  in a while and knowing that I'm going to have a few baby pounds to lose in the upcoming months, I am mentally preparing myself for it by looking through some of my archives and pulling some of my most favorite soup recipes that will not only make me feel good, but will also make life easier as far as eating goes with a newborn at home. There's nothing easier than heating up a bowl of soup for lunch or dinner when you just don't have the time to cook or have your hands full with other things (or babies… 🙂 ).
Making a big pot of soup only takes about 10-15 minutes as far as prep goes, then once it gets into the pot all is easy peasy. It cooks up in an hour or so and from there my family and I have plenty of healthy bowls of goodness ahead of us. My kids are finally starting to enjoy soup so it's becoming a great way to get some extra veggies into their growing bodies.
Here are a few of my healthy favorites already featured on Aggie's Kitchen that you may have missed or forgotten. Enjoy!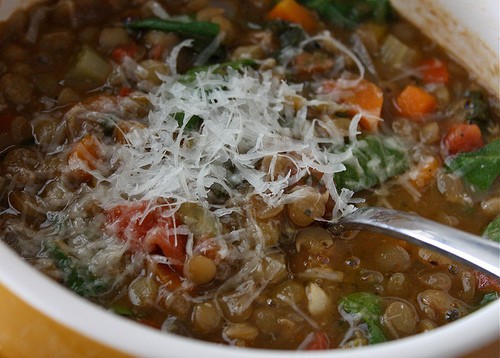 Spinach, Tomato and Lentil Soup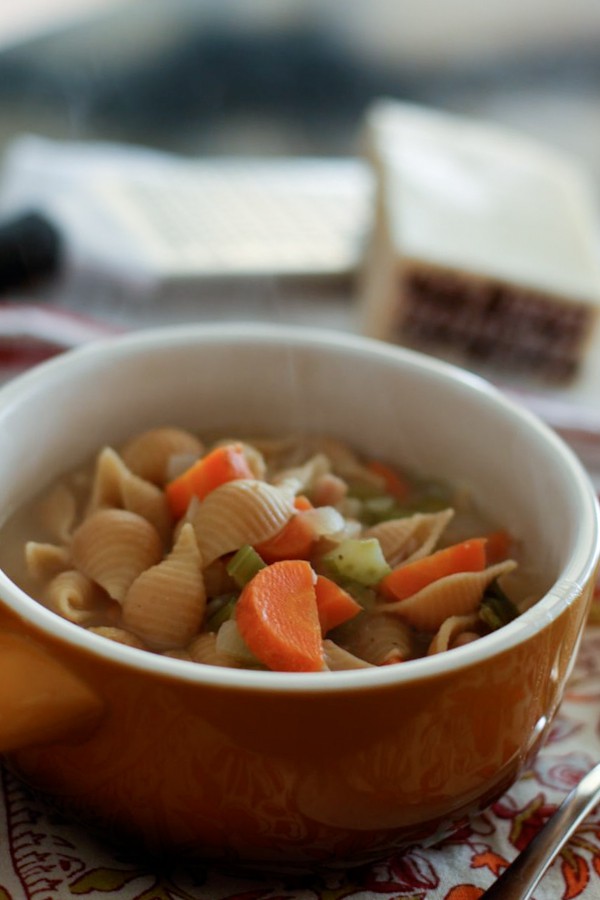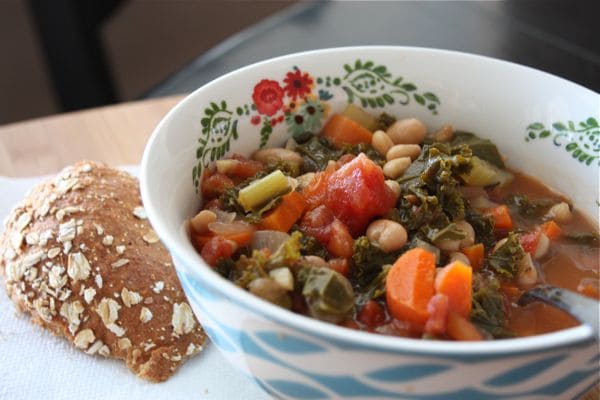 Hearty Kale, Tomato and White Bean Soup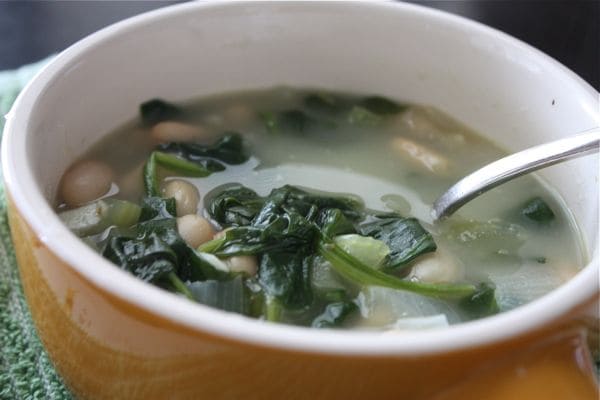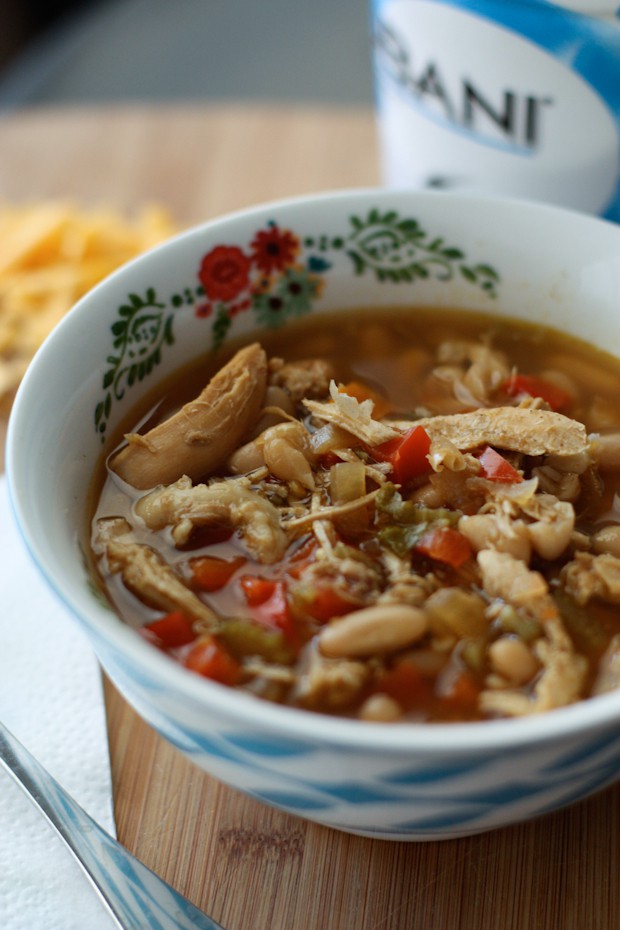 Slow Cooker Chicken and White Bean Soup with Quinoa
Are you following me on Instagram, Twitter, Facebook and Pinterest? If you'd like to subscribe to Aggie's Kitchen and have each post delivered straight to your e-mail box, then please add your email here. Happy cooking!
There are affiliate links in this post. I make small earnings through any purchases made through these links. Thank you for supporting Aggie's Kitchen!