2016 Reader Survey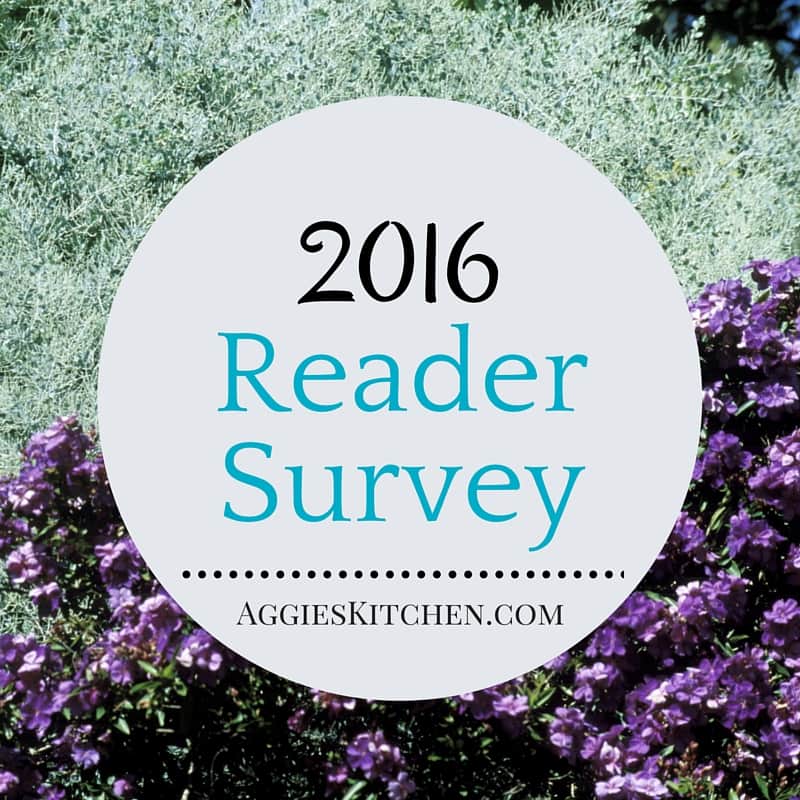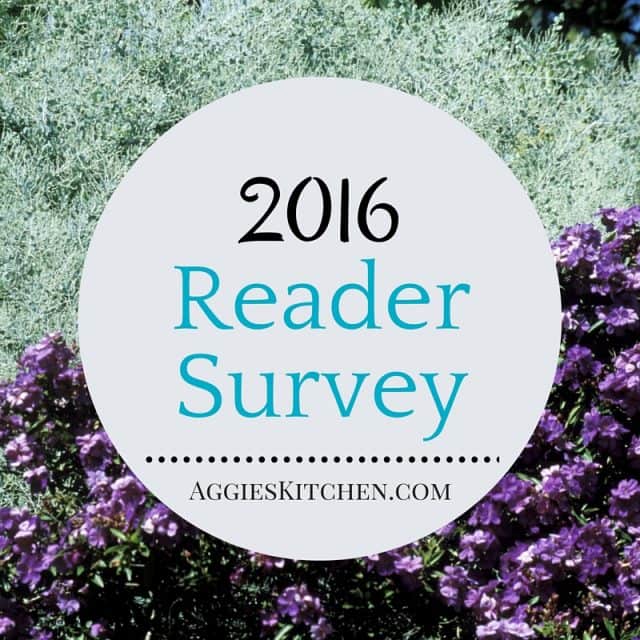 Hello friends! Something a little different today…
In June, my blog will turn 8 years old. I can't even believe it was that long ago that I started sharing recipes online – my kids were just ages 3 and 1 at the time and baby #3 wasn't even a conversation yet. I started this blog as a hobby, something to do to keep me creative and connected to others while I was home with my littles. It has been quite the ride, a fun and enlightening one at that, and I'm so thankful to have been able to turn it into a way for me to work from home with a flexible schedule. I couldn't ask for anything better honestly.
So, what are we doing here today? Well, I want to hear from you. I want to learn more about the readers who visit me here at Aggie's Kitchen. I've connected with some pretty awesome people over the years through this blog and I would love to get to know some more of you better too! I've put together a simplequestionnaire that should only take a minute to fill out.
Thank you in advance for taking the time out to complete this reader survey. Your answers are totally anonymous but will be taken to heart. I will hopefully use them to help me serve you better through my recipes and my blog.
I thank you and appreciate you for reading Aggie's Kitchen! xo
Are you following me on Instagram, Twitter, Facebook and Pinterest? If you'd like to subscribe to Aggie's Kitchen and have each post delivered straight to your e-mail box, then please add your email here. Happy cooking!
There are affiliate links in this post. I make small earnings through any purchases made through these links. Thank you for supporting Aggie's Kitchen!