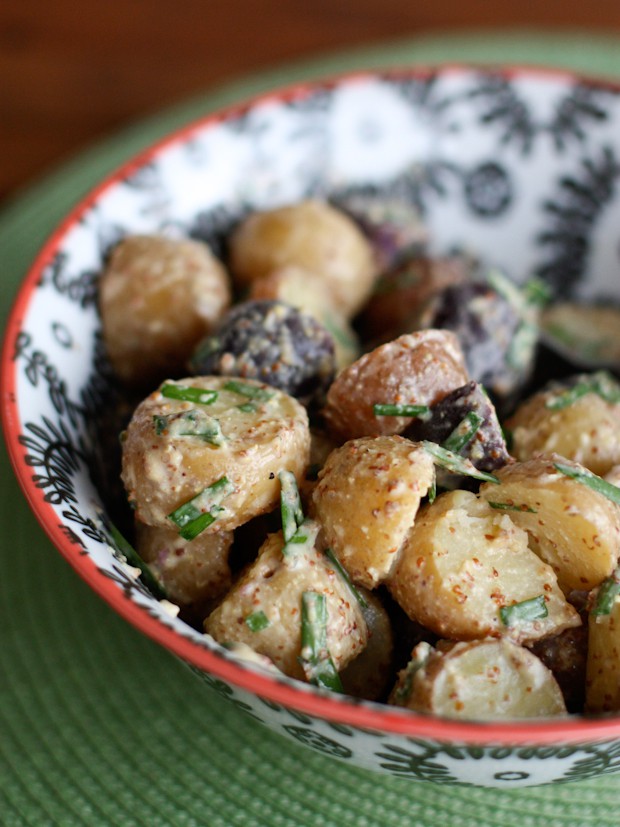 I absolutely cherish my time at home with my family on the weekends. My husband's work schedule can be demanding, so the weekends have always been time to really reconnect the family unit and basically "chill out". Our favorite kind of weekend day is what we declare "pool day!" where we get what needs to be done done, then get in our suits, turn on some music and bust out the blender for some frosty drinks (that has actually been put on hold for now obviously) poolside. Those are the days we usually grill out too, which is always a win.
Due to a bit of a crazy season my family's been in lately, our "pool days" seem to have become far and few between. It happens, so when we actually get a free day to just chill, it's extra special and definitely appreciated.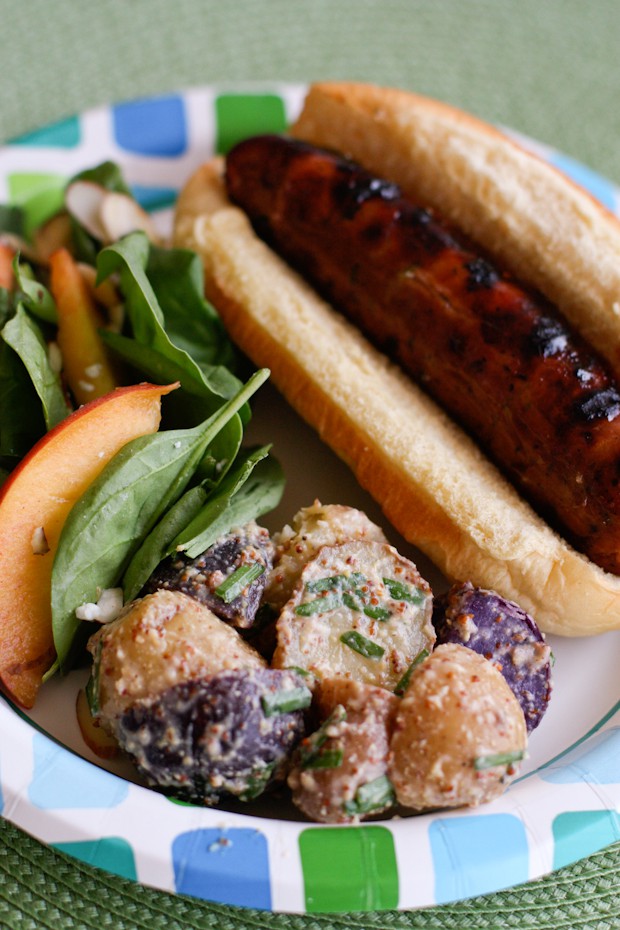 A couple of weekends ago we threw together a great classic summery meal – grilled chicken sausages, potato salad, and a fresh peach and spinach salad that hit the spot. I don't always make potato salad, not sure why, but I had a bag of really pretty potatoes that I wanted to turn into a side dish so with just a few ingredients I created this light and easy potato salad recipe – perfect for any grill day.