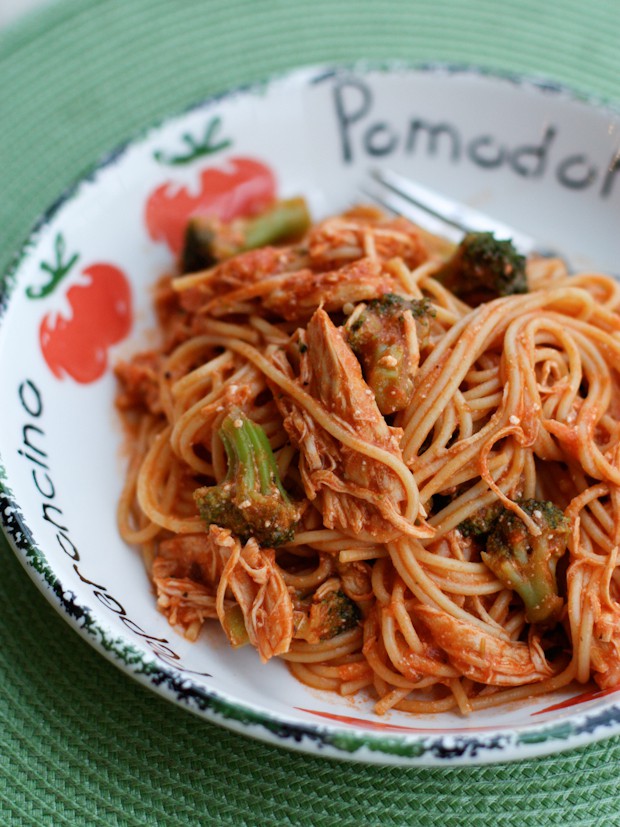 Now that we are back in school and on a schedule, I am working the weekly meal plan again. Last week was our first attempt at meal planning since before summer and it is amazing how easy it makes life come dinner time. For example, Wednesdays have become our designated crock pot day due to late afternoon activities. I love knowing that when we get home close to 6pm that evening that dinner is almost entirely ready. The joy of slow cooking is truly contagious I can tell you. I'm officially addicted.
I made this slow cooker chicken spaghetti recipe a few weeks ago during the summer but my husband is already asking for it to be back in the rotation for one of our slow cooker nights. The chicken cooks up in your favorite spaghetti sauce (I totally cheated for this one and used some good quality jarred sauce that I picked up on sale) and falls apart tenderly right before you add your cooked spaghetti and broccoli. I add the cooked pasta and broccoli straight to the crock pot to keep things less messy and easier to serve. I've always loved adding a couple of dollops of ricotta cheese to pasta to give it a more creamy texture, and it worked perfectly with this pasta dish.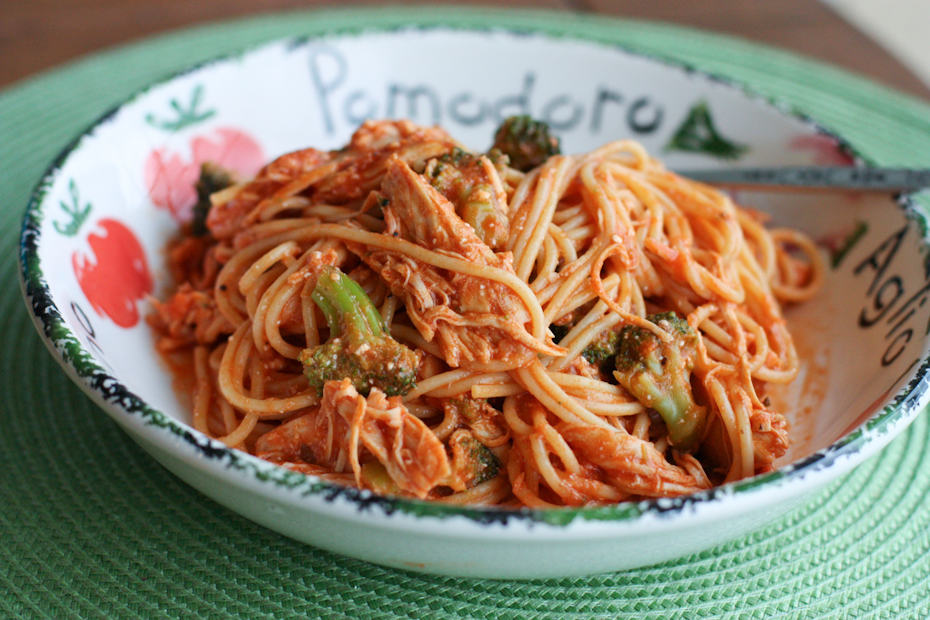 My kids and husband gave this one major thumbs up. Our family of four had plenty left over so this would be great to pack into thermoses for school lunch the next day.
Enjoy!
Check out our growing Slow Cooker Goodness Pinterest board for more recipes for your slow cooker!