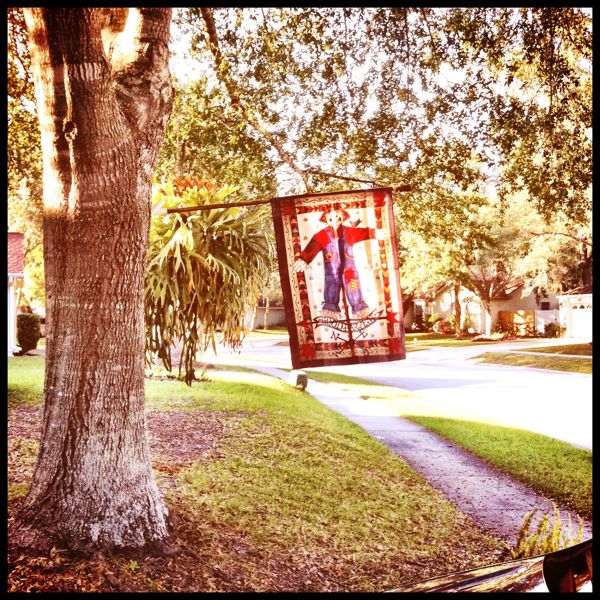 Goodness gracious, Thanksgiving is seriously right around the corner. Like, 10-ish days away around the corner. Not trying to stress you out or anything…
My favorite part of Thanksgiving has never been the turkey or the ham. For me, the star(s) of the meal have always been the side dishes. From sweet potato casserole to all kinds of veggies prepared all kinds of ways to my family's favorite Italian stuffing…my plate is usually filled to the max with plenty of deliciousness. No disrespect to the turkey, I usually manage to find a spot – though small spot – for a piece of him as well, for the sake of the holiday and all.
Since most of us are already in Thanksgiving menu planning mode, I wanted to bring forward a few Thanksgiving side dish recipes I've cooked up for my family over the years, along with plenty of others from friends around the web. Whether you are looking for traditional or want to get a little adventurous this year, there is something for everyone. Happy menu planning!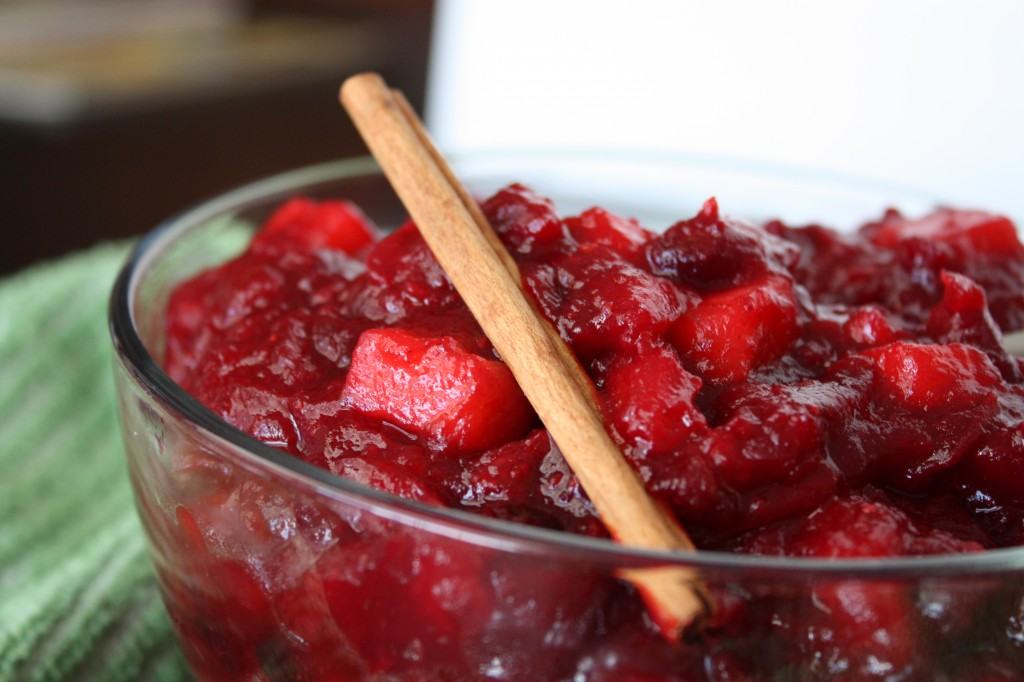 Cranberry Sauces and Relishes
Apple Orange Cranberry Sauce (shown above)
Slow Cooker Cranberry Sauce
Simple and Amazing Cranberry Sauce
Apple Cranberry Tangerine Sauce
Boozy Cranberry Sauce with Port Wine and Cloves
Tequila and Lime Jalapeno Cranberry Sauce
Maple Cinnamon Cranberry Sauce
Cranberry Pear Ginger Relish
Pomegranate Apple Cranberry Relish
Cranberry Orange Walnut Relish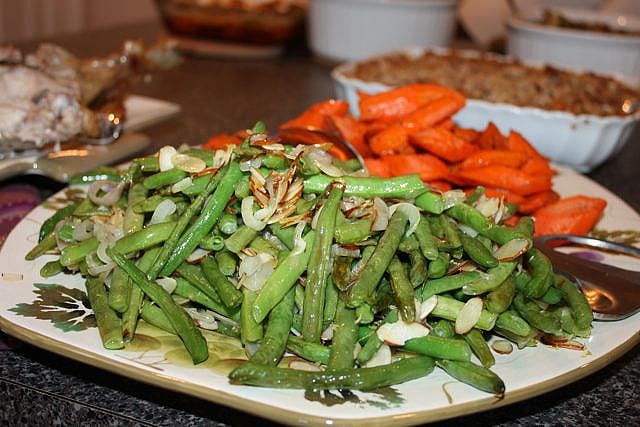 Vegetables
Roasted Green Beans with Shallots and Almonds (shown above)
Panko Crusted Green Bean Casserole
Southern Living Creamy and Crunchy Green Bean Casserole (have made this one many times!)
Fresh Green Bean Casserole with Caramelized Onion Breadcrumbs
Autumn Salad with Pears and Gorgonzola
Broccoli Apple Salad
Onion Gratin with Rosemary and Thyme
Herb Roasted Onions
Maple Glazed Roasted Carrots
Cinnamon and Palm Sugar Roasted Delicata Squash
Cheesy Skillet Scalloped Corn
Shredded Brussels Sprouts with Bacon, Cranberries and Pecans
Brussels Sprouts Gratin
Roasted Brussels Sprouts with Balsamic Vinegar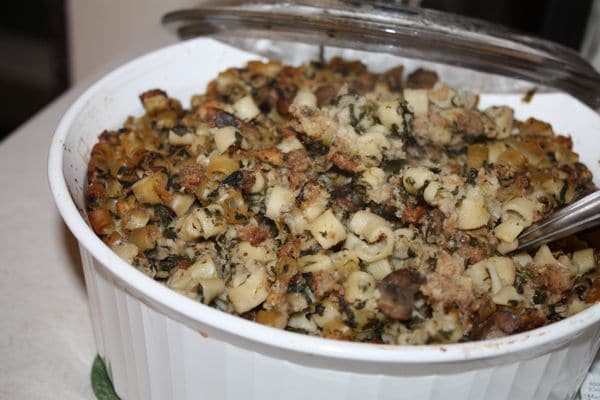 Stuffing
Italian Thanksgiving Stuffing (my family's recipe – shown above)
Pineapple Stuffing (would go great with ham!)
Double Bread Stuffing with Brown Butter, Bacon and Sage
Apple Cranberry Stuffing
Sausage Cornbread Stuffing
Chicken Sausage and Herb Stuffing
Wild Rice and Bacon Stuffing
Skillet Stuffing
Portobello Stuffing
Mushroom Fennel Quinoa Stuffing
Potatoes
Southern Living's Whipped Sweet Potatoes with Pecan Topping (a family favorite)
Sweet Potato Cran-Apple Gratin
Scalloped Sweet Potatoes
Mashed Sweet Potatoes with Blue Cheese Breadcrumbs
Smoky and Cheesy Buttermilk Baked Mashed Potatoes
Roasted Red Potatoes with Smoked Paprika
Barefoot Contessa's Potato-Fennel Gratin
Brown Butter Mashed Potatoes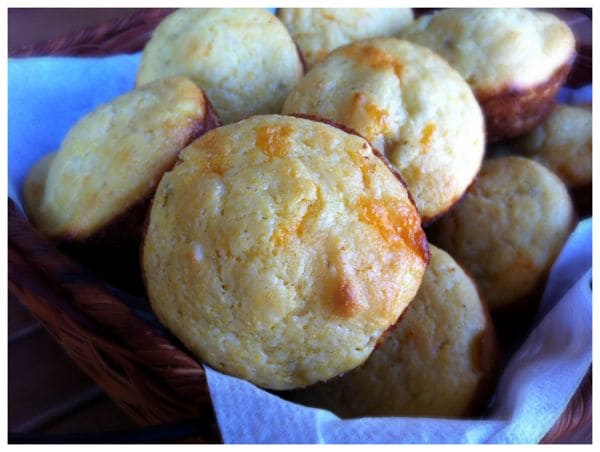 Breads
Roasted Chile and Cheddar Corn Muffins (shown above)
Cranberry Orange Quickbread
Easy Yeast Rolls
Potato Rosemary Rolls
Cheddar Sage Biscuits
Sriracha-Cheddar Biscuits
Southern Sweet Potato Biscuits
Honey Wheat Rolls

if (! ( is_single() && in_category('437') )) { ?> } ?>