Parmesan Baked Pork Chops
A family pleaser! Parmesan Baked Pork Chops are easy to make and a great meal to serve family and friends.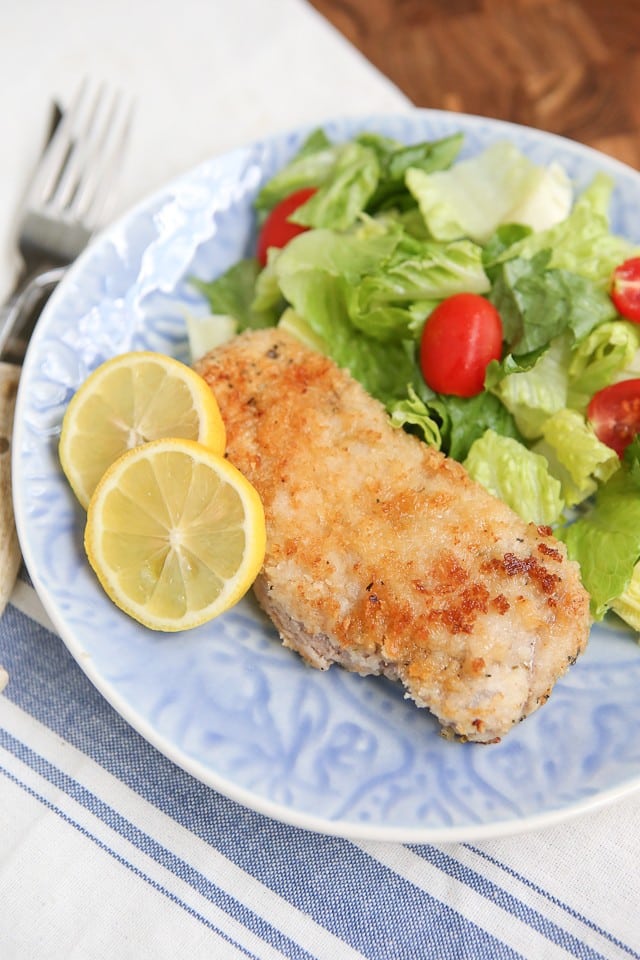 What's everyone making for dinner these days? I have to ask my friends what they are having for dinner all the time because let's face it, it can be a chore to constantly come up with new dinner ideas every week. I am always looking for ideas!
Food blogger or not, the struggle is real to figure out what I am going to be able to get on the table within our schedule and that everyone will happily eat each night. I definitely try to stick with a rotation of a few regular meals, but it's nice to change things up too. Since I already know my whole family loves the chicken cutlets my grandfather always makes for us, I had a good feeling they would love these Parmesan Baked Pork Chops too.
I was right. They gobbled them up.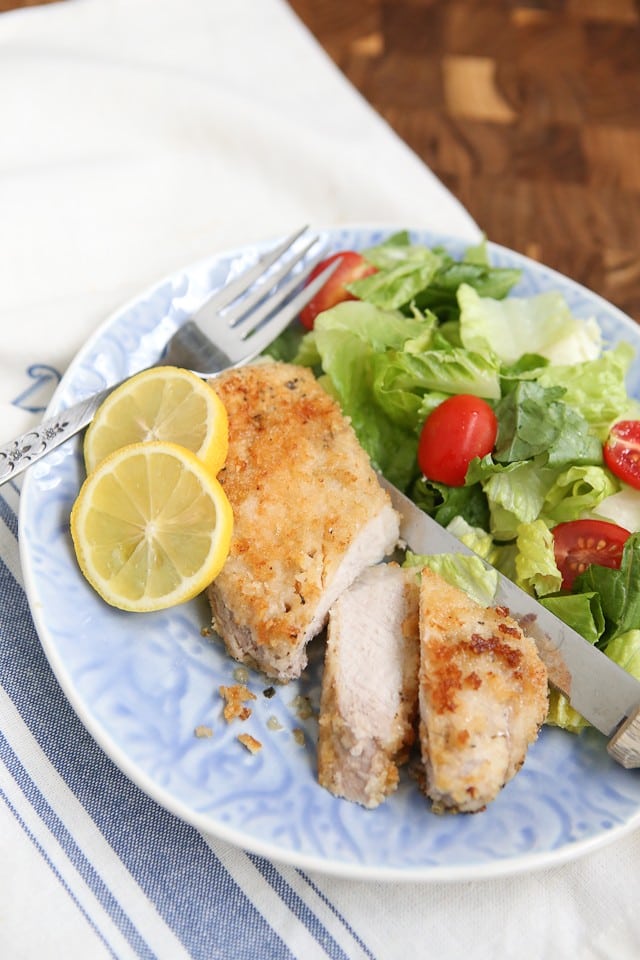 I don't pick up pork chops regularly, but knowing my family loved these so much I will make sure to have some in the freezer to add to my rotation of go-to dinners. Pork chops aren't my personal favorite, but I will admit that these were delicious, especially with a squeeze of lemon served up with a nice green salad.
A light, healthy, tasty dinner – and it comes together quickly and easily! What more can you ask for really.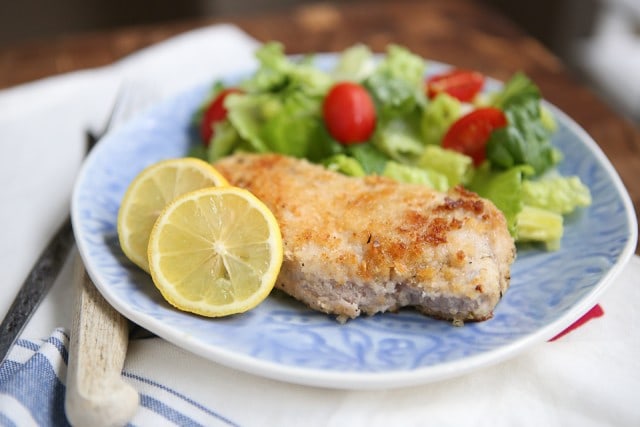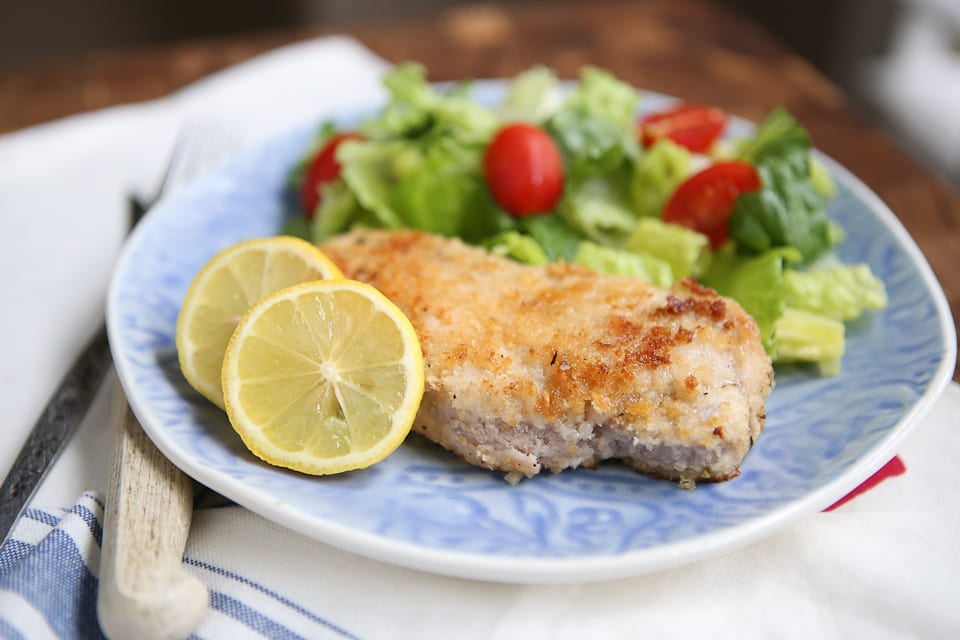 I love light, easy dinners like this one – even better when I know my whole family loves it too. If you're looking for more dinner ideas to try on your family, try this Slow Cooker Picadillo and Pesto Pasta with Turkey and Kale – both are hits with my family.
So, now it's your turn…tell me what you've been making dinner!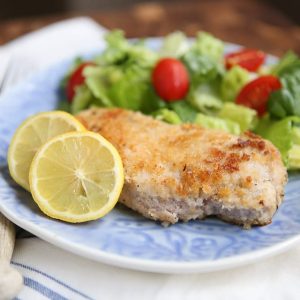 Ingredients:
1.5 - 1.75 lbs pork chops
low salt garlic seasoning blend (I use this one from Flavor God and love it)
1 cup grated parmesan cheese
2 cups Panko breadcrumbs (regular or whole wheat)
2 tablespoons grapeseed or olive oil
Directions:
Preheat oven to 375 degrees. Add 2 tablespoons to a medium sized baking sheet and evenly distribute so all pan surface has oil.
Season both sides of pork chops generously with garlic seasoning blend.
Place parmesan cheese in one large dish and panko in another large dish. Place pork chop into Parmesan cheese first and press down firmly on both sides. Do the same in the panko dish, pressing down firmly to coat as much as possible.
Place breaded pork chops onto baking sheet, flipping so that first side touches oil and gets lightly coated by it (this helps with browning). Bake for 20 minutes at 375 degrees. After 20 minutes, carefully flip each pork chop and bake for 7 minutes longer.
Follow AggiesKitchen on Instagram and show us what recipes you are making from the blog! Use the hashtag #aggieskitchen - I'd love to see what you are cooking up!
For more dinner ideas:
Follow Aggie's Kitchen's board Easy Weeknight Meals on Pinterest.