Roasted Italian Turkey Sausage, Potatoes and Peppers
Roasted Italian Turkey Sausage, Potatoes and Peppers is an easy, healthy one-dish meal your family will love. Perfect for busy weeknights!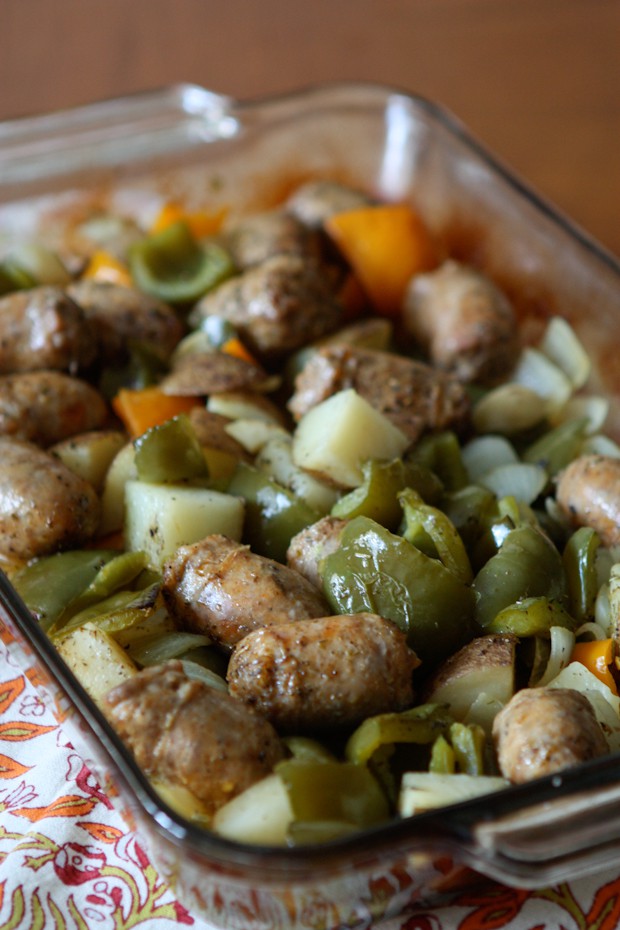 I loved hearing about your Sunday lunch traditions (or intentions to start traditions with your family) in my last post! Family traditions like that hold a special place in my heart and I really think that with the way our lives have become so busy these days, it's really nice to be able to stop, slow down and enjoy time with our families – even better when good food is involved. I really think it takes a little effort on our part – kind of like starting a new habit – to take the time to have a traditional family meal, no matter how tired or frazzled we may be feeling that week. It becomes something comforting to look forward – whether it be a nightly, weekly or even a monthly meal together.
This week has been an extra busy week in the evenings for my family with activities and reading Sandy's post on ordinary days yesterday made me crave "ordinary" time with my family even more. Her Salted Caramel Apple Cake didn't look too shabby either. (smile)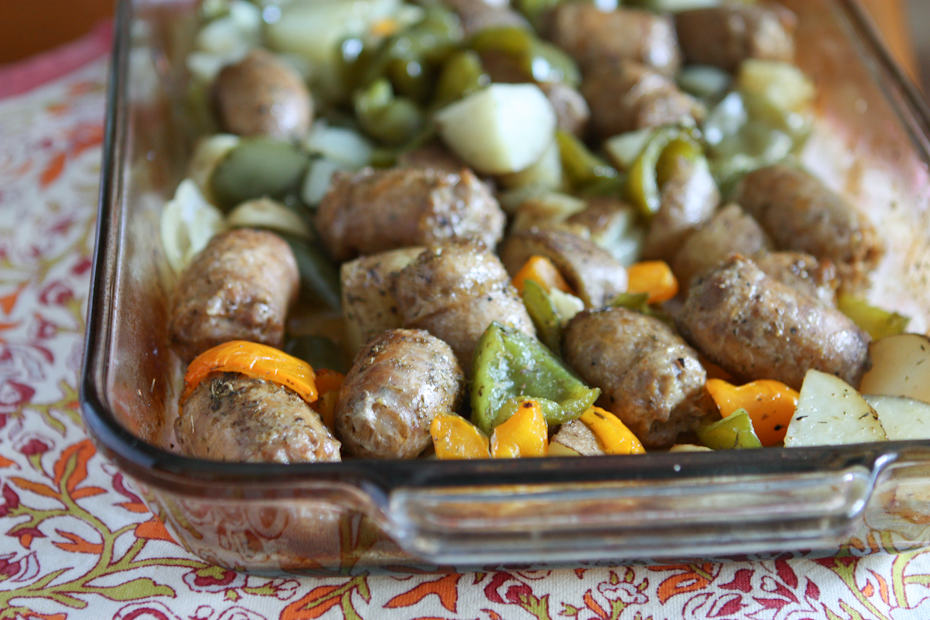 Even on the busiest days, this Roasted Italian Turkey Sausage, Potatoes and Peppers recipe is one family meal anyone can put together . This is a dish that my mom always made at our restaurant. You couldn't find it on the menu, but you could find it as an item on our nightly buffet (that was always so popular). I switched out regular Italian sausage for turkey sausage to lighten it up. It's easy to prepare ahead of time and then put in the oven when you're ready to cook which makes it great for busy weeknights or even Sunday afternoons. It's a hearty dish that won't make you feel too heavy. Pair it up with a salad for a nice healthy dinner!
Here are a few more healthy dinner ideas my family loves for you.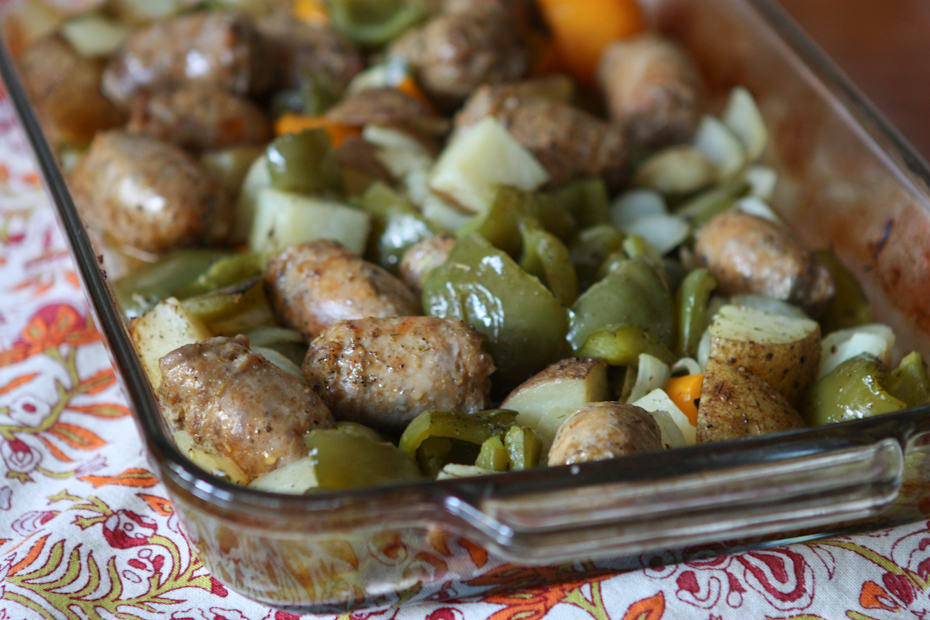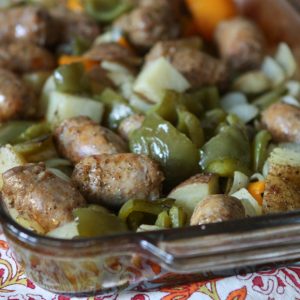 Ingredients:
1 lb fresh Italian turkey sausage
2 large Russet potatoes, cut in half, then thirds
1 large onion, cut in large chunks
2 large bell peppers, cut in large chunks
1 tablespoon dried oregano
salt and pepper
2 tablespoons olive oil
Directions:
Preheat oven to 425 degrees.
Cut each sausage link into 3 pieces and place in a large glass baking dish. Add potatoes, onion, peppers. Drizzle with olive oil and sprinkle with oregano, salt and pepper. Gently toss to coat. Cover baking dish tightly with aluminum foil.
Place baking dish in oven and cook for 30 minutes. Take off foil and cook uncovered for additional 10 minutes.
Follow AggiesKitchen on Instagram and show us what recipes you are making from the blog! Use the hashtag #aggieskitchen - I'd love to see what you are cooking up!
More one-pan meals to try:
One Pan Southwestern Chicken and Rice | Joyful Healthy Eats
Italian Beef Skillet | Mom To Mom Nutrition