Strawberry, Grapefruit and Ginger Smoothie
This Strawberry, Grapefruit and Ginger Smoothie will give you a refreshing energy boost any time of day. Filled with seasonal fruit, it's makes a great nutritious snack or addition to breakfast!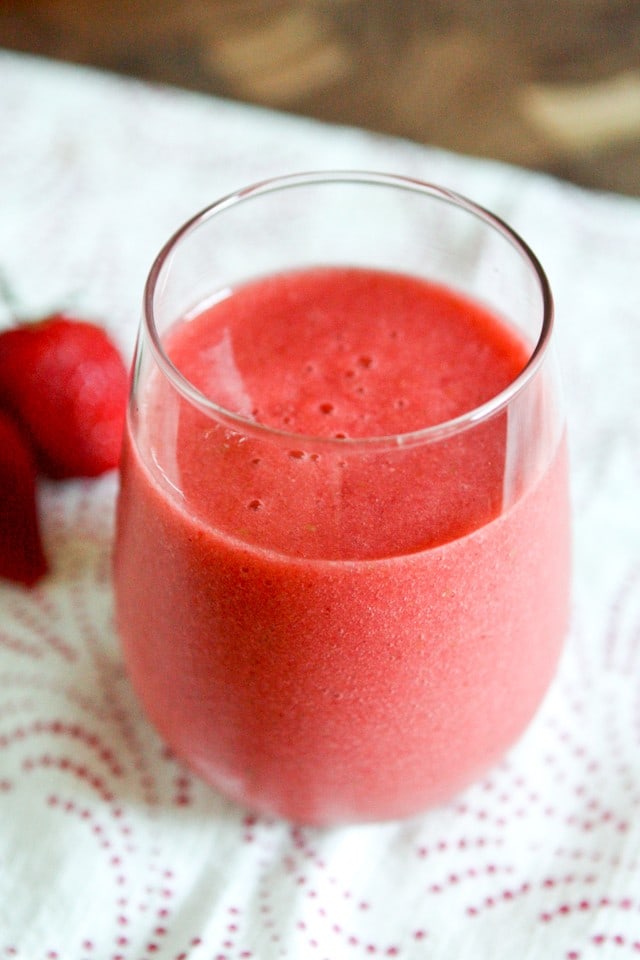 The strawberries have arrived, the strawberries have arrived! You have no idea how happy it makes me to see Florida strawberries back in our grocery store. Our season starts in December (hard to believe I know) and I think it's safe to say that strawberries are probably the most consumed fruit in my family. We go through strawberries like crazy when they are in season (whether from Florida or California).
For the most part, we eat strawberries as is for snacks and as part of our meals. I pack them almost everyday in my kids' lunchboxes and throw them into spinach salads too. My daughter spotted these Strawberry Banana Muffins (they are whole wheat – bonus!) over my shoulder on Pinterest last night and made me promise I would make them for her.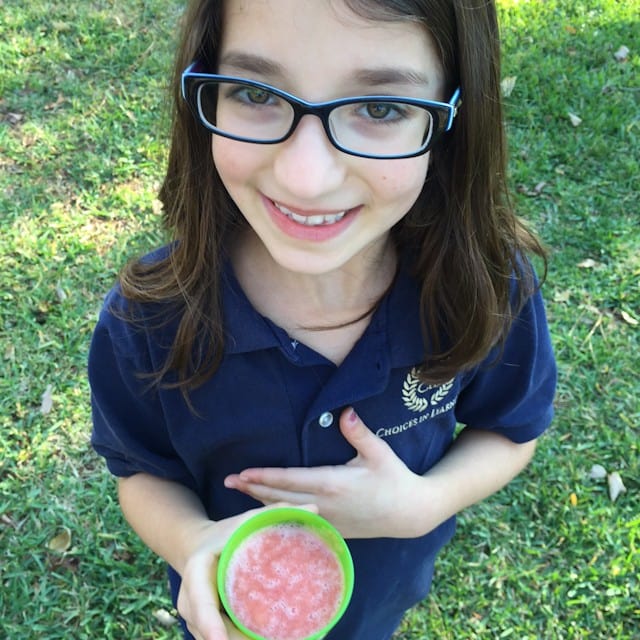 Of course, strawberries in smoothies are a given. I made this Strawberry, Grapefruit and Ginger Smoothie the other afternoon from the Clean Slate cookbook (I'm giving away a copy of it with three other healthy cookbooks – don't forget to enter!). I found it in a section of the cookbook that is dedicating to "rebooting your system" and drinking to your health. There are 8 pages filled with smoothie and juice combinations and honestly, I want to try every single one of them. This Strawberry, Grapefruit and Ginger Smoothies falls into the "detoxifying" category and is recommended to drink whenever you are feeling sluggish (or to prevent feeling that way). I'll take one every day.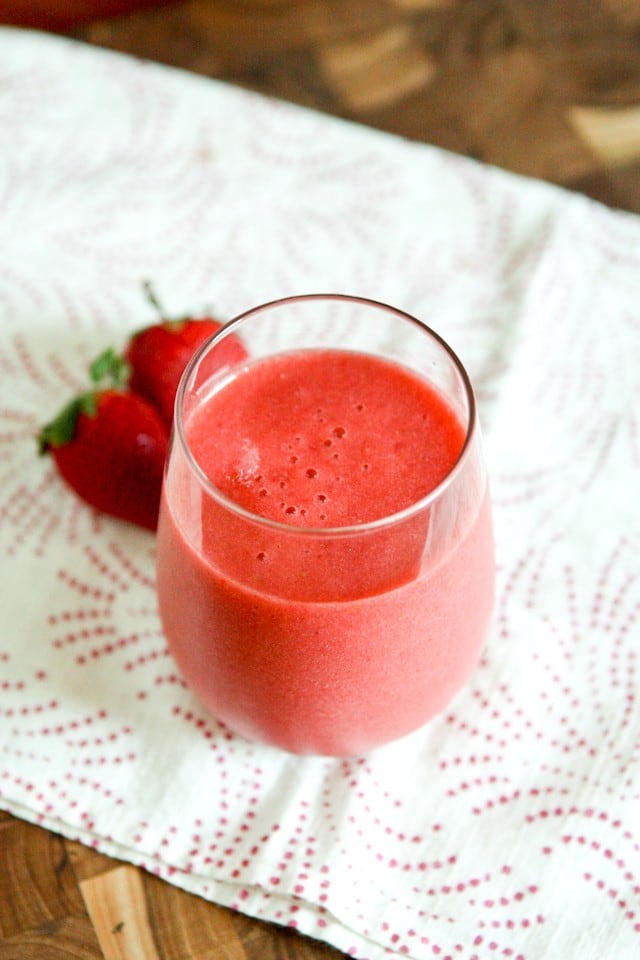 In all honestly, my kids were not a fan of the grapefruit part of these smoothies. I love grapefruit and was excited to include it in a smoothie finally, I thought it was delicious. For my kids, I substituted an orange instead and all was right in the world.
Cheers!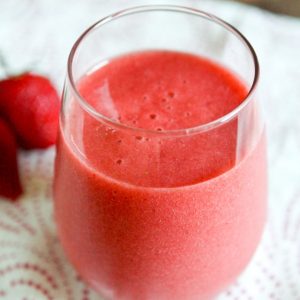 Ingredients:
2 cups strawberries
1 peeled, seeded and chopped grapefruit
1 cored and chopped apple
1 cup water (or coconut water)
1-inch piece fresh ginger, peeled and chopped
Directions:
Combine all ingredients in a blender until smooth.
Follow AggiesKitchen on Instagram and show us what recipes you are making from the blog! Use the hashtag #aggieskitchen - I'd love to see what you are cooking up!
This is my favorite blender – I have been using it (a certified refurbished one!) for several years and it's worth every penny!
We love smoothies! Here are a few more to try:
Strawberry Oatmeal Smoothie | She Wears Many Hats
Blackberry Cinnamon Smoothies | Well Plated
Follow Aggie's Kitchen's board Smoothie & Fresh Juice Love on Pinterest.
(Disclosure: There are affiliate links in this post. I make small earnings through any purchases made through these links. Thank you for supporting Aggie's Kitchen!)