Southern Living's Bourbon Balls
A classic holiday cookie recipe for no-bake spiked bourbon balls from Southern Living to share with friends and family.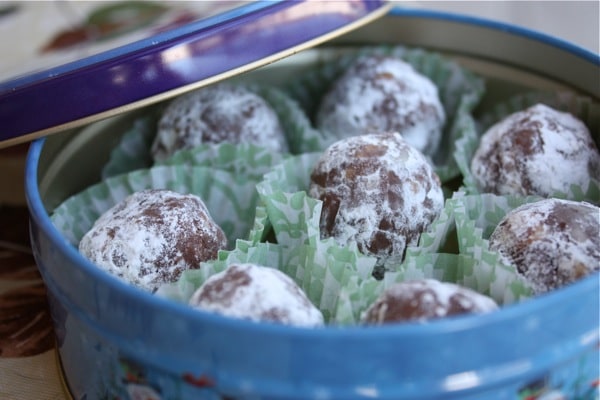 I'm exhausted people.
I have been a baking machine the past few days and have loved every minute of it.  I have never baked so many cookies in such a short time in my life.  I'm taking my time, measuring all the ingredients like I know I should be and things are tasting good.  I get it now…I get why you all love baking so much.  Not sure if I'm up for it all year long, but for the time being I'm having fun.  I'm thinking eventually I'll be able to get all my pictures taken and uploaded and recipes shared with you all…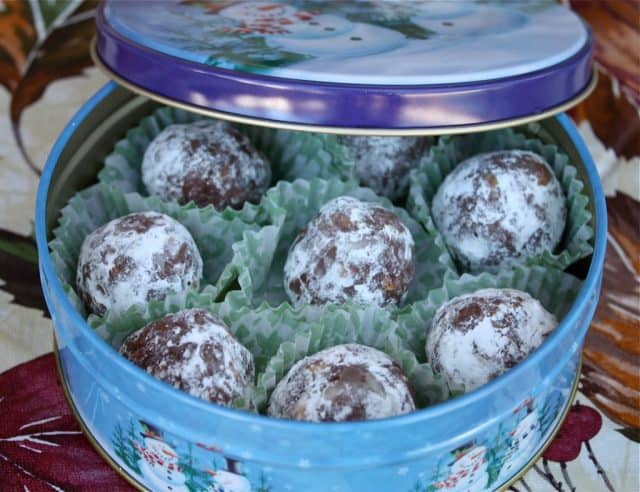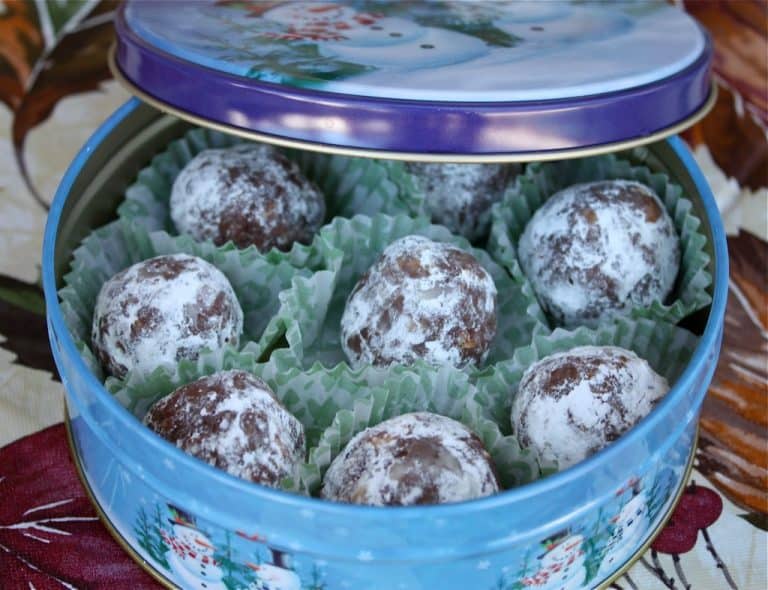 In the meantime, enjoy these little guys.  I made these last year and again this past week.  I wouldn't consider these little bourbon balls cookies…but more so spiked "no-bake" yummies.  They are a fun treat to add to any cookie plate or to bring to a holiday party.  They pack quite a little punch in a such a little bite.  Everyone I've given these to have loved them…so if you are looking for a little something different and fun to make, these are them.  And you don't have to turn on the oven for them either.  Which could be a good thing if you are totally baked out.  Oh, and be sure to keep them away from the kiddos.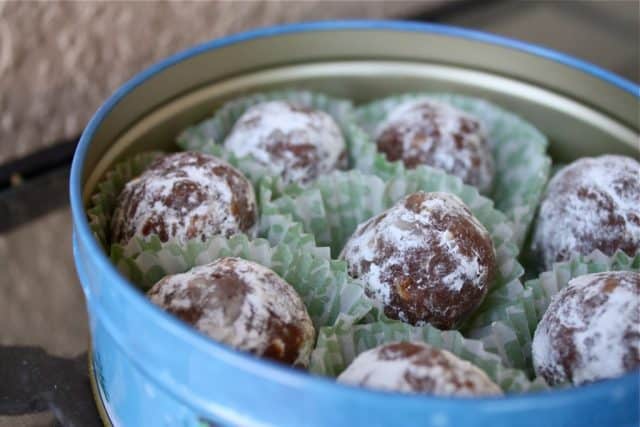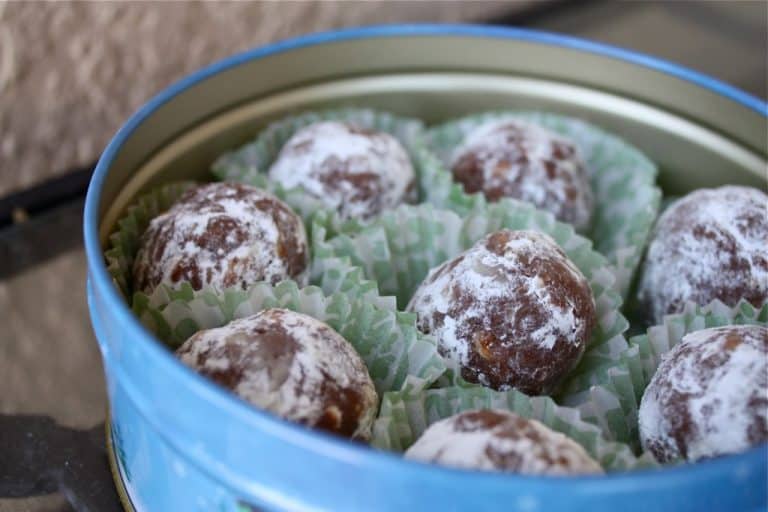 Pack them up in a holiday tin as shown with individual bourbon balls in mini muffin cups. They really make a fun gift for neighbors, coworkers and friends!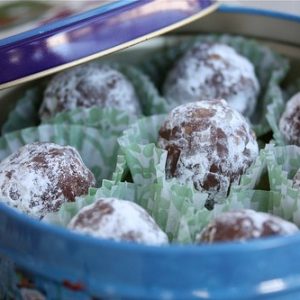 Ingredients:
1  (12-oz.) package vanilla wafers, finely crushed
1  cup  chopped pecans or walnuts
3/4  cup  powdered sugar
2  tablespoons  cocoa
2 1/2  tablespoons  light corn syrup
1/2  cup  bourbon
1/2 teaspoon vanilla
Powdered  sugar
Directions:
1. Combine vanilla wafers, pecans, powdered sugar, and cocoa in a large bowl; stir well.
2. Combine corn syrup and bourbon, stirring well. Pour bourbon mixture over wafer mixture; stir until blended. Shape into 1-inch balls; roll in additional powdered sugar. Store in an airtight container up to 2 weeks.
Follow AggiesKitchen on Instagram and show us what recipes you are making from the blog! Use the hashtag #aggieskitchen - I'd love to see what you are cooking up!