Roasted Chile and Cheddar Corn Muffins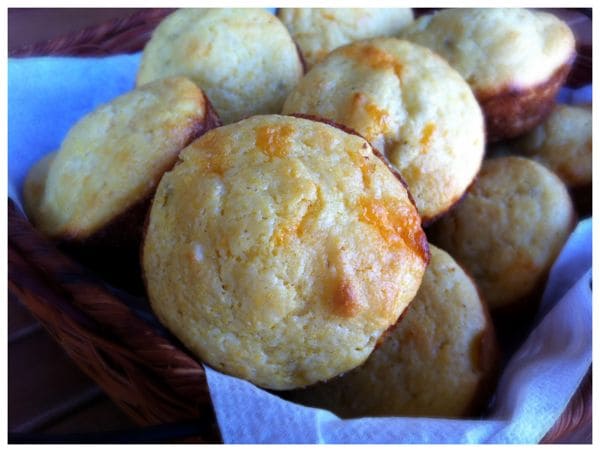 I may very well have an incorrectly spelled word in the title of this recipe but I have no idea. I always get stumped with the whole 'chile vs chili vs chilie' thing. What is it?? Can anyone help me here? Is there rhyme or reason by the way it's spelled or is it up to the person spelling it (I sorta like that rule…).
Before you get to the recipe I have to say thank you for all of the wonderful comments on my last post. Seriously, you all lifted me up. It's nice to know I'm not alone…which I didn't think I would be, but it's always nice to hear from others that get it, ya know? I'm feeling much better about what I do and why I do it…I think sometimes life gets busy and you start to burn out…even on things you whole-heartedly enjoy. It's all good. I appreciate every single person that reads this blog, I do.
Moving forward…I am trying to implement a few positive changes at home to help keep my sanity in check. The major change is that I have got to start planning my meals. So many nights I find myself staring at 5 o'clock with 2 hungry kids and 1 working late husband and I panic. Those nights are not my friend. I don't like those nights, and I'm finding that they are showing themselves around here way too often lately. So a meal planning I will go. Wish me luck. This week is off to a good start so far, yay!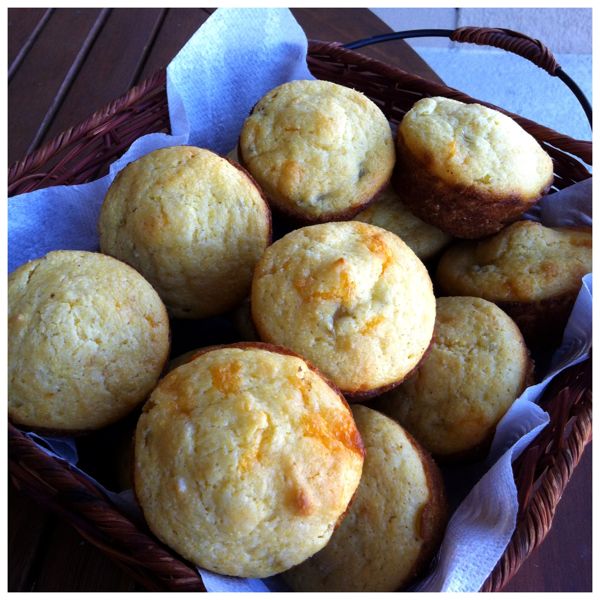 If you are on cornbread duty this Thanksgiving and want to try something new, check out these tasty little corn muffins I whipped up last week to take to my friend's chili party. I started out ambitiously wanting to make corn muffins from scratch but my reality and ambitions don't always jive…so instead I just jazzed up an old reliable box of Jiffy Corn Bread and called it a day. My kids loved them and were begging for more, literally.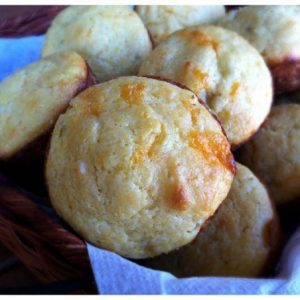 Ingredients:
1 box Jiffy Corn Bread mix
1 egg
1/3 cup milk
1 heaping tablespoon sour cream
1/2 4oz can of drained roasted chilies (I used Old El Paso)
1/4 – 1/3 cup shredded cheddar
cheese (best if not pre-shredded cheese)
Directions:
Preheat oven to 400 degrees.
In a mixing bowl combine corn bread mix, egg, milk, sour cream and chilies. Stir until batter is formed then gently fold in cheddar cheese.
Scoop batter into muffin pan, about halfway – 2/3 way full, and bake for about 15 minutes or until golden brown and toothpick comes out clean.
Makes about 8 muffins per recipe.
Follow AggiesKitchen on Instagram and show us what recipes you are making from the blog! Use the hashtag #aggieskitchen - I'd love to see what you are cooking up!