Guinness Braised Brisket Sandwiches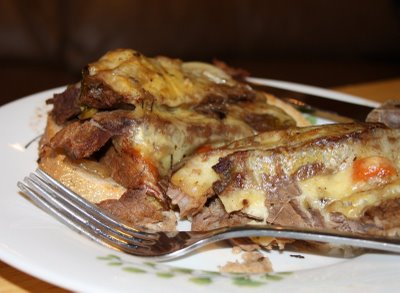 I don't normally cook anything special for St. Patrick's day…I made corned beef and cabbage one year and it was good, but it's not my favorite thing to eat. I do love to drink Guinness however, and thought it would be great to cook with it in honor of St. Patty's day last week.
I scoured the internet searching for a recipe…I had a brisket in the freezer that needed to be cooked, and the thought of a meal in the crock pot sounded perfect. I found this recipe for Guinness Braised Brisket here on Recipezaar, and with a few changes, turned it into our St. Patty's Day dinner.
I decided to serve the sliced brisket open faced, on rye bread and broiled with Kerrygold Irish Swiss Cheese (Irish swiss cheese?), and with a side bowl of the "Guinness gravy". My nephew and his girlfriend were over that night to have dinner and watch basketball and everyone thought this was just great. We will definitely make this again…maybe next time with pot roast or another cut of beef.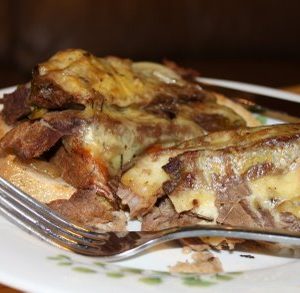 Ingredients:
2 cups water
1 cup chopped onion
1 cup chopped carrot
1 cup chopped celery
1 cup Guinness stout
1/3 cup brown sugar
1/4 cup tomato paste
1 TB dried thyme
1 can beef broth (low sodium)
pepper
3 garlic cloves, crushed
3 lbs beef brisket
sliced rye bread, for serving
slices of swiss cheese, for serving
Directions:
Put all in ingredients into crock pot. Cook on low for 8 hours, or high for 4-5 hours. Before serving, slice brisket across the grain and place slices back into crock pot until ready to serve.
To serve, line baking sheet with aluminum foil. Place rye bread slices on baking sheet, top each piece of bread with brisket and vegetables, top each with slice of cheese and place under the broiler until cheese is melted and bubbly. Serve open faced with side of Guinness gravy.
Follow AggiesKitchen on Instagram and show us what recipes you are making from the blog! Use the hashtag #aggieskitchen - I'd love to see what you are cooking up!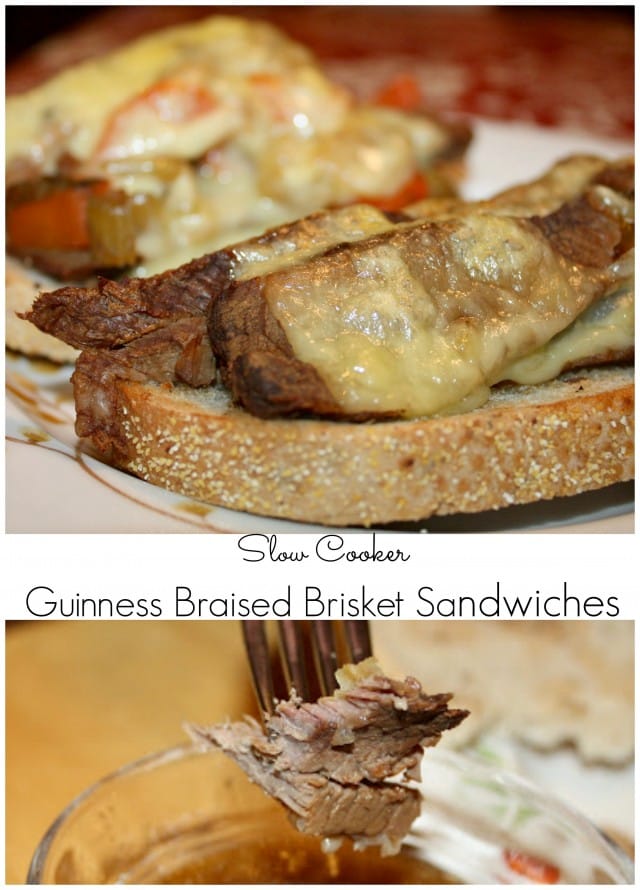 Follow Aggie's Kitchen's board Slow Cooker Goodness on Pinterest.